As a clinician, I find that unknown leaky gut syndrome and food sensitivities are at the root of many major health conditions. Most people will go through their entire life destroying their body by eating things that cause an inflammatory process throughout their body.
Food allergies and food sensitivities (or food intolerances) are two types of food sensitivities that can be very destructive to the body. Food allergies are a very severe immune reaction to a particular food that causes immediate reactions such as swelling, rash, itchiness and sometimes a life-threatening anaphylactic shock. Food intolerances cause more subtle health challenges that make someone feel uncomfortable without outward immune reactions.
Food intolerances can often lead to elevated levels of whole body inflammation that can cause fatigue, joint pain, brain fog, digestive disturbances, headaches and other unwanted symptoms. Many people go through their lives without ever understanding how food intolerances can lead to these health challenges. They never suspect that the food they are eating every day is silently killing them and their doctors never advise them to look at how they are responding to their diet.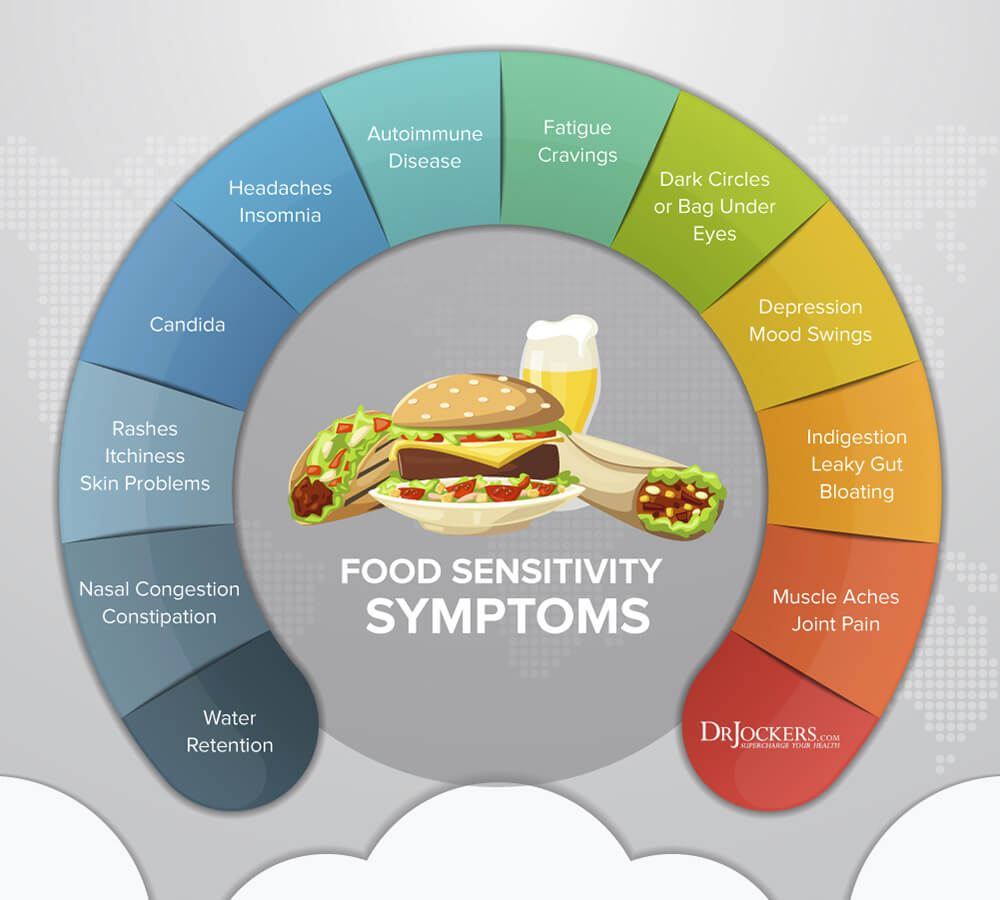 The Food Sensitivity Spiral:
I recommend all of my clients and followers to begin on a completely gluten-free diet as gluten has been well-established to cause gut inflammation and set the stage for leaky gut syndrome. Once the gut is inflamed and bad microorganisms take the locus of control, the mucousal membrane gets worn down and the gut becomes permeable.
Gut permeability allows food particles to cross into the blood stream partially digested. This causes the immune system to react by creating specific anti-bodies to these undigested food particles. This results in food sensitivities and chronic inflammation in the body.
Then the Cycle Continues to Repeat until the Food Sensitivities are Removed and the Gut is Healed and the Protective Gut Mucosal Membrane is Sealed.
Using IgG as a Guide to Food Sensitivities:
IgG (immunoglobulin G) testing is a useful guide for structuring elimination diets in many chronic conditions. Individuals with neurological, gastrointestinal, and movement disorders often suffer from IgG food allergies. These people may continue to eat offending foods unaware of their potential effects. IgG antibodies provide long term resistance to infections and have a much longer half life than the traditional IgE allergy.
Symptoms may occur hours or days after the offending food has been eaten. The 93 foods tested in the IgG Food Allergy Test w/ Candida can identify problem food so it can be eliminated from the patient's diet. This elimination of IgG positive foods can improve symptoms of irritable bowel syndrome, autism, AD(H)D, cystic fibrosis, rheumatoid arthritis, and epilepsy according to numerous clinical studies.
The Great Plains IgG Test with Candida:
The Great Plains Laboratory, Inc. has added Candida to the IgG Food Allergy Test. Candida problems are caused when the benign yeast form of Candida albicans mutates to its fungal form. Candida can take over sections of the intestinal wall causing numerous symptoms.
As it grows out of balance it produces toxins that create holes in the intestinal lining, leading to leaky gut syndrome. After entering the blood, Candida albicans causes an inflammatory immune system response. A wide range of disorders have been linked to Candida including autism, multiple sclerosis, depression, and chronic fatigue. Use of antibiotics, oral contraceptives, chemotherapy, and anti-inflammatory steroids greatly increase susceptibility to Candida.
The Importance of Food Sensitivity Testing:
Many individuals will go through their lives with leaky gut syndrome and chronic inflammation and never really understand what is causing it. They will eat foods that create massive inflammatory spirals that damage their brain tissue, joints, skin and organ systems. This leads to poor quality of life and a myriad of different health problems.
Food sensitivity testing allows us to identify the immune provoking agents and eliminate them from our diet. This reduces inflammation in the body and quiets down the hyperactive immune system. When this is combined with proper gut healing and immune modulating nutrition and supplement protocols the gut is able to heal and seal.
This is extremely important to improve quality of life and reduce the risk of chronic degenerative disease. Additionally, the individual notices improved energy, sleep, brain function, physical appearance and mood. They also have less pain, less acne/eczema, less fatigue and improved metabolism, lean body tissue development and fat loss.
Why I Use This Test:
This is a great test that looks at a wide variety of foods. It is relatively low cost and gives an incredible amount of information. This looks at 190 commonly consumed foods and it looks at how the body is tolerating the Candida that is present in all of our bodies. So the test will help us understand if there is a Candida overgrowth along with food sensitivities.
This test is a dried blood spot collection that does not require a blood draw.   The specimen can be collected from the convenience of home and shipped to our laboratory for analysis. The dried blood spot test is the same price as the analysis.
Total Cost: $289.00
If you live in New York or New Jersey, some lab testing may not be able to be completed.  Please contact our team at (847) 222-9546 to verify that this request can be fulfilled.
ASSESSES 190 FOODS
Includes a wide range of foods, common in the Western, Asian, and Mediterranean diets. We have added a hemp allergy marker because it is very common now as a food source or as medical CBD. We are able to run the IgG Food MAP on both serum and dried blood spot samples.
SUPERIOR SENSITIVITY AND ACCURACY COMPARED TO ELISA
GPL's xMAP® immunoassay with fluorescence readout has proven to be even more sensitive than ELISA tests. The IgG Food MAP test detects all food antibodies with greater precision than ELISA tests thanks to the superior technology we've developed for the test.
UPGRADED TECHNOLOGY
Antigen-specific IgG antibodies are captured on multiplexed magnetic beads, using xMAP® (Multiple Analyte Profiling) technology. The xMAP® bead-based immunoassay allows for the simultaneous detection of IgG antibodies to all 190 foods in two single test wells, reducing sample volume requirements and reagents while increasing sensitivity and specificity as compared to traditional plate-based ELISA tests. The upgraded immunoassay is cost and time effective, easy to perform and reproducible. We have now fully automated all steps of our testing processes, leading to even better precision.
ECOFRIENDLY TECHNOLOGY
The xMAP® bead-based immunoassay is environmentally friendly, reducing plastic pollution. In the ELISA, a panel for 190 foods would require 190 wells (2 plates) per sample. In contrast, the beadbased platform only requires two wells per sample. In other words, the bead-based immunoassay would use just one plastic microtiter plate for testing 48 samples, while the ELISA would use 96 plates to test the same number of samples.
GREATER RELIABILITY OF RESULTS
In the multiplexed bead-based immunoassay, food antigenic proteins are first covalently bound to beads. The beads are mixed with the patient's sample where bead-bound antigens capture the specific IgG antibodies present in the sample. The food-specific IgG antibody level of each sample is detected with a fluorescent-labeled antibody against IgG. Every reaction with a patient sample also contains control beads to ensure accurate results. The fluorescent signal is measured using an xMAP® analyzer. The amount of food-specific antibody detected per allergen specific bead is directly proportional to the fluorescent signals. The higher the fluorescence, the more specific IgG antibodies are present in the sample. Once test results are available for review, our Quality Assurance (QA) team carefully verifies that quality control measures are within instrument and assay specifications.
TESTS FOR SPECIFIC FOOD ANTIGENIC PROTEINS
detection to multiple analyte detection. The multiplexed, bead-based assay only detects IgGs against food antigenic proteins that were covalently bound to the beads, making this assay more specific to proteins than the ELISA. In the ELISA, there is no covalent binding of proteins; instead, proteins or other antigens are bound to the surface of a plastic well by adsorption. This non-specificity of the surface allows the binding of glycan-rich molecules such as Candida and yeast. Because of this, GPL is providing a separate report for the yeasts which will be tested by ELISA, rather than the xMAP® immunoassay.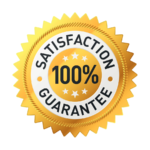 Fortunately, because of the many thousands of newsletter readers and social media followers, my team has been able to network with a great lab distributor and get the best possible pricing for everyone.
The retail value (using market value and insurance based rates) is highly inflated and driving up the cost of health care. This is the old, archaic method that many people are still using and paying way more for insurance and co-pays than they really should be.
Many intelligent people are saving insurance premium dollars and turning to pay by order labs such as DirectLabs and others. These skip the middle man (doctors' visits) and cut down costs for the patient.

If the test requires blood work you can take your kit to any local lab and have the trained professional take your blood and fill out the kit and send it in the mail.
Urine and blood prick tests can all be done in the comfort of your home and sent into the lab with the mailing slip in your kit. All instructions will be sent to you with the kit. It is a very simple process that most anyone can figure out. The lab also has a customer service phone # if any help is needed.
Was this article helpful?