Iodine is a mineral that your body needs to make thyroid hormones. Yet, iodine deficiency is a serious health concern in certain parts of Europe, Russia, Asia, Australia, and Africa, however, it is a problem in the United States and other parts of the Americas as well (1). About 1.9 billion people around the world are at risk of iodine deficiency. Numbers are incredibly high among unborn babies and children. This is particularly concerning since iodine deficiency is one of the top causes of preventable brain damage in children.
Brain damage in children, however, is not the only health issue that people may face due to iodine deficiency. According to the World Health Organization (WHO), about 1 billion people develop some sort of health problem due to a lack of iodine in their diet (2). Thyroid issues are the most common health concern because of low iodine levels.
Understanding that low iodine levels are a serious health issue, iodized salts became a popular tool in the 1990s (3). According to research done by the WHO, by 2011, about 70 percent of households globally had access to iodized salt (4).
Yet, according to a 2017 study published in the Current Health Science Journal, iodine deficiency is still a global problem (5). According to the American Thyroid Association, about 30 percent of the world's population is still struggling with iodine deficiency and related health issues (6). This is true for the United States as well.
According to the Centers for Disease Control and Prevention, the iodine intake of Americans has decreased since the 1980s and about 12 percent of people in the United States have low iodine levels in their urine (7). While back in the 1970s and 80s, people worried about people taking too much iodine, this is certainly not the case today. Lower iodine levels can be traced back to dietary habits and can contribute to serious health issues, including ever-increasing thyroid diseases.
Iodine Deficiency Symptoms
Symptoms of iodine deficiency may include (6, 8):
Goiters
Hypothyroidism
Headaches
Dry skin
Depression
Lethargy
Fatigue
Memory problems
Brain fog
Difficulty losing weight
Sensitivity to cold
Cold hands and feet
Recurrent infections
Menstrual problems
Miscarriage, stillbirth, and other pregnancy-related issues
Muscle weakness
Joint stiffness
Constipation
Hyperlipidemia
Thinning hair
Impaired kidney function
Testing
While iodine deficiency is increasingly common and can lead to serious health issues, I don't recommend taking high doses of iodine without testing. Taking too much iodine can become a problem as well.
I recommend that you get your iodine levels tested first then if needed, start with supplementation with the help of a functional medicine practitioner. Starting with a lower dose at first is usually the best, however, it depends on your personal health and needs. My team and I are always here to guide you.
Here are four ways you can get your iodine levels tested:
One Sample Urine Test
This is the most common method that conventional doctors use at their office. While this iodine test can offer some insights, it is not as accurate as the loading test, which I will describe next.
Blood Test
Blood testing is a very accurate way to measure your iodine levels. There is one catch. Most labs don't offer such blood tests so it's highly unavailable.
Iodine Patch Test
The iodine patch test is a simple general test that can check for iodine deficiency. This test involves a 2 x 2 or 3 x 3 patch on your forearm, inner thigh, or abdomen with a 2 percent iodine tincture. These are available at most pharmacies and drug stores, as well as online here.
While most iodine solutions have an orange tint, some are clear. Be sure to buy an orange solution so that it shows up on your skin. You may need to ask for it at the counter since iodine is sometimes kept behind the counter or in a glass case.
If you are deficient in iodine, the patch will fade or completely disappear within a short time, usually within 12 hours or less. 18 hours
While this is not the most accurate iodine test and doesn't test for exact iodine levels, it is very simple and can serve as a great guide. Starting off with this test is a good idea and if you are suspicious of an iodine deficiency, you can move onto the iodine loading test next.
Iodine Loading Test
The iodine loading test is not the most convenient test, however, it's pretty accurate and very useful. It measures the excretion of iodine over a 24-hour period by collecting all your urine samples within a 24-hour period. You need to pick the right day for this when you will be able to collect samples every time you visit the bathroom.
For this test, you first do a pre-test, where you urinate in a test kit in the morning after going 5 days without taking any iodine supplements or eating any sea vegetables that are very high in iodine. Next, you will need to take 50 mg of iodine which is 76 drops of detoxadine and you will collect all your urine over the next 24 hours before sending the urine off to the lab.
The 50 mg of iodine is a very high dose, however, taking it once for this test shouldn't cause any health issues. If you are concerned about any negative effects, talk to your practitioner to see if it's the right iodine test for you. If you have hyperthyroidism or Graves' disease, this test is contraindicated and should not be performed.
If you have sufficient levels of iodine, you will release 90 percent or more of the iodine within the 24-hour testing period. Those with iodine deficiency will release lower levels. The less iodine you excrete within the 24-hour period, the higher the chance that you are deficient in iodine.
Ordering Info
Refer to test kit instructions for more specifics on how to do the collections and detailed instructions on medications, circumstances, underlying medical conditions, supplements, diet, etc. that may affect the results of the test. You will need to purchase the iodine supplement separately and you can get that here.
****All the test kit instructions will be sent to you along with the test kit itself after you purchase this test****
Total Cost: $167.00
If you live in New York or New Jersey, some lab testing may not be able to be completed. Please contact our team at (847) 222-9546 to verify that this request can be fulfilled.

Click Here To View Sample Report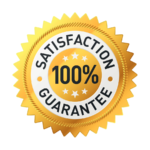 Fortunately, because of the many thousands of newsletter readers and social media followers, my team has been able to network with a great lab distributor and get the best possible pricing for everyone. The retail value (using market value and insurance based rates) is highly inflated and driving up the cost of health care. This is the old, archaic method that many people are still using and paying way more for insurance and co-pays than they really should be. Many intelligent people are saving insurance premium dollars and turning to pay by order labs such as DirectLabs and others. These skip the middle man (doctors' visits) and cut down costs for the patient.
.

If the test requires blood work you can take your kit to any local lab and have the trained professional take your blood and fill out the kit and send it in the mail.
Urine and blood prick tests can all be done in the comfort of your home and sent into the lab with the mailing slip in your kit. All instructions will be sent to you with the kit. It is a very simple process that most anyone can figure out. The lab also has a customer service phone # if any help is needed.
Was this article helpful?