Almond Berry Celery: 
This is a great snack that is easy to make and very kid friendly.  Celery is typically highly sprayed with pesticides so you want to get this organic.  The same goes for berries.  I find that creamy almond butter works best in this recipe as opposed to crunchy.
Sometimes you just need something that is SUPER easy to make, full of nutrients and will satisfy your hunger and cravings.  This recipe really does that for you as the almond butter and berry combo tastes like peanut butter and jelly and we keep the bread out but get a refreshing crunch from the celery.
This is quite satisfying because it is loaded with good fats, antioxidants, clean protein and fiber.  Additionally, the celery is full of electrolytes that support your energy levels and mental clarity.  Great afternoon snack for the kids when they come home from school.  Can be prepared in minutes and goes a long way.
If you enjoy recipes like this, you may be interested in my advanced nutrition and recipe book the Keto Metabolic Breakthrough.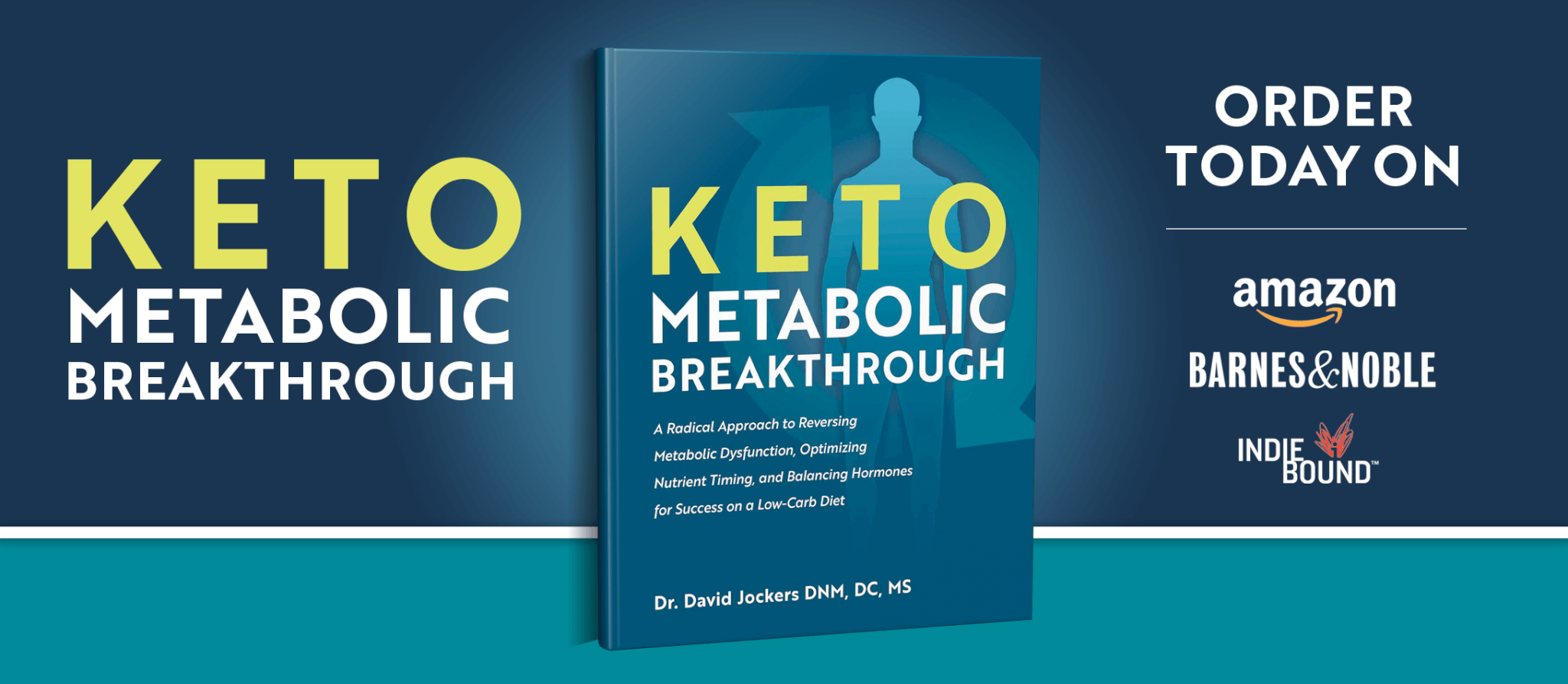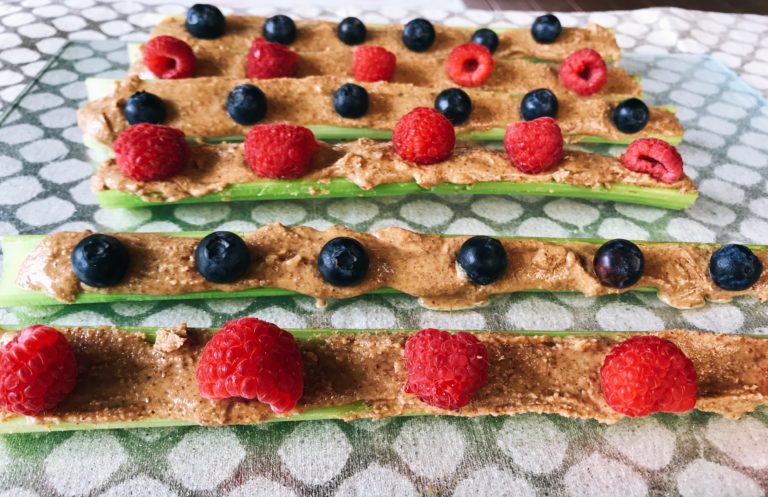 Print
Almond Berry Celery
Yield 6 Stalks
Ingredients:
6 Organic celery stalks
18-20 Organic blueberries
18-20 Organic raspberries
6 tbsps. of Almond Butter
Cinnamon sprinkled over top.
Instructions:
Step #1:  Separate and wash the celery stalks.  You can chop them down in size if you would like or keep them full length.
Step #2:  Spread almond butter onto the celery.  Try to get it into the groove as much as possible.   Large stalks are easier to fit the almond butter into the groove.  This makes it a cleaner finger food.  If the almond butter gets outside the groove, it makes it a little messier.  Something to consider if you are giving this to children.
Step #3:  Place berries on top of the celery stalks and almond butter.
Step #4:  Sprinkle cinnamon over the top.
Step #5:  Enjoy!
Courses Snack
Nutrition Facts
Serving Size 2 stalks (1 of each)
Amount Per Serving

Calories 216

% Daily Value

Total Fat 16 g

25%

Total Carbohydrates 14 g

5%

Dietary Fiber 7 g

28%

Sugars 6 g

Protein 8 g

16%
* Percent Daily Values are based on a 2,000 calorie diet. Your daily values may be higher or lower depending on your calorie needs.
Inflammation Crushing Ebundle
The Inflammation Crushing Ebundle is designed to help you improve your brain, liver, immune system and discover the healing strategies, foods and recipes to burn fat, reduce inflammation and thrive in life!
As a doctor of natural medicine, I have spent the past 20 years studying the best healing strategies and worked with hundreds of coaching clients, helping them overcome chronic health conditions and optimize their overall health.
In our Inflammation Crushing Ebundle, I have put together my very best strategies to reduce inflammation and optimize your healing potential.  Take a look at what you will get inside these valuable guides below!

Was this article helpful?