Chocolate Collagen Keto Granola:
This chocolate collagen keto granola is a modified recipe from my friend Megan Kelly. She has an incredible site Renewing All Things – Biblically Based Health, Nutrition and Lifestyle specializing in neurobiology, healing, and mental health.
If you enjoy recipes like this, you may be interested in my advanced nutrition and recipe book the Keto Metabolic Breakthrough.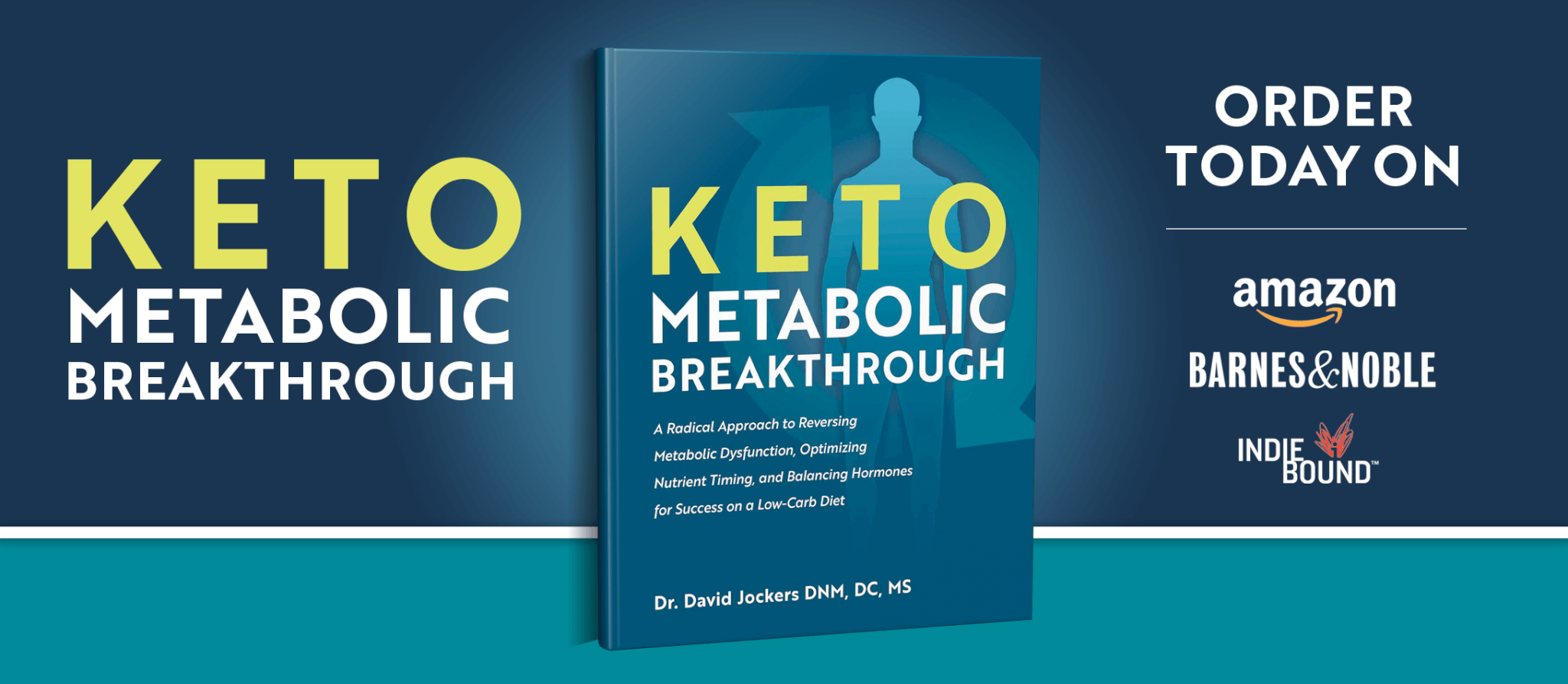 Print
Chocolate Collagen Keto Granola
Yield 3 cups Granola
Ingredients
1 cup organic coconut flakes
1 cup sprouted sunflower seeds
1 cup sprouted pumpkin seeds
2 tbsp. Bone Broth Power Protein Chocolate
2 tbsp. grass-fed butter, ghee or coconut oil
2 tbsp. Choc Zero maple syrup
Instructions
Step #1:  Preheat the oven to 350°F and line a rimmed baking sheet with parchment paper.
Step #2:  Place the pumpkin seeds, sunflower seeds, coconut flakes, and protein powder in a high-powered blender or food processor and pulse until the seeds and coconut are broken up into small pieces.
Step #3:  Melt the butter with the maple syrup, then pour it into the blender or food processor. Pulse until well combined.
Step #4:  Arrange the mixture into any size chunks you desire and place them on the prepared baking sheet.
Step #5:  Bake for 10 to 15 minutes, or until crunchy. (Check the granola each minute after 10 minutes have elapsed to ensure that it has the desired texture.) Remove from the oven. Let it cool for 5 minutes.
Step #6:  Serve immediately or store in the refrigerator for up to a week.
***Nutritional info does not include optional ingredients. ***
***The nutrition info for this recipe is based on the linked ingredients above**
Courses Breakfast or Snack
Nutrition Facts
Serving Size 1/4 cup
Amount Per Serving

Calories 269

% Daily Value

Total Fat 23 g

35%

Total Carbohydrates 8 g

3%

Dietary Fiber 4 g

16%

Sugars 0.5 g

Protein 9 g

18%
* Percent Daily Values are based on a 2,000 calorie diet. Your daily values may be higher or lower depending on your calorie needs.
Notes For This Recipe:
Double the recipe if you want more.  You can also try various nuts such as walnuts, pecans or almonds in this.
You could replace the organic bone broth collagen protein with a different type of protein powder or just use cacao and stevia.
Dr Jockers Comments:
This is a really tasty, low-carb, fat burning, ketogenic granola recipe that your whole family will enjoy.  This is rich in healthy fats, collagen protein, fiber and micronutrients.
Most granola recipes use oats, honey and dried fruit which are high in carbohydrates that cause an increase in your blood sugar.  This recipe uses stevia and monk fruit (in the bone broth protein) as the main flavoring agents.  Stevia and monk fruit are natural sweeteners with no impact on our blood sugar.
When you sprout sunflower and pumpkin seeds, it removes the lectins, phytic acids and enzyme inhibitors and makes the nutrients in the seeds more bioavailable.  The Go Raw brand makes this easy…as they are already pre-sprouted and salted for optimal flavor.
Bone broth protein is rich in collagen protein, glycosamino glycans, chondroitin sulfate, proline, glycine and L-glutamine.  These nutrients support the health of our joints, skin, hair and nails.  I like to use 20+ grams of collagen protein each day in order to supply the optimal levels of these nutrients.  I get this powder in smoothies and protein puddings as well as recipes like this.
You can use varying amounts of grass-fed butter, ghee or coconut oil to add more healthy fats to this recipe.  The more of these you use the gooier the texture will be and the longer you may have to bake it.
I think you will love this recipe and would love to know your thoughts in the comments section below.  If you are looking for more great keto recipes than check out our complete Navigating the Ketogenic Diet program here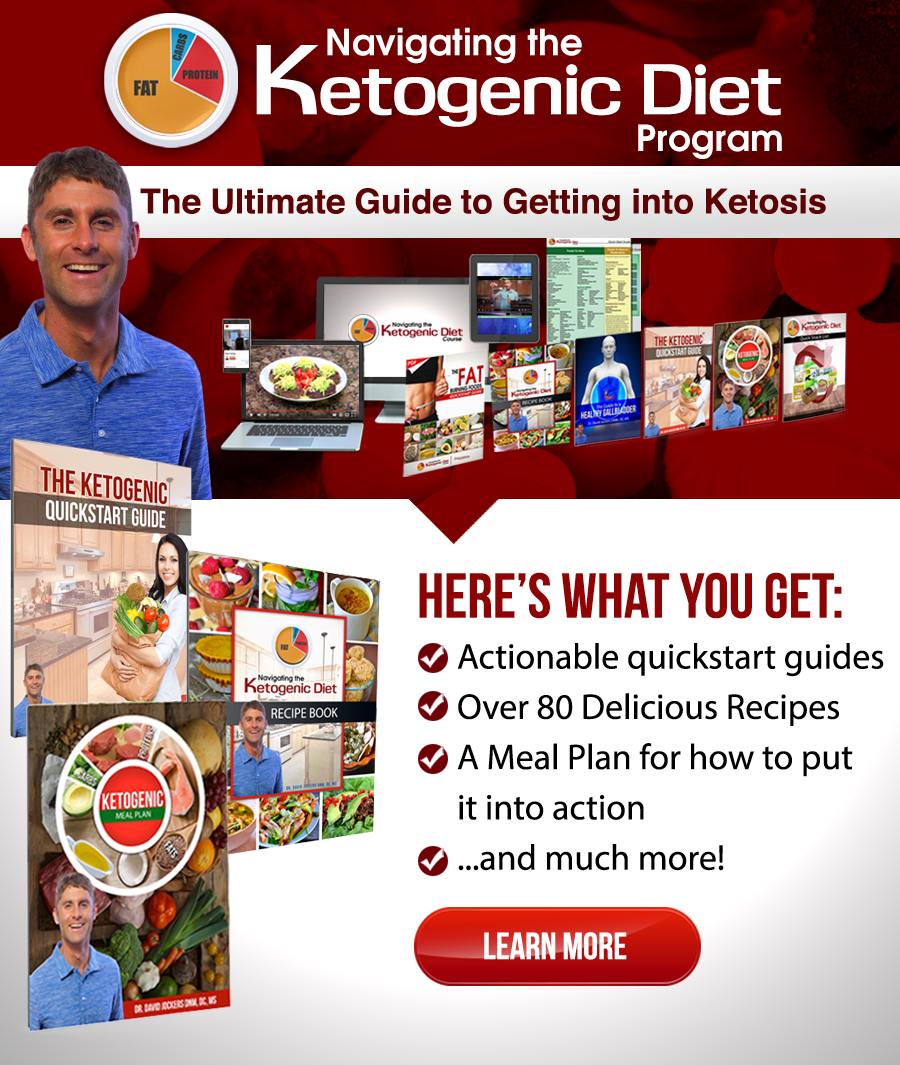 Was this article helpful?