Chocolate Mint Cereal Bowl:
This chocolate mint cereal bowl recipe is a slightly modified version from my friend Megan Kelly. She has an incredible site Renewing All Things – Biblically Based Health, Nutrition and Lifestyle specializing in neurobiology, healing, and mental health.
If you enjoy recipes like this, you may be interested in my advanced nutrition and recipe book the Keto Metabolic Breakthrough.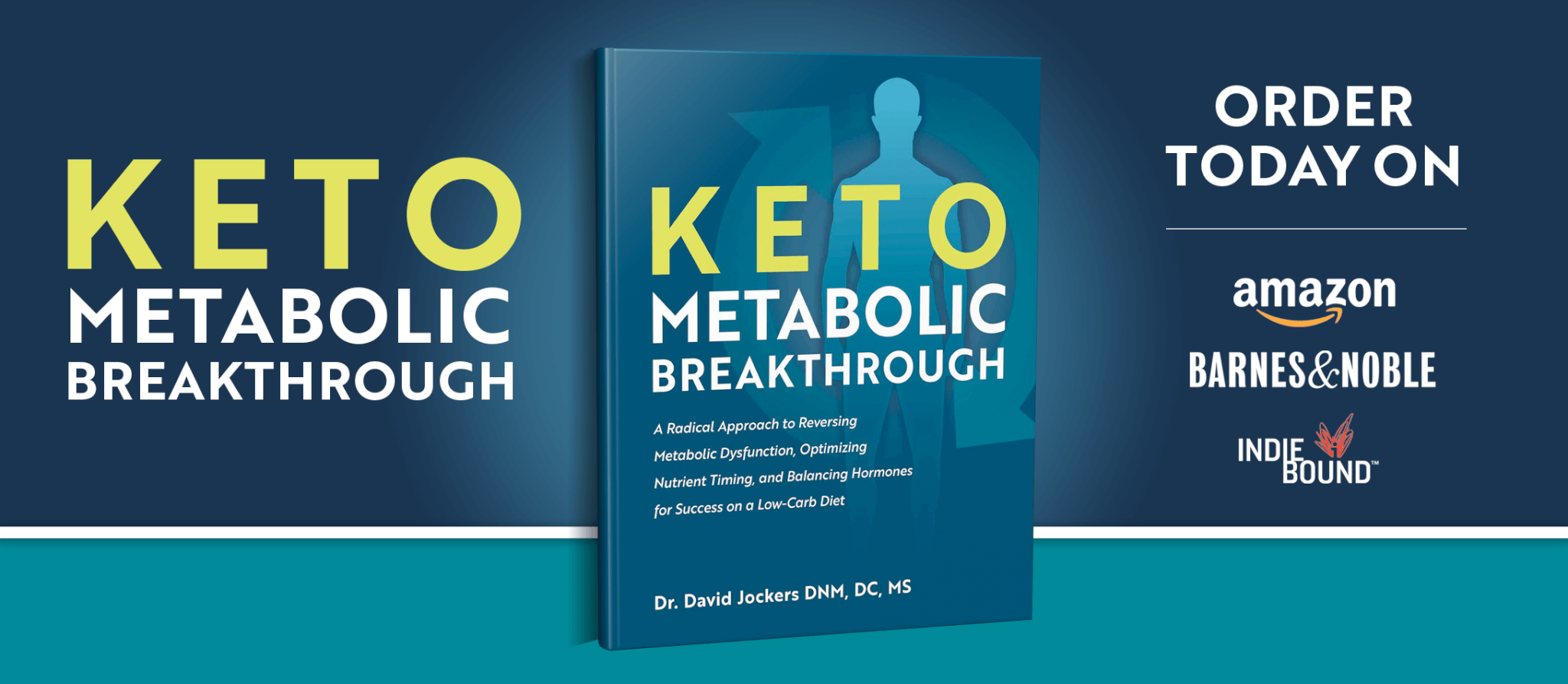 Print
Chocolate Mint Cereal Bowl
Yield 2-3 Servings
Ingredients:
1 can of full-fat coconut milk
6-8 tbsps. of chia seeds
1 tbsp. of organic spirulina or greens powder
Handful of cacao nibs
1 scoop of high quality protein powder
½ tsp of mint or peppermint extract
Splash of vanilla
Stevia to taste
Instructions:
Step #1: Blend or stir coconut milk, stevia, spirulina, protein powder, mint, vanilla.
Step #2: Pour into the bowl or container you are going to store it in.
Step #3: Stir in chia seeds and let sit in fridge for 20-30 minutes.
Step #4: Top with cacao, coconut flakes, or fruit.
***Nutritional info does not include optional ingredients.***
***The nutrition info for this recipe is based on the linked ingredients above**
Courses Breakfast
Nutrition Facts
Serving Size 3/4 cup
Amount Per Serving

Calories 343

% Daily Value

Total Fat 26 g

40%

Total Carbohydrates 23 g

8%

Dietary Fiber 15 g

60%

Protein 26 g

52%
* Percent Daily Values are based on a 2,000 calorie diet. Your daily values may be higher or lower depending on your calorie needs.
Megan's Comments:
I have been such a fan of breakfast bowls lately. Smoothie bowls, chia bowls, and kefir bowls with fruit, nuts, cinnamon and coconut flakes. This one is perfect to enjoy for a dessert or breakfast and you can change it up in so many different ways!
Notes:
You can use more/less chia seeds depending on how thick you like your pudding
You can add a teaspoon of cacao powder or top with cacao nibs for the chocolate taste.
You can use any sweetener you would like: stevia, raw honey etc.
The color of your pudding will be different depending on kind of spirulina you have.
I like making this in a mason jar to store and then scoop some of it into my morning smoothie.
Top with coconut flakes, fruit, cacao nibs.
If I am having this for breakfast, I like to add quality protein powder to make it a great start to the day.
This serves 2-3.
Dr Jockers Comments:
I grew up eating bowl after bowl of cereal. My healing diet discusses the importance of minimizing grains and so I stopped eating cereal many years ago. This is completely grain-free, low-sugar and loaded with antioxidants, healthy fats and clean proteins.
Spirulina is a single cell algae containing an incredible array of nutrients that make them a functional whole food for sustaining life without the need for other foods. These algae contain pre-digested protein (in the form of amino acids) for quick absorption and high utilization rates.
Spirulina contains essential omega-3 fatty acids such as EPA & DHA. Algae, in fact, are the very source that fish, krill and other animals obtain their omega 3's. I recommend a high quality protein powder which could be a bone broth or a vegan protein powder consisting of pea and brown rice protein powders. You can look at the proteins powders we recommend and use here
You kids (and husband) will be very excited about this cereal and it is all good! None of the toxic sugars, GMO's, trans-fats and artificial sweeteners in this like all the store bought cereals. If they keep asking you can keep giving and they will only get healthier and stronger!
Was this article helpful?