Choosing Safe Beauty and Hygiene Products
As a wife to a natural healthcare provider, some of the most commonly asked questions that I receive revolve around the best products to use for daily living. Personally, I am on a mission to help people find the safest products!  We must take pride in ourselves and be aware of the harmful chemicals that we put in as well as on our bodies. This article is designed to help you in choosing safe beauty and hygiene products.
Our skin is our largest organ and quickly absorbs everything that we touch. A staggering 60% of all of the soaps, lotions, shampoos, conditioners, shaving creams, medications, and many other daily beauty products, are delivered straight into our bloodstream.
This includes nutrients but also includes harsh chemicals, heavy metals, toxins, endocrine disrupters, carcinogens, etc. Today, we are becoming more aware of the harmful effects of these commercially made products.
What to Look Out For
I will not spend much time discussing the problems with these products but instead will focus on showing you the products that are safe and effective. This article here, which I wrote a few years ago, goes into detail on the problems with commercial beauty and hygiene products.
The industrial boom put our nation on a track to make products in larger quantities for the cheapest rate possible and also to have the longest shelf life possible. While this method did achieve cheaper and more convenient products, it significantly impacted the quality of our nutrition and personal hygiene products.
We all want to be our healthiest but it can be very intimidating to begin searching for the best products to use and know what can be trusted. Besides, who has enough time to research everything they buy? This is a compiled list to make the process much easier!
Look For Quality and Effectiveness
One thing that I cannot sacrifice is the quality of a beauty or hygiene product. I want something organic, natural and safe, but I also want it to work! Organic and completely natural products will definitely be the safest items to apply to our skin.
When looking at the safety of products, we can break this down into four separate groups.
Edible: If your product is considered edible (such as using coconut oil as your moisturizer), this would be considered the safest for your skin, and I definitely recommend using edible products if they are working for you!
Organic: 100 percent organically-made products will be the next safest. Once again, if you have found a completely organic and natural product that works for you, keep using it! Be sure to purchase products that are USDA organically certified, as many companies will use words, such as 'natural' or 'organic' in misleading ways. (For instance, perhaps a couple organic or natural ingredients are being used, but so are many unsafe chemicals.)
Safer: Safer brands would be the next best thing. This is where Beautycounter falls, and several of the products that I will discuss are actually from Beautycounter. These products are at least 80 percent organic and include synthetic materials that have been thoroughly tested for safety. Other brands that I would classify in the "safer" category include Crunchi, Honest, Jane Iredale, and Noyah. This non-exclusive list of brands will work toward not using harmful synthetic materials in their products. Synthetic materials are used to preserve the effective quality of a product, meaning that they work really well.
Unsafe: Unsafe brands are everywhere. This includes everything from Maybelline, Bare Minerals, Neutrogena, Bath and Body Works, etc.
Beautycounter's Stance on Chemicals
Beautycounter has initiated a movement to demand that our government begin testing the chemicals that we put into our products and onto our skin every single day. We refuse to be the guinea pigs for the thousands of chemicals in our products that have never been tested. While Beautycounter is the first company I became educated about that truly cares about safety just as much as performance, as mentioned, other companies are also stepping up and creating safe and effective products! Thankfully, a new trend and market demand is growing for safer alternatives!
Other countries are banning chemicals, which the United States still deems as safe, despite their associated risks with cancer, hormonal imbalances, polycystic ovarian syndrome (PCOS) and endometriosis to name a few risks. I am excited to be part of the movement that is demanding thorough testing of our personal care products!
In the Shower
Shampoo & Conditioner
Here is a link to Beautycounter's shampoo and conditioner options that I use. I also have enjoyed using the doTERRA brand of shampoo and conditioner, which would also fall into the "safer" category. Personally, I've had a hard time finding edible or organic brands that work effectively and leave my hair soft and easy to manage.
Another great brand if you have sensitive skin is Attitude. Here is a link to their fragrance-free shampoo.
Shaving Cream 
Primal Life shaving cream is a safer brand! It is not a foam, and it feels really soothing. Dr. Bronner's is a brand of shaving soap we also use, which offers the scents of lavender, lemongrass, peppermint, and more!
Soap
My go to for soap is definitely Dr. Bronner's Pure Liquid Castle Soap. Lavender is my favorite! This leaves a soothing and relaxing scent that makes me feeling so fresh and clean. It smells amazing because of the organic essential oils that are used! The soap bar is also available, and there are different scents, including:
The great thing about the Dr. Bronner's liquid soaps is that you can water them down and make them last longer, and they work just as well. Basically, about a 1:1 ratio of water to liquid shampoo will work well for most people.
If you are looking for homemade soap bars, Makes 3 is another great brand!
Oral Hygiene
Toothpaste
In addition to oil pulling with coconut oil, I also use this all-natural toothpaste called Earth Paste. This is free of fluoride and foaming agents. It is all natural and also has great results! The peppermint essential oils that are added will also leave you feeling fresh and clean when you are done.
Our family also likes the doTERRA brand of toothpaste, although we would classify it in the safer category. We enjoy using Dr. Bronner's peppermint and cinnamon toothpastes, also.
For our toddler sons and our dog, we use homemade toothpastes. I actually made up my own recipe for our children, based on the taste I thought they would like and which ingredients I felt most comfortable using. I google searched several homemade toothpaste recipes and used that knowledge as a foundation to create my own.
Mouthwash
Here is a mouthwash recipe that uses 100% clean ingredients. Add all of these ingredients together and then swish and spit:
An already-made mouthwash that is really great is Tom's of Maine Long Lasting Wicked Fresh Mountain Mint Mouthwash.  Another great mouthwash is Oral Essentials mouth wash, which is made up of Dead Sea Salt, Organic Aloe Vera Juice, French Essential Oils and Non-GMO Xylitol.
If you are not a fan of coconut, but would like to participate in oil pulling, this Organic Oil Pulling Mouthwash may be just for you. This contains coconut oil and anise star essential oil, which gives it a unique flavor. Activated charcoal is also added, which makes this a mild formula that whitens the teeth and kills off bacteria.
Deodorant
Most deodorants on the market contain toxic chemicals such as sodium lauryl sulfates and aluminum. Most of the natural, non-chemical based deodorants on the market don't work very well. Fortunately, there are a few that are safe and powerful.
Most natural deodorants will not last all day and will have to be reapplied every 4-6 hours. Honest Deodorant Lavendar Vanilla is going to be the best deodorant for someone who sweats and wants their deodorant to last all day. Even with that, I would still plan on reapplying at least once throughout the day.
The Healthy Deodorant can be trusted for nervous sweat—you know the kind you get when you are in an interview, on a first date, or about to perform public speaking. Not only does it keep the sweat away, but it also leaves a light, clean and powdery scent.
Erbaviva is another great brand of deodorant made from essential oils.  Purely Great is another terrific brand of non-toxic deodorant. This brand offers a variety of great scents for women and men.
Beauty Products
There are a number of great beauty products through Beautycounter and other brands.  Not all of these are organic and edible, but the ones we have listed are safe and effective!
I write a lot about Beautycounter because I have the most experience with these beauty products. However, you will notice that after doing a lot of research, I found a number of products you can get on find that are fantastic!
Facial Cleansers
My go to for facewash now is Beautycounter's Cleansing Balm. I have never seen my face so moist and vibrant looking! I am hooked! I use this as a moisturizing facial cleanser and an eye-makeup remover. I especially love it when the weather is cold, and my face needs extra hydration.
Beautycounter also has another gentle Nourishing Cream Cleanser, which is great for removing make-up and the grime from your busy day, and it may be more economical for some families. It contains witch hazel to tone skin, and coconut oil and aloe to help hydrate.
Another great, organic facial cleanser is Beauty By Earth.
Charcoal Masks
Using a charcoal mask is an effective way to gently exfoliate, draw out impurities and soothe. The charcoal and clay mix found in this formula helps to improve the skin's overall condition by refining the appearance of pores and increasing elasticity. You can just put this mask on for 10 minutes and pretend you are at the spa!
This charcoal bar can also be used to cleanse the skin daily without any drying effects. It contains green tea and coconut oil and can be used on the body and face. I personally love my charcoal bar and the way it makes my skin feel.
Another option is to take the Activated Charcoal tablets, open up the capsules, and mix it with coconut oil. This is a way you can make your own homemade charcoal face mask!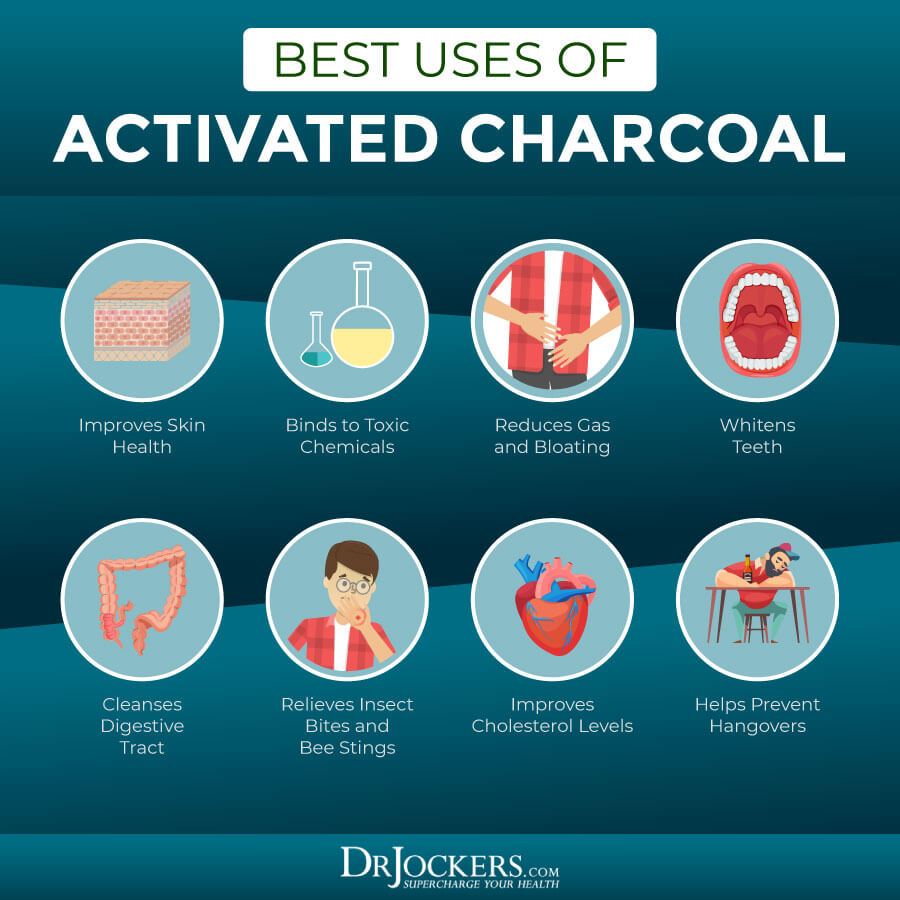 Moisturizers
As far as a good beauty moisturizer goes, some people do really well with just using coconut oil. Coconut oil is great for its anti-aging and antimicrobial properties. It is also great for hydrating the face without leaving it oily. It only takes a tiny little drop and you can cover your entire face. Best of all, it ranks as being edible!
Here is a great moisturizer that you can make at home with just 3 simple ingredients:
First, melt the coconut oil, but don't overheat it. Mix in the liquid vitamin E and lavender essential oil. Then let it set, and rub it on your face.
SaneRe Organic Skinfood is made from avocado and praised sea-buckthorn, which both deeply hydrate dry skin without clogging pores. This can be used daily or nightly as a moisturizer. This brand offers a variety of scents, including  lavender calendula night cream and rosemary lavendar day cream.
Personally my favorite beauty moisturizers are Beautycounter's Countermatch Adaptive Moisture Lotion or DoTERRA's Anti-Aging Moisturizer for day time usage. These have really helped soften my skin and improve its elasticity. In the evening, my favorite moisturizer I've found so far is Acure the Magical Wonderfluff, made with argan and gardenia stem cell.
Hair Products
I finally found a hair spray, called Feed Your Hold, and it is free from alcohol, parabens, and sulfates. The hold isn't as fine as chemical hair sprays, but it is definitely strong and will hold your hair in place.
Natu Reviving Mist is great for reviving broken and damaged hair. It also adds great volume to hair that has lost its bounce and volume boost. It is full of nutrients and minerals that are readily absorbed and begin restoring the deficiencies in your hair.
John Masters Organics is a great replacement for hair gel that is full of heavy synthetic materials. This beauty product is all natural and helps revive your hair. It is great for styling your hair and holding it in place.
Skin Protection
Raw Elements has produced a sunscreen with an SPF of 30 and  it is water resistant as well as suitable for all skin types and tones. This is a great organic, all natural and non GMO product.
This sunscreen from Beautycounter, goes on like a lotion and has a light lemon or citrus smell. It is a 30 SPF and works great for sensitive skin! It is created with non-nano zinc oxide to blend seamlessly into skin without leaving white streaks, protecting you against both UVA and UVB rays. Aloe helps hydrate skin, while antioxidant-rich green tea and blood orange extracts fight free radicals. There is also a stick version of the lotion for the body and the face.
Cosmetics
Almost all of my beauty and makeup products are Beautycounter's brand. From mascara to foundation to lip color—and everything in-between—I've found that they work wonderfully and leave me feeling beautiful! I love having a brand that I just trust and use as needed.
I also am a huge fan of the newer line of makeup, Crunchi. This line of makeup is similar to Beautycounter, in my opinion, and their goal is also to provide safe and effective products!
I also LOVE Noyah lipsticks! I love the way my lips feel creamy, but the lipstick also seems to stay on longer than any other safer brand I've found so far.
Baby Products
A baby's skin is so fragile and must be taken care of as well.  This little baby bundle contains a gentle all-over wash that is tear-free and cleanses the entire body and hair daily. There is a Soothing Oil, which absorbs easily and nourishes the skin.
Lastly, there is also a Daily Protective Balm in the bundle, which acts as a layer of protection for sensitive and delicate skin. This is safe enough for newborn babies and will conquer any dry or irritated skin with shea butter and jojoba oil. I use all three of these products on my little ones!
Some parents reported that after using this bundle, they found that their baby's seemingly incurable eczema, had cleared up. They were so excited about seeing healthy skin on their baby for the first time! This diaper rash cream from Beautycounter is soy and nut free and contains non-nano zinc oxide to prevent and heal redness and diaper rash.
Comparable baby products include this Baby Mantra 3 in 1 bubble bath, shampoo and body wash. It contains aloe vera and lavender oil that will leave your baby smelling fresh.  A safe soothing oil would be the Baby Mantra massage oil with apricot and avocado oil.
Here is a safe baby powder from BabyTime. This contains a talc-free and non-irritating formula especially designed for sensitive skin. It is enriched with sweet wild rose and probiotics for a super soft touch and wonderful smell. It's a baby powder that promotes health!
Here is a great diaper rash cream from Attitude. It contains zinc and is hypoallergenic and vegan approved.
I also love using coconut oil on my little boys, as it's all-natural and soothing and affordable. Sometimes I'll add a drop of lavender essential oil if it's before bedtime.
For Children
I anticipate using Beautycounter's products for kids when my children are older. All of their products are tested to be safe, hypoallergenic, and have also been proven to be effective for children with sensitive and irritated skin.
Beautycounter's Kids products include:
I would also trust the safe brand, Dr. Bronners.
Makes 3 is 100% handcrafted and has great reviews. Try out the different scents!
Fresh Monster's 2 in 1 shampoo and conditioner is also considered a safe product. You can even try this in watermelon scent!
Fresh Monster also has a 2 in one shampoo and body wash available in Ocean Splash.
Home Water Filtration
Lastly, I would recommend using filtered water—not only for the kitchen and daily drinking water—but also in your shower.  Aquasana provides a fantastic shower water filter that is easy to install, and they also provide whole house filtration systems, which is what we use in our home.
Getting a whole house water filter is the best approach to clean up the chorine, disinfectant byproducts and much more.  The whole home filter improves your shower quality, drinking water and your air quality because you don't get toxic chlorine fumes ending up in your air from your dishwasher and toilet bowl.
If you are in an apartment or rental home or are just not able to afford the whole house water filter, than you can begin with the shower filter and a portal drinking water filter.  Aquasana provides a fantastic shower water filter that is easy to install and a point of service water filter.
Portable Water Filtration
This travel filter, known as the Berkey Water Filter, can be used for keeping a steady flow of clean water ready for you no matter where you go. It can also be used in your apartment or home for cooking and drinking water. It is definitely worth every penny.
When I began using filtered water, besides noticing a much better taste, I also noticed that my thinking became clearer and my skin softer. My hair also felt much healthier. These findings are also very common when individuals make the switch to filtered water. It makes a difference when we remove the heavy metals, chlorine, fluoride, toxins and medications that have been discovered in our tap water.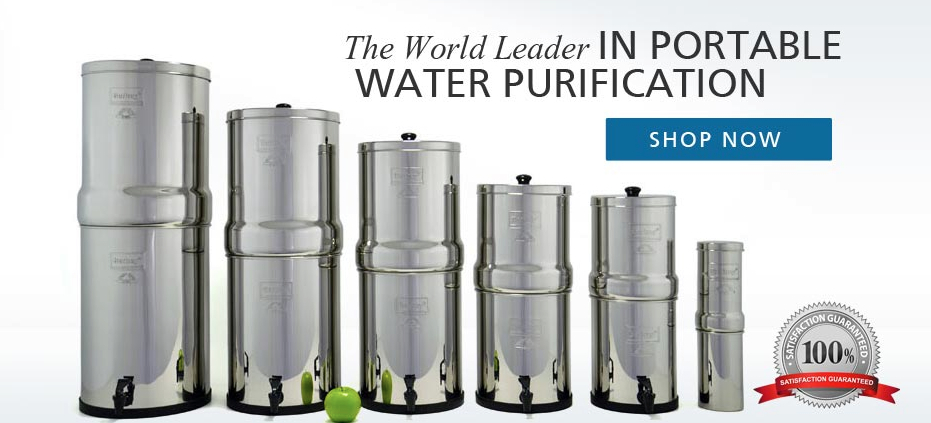 In Conclusion
This article has been written to help you find some of the safest and most effective beauty and hygiene products on the market. It is so tough to research and find great quality products, so we hope that this list has made it a little easier for you!
We know that this was not an exhaustive study of all the beauty and hygiene products on the market, but we believe you will find the safe and effective beauty and hygiene products you need in the list we provided.  Take pride in yourself and be aware of the ingredients that you use on your skin!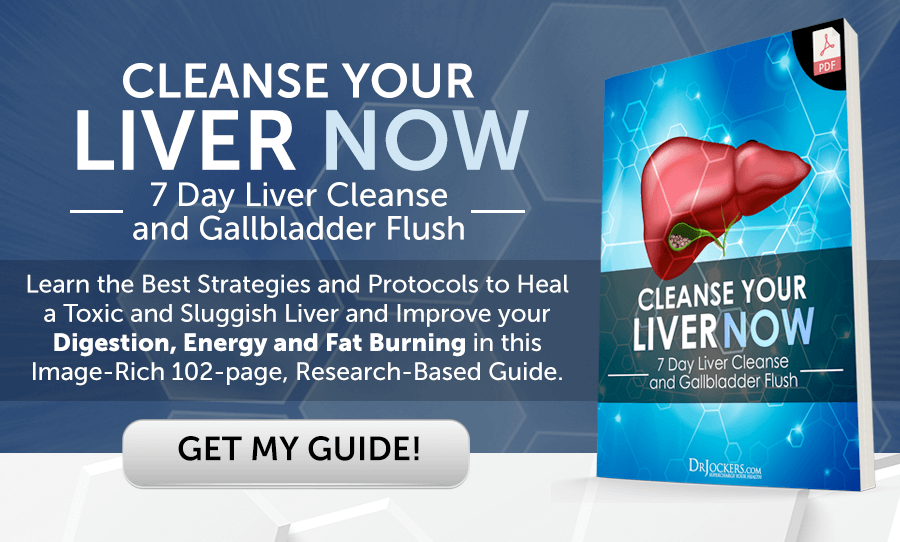 Was this article helpful?