Estrogen Dominance Factors
Estrogen and progesterone are the primary sex hormones that women produce.  They are very opposite in their roles and function.  When their levels are in a natural balance they work in synchrony which allows for a state of harmony. The lifestyle patterns of our modern society have shifted this balance in the direction of estrogen dominance which is a leading cause of many health problems.
Both estrogen and progesterone decline naturally through the aging process. From the age of thirty-five to fifty years of age, there is a 75% reduction in the production of progesterone in the body. During that same age range, estrogen only drops by about 35% (1).
So by menopause, the body maintains about half the amount of estrogen but has around a quarter the amount of progesterone it once had.  This reduction in progesterone creates a hormonal imbalance and a state of estrogen dominance. This is the common condition for women in peri-menopause (mid-forties) and menopause.
Female Hormone Balance:
Estrogen is produced by the ovaries where it regulates the menstrual cycle and promotes cell growth. It lifts a woman's mood and gives her a feeling of well-being. Progesterone balances out the growth effect of estrogen by halting further ovulation in the second half of menstrual cycle and creating a thick mucus that prevents sperm from passing into the womb.
Estrogen promotes cell division and growth and fat accumulation while progesterone stimulates fat burning and slows cell division. Estrogen enhances salt and water retention while progesterone is a diuretic.
Elevated estrogen contributes to breast and endometrial cancer cell growth while progesterone slows cancer cell growth (2, 3). Studies have indicated that progesterone deficiency in pre-menopausal women increases the risk of breast cancer by 5.4 times (4, 5).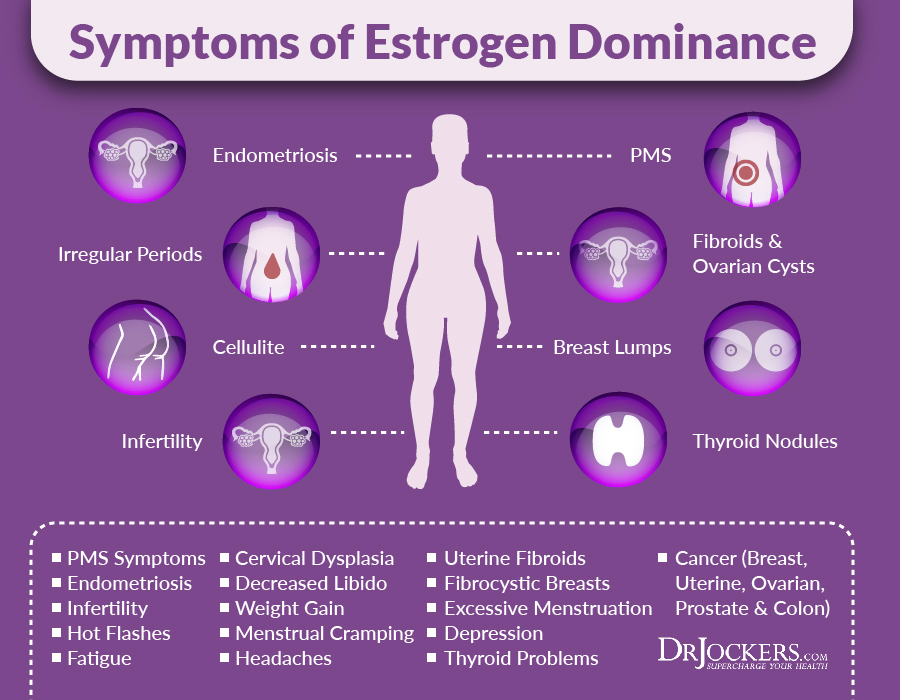 The Estrogen-Progesterone Ratio:
One of the world's leading hormone experts, Dr. John Lee believes the right ratio is 200:1 progesterone to estrogen (6).The two major times that progesterone is low are during puberty and at peri-menopause.
However, chronic lifestyle stress and an accumulation of environmental toxins can swing these ratios and lead to estrogen dominance. It is much more common for individuals to have too much estrogen, a state of estrogen dominance, rather than too much progesterone.
Factors Involved in Estrogen Dominance:
1) Poor Diet: A diet loaded with chemicals from commercially raised meat, pesticides & herbicide laden produce and processed foods massively increase the levels of xenoestrogenic molecules and put the body into an estrogen dominant state.
2) Obesity: Fat cells have an enzyme that converts adrenal steroid hormones into estrogen.  The greater the percentage of body fat one has the more this conversion takes place.
3) Physical Nerve Stress: Damage and interference to the spine and nervous system leads to elevated cortisol levels. Elevated cortisol steals pregnenolone which leads to lowered progesterone levels. See a wellness chiropractor to remove subluxations and help you improve your posture.
4) Heavy Metal Accumulation: Heavy metals like mercury, lead and aluminum, block up the liver and lead to poor toxin filtration and increased estrogenic molecules. Remove the source of heavy metals (natural amalgam filling removal), aluminum cans, processed foods, etc.
5) Liver Problems: The liver filters out xenoestronic molecules and helps neutralize them. When the liver is hampered it is unable to lower estrogen levels effectively.
6) Blood Sugar Imbalances: Poor blood sugar control leads to elevated insulin and cortisol. These factors encourage estrogen release and lead to deficiencies in key nutrients like magnesium, vitamin C and B6 which neutralize bad estrogen metabolites in the liver.
7) Industrial Chemicals: These can come from plastics, household cleaners, personal hygiene products, makeup and many other environmental sources such as pesticides.

8) Hormone Replacement Therapy: This is synthetic estrogen without any progesterone to balance it out. The synthetic estrogen is toxic in the body and damages DNA leading to increased risk for breast and endometrial cancer.
9) Chronic Stress and Poor Sleep: Both of these increase stress hormone release and lead to adrenal burn-out. This depletes the body of pregnenalone and causes
10) Caffeine Consumption: Caffeine increases estrogen secretion and leads to depletion of key nutrients like magnesium, vitamin C and B vitamins that are necessary for the process of neutralizing bad estrogen metabolites in the liver.
Sources For This Article Include:
1. Prior JC. Progesterone for Symptomatic Perimenopause Treatment – Progesterone politics, physiology and potential for perimenopause. Facts, Views & Vision in ObGyn. 2011;3(2):109-120.
2. Nelson LR, Bulun SE. Estrogen production and action. J Am Acad Dermatol. 2001 Sep;45(3 Suppl):S116-24. PMID: 11511861
3. Stingl J. Estrogen and progesterone in normal mammary gland development and in cancer. Horm Cancer. 2011 Apr;2(2):85-90. PMID: 21761331
4. Life Extension Magazine: Progesterone Misconceptions Link Here
5. Cowan LD, Gordis L, Tonascia JA, Jones GS. Breast cancer incidence in women with a history of progesterone deficiency. Am J Epidemiol. 1981 Aug;114(2):209-17. PMID: 7304556
6. John Lee MD: Bioidentical Hormones: Dr. John R. Lee's Three Rules for BHRT Link Here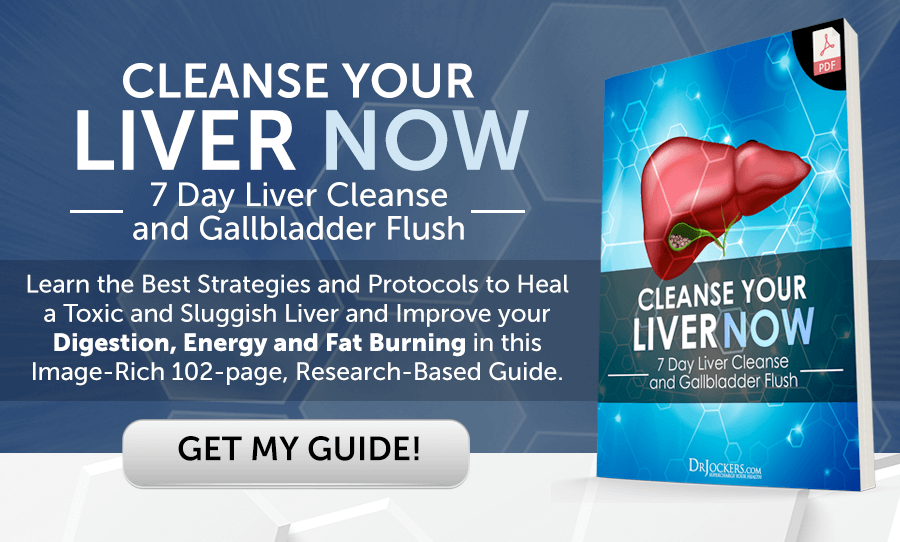 Was this article helpful?