7 Key Napping Strategies
Most of us remember nap times when we were children.  Sleep researchers have found that napping is actually one of the best ways to boost athletic performance and learning skills.  It is estimated now that over 70% of American society is suffering symptoms related to sleep deprivation (1).  Napping is an ideal tool to be used by anyone from athlete to lay person looking to improve performance and quality of life.
A study conducted by Dr. Catherine Milner at Brock University in Ontario showed dramatic improvements in overall attention and awareness after naps (2). The subjects had improvements in subjective sleepiness, fatigue and accuracy on tests of mental sharpness.  The participants in the napping group were shown to be significantly more physiologically alert following naps.
Napping Improves Memory Consolidation:
Dr. Charles Czeisler, the director of the Division of Sleep Medicine at Harvard Medical School, believes very strongly in the benefits of napping for athletes.  Czeisler, nicknamed the sleep doctor, works with teams such as the Boston Celtics.  Research has shown that sleep in general and nap sleep in particular help to consolidate memory.  This is especially true for newly acquired skills (3, 4).
Research has shown these findings by analyzing animals running through mazes.  According to Czeisler, "Certain brain cells fire when they hit certain points in the maze.  We've found that the mice are rerunning the maze in their sleep and when they awaken, they can more quickly negotiate the maze. The animals were practicing during sleep (5)."
Napping Improves Reaction Time:
Sleep has been shown to enhance reaction time which is a necessary skill in most sports.  Cheri Mah of the Stanford Sleep Disorders Clinic and Research Laboratory has been following the sleep patterns and athletic performance of Stanford athletes for years. Her research continues to show that getting more sleep leads to better sports performance for all types of athletes.
A series of studies performed by Mah at Standard University looked at athletes (basketball, tennis, & swimming) with extended sleep up to 10 hours a day.  The basketball players studied showed noted improvements in three point accuracy (9.2%), free throw accuracy (9%) and faster sprint speeds (6, 7).
The tennis players got more of their first serves in play and the swimmers improved their sprint times. Other research has shown that athletes who get less than 7 hours of sleep take close to a quarter-second longer to respond to stimulus (8).  This is the difference between making and blowing a big play.
Improves Mood:
Athletes who are well rested also have improved mood stabilization, emotional control and mental balance.  This is a survival based instinct.  When you are sleep deprived, your body assumes that you are under more stressful circumstances so it will fire its primitive survival portions of the brain more frequently.
Brain studies with magnets reveal that in the sleep deprived, the amygdala which controls emotional stability, fires more quickly.  This increases the fight or flight response and dampens higher levels of cognitive and emotional function (9).
Napping is Good for the Immune System:
Sleep also improves the immune system and reduces inflammatory behavior in the body (10, 11, 12). This is especially important for the athlete recovering from training bouts, competitions and injuries.  This could be the difference between the body successfully adapting and overcoming an injury or re-aggravating a fading injury and being put on the shelf for the rest of the year.
Daytime napping is an especially useful tool for recovering from sleep debt. Most experts agree that the optimal time period for a nap is between 10 and 30 minutes.  Studies have not shown much improvement in smaller naps ranging around 5 minutes while napping periods of 30 minutes or longer can interfere with nighttime sleep (13, 14, 15).
Find Your Ideal Nap Style:
Most experts believe that napping is best 6-8 hours after you awake because that is when your circadian rhythm dips and sleepiness rises.  Most experts believe 1-3pm is the ideal time of day.
I personally like to either use a sleep mask or put a dark shirt over my eyes to block out all light.  I find that the nap is significantly more refreshing when I do this.
Nano Nap:  10-20 seconds
This is a great technique if you have little to no time.  Just a brief respite.  You obviously are not going to fall asleep in this period of time.  However, just brief moments of shut eye can reset some of the neurological circuitry and give your brain a refresh.
People often do nano naps unintentionally, such as when driving a car or reading a book or a report at work.  Often times this is not refreshing.  If you notice this happening often you may want to rework your schedule to ensure a power nap or at least a micronap.
MicroNap:  2-5 minutes
Extremely refreshing and rejuvinating for those who are extremely busy.  You may slightly doze off here and that may be exactly what you need!
Mini Nap:  5-10 minutes
This is short and sweet but can be extremely helpful.  It is shown to increases alertness, stamina, motor learning and motor performance.
Power Nap:  10-20 minutes
Here you have the opportunity to get in some stage II sleep which will greatly refresh your memory.  This is the sweet spot in my opinion.  I recommend creating the time allotment for this on a regular basis if at all possible.
Solid Snooze:  60 minutes
You'll get plenty of stage II sleep and should be able to pop right up when the alarm goes off.   If you stop the nap at the 30 minute mark, you are at a greater risk of feeling groggy upon waking, but going through to an hour can reduce the grogginess.
The Full Refresher:  90 minutes
This form of nap takes you through a complete sleep cycle.  Research shows that this sort of nap can provide as many cognitive benefits and as much refreshment as a full night of rest (as long as it is a supplement and not an attempt to replace a night of sleep).  Be sure not to do this within 6 hours of your bedtime or it will most likely effect your ability to fall asleep later.
Sources For This Article Include:
1. Institute of Medicine (US) Committee on Sleep Medicine and Research; Colten HR, Altevogt BM, editors. Sleep Disorders and Sleep Deprivation: An Unmet Public Health Problem. Washington (DC): National Academies Press (US); 2006. 4, Functional and Economic Impact of Sleep Loss and Sleep-Related Disorders. Link Here
2. A dose-response investigation of the benefits of napping in healthy young, middle-aged and older adults Link Here
3. Nishida M, Walker MP. Daytime Naps, Motor Memory Consolidation and Regionally Specific Sleep Spindles. Miall C, ed. PLoS ONE. 2007;2(4):e341.
4. Debarnot U, Castellani E, Valenza G, Sebastiani L, Guillot A. Daytime naps improve motor imagery learning. Cogn Affect Behav Neurosci. 2011 Dec;11(4):541-50. PMID: 21842279
5. Czeisler CA. Sleep deficit: the performance killer. A conversation with Harvard Medical School Professor Charles A. Czeisler. Harv Bus Rev. 2006 Oct;84(10):53-9, 148. PMID: 17040040
6. Mah CD, Mah KE, Kezirian EJ, Dement WC. The Effects of Sleep Extension on the Athletic Performance of Collegiate Basketball Players. Sleep. 2011;34(7):943-950.
7. Mah CD, Mah KE, Kezirian EJ, Dement WC. The Effects of Sleep Extension on the Athletic Performance of Collegiate Basketball Players. Sleep. 2011;34(7):943-950.
8. Taheri M, Arabameri E. The Effect of Sleep Deprivation on Choice Reaction Time and Anaerobic Power of College Student Athletes. Asian Journal of Sports Medicine. 2012;3(1):15-20.
9. Prather AA, Bogdan R, Ahmad R. Hariri P. Impact of Sleep Quality on Amygdala Reactivity, Negative Affect, and Perceived Stress. Psychosomatic medicine. 2013;75(4):350-358.
10. Mullington JM, Simpson NS, Meier-Ewert HK, Haack M. Sleep Loss and Inflammation. Best practice & research Clinical endocrinology & metabolism. 2010;24(5):775-784.
11. Simpson N, Dinges DF. Sleep and inflammation. Nutr Rev. 2007 Dec;65(12 Pt 2):S244-52. PMID: 18240557
12. Napping Reverses Increased Pain Sensitivity Due to Sleep Restriction Link Here
13. Lovato N, Lack L. The effects of napping on cognitive functioning. Prog Brain Res. 2010;185:155-66. PMID: 21075238
14. Dhand R, Sohal H. Good sleep, bad sleep! The role of daytime naps in healthy adults. Curr Opin Pulm Med. 2006 Nov;12(6):379-82. PMID: 17053484
15. Dinges DF, Orne MT, Whitehouse WG, Orne EC. Temporal placement of a nap for alertness: contributions of circadian phase and prior wakefulness. Sleep. 1987 Aug;10(4):313-29. PMID: 3659730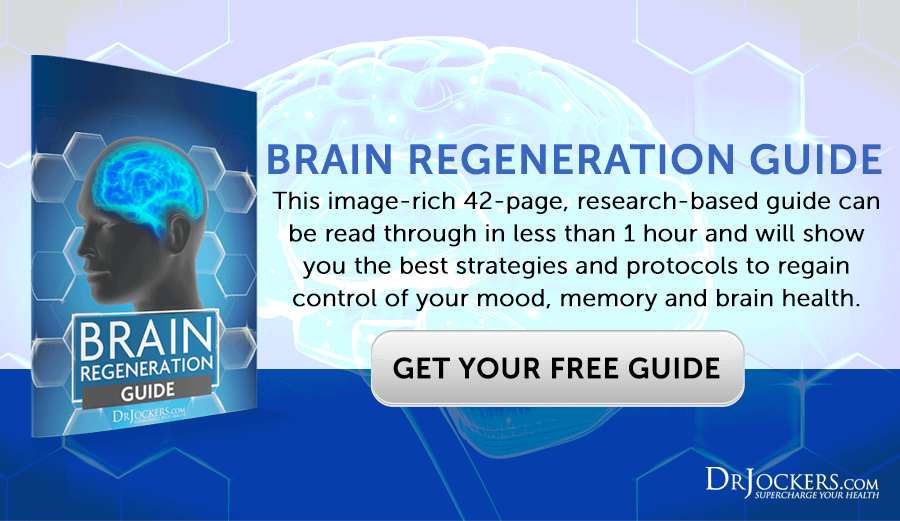 Was this article helpful?