Super Berry Smoothie:
This berry smoothie recipe is from my wife Angel, who loves to make food and home and body care recipes that support people's journey to optimal health.  Check out my wife's website, instagram and facebook page where she shares stories and pics about our life.  She also has a great YouTube channel you can check out as well.  You will love this recipe!

If you enjoy recipes like this, you may be interested in my advanced nutrition and recipe book the Keto Metabolic Breakthrough.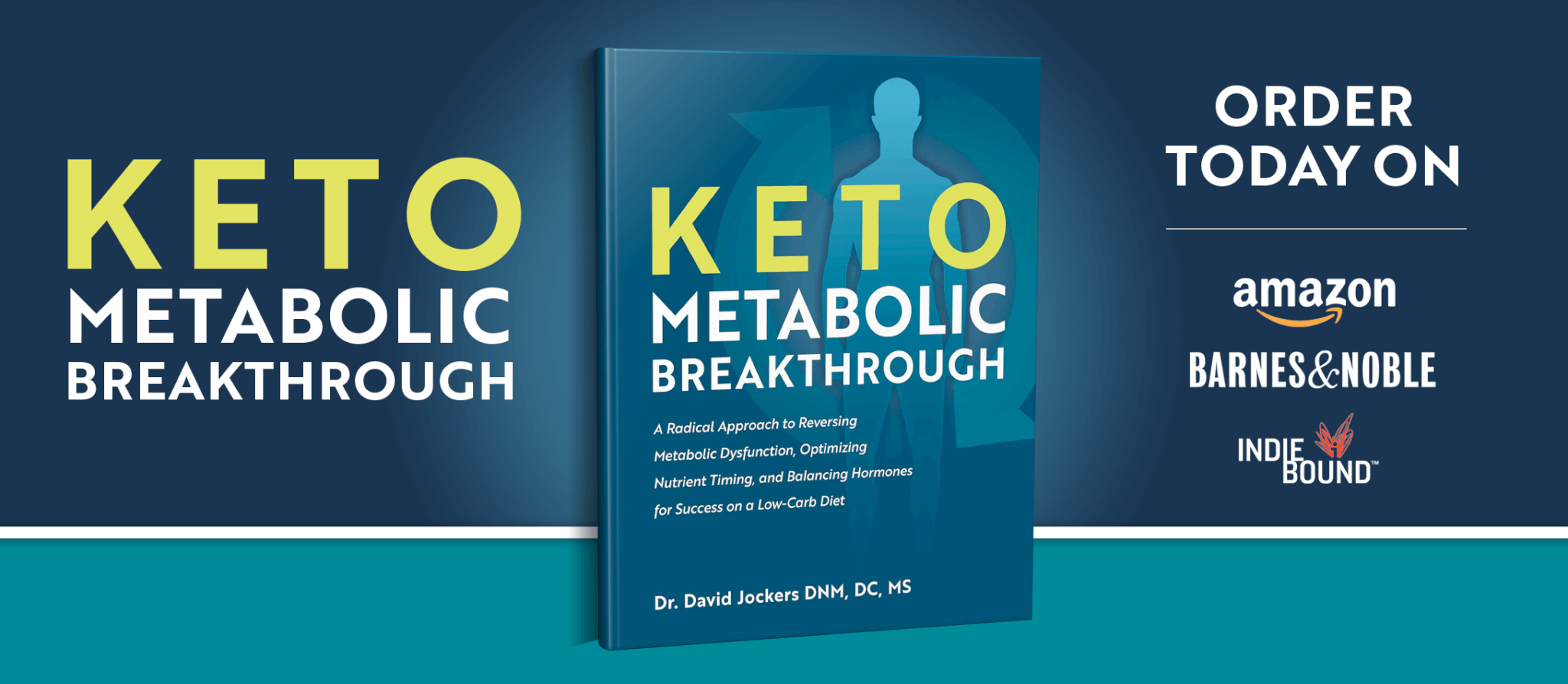 Print
Super Berry Smoothie
Yield 4 Cups
Ingredients:
1 cup of organic coconut milk
½ cup of coconut water
1 cup of organic frozen berries (blueberries/raspberries/strawberries)
1 cup of fresh berries (organic if avail – blueberries/raspberries/strawberries)
2 cups of organic spinach
20 drops of stevia extract
Instructions:
Step #1:  Gather all the ingredients
Step #2:  Blend all ingredients together until smooth and serve cold (it may be sweet enough for you without the added stevia)
Step #3:  Serve and Enjoy!
Notes
***The nutrition info for this recipe is based on the linked ingredients above**  
Courses Beverage
Nutrition Facts
Serving Size 1 cup
Amount Per Serving

Calories 152

% Daily Value

Total Fat 12 g

18%

Total Carbohydrates 13 g

4%

Dietary Fiber 2 g

8%

Sugars 1 g

Protein 1 g

2%
* Percent Daily Values are based on a 2,000 calorie diet. Your daily values may be higher or lower depending on your calorie needs.
Dr Jockers Comments:
Berries are super rich in phytonutrients and antioxidants.  The primary antioxidant in blueberries is anthocyanins.  The anthocyanins give blueberries their blue/purple color and protect them from UV radiation.  You also find anthocyanins in red cabbage, red onions, etc.
Raspberries and strawberries also contain anthocyanins as well as ellagic acids which has powerful anti-carcinogenic benefits.  Spinach is rich in chlorophyll and carotenoid antioxidants that purify the blood and detoxify the body.  Consuming a multitude of different types of colors is a great way to improve your health.
Coconut milk provides healthy fats and makes this shake thicker and creamy.  The coconut milk also reduces the glycemic response of the sugar in the berries.  The coconut water provides extra electrolytes to help support your hydration levels.
Another great option is to use the Blendtopia smoothie blends which provide all the ingredients ready for blending.  They have keto smoothies, berry smoothies, green smoothies and more.
This tastes amazing and is a perfect snack for the kids after school or after playing in the summer sunshine and heat!  It is super refreshing and helps your body adapt to the heat and sun exposure more effectively. Your family will love it!
Let us know your experience with this easy cleansing, super berry smoothie in the comments box below!!
Was this article helpful?