Sweet Potato Lasagna:
This sweet potato lasagna recipe was made by Chené who is our recipe and social media manager from South Africa. I love this recipe and I think you guys will really enjoy it!
If you enjoy recipes like this, you may be interested in my advanced nutrition and recipe book the Keto Metabolic Breakthrough.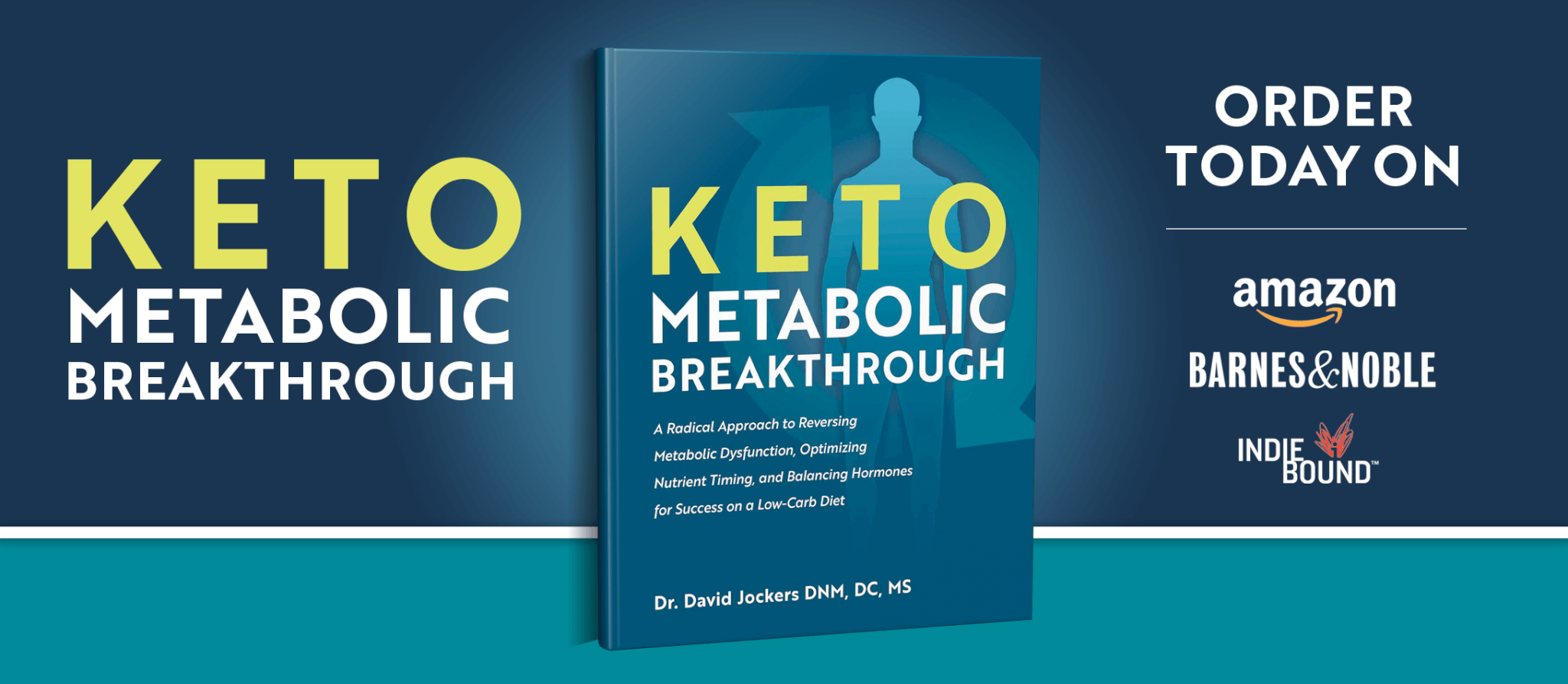 Print
Sweet Potato Lasagna
Yield 6-8 Servings
Ingredients:
2 or 3 sweet potatoes
1 3/4 lb. organic grass-fed ground beef
4 cloves garlic (minced)
1/2 Tbsp. extra virgin olive oil
1 1/2 Tbsp. dried oregano
1 1/2 tsp sea salt
1/2 tsp black pepper (optional - not approved on AIP diet)
6 cups baby spinach
1 can (13.5 oz.) coconut milk
2 Tbsp. tapioca starch
1 Tbsp. nutritional yeast
1/2 tsp ground turmeric (optional)
1/4 cup fresh parsley
Instructions:
Step 1: Preheat oven to 375°F.
Step 2: Thinly slice sweet potatoes.
Step 3: Add olive oil to skillet, add ground beef, half of the garlic, 1 tsp oregano, salt and pepper and cook on medium heat for 5 minutes (until meat is cooked) and set aside.
Step 4: Add baby spinach to same skillet and half remaining garlic and sauté until wilted. Set aside.
Step 5: In medium saucepan, whisk coconut milk, tapioca starch, nutritional yeast, ground turmeric, 1/2 tsp salt and bring to boil for 3 minutes. After, let it simmer for 1–2 minutes until thickened and stir in 1/2 tbsp. oregano.
Step 6: Spoon 1/4 cup of sauce into 8x8 casserole pan and spread around with spoon. Add layer of sweet potato. It's OK if there's a few small gaps. Season with salt and pepper. Top with mince and add another layer of sweet potato. Pour 1 cup of sauce over sweet potato.
Step 7: Layer spinach and then another layer of sweet potato and top with the rest of the sauce. Sprinkle with fresh parsley. Cover with foil and bake for 45–50 minutes until golden. Serve while hot.
Step 8: Enjoy!
Courses Dinner or Main Course
Nutrition Facts
Serving Size 1/8 of pan
Amount Per Serving

Calories 351

% Daily Value

Total Fat 25 g

38%

Total Carbohydrates 11 g

4%

Dietary Fiber 2 g

8%

Sugars 2.5 g

Protein 21 g

42%
* Percent Daily Values are based on a 2,000 calorie diet. Your daily values may be higher or lower depending on your calorie needs.
Special Notes:
This sweet potato lasagna recipe has everything we love about lasagna, without the gut-irritating wheat pasta or dairy. It will definitely become a go-to recipe in your home.
If you are not a fan of coconut milk, you can use dairy-free cream instead. Also feel free to replace the sweet potato with butternut or gluten-free lasagna sheets. Serve with a crunchy side salad!
We always recommend grass-fed beef and pasture-raised beef animal products to get the highest nutritional content and lowest amount of toxins. If you have trouble finding organic and pasture-raised products at your local health food store than try out US Wellness Meats where you can order just about any type of meat you want and it is all the highest quality.
Dr Jockers Comments:
This sweet potato lasagna is a great tasting, grain-free and dairy-free recipe that is loaded with powerful nutrition and easy on the gut. If you are looking for a great autoimmune paleo approved lasagna recipe than you have to try this one out!
Lasagna is a favorite for many of my followers but it is made out of refined wheat flour, pasteurized dairy cheese and tomato sauce. That is gluten, dairy protein and tomato is a nightshade vegetable.
These ingredients are challenging on the gut and contribute to the development of autoimmune and inflammatory conditions. This recipe provides a similar flavor and texture with healthy, nutrient dense ingredients that are easier on the gut and reduce inflammation in the body.
Grass-fed ground beef is loaded with high quality protein, L-carnitine, fat soluble nutrients, B vitamins, CLA and omega 3 fatty acids. The sweet potatoes contain beta carotene and vitamin B6. The coconut milk and olive oil provide healthy fats and the oregano, turmeric and parsley provide polyphenols and antioxidants to support overall metabolic and digestive health.
Let us know your thoughts on the sweet potato lasagna recipe in the comments section below. If you are looking for a more detailed autoimmune paleo approved recipes then check our complete Autoimmune Elimination Program here
Was this article helpful?