Thai Ginger Coconut Soup with Cauliflower Rice
This coconut soup recipe is from my wife Angel, who loves to make food and home and body care recipes that support people's journey to optimal health.  Check out my wife's website, instagram and facebook page where she shares stories and pics about our life and be sure to try out this thai ginger coconut soup recipe!  She also has a great YouTube channel you can check out as well.
If you enjoy recipes like this, you may be interested in my advanced nutrition and recipe book the Keto Metabolic Breakthrough.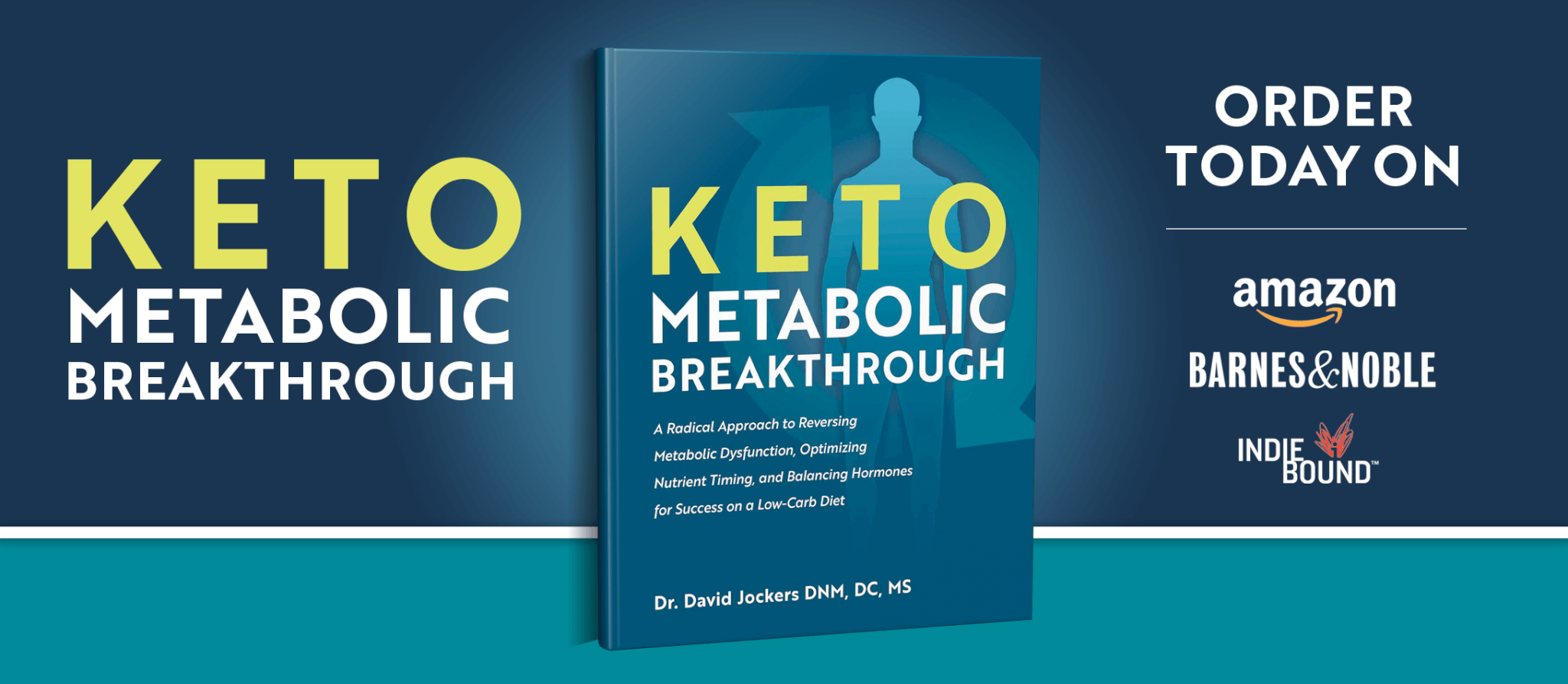 Print
Thai Ginger Coconut Soup
Yield 6 Bowls
Coconut Soup Ingredients
2 cans 13.5 oz coconut milk
6- 3 oz organic chicken breasts
2 tablespoons coconut oil (to sauté chicken in)
8 oz. frozen peas
4 peeled carrots
3 cups frozen broccoli
1/4 teaspoon garlic powder
1-2 tablespoons green curry paste
1-2 tablespoons ground ginger root
1/4 teaspoon Herbamere
8-14oz bamboo shoots (drained)
8oz can water chestnuts (drained)
1/4 teaspoon pink salt
1 tablespoon crushed garlic
4 bay leaves
1 teaspoon ground turmeric powder
10 drops of lemongrass essential oil
 Optional: You can make a cauliflower rice such as this and have the soup on it. 
(Ideas for vegetable substitutes for special diets, include onion, pepper, cabbage, etc.) You can also add real lemongrass as well, but I like using the essential oil. 
Coconut Soup Instructions
Step #1:  Cube chicken breasts. Turn Instapot to Sauté function and allow coconut oil to melt. Sauté chicken for about five minutes, stirring occasionally. (HERE is the Instapot we purchased and love using!)
Step #2:  Keep the Sauté function on, and add in all other additional ingredients, while stirring occasionally.
Step #3:  Push Meat/Stew function on Instapot. Cook for 10-12 minutes on High Pressure.
Step #4:  Let meal cool off for at least ten minutes.
Step #5:  Release steam and allow food to continue to cool an additional five minutes.
Step #6:  Open lid carefully, and smell, and then taste the yumminess!
Step 7:  Drop in the lemongrass essential oil and mix in really good.
***Note - The Cauliflower rice is not included in the nutrition information. 
***The nutrition info for this recipe is based on the linked ingredients above** 
Courses Dinner
Cuisine Thai
Nutrition Facts
Serving Size 1.5 cups
Amount Per Serving

Calories 344

% Daily Value

Total Fat 19 g

29%

Total Carbohydrates 15 g

5%

Dietary Fiber 3 g

12%

Sugars 4 g

Protein 29 g

58%
* Percent Daily Values are based on a 2,000 calorie diet. Your daily values may be higher or lower depending on your calorie needs.
Additional Notes
You can really do this recipe with any protein source you would like or make it vegan and omit the extra protein all together.  The base recipe is the coconut milk, veggies, turmeric, ginger, lemongrass, etc.  This is micronutrient rich and gives the classic Thai experience.
For protein, chicken is the most popular, but you could do duck, grass-fed beef, bison, lamb, fish, turkey, etc.  You could also do it without any meat and just include the turmeric or pure bone broth protein in it to add collagen protein.  This is really good if you are struggling with low stomach acid and digesting animal protein is a challenge for you!
You could also try doing it vegan style and possibly throw in some hemp seeds if you want some added protein.  If you are on our plant-based, low-protein ketogenic diet, then do this recipe and take out the carrots and chicken!  You can double up on broccoli to take the extra space without the carrots and chicken!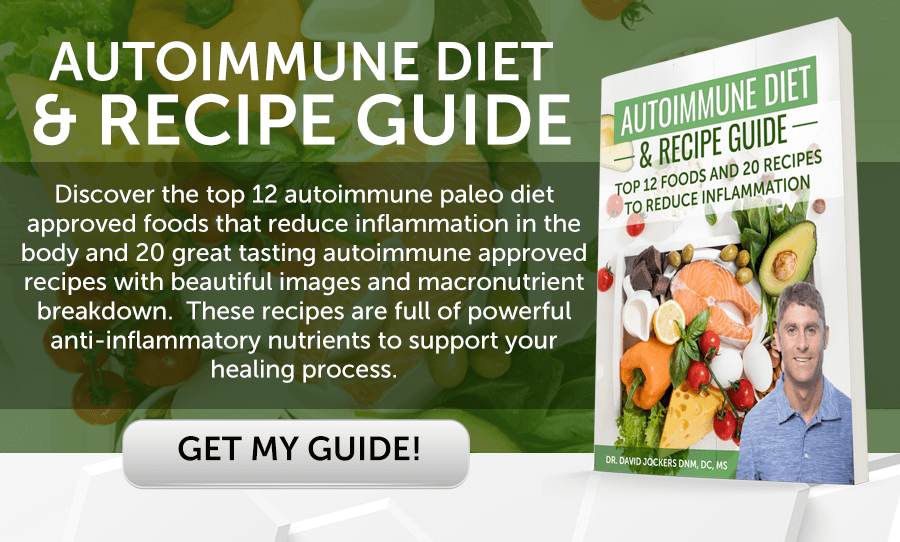 Dr Jockers Comments
My favorite cuisine is Thai food as I LOVE the taste of ginger, lemongrass, coconut milk, bamboo shoots, watercress, etc.!!  This is a lower carb, fat burning recipe that is full of micronutrient dense foods that reduce inflammation and support the health of your microbiome.
With coconut milk as the base, you get really healthy medium chain triglyceride (MCT) fats that are easy on the digestive system and teach the body to burn fat for fuel.  When you add in the powerful anti-inflammatory, carminative herbs ginger, turmeric, garlic and lemongrass you get a terrific combination!
This is one of my favorite recipes to use with my clients struggling with autoimmune conditions as the vegetables and meat are well-cooked and it is easier for the digestive system.  If you struggle with FODMAPs than you could always replace the broccoli with something lower in FODMAPs like kale.
Try it out and let us know how you liked it!!
Inflammation Crushing Ebundle
The Inflammation Crushing Ebundle is designed to help you improve your brain, liver, immune system and discover the healing strategies, foods and recipes to burn fat, reduce inflammation and thrive in life!
As a doctor of natural medicine, I have spent the past 20 years studying the best healing strategies and worked with hundreds of coaching clients, helping them overcome chronic health conditions and optimize their overall health.
In our Inflammation Crushing Ebundle, I have put together my very best strategies to reduce inflammation and optimize your healing potential.  Take a look at what you will get inside these valuable guides below!

Was this article helpful?