AIP Blueberry Crumble:
This AIP Blueberry Crumble was made by Chené who is our recipe and social media manager from South Africa. I love this recipe, and I think you guys will really enjoy it!
If you enjoy recipes like this, you may be interested in my advanced nutrition and recipe book the Keto Metabolic Breakthrough.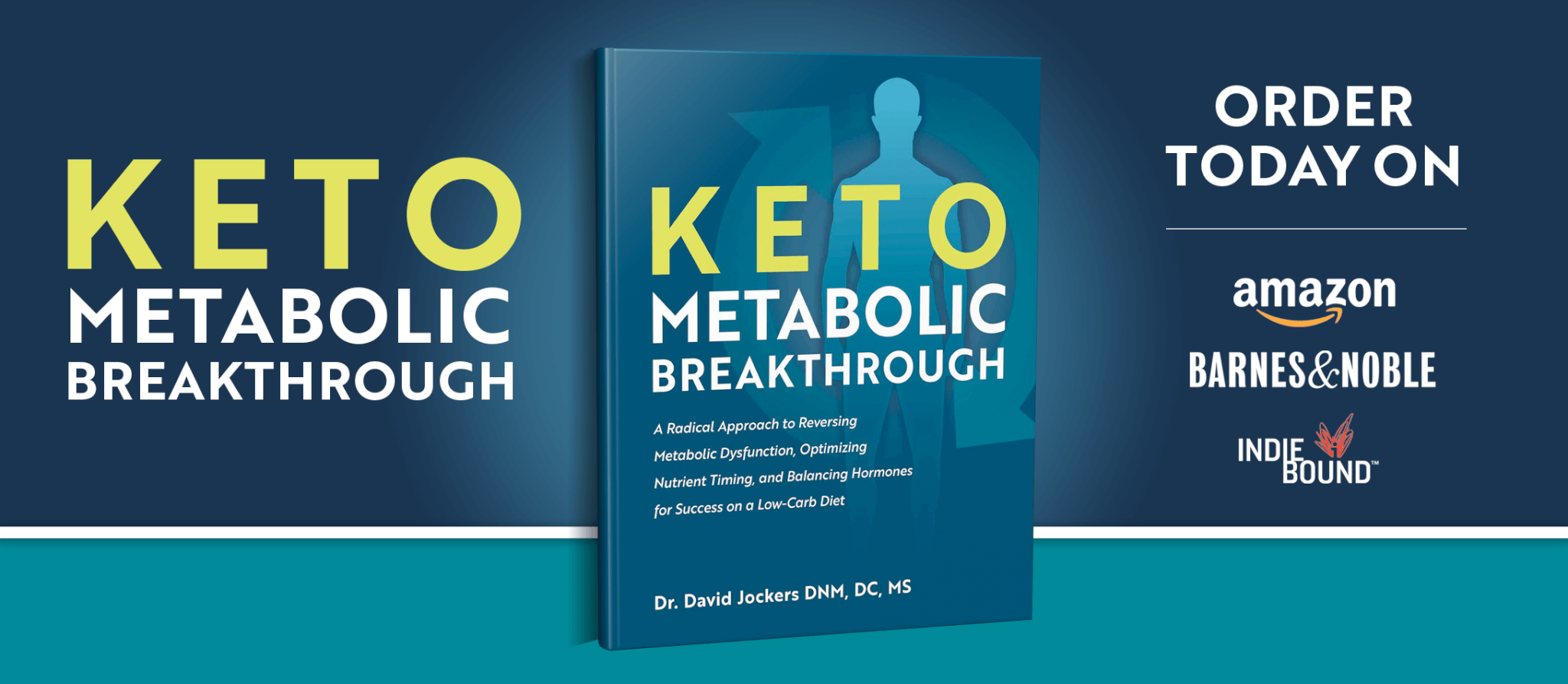 Print
AIP Blueberry Crumble
Yield 6 Servings
Ingredients:
For the Filling:
24 oz. frozen blueberries
1/4 cup lemon juice
1/2 lemon, zested (about 1 tbsp.)
1 tbsp. coconut sugar (or 1 tbsp. monk fruit sweetener or 5 drops liquid stevia)
For the Topping:
1 cup cassava flour
1/4 cup coconut sugar (or 1/4 cup monk fruit sweetener or 10 drops liquid stevia)
1 tsp. ground cinnamon
1/2 tsp. ground ginger
Pinch sea salt
1 tsp. vanilla
1/4 cup ice water
1/2 cup organic palm shortening (or grass-fed butter/ghee)
Instructions:
Step 1: Preheat oven to 375°F.
Step 2: In a medium sized pie pan or 9x9 square baking dish, combine frozen blueberries, lemon juice, zest, and coconut sugar. Sir to combine and set aside.
Step 3: Make the topping; add the cassava flour, coconut sugar, cinnamon, ginger, and salt to food processor and pulse to combine.
Step 4: Add shortening in large chunks. Sprinkle vanilla over. Pulse again until shortening becomes large granules. Do not over-mix. While pulsing gently, add water little by little and pulse again until the granules are pea sized or smaller. Do not over-mix or you will end up with a dough. Mixture should be dry and crumbly.
Step 5: Top blueberry mixture with the crumble mixture and spread evenly using a spatula. Bake for 45 minutes, or until topping is browned. Allow to cool for 15 minutes before serving.
Courses Dessert
Cuisine American
Nutrition Facts
Serving Size 1/6 of recipe
Amount Per Serving

Calories 338

% Daily Value

Total Fat 19 g

29%

Total Carbohydrates 41 g

14%

Dietary Fiber 3.5 g

14%

Sugars 12 g

Protein 0.5 g

1%
* Percent Daily Values are based on a 2,000 calorie diet. Your daily values may be higher or lower depending on your calorie needs.
Special Notes:
If you aren't trying to follow an AIP diet and/or do well with grass-fed butter or ghee you can use that instead. While coconut sugar is AIP approved, you may want to reduce your overall blood sugar levels so you can use pure monk fruit sweetener or stevia as your sweetening agent.
This recipe can also be made with a AIP approved pie crust. Simply mix 2 cups cassava flour and 1/8 tsp sea salt together in a mixing bowl. Add in 1 cup grass-fed butter, using a pastry blender or a knife to cut the butter into the cassava flour until it resembles oatmeal. Add 1 tbsp. apple cider vinegar and 5-6 tbsp. ice water (one tbsp. at a time) and work it into a dough. Stop as soon as dough holds itself together. Roll it out and use as a pie crust.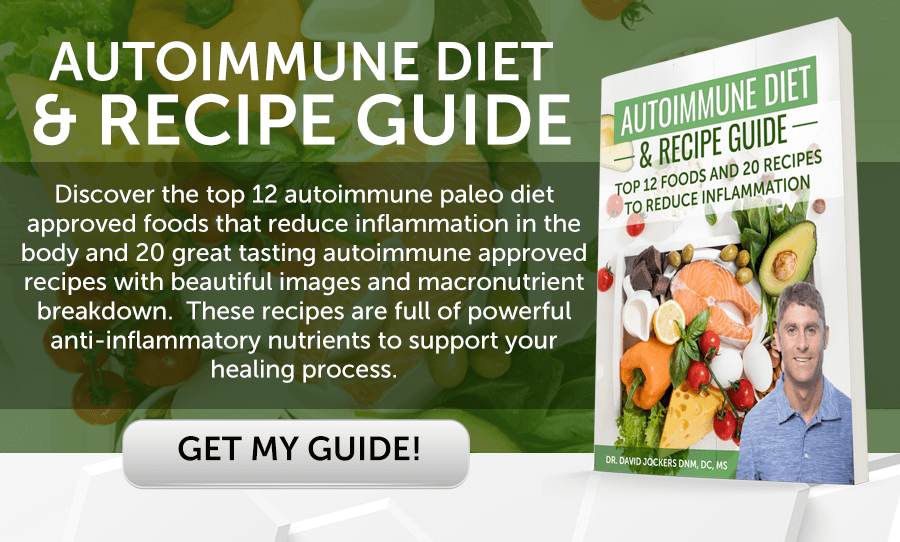 Dr Jockers Comments:
This AIP blueberry crumble recipe is a great tasting recipe that uses ingredients that are well tolerated by people with autoimmune and chronic inflammatory conditions. Your family will love the great flavor of this recipe.
The AIP or autoimmune paleo diet is a specific food elimination based nutrition plan that removes gluten, grains, processed sugar, dairy, eggs, corn, soy, nuts, seeds and nightshade vegetables. Many people with chronic inflammatory- and autoimmune diseases have seen great improvements using this very restrictive nutrition plan.
Unfortunately, it can be hard to find tasty recipes, especially dessert recipes that are AIP approved. This recipe uses cassava which is a root vegetable that is AIP approved as well as cinnamon and ginger which are great antioxidant-rich spices to support healthy blood sugar levels.
For individuals following an AIP diet, I recommend using a high quality, activated enzyme complex with most meals and especially with this blueberry crumble dish to help improve digestive health and avoid unwanted gut inflammation. Fully activated HoloZymes reduce occasional gut related complaints including gas, bloating, loose stools, undigested foods, tummy pain, and cramping.
Was this article helpful?