Coconut Gluten Free Blueberry Muffins
This gluten free blueberry muffins recipe is from my wife Angel, who loves to make food and home and body care recipes that support people's journey to optimal health. Check out my wife's website, instagram and facebook page where she shares stories and pics about our life. She also has a great YouTube channel you can check out as well. We know that you will LOVE this
We gave you the option to swap out traditional maple syrup to a keto version of maple syrup. You will really enjoy these gluten free blueberry muffins!  If you enjoy recipes like this, you may be interested in my advanced nutrition and recipe book the Keto Metabolic Breakthrough.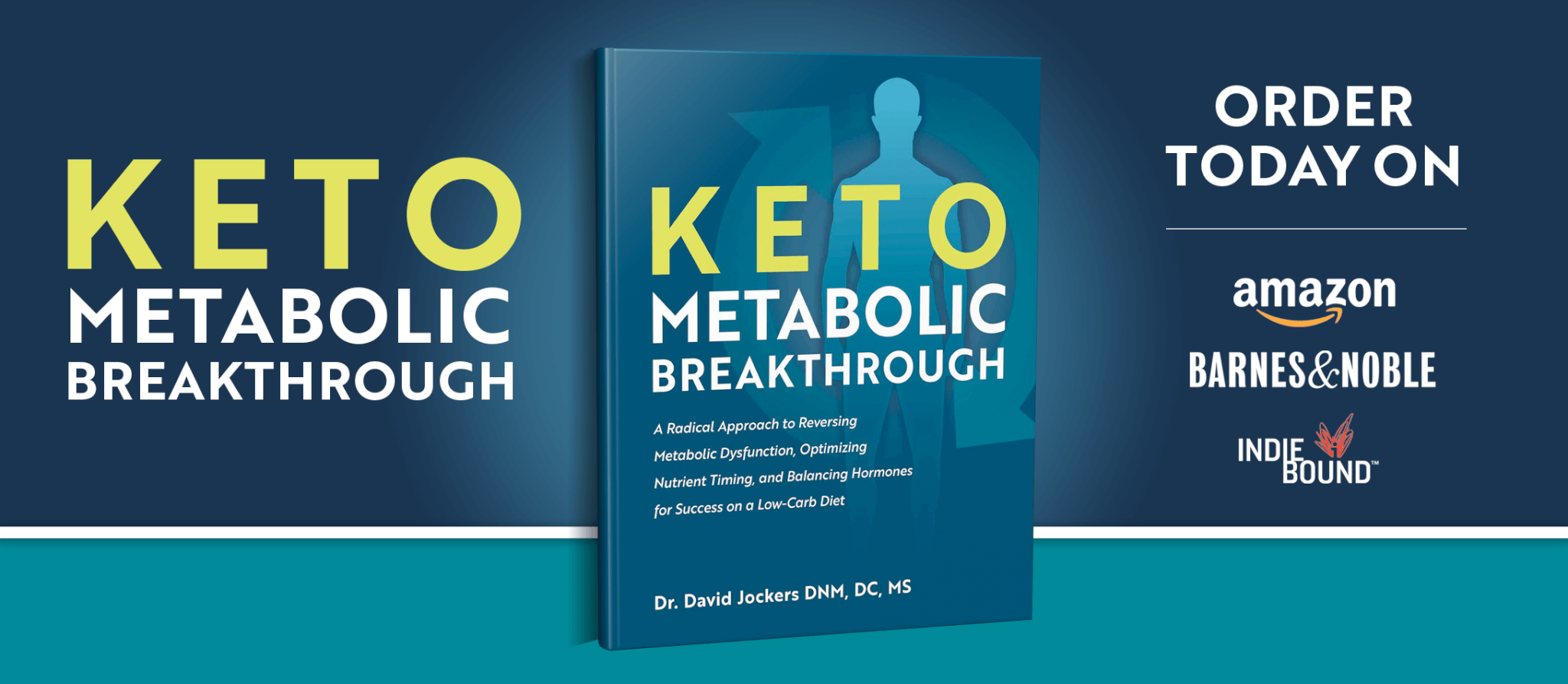 Print
Coconut Gluten Free Blueberry Muffins
Yield 6-12 Small to Medium Muffins
Ingredients:
This recipe should make about 6-12 small-medium sized muffins.
6 free range eggs
1/2 cup melted coconut oil
1/2 cup organic maple syrup or try this keto syrup
1 tbsp. vanilla extract
1/2 cup coconut flour
1 tsp. aluminum-free baking powder
1 cup organic blueberries
Instructions:
Step #1:  Whisk together eggs, melted coconut oil, maple syrup and vanilla.
Step #2:  Whisk in coconut flour.
Step #3:  Let it sit for 10 minutes (to thicken).
Step #4:  Add in blueberries and baking powder.
Step #5:  Spoon into greased muffin tin.
Step #6:  Bake at 350 for 20-25 minutes.  Let cool, serve and enjoy!
***Nutritional info does not include optional ingredients.***
***The nutrition info for this recipe is based on the linked ingredients above**
Courses Breakfast
Nutrition Facts
Serving Size 2 small muffins
Amount Per Serving

Calories 297

% Daily Value

Total Fat 25 g

38%

Total Carbohydrates 9 g

3%

Dietary Fiber 4 g

16%

Sugars 3 g

Protein 8 g

16%
* Percent Daily Values are based on a 2,000 calorie diet. Your daily values may be higher or lower depending on your calorie needs.
Dr Jockers Comments: 
I LOVE blueberry muffins!  When I gave up grains I thought I would never eat muffins again (as depressing as that sounds).  However, as I experienced the great health benefits of going grain-free I forgot about the incredible flavor and texture of muffins.  This is the best of both worlds – grain-free and easy on blood sugar levels while loaded with high quality nutrition and packed full of flavor!
Personally, I prefer to use stevia as my major sweetener but for an occasional treat grade B maple syrup is fantastic.  It is lower glycemic and contains a lot of B vitamins that help the body deal with glucose metabolism more effectively.  Blueberries are loaded with antioxidants and coconut and pasture raised eggs are full of healthy fats.
Another option, if you want to reduce blood sugar levels is to use monk fruit based maple syrup through Lakanto.  If you would like a special discount on the monk fruit that I use, you can find it through Lakanto here and put in the coupon code Jockers for 20% off of your purchase.  This discount sure beats buying these products at the health food store or on Amazon.  This company has many fantastic keto approved products so try them out!
Be sure to leave a comment and let us know how you like these!  Enjoy!
Inflammation Crushing Ebundle
The Inflammation Crushing Ebundle is designed to help you improve your brain, liver, immune system and discover the healing strategies, foods and recipes to burn fat, reduce inflammation and thrive in life!
As a doctor of natural medicine, I have spent the past 20 years studying the best healing strategies and worked with hundreds of coaching clients, helping them overcome chronic health conditions and optimize their overall health.
In our Inflammation Crushing Ebundle, I have put together my very best strategies to reduce inflammation and optimize your healing potential.  Take a look at what you will get inside these valuable guides below!

Was this article helpful?