Grain-Free BlueBerry Muffins
This blueberry muffins recipe is by my friend Kelcie Yeo. I believe you will really like these grain-free blueberry muffins!
If you enjoy recipes like this, you may be interested in my advanced nutrition and recipe book the Keto Metabolic Breakthrough.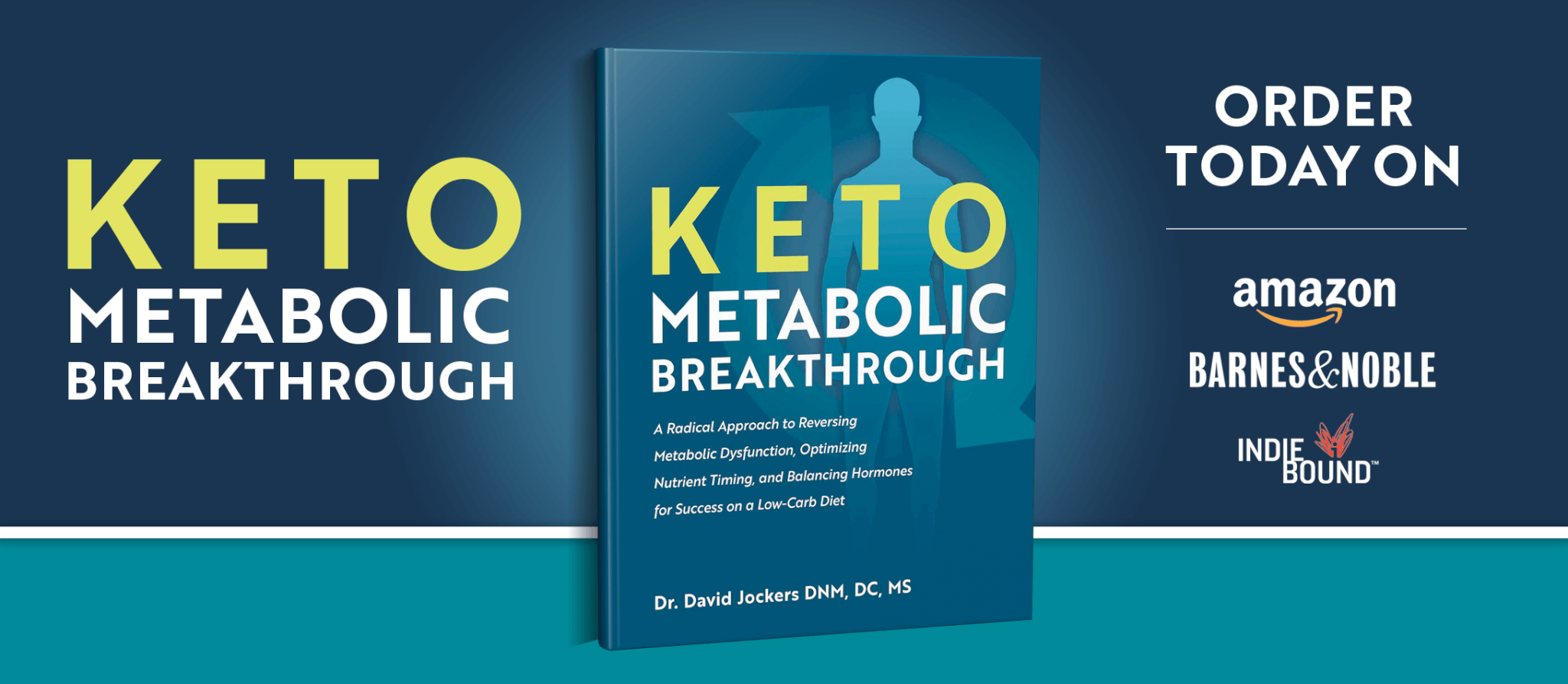 Print
Grain-Free BlueBerry Muffins
Yield 4-6 Muffins
Ingredients
3 organic eggs
1/2 cup melted coconut oil
1/4 cup filtered water
2 tbsp. keto maple syrup
15 drops vanilla cream stevia
1/2 tsp. pink salt
1/2 cup organic blueberries
1/2 cup coconut flour
3/4 tsp. aluminum-free baking powder
Servings: About 4-6 muffins
Directions
Step #1: Combine eggs, oil, coconut water, maple syrup, stevia and pink salt together.
Step #2: Add flour and baking powder and let it thicken for 5 minutes.
Step #3: Add blueberries and bake at 325 for 20-30 minutes.
***Nutritional info does not include optional ingredients.***
***The nutrition info for this recipe is based on the linked ingredients above**
Courses Breakfast
Nutrition Facts
Serving Size 1 muffin
Amount Per Serving

Calories 271

% Daily Value

Total Fat 23 g

35%

Total Carbohydrates 8 g

3%

Dietary Fiber 4 g

16%

Sugars 2 g

Protein 5 g

10%
* Percent Daily Values are based on a 2,000 calorie diet. Your daily values may be higher or lower depending on your calorie needs.
Dr Jockers Comments:
We all absolutely LOVE muffins! However, typical muffins are loaded with gluten, sugar and other inflammatory toxins. This is completely grain-free and loaded with brain-boosting superfood nutrition. Coconut oil is absolutely amazing for the brain and body. It helps us burn-fat and stabilizes blood sugar and hormone levels.
The original recipe called for maple syrup but we changed the sweeteners and included the keto maple syrup which is a combination of monk fruit and erythritol which are natural sweeteners that have no impact on your blood sugar.
Blueberries not only look and taste great but they are full of anthocyanin antioxidants that are both chemoprotective and they operate to boost blood flow to the brain. This is flavored with stevia which is an all natural sweetener that is 100 times sweeter than sugar and has no effect on blood sugar. You and the family will absolutely go crazy for these muffins!
Was this article helpful?