Grain-Free Bread:
This grain-free bread recipe is from my friend Megan Kelly. She has an incredible site Renewing All Things – Biblically Based Health, Nutrition and Lifestyle specializing in neurobiology, healing, and mental health.
If you enjoy recipes like this, you may be interested in my advanced nutrition and recipe book the Keto Metabolic Breakthrough.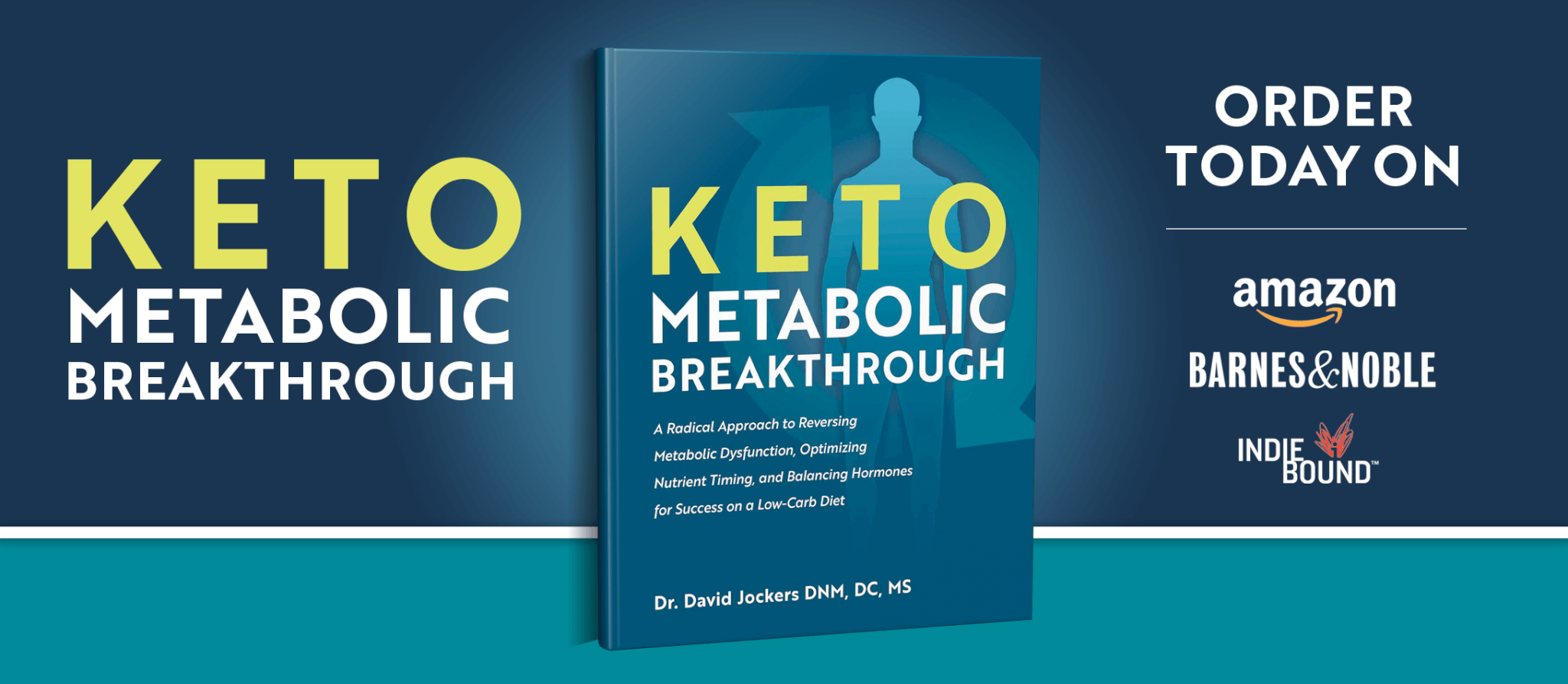 Print
Grain-Free Bread
Yield 4 Pieces/Slices
Ingredients:
2 Plantains
2 pasture-raised eggs
1 tbsp. of grass-fed butter or ghee
Instructions:
Step #1: Preheat oven to 350 degrees.
Step #2: Peel plantain.
Step #3: Place in blender or food processor.
Step #4: Add in eggs and butter and Blend until smooth and creamy.
Step #5: Grease pan and pour in mixture: I used a circle pan: but you can experiment with the size/shape you want depending on how thin/thick you want your bread.
Step #6: Bake bread for 15-18 minutes.
Notes
***The nutrition info for this recipe is based on the linked ingredients above**
Courses Side Dish
Nutrition Facts
Serving Size 1 Slice/Piece
Amount Per Serving

Calories 170

% Daily Value

Total Fat 5 g

8%

Total Carbohydrates 28 g

9%

Dietary Fiber 3 g

12%

Sugars 3 g

Protein 4 g

8%
* Percent Daily Values are based on a 2,000 calorie diet. Your daily values may be higher or lower depending on your calorie needs.
Dr Jockers Comments:
Bread is one of our greatest comfort foods but also one of the most inflammatory foods we can consume. This is because most of the bread on the market contain gluten and are very high carbohydrate. This recipe is loaded with healthy fats, clean proteins and great prebiotic fibers.
Consuming these will help your gut favor the kind of microbiota that improve overall health. Grass-fed butter is rich in butyrate and the fibrous prebiotic carbs in the plantains are great fuel for the healthy microbial species that produce butyrate in our gut.
Butyrate is the preferred fuel source for our large intestinal cells. This is especially important because it helps prevent and heal leaky gut syndrome. Intestinal permeability is considered by many the leading source of inflammation in the body. This is most likely the rationale by how butyrate helps reduce auto-immunity and prevent cancer cell development.
Many scientists are suggesting that inflammatory bowel disorders may be caused or aggravated by a deficiency of butyrate. Butyrate also is a great energy source for our skeletal muscle and our heart and has anti-inflammatory effects on the entire body.
Was this article helpful?