Green Ginger Lime Juice
I like to make green juices that use lots of greens, citrus and ginger.  This green ginger lime juice is one version but I could make a bunch of different types by swapping out lemons for limes and spinach or kale for the chard.  I got the chard on this one because it is in-season (January) was on sale at Whole Foods and looked amazing.  These were all signs that it was ripe with nutrients!
If you enjoy recipes like this, you may be interested in my advanced nutrition and recipe book the Keto Metabolic Breakthrough.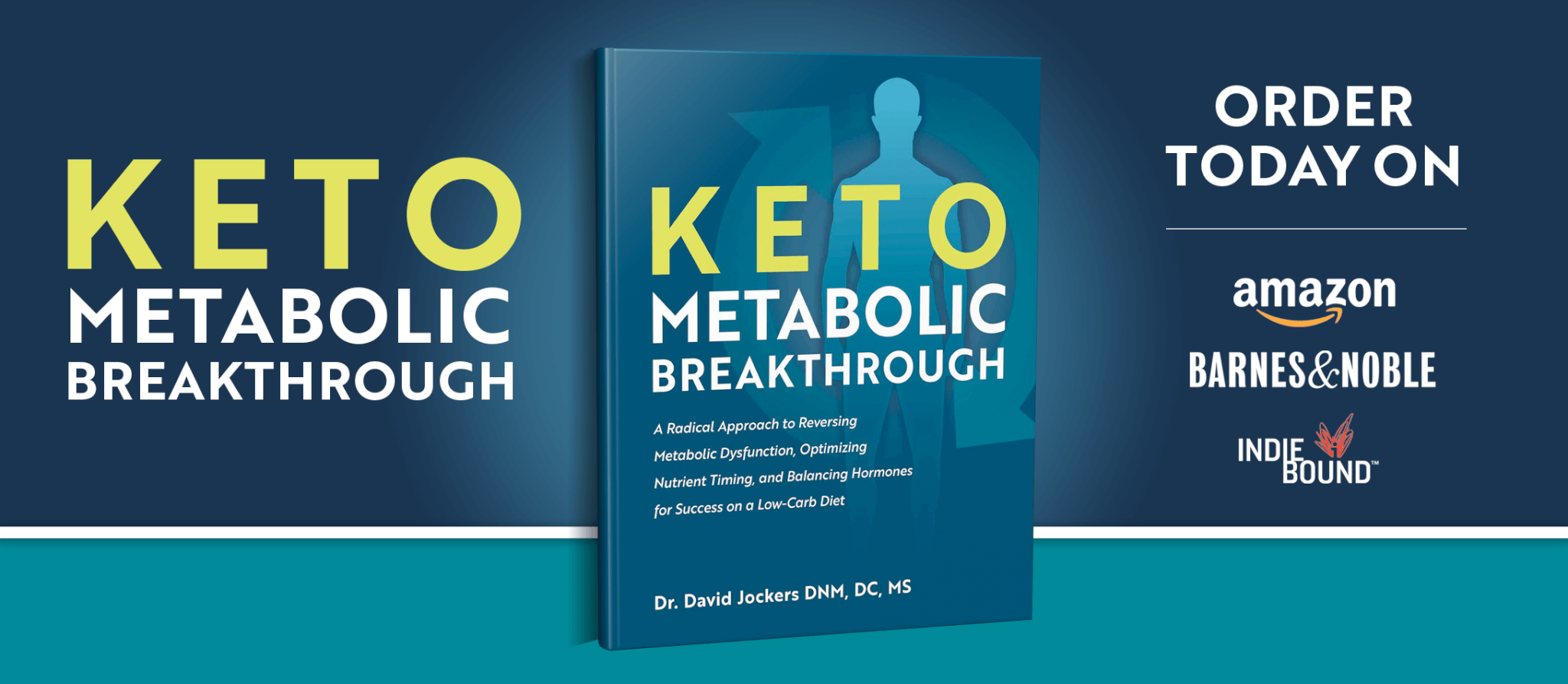 Print
Green Ginger Lime Juice
Yield 8 oz.
Ingredients:
6 stalks of chard (full green heads) ripped up into smaller pieces to fit into juicer
2 limes diced into fourths
1 organic granny smith apple
2 inches of ginger root
Instructions:  
Step #1:  Get all ingredients together and cut them into pieces that will fit well into the juicer or blender.
Step #2:  I typically put the greens in and then apple/lime/ginger and then more greens and then more lime.
Step #3:  Turn on juicer or blender until it is all juiced up.
Step #4:  If you blended it as opposed to juicing it, you may want to shave off some of the pulp, otherwise it is ready to drink up.
Courses Beverage
Nutrition Facts
Serving Size 8 oz
Amount Per Serving

Calories 138

% Daily Value

Total Carbohydrates 42 g

14%

Dietary Fiber 10 g

40%

Sugars 21 g
* Percent Daily Values are based on a 2,000 calorie diet. Your daily values may be higher or lower depending on your calorie needs.
Dr Jockers Comments:
I love to make green juices and do so quite regularly.  They are extremely rich in bioavailable nutrients that will have a powerful effect in your body.  The chlorophyll from the greens will cleanse your blood of impurities and provide the raw materials for new, healthy blood cells.
The vitamin C and potassium in the citrus protects your cells and kicks toxins out of the intracellular matrix.  The ginger helps improve the gut and the immune system.  Chard is the richest source of potassium among vegetables boasting an impressive 960 mg per cup.  This helps stabilize blood pressure and effectively detoxify the system.
It really doesn't taste that good…but you will notice explosive energy and mental clarity when you drink something like this regularly.  If you need it to taste better you can add less ginger, less lime and more apple.  I also enjoy using the juice pulp as a salad mix that I can add avocado or some meat too and eat.  I love the mix of greens and lime and it tastes the best with avocado or a good guacamole.
Was this article helpful?