Top 7 Drinks to Support Your Immune Resilience
Immune resilience is key for good health. Your immune system is your personal bodyguard that helps protect you from pathogens. If your immune resilience is low, you will be more vulnerable to foreign invaders and illness.
A strong immune system and immune resilience on the other hand can help to protect you from pathogens and support your health, and speed up your recovery. Warm drinks, such as bone broth, green tea, ginger tea, warm lemon water, echinacea tea, and turmeric tea can help support your immune resilience and protect your health.
In this article, you will learn about immune resilience. You will understand the benefits of warm drinks for your health. I will share my top 7 drinks to support your immune resilience this season.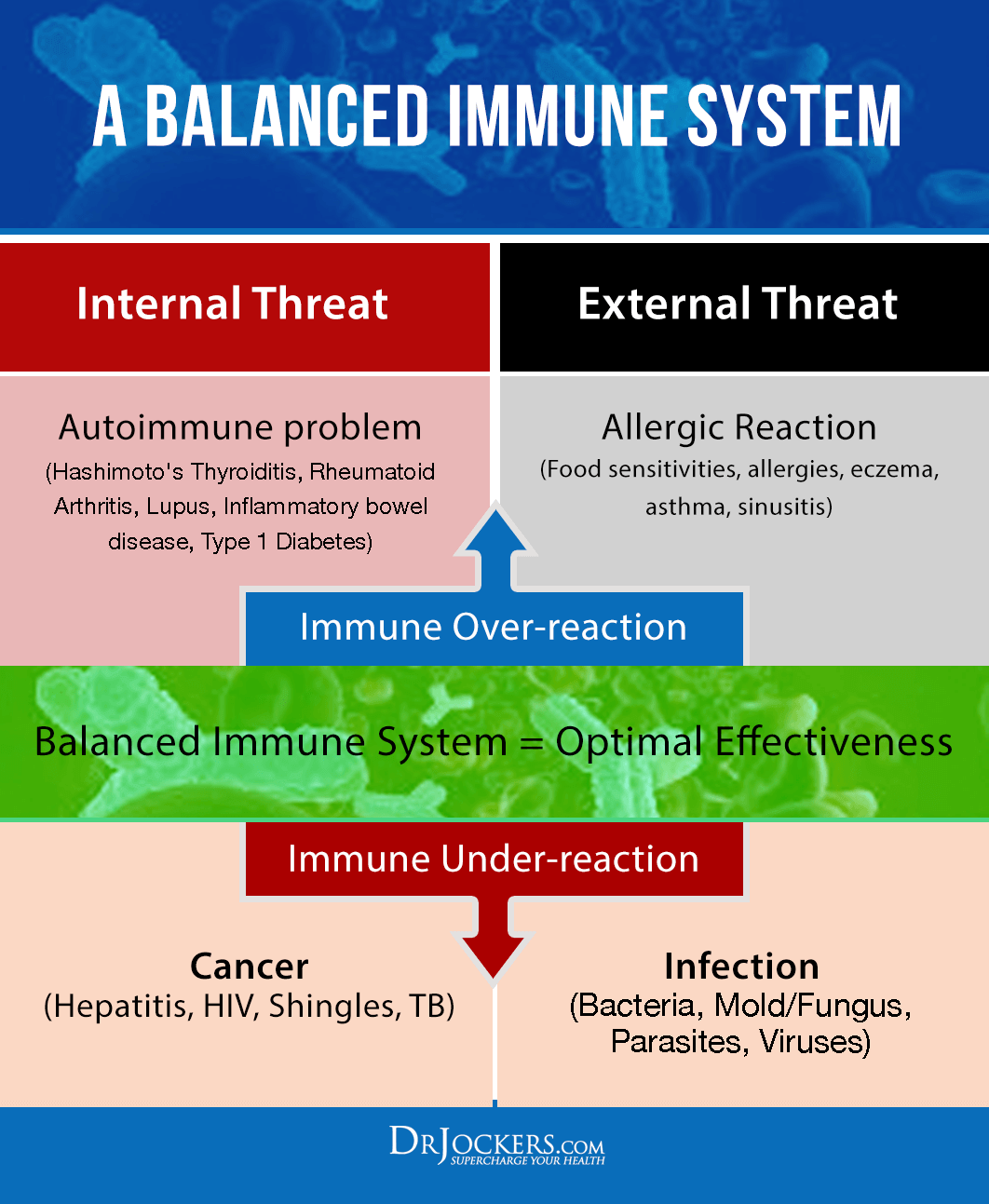 What Is Immune Resilience 
Your immune system is absolutely essential for your health. Your immune system protects your body from outside invaders from pathogens to toxins. It is a complex network of cells, tissues, organs, and proteins that work together. They are on a constant lookout for pathogens and ready to attack and protect you with the help of an immune response. 
If your immune system is weak or compromised, it's clearly more vulnerable to the attack of pathogens. If your immune system is unable to fend off harm, act quickly, or protect you effectively, you are more likely to get sick or will take longer to recover. Having a strong and resilient immune system, however, can fight pathogens more effectively and protect you from getting sick. If you do get sick, as we all do from time to time, immune resilience will help you to recover quicker.
The Benefits of Warm Drinks
When it's cold outside or you are feeling under the weather, warm drinks can be a God send. They are not only warming, soothing, and calming, but also offer a variety of health benefits.
According to a 2017 study published in Temperature (Austin), hot drinks can also help you stop shivering and stay warm in the cold (1). If you live in colder areas, warm drinks are a fantastic idea while, or after, you spend some time outside.
Chronic stress can reduce your immune resilience and make you more vulnerable to pathogens and illness. A 2014 study published in PLoS One has found that not drinking enough water can negatively impact your mood. Hydrating well with the help of hot drinks may help to reduce stress and low mood (2).
Top 7 Drinks to Support Immune Resilience
Warm drinks may also be handy if you are sick. Staying hydrated when you are under the weather is critical. Hot drinks may not only help your body to detoxify from pathogens in your system but may help with your symptoms as well. According to a 2008 study published in Rhinology, hot drinks can improve nasal airflow and help relieve congestion (3). They may be soothing for a sore throat or help coughs. 
If you are dealing with digestive symptoms, the good news is that according to a 2016 study published in Gastroenterology Nursing, warm drinks may even help bowel movements and digestion (4). Additionally, specific warm drinks may offer a variety of other benefits for immune resilience and other areas of your health.
There is a list of warm drinks that can support your health. Here are the top 7 warm drinks that I recommend to support immune resilience.
Bone Broth 
Bone broth is a highly nutritious liquid made from brewed bones and connective tissues. Bone broth may be made from cow, poultry, or even fish bones. It is full of minerals and other nutrients that offer a list of health benefits from digestive to joint health.
Bone broth also helps to support immune resilience. According to a 2000 study published in Chest, chicken soup and chicken broth may help to reduce inflammation and improve immune resilience (5). According to a 1999 study published in the Journal of Leukocyte Biology, the GAG heparan sulfate in bone broth can improve B and T cell function (6).
Additionally, all the minerals and nutrients in bone broth can support your immune health and reduce dehydration. You don't even have to stand in the kitchen to make your own. I recommend Kettle & Fire Bone Broth for optimal immune resilience.
Green Tea
Green tea originated in China, spread through East Asia, and is now popular around the world. It is a type of tea where the leaves and buds of the Camellia sinensis plant have not yet undergone withering and oxidation like oolong and black teas do. Green tea has a light tea color and calming aroma. Green tea may also help to keep the doctor away by boosting your body's immune resilience.
According to a 2018 animal study published in Vet World, green tea may have immunomodulatory effects (7). A 2018 review published in Molecules has also found that tea catechins may have positive effects on various infections and illnesses (8). Matcha green tea contains up to ten times as many antioxidants as other forms of green tea.
Green tea is a wonderful warming drink for immune resilience. I highly recommend my favorite, Pique Tea Fasting Matcha Green Tea and you can also try out the Ginger Green Tea.
Ginger Tea
Ginger or ginger root is a popular spice and widely used herbal remedy for a variety of ailments. One of the best ways to use ginger is by making ginger tea. According to a 2013 review published in the International Journal of Preventive Medicine, ginger tea offers anti-inflammatory and antioxidative health benefits (9).
According to a 2012 study published in the Asian Pacific Journal of Tropical Biomedicine, ginger may offer antibacterial benefits and help to inhibit various infections (10). According to a 2018 study published in Food Science and Nutrition, ginger tea may also help to improve digestive symptoms (11). Try out the great lemon ginger tea recipe in the image below.
While you can easily make your own ginger tea, I also recommend Pique Tea Ginger Digestion Tea for convenience and a delicious taste. You can also try the Ginger Green Tea here which combines the benefits of green tea with ginger tea.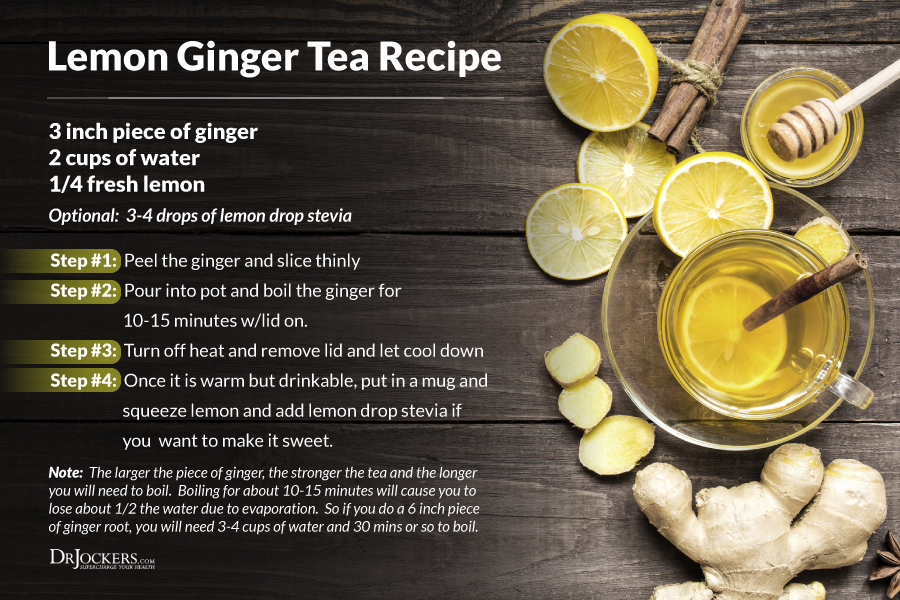 Warm Lemon Water
Warm lemon water may just be the most simple warm drink for immune resilience. It is hydrating, offers alkaline benefits to your body, and helps your digestive flow. Thanks to the help of lemon juice, warm lemon water is full of vitamin C.
This may not surprise you, but according to a 2013 systematic review published in the Cochrane Database of Systematic Reviews, vitamin C can help to reduce the incidence and reduce the length of infections and feeling sick (12). If you are under the weather, warm lemon water is a perfect yet simple choice. I also recommend starting your morning with a cup of warm lemon water for continuous immune resilience support.
Echinacea Tea 
Echinacea is a herbaceous flowering plant in the daisy family and a popular herbal remedy. Echinacea tea is a delicious warming drink with health benefits for immune resilience. A 2014 study published in National Product Communications, echinacea tea may support the immune system by reducing regulatory T cell number and function (13).
According to a 2007 meta-analysis published in Lancet Infectious Diseases, echinacea may help to reduce the risk of illness by 50 percent or more and may shorten the duration of it by one to one and a half days (14). If you want to build immune resilience or feel like you are coming down with something, echinacea tea is a great choice. I recommend and personally love Yogi Tea – Echinacea Immune Support.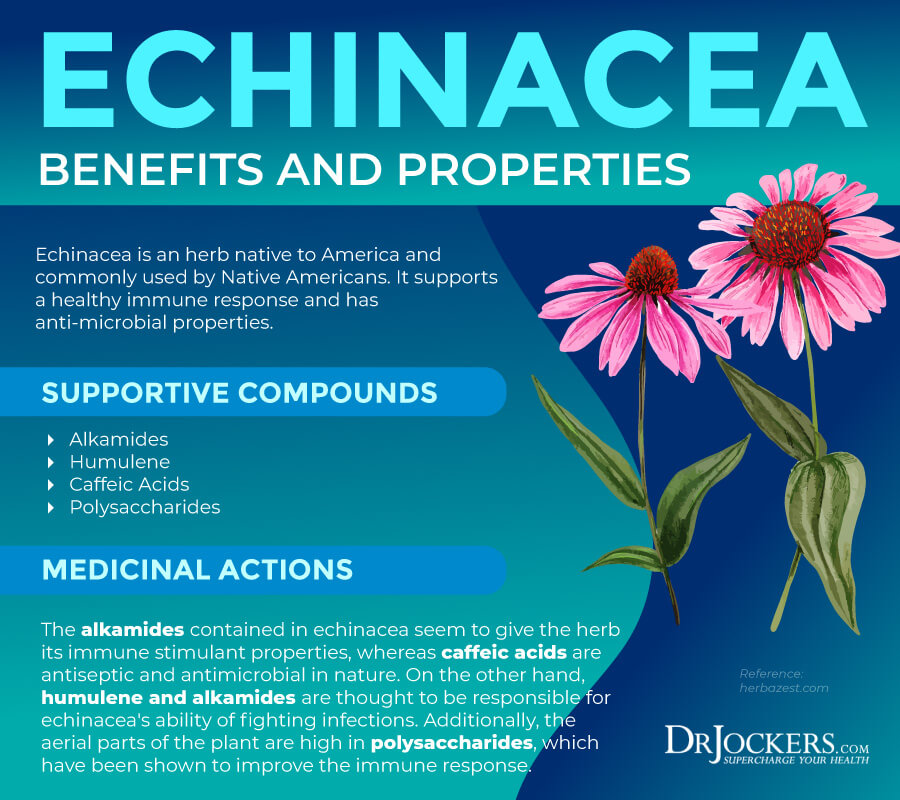 Turmeric Tea
Turmeric is an important part of Ayurvedic and Indian medicine and has been used as an herbal remedy, popular supplement, and delicious tea in the US as well for the past decade. Turmeric is one of the most well-studied spices out there. According to a 2007 study published in the Journal of Clinical Immunology, curcumin, the active ingredient in turmeric is beneficial for your immune system (15).
According to a 2018 study published in Advanced Biomedical Research, turmeric offers antimicrobial and anti-inflammatory benefits that can help support immune resilience (16). While you can easily make your own turmeric tea, I warmly recommend Electric Turmeric Tea for convenience and a delicious taste.
ImmunoStrong Berry Liquid 
One of my favorite support for immune resilience is ImmunoStrong Berry Liquid. It is a great tasting supplement for immune health that helps to defend your body against pathogens and strengthen your immune defenses against infections and illness. It's made with the help of elderberry, astragalus root, shiitake mushroom, maitake mushroom, wild cherry bark, and beta-glucan.
According to a 2004 study published in International Medical Research, elderberry may help to reduce respiratory symptoms of infections (17). A 2003 review published in Integrative Cancer Therapy has found that astragalus may support the immune system by increasing white blood cell production (18). 
According to a 2015 study published in the Journal of American College Nutrition, shiitake mushrooms may help to improve human immunity (19). According to a 2003 study published in the Journal of Medicinal Foods, maitake mushrooms can help to activate NK cells and support the immune system (20).
A 2006 study published in Oncology Reports has found that wild cherry bark offers anti-inflammatory benefits (21). According to a 2011 study published in Immune Network, beta-glucans have stimulatory effects on immune cells and have the ability to fight infections caused by various pathogens (22). Combining the benefits of these 6 herbs and superfoods, I recommend that you try ImmunoStrong Berry Liquid for immune resilience.
Final Thoughts
Immune resilience is key to your health. A strong immune system and immune resilience can help to protect your body from pathogens, support your health, and aid your recovery. Warm drinks can help support your immune resilience and protect your health. Try my top 7 drinks to support your immune resilience this season.
If you want to work with a functional health coach, I recommend this article with tips on how to find a great coach. Our website offers long-distance functional health coaching programs with our world-class team of health coaches. For further support with your health and other goals, just reach out—our fantastic coaches are here to support your journey.
Sources in This Article Include:
1. Morris NB, Jay O. Staying warm in the cold with a hot drink: The role of visceral thermoreceptors. Temperature (Austin). 2017 Mar 2;4(2):123-125. doi: 10.1080/23328940.2017.1299667. PMID:
28680927
2. Pross N, Demazières A, Girard N, Barnouin R, Metzger D, Klein A, Perrier E, Guelinckx I. Effects of changes in water intake on mood of high and low drinkers. PLoS One. 2014 Apr 11;9(4):e94754. doi: 10.1371/journal.pone.0094754. PMID:
24728141
3. Sanu A, Eccles R. The effects of a hot drink on nasal airflow and symptoms of common cold and flu. Rhinology. 2008 Dec;46(4):271-5. PMID:
19145994
4. Çalişkan N, Bulut H, Konan A. The Effect of Warm Water Intake on Bowel Movements in the Early Postoperative Stage of Patients Having Undergone Laparoscopic Cholecystectomy: A Randomized Controlled Trial. Gastroenterol Nurs. 2016 Sep-Oct;39(5):340-7. doi: 10.1097/SGA.0000000000000181. PMID:
27684632
5. Rennard BO, Ertl RF, Gossman GL, Robbins RA, Rennard SI. Chicken soup inhibits neutrophil chemotaxis in vitro. Chest. 2000 Oct;118(4):1150-7. doi: 10.1378/chest.118.4.1150. PMID:
11035691
6. Wrenshall LE. Modulation of macrophage and B cell function by glycosaminoglycans. Journal of Leukocyte Biology 1999.
Link Here
7. Rahayu RP, Prasetyo RA, Purwanto DA, Kresnoadi U, Iskandar RPD, Rubianto M. The immunomodulatory effect of green tea (Camellia sinensis) leaves extract on immunocompromised Wistar rats infected by Candida albicans. Vet World. 2018 Jun;11(6):765-770. doi: 10.14202/vetworld.2018.765-770. Epub 2018 Jun 7. PMID:
30034167
8. Furushima D, Ide K, Yamada H. Effect of Tea Catechins on Influenza Infection and the Common Cold with a Focus on Epidemiological/Clinical Studies. Molecules. 2018 Jul 20;23(7):1795. doi: 10.3390/molecules23071795. PMID:
30037024
9. Mashhadi NS, Ghiasvand R, Askari G, Hariri M, Darvishi L, Mofid MR. Anti-oxidative and anti-inflammatory effects of ginger in health and physical activity: review of current evidence. Int J Prev Med. 2013 Apr;4(Suppl 1):S36-42. PMID:
23717767
10. Karuppiah P, Rajaram S. Antibacterial effect of Allium sativum cloves and Zingiber officinale rhizomes against multiple-drug resistant clinical pathogens. Asian Pac J Trop Biomed. 2012 Aug;2(8):597-601. doi: 10.1016/S2221-1691(12)60104-X. PMID:
23569978
11. Nikkhah Bodagh M, Maleki I, Hekmatdoost A. Ginger in gastrointestinal disorders: A systematic review of clinical trials. Food Sci Nutr. 2018 Nov 5;7(1):96-108. doi: 10.1002/fsn3.807. PMID:
30680163
12. Hemilä H, Chalker E. Vitamin C for preventing and treating the common cold. Cochrane Database of Systematic Reviews 2013, Issue 1.
Link Here
13. Kim HR, Oh SK, Lim W, Lee HK, Moon BI, Seoh JY. Immune enhancing effects of Echinacea purpurea root extract by reducing regulatory T cell number and function. Nat Prod Commun. 2014 Apr;9(4):511-4. PMID:
24868871
14. Shah SA, Sander S, White CM, Rinaldi M, Coleman CI. Evaluation of echinacea for the prevention and treatment of the common cold: a meta-analysis. Lancet Infect Dis. 2007 Jul;7(7):473-80. doi: 10.1016/S1473-3099(07)70160-3. Erratum in: Lancet Infect Dis. 2007 Sep;7(9):580. PMID:
17597571
15. Jagetia GC, Aggarwal BB. "Spicing up" of the immune system by curcumin. J Clin Immunol. 2007 Jan;27(1):19-35. doi: 10.1007/s10875-006-9066-7. Epub 2007 Jan 9. PMID:
17211725
16. Rahmani AH, Alsahli MA, Aly SM, Khan MA, Aldebasi YH. Role of Curcumin in Disease Prevention and Treatment. Adv Biomed Res. 2018 Feb 28;7:38. doi: 10.4103/abr.abr_147_16. PMID:
29629341
17. Zakay-Rones Z, Thom E, Wollan T, Wadstein J. Randomized study of the efficacy and safety of oral elderberry extract in the treatment of influenza A and B virus infections. J Int Med Res. 2004 Mar-Apr;32(2):132-40. doi: 10.1177/147323000403200205. PMID:
15080016
18. Block KI, Mead MN. Immune system effects of echinacea, ginseng, and astragalus: a review. Integr Cancer Ther. 2003 Sep;2(3):247-67. doi: 10.1177/1534735403256419. PMID:
15035888
19. Dai X, Stanilka JM, Rowe CA, et al. Consuming Lentinula edodes (Shiitake) Mushrooms Daily Improves Human Immunity: A Randomized Dietary Intervention in Healthy Young Adults. J Am Coll Nutr. 2015;34(6):478-487.
Link Here
20. Kodama N, Komuta K, Nanba H. Effect of Maitake (Grifola frondosa) D-Fraction on the activation of NK cells in cancer patients. J Med Food. 2003;6(4):371-377.
Link Here
21. Yamaguchi K, Liggett JL, Kim NC, Baek SJ. Anti-proliferative effect of horehound leaf and wild cherry bark extracts on human colorectal cancer cells. Oncol Rep. 2006 Jan;15(1):275-81. PMID: 16328068; PMCID: PMC2440569.
22. Kim HS, Hong JT, Kim Y, Han SB. Stimulatory Effect of β-glucans on Immune Cells. Immune Netw. 2011 Aug;11(4):191-5. doi: 10.4110/in.2011.11.4.191. Epub 2011 Aug 31. PMID:
22039366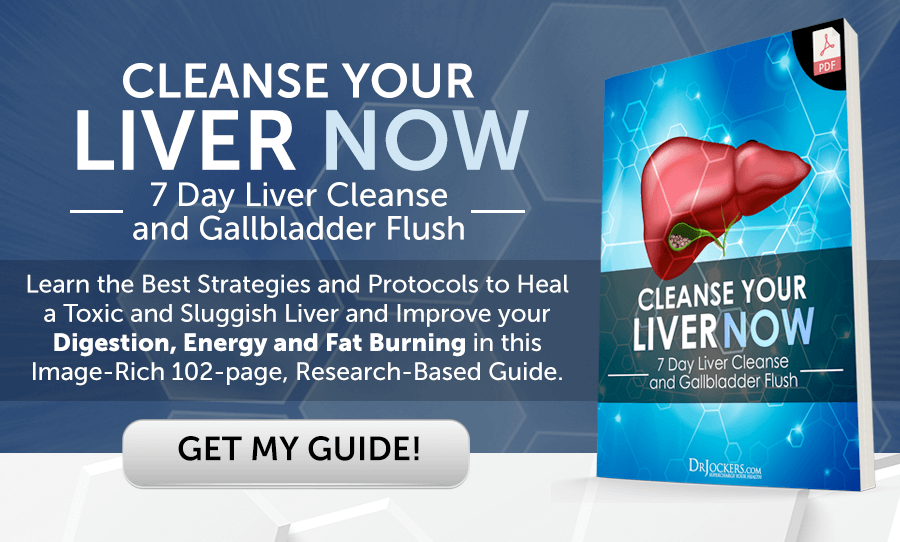 Was this article helpful?