Keto Chocolate Chip Cookies
This recipe is from my wife Angel, who loves to make food and home and body care recipes that support people's journey to optimal health. Check out my wife's website, instagram and facebook page where she shares stories and pics about our life. She also has a great YouTube channel you can check out as well. We know that you will LOVE these keto chocolate chip cookies!
If you enjoy recipes like this, you may be interested in my advanced nutrition and recipe book the Keto Metabolic Breakthrough.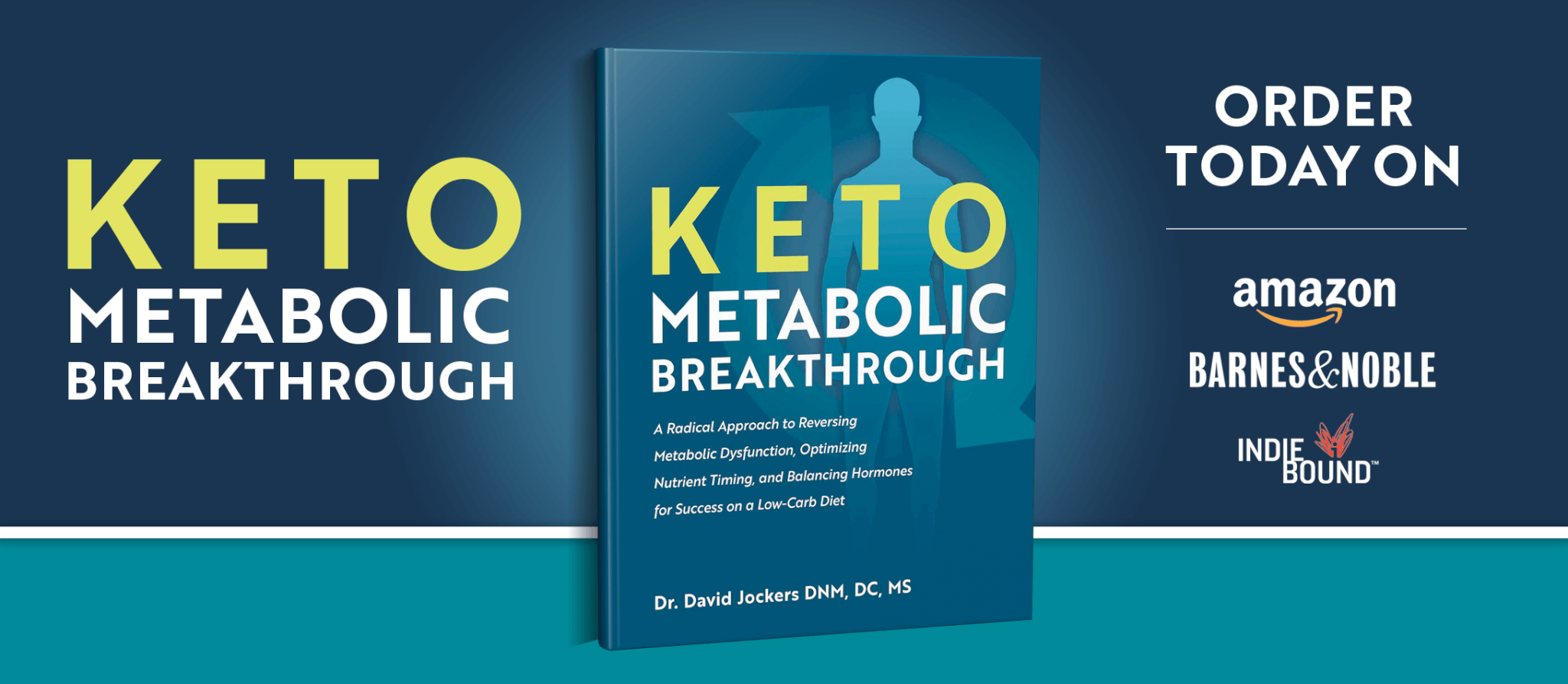 Print
Keto Chocolate Chip Cookies
Yield 21 Cookies
Ingredients:
(You will need a piece of parchment paper to go on your cookie sheet.)
Instructions:
Step #1:  Preheat the oven to 350°F. Line a baking sheet with parchment paper.
Step #2:  Place all the ingredients except the chocolate chips and walnuts in a mixing bowl. Using an electric mixer, mix into a smooth dough.
Step #3:  Add the chocolate chips and walnuts to the dough, and mix with a spoon.
Step #4:  Place 1 heaping tablespoon of dough on the prepared baking sheet. Repeat, spacing the cookies about ½ inch apart, until all the dough has been used. You should get about 21 cookies. Using your hands, flatten each cookie into a round shape.
Step #5:  Bake for 10 minutes. To check for doneness, gently insert a fork or toothpick into one cookie; if it comes out clean, they are ready. If not, return to the oven for 1 to 2 minutes. Remove from the oven and set aside to cool on the baking sheet for 20 minutes.
Step #6:  Using a spatula, transfer the cookies to a cooling rack. The cookies will harden and become less crumbly as they cool.
Step #7:  Serve or store in the refrigerator for up to a week or in the freezer for up to 3 months.
Notes
***The nutrition info for this recipe is based on the linked ingredients above** 
Courses Dessert or Snack
Nutrition Facts
Serving Size 1 cookie
Amount Per Serving

Calories 95

% Daily Value

Total Fat 8 g

12%

Total Carbohydrates 4 g

1%

Dietary Fiber 2 g

8%

Protein 3 g

6%
* Percent Daily Values are based on a 2,000 calorie diet. Your daily values may be higher or lower depending on your calorie needs.
Dr Jockers Comments
Chocolate chip cookies were always one of my wife's and my favorite foods growing up. This recipe makes THE BEST low-carb, keto chocolate chip cookies on the planet! Angel experimented for a while until she perfected the flavor and texture. Even better, this recipe helps balance your blood sugar, reduce inflammation, and burn fat for fuel more effectively!
We used healthy fat sources from almond butter and walnuts. Our favorite ketogenic sweeteners are stevia and monk fruit, which have no impact on our blood sugar but provide a great flavor. Sweet Leaf liquid stevia is what we use most often in our home. Where it says "squeezes" in the instructions it means a full dropper squeeze. If you want these cookies less sweet, you can use less stevia.
If you are trying to avoid sweet flavors then you really don't even need a sweetener, as the texture of these cookies alone is absolutely incredible. Plus, the healthy fats will help you feel satiated quickly! Let us know your experience with this recipe in the comments below.
Inflammation Crushing Ebundle
The Inflammation Crushing Ebundle is designed to help you improve your brain, liver, immune system and discover the healing strategies, foods and recipes to burn fat, reduce inflammation and thrive in life!
As a doctor of natural medicine, I have spent the past 20 years studying the best healing strategies and worked with hundreds of coaching clients, helping them overcome chronic health conditions and optimize their overall health.
In our Inflammation Crushing Ebundle, I have put together my very best strategies to reduce inflammation and optimize your healing potential.  Take a look at what you will get inside these valuable guides below!

Was this article helpful?