Lemon Mint Berry Flavored Water:
This lemon mint berry flavored water recipe is super refreshing and enjoyable. It is a great recipe you can enjoy during an intermittent or extended fast or as a refreshing drink on a hot day!
If you enjoy recipes like this, you may be interested in my advanced nutrition and recipe book the Keto Metabolic Breakthrough.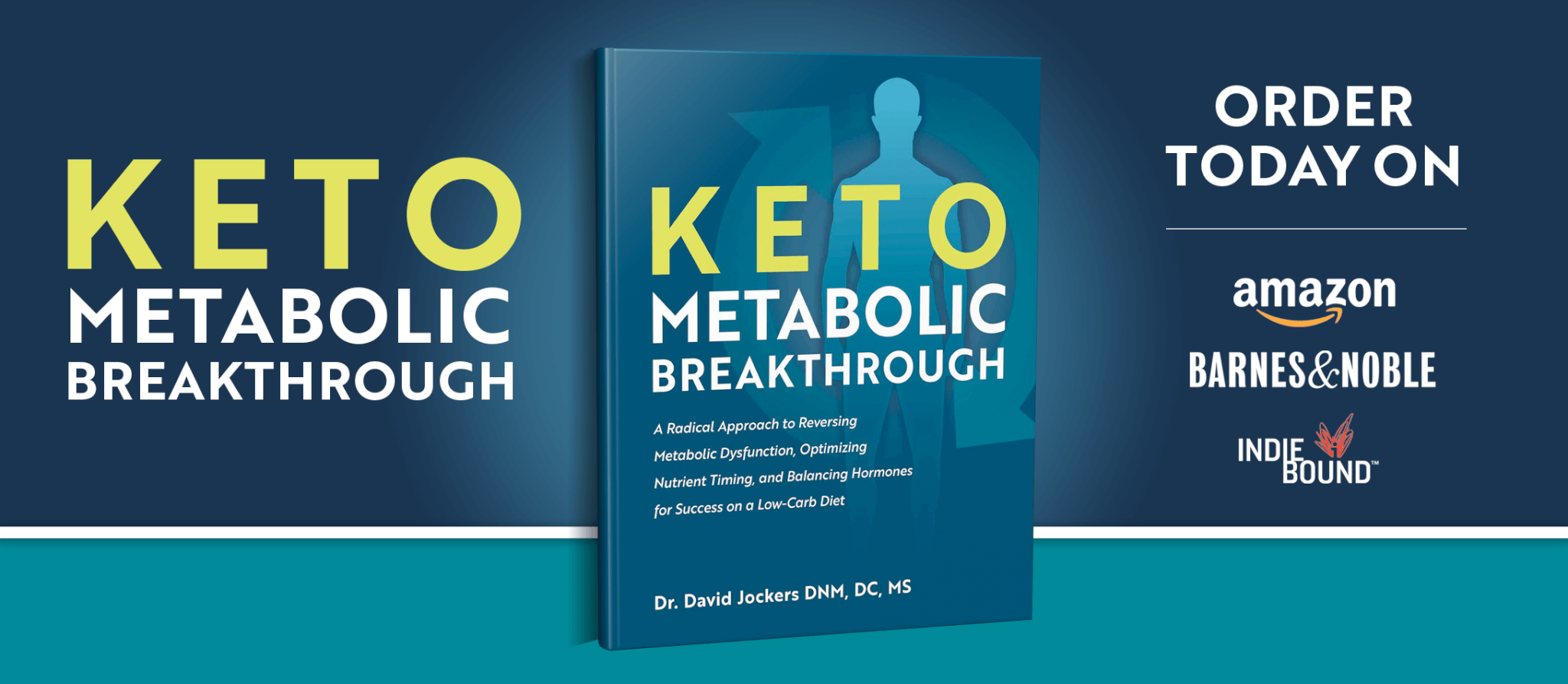 Print
Lemon Mint Berry Flavored Water
Yield 1-2 Servings
Ingredients:
Fresh juice from 1 organic lemon (or 1/8 cup of organic lemon juice)
Organic mint leaves
12 drops of berry stevia (or flavor of your choice)
8 oz. of purified water
Instructions:
Step #1: Assemble the ingredients
Step #2: To the purified water add the lemon juice and flavored stevia. Stir and drink at your pleasure!
Step #3: Garnish with mint leaves. Can be served chilled, on ice, or at room temperature.
Notes
***The nutrition info for this recipe is based on the linked ingredients above**
Courses Beverage
Nutrition Facts
Serving Size 1/2 cup
Amount Per Serving

Calories 9

% Daily Value

Total Carbohydrates 2 g

1%

Dietary Fiber 1 g

4%
* Percent Daily Values are based on a 2,000 calorie diet. Your daily values may be higher or lower depending on your calorie needs.
Dr Jockers Comments:
This is a super refreshing, anti-oxidant rich drink that will boost your energy and supercharge your cells! Most people are living in a state of chronic dehydration and they turn to food and sugary drinks rather than pure water. This creates the environment for chronic disease to build in your body.
Proper hydration naturally boosts energy, detoxifies the body and supports greater mental and physical performance. This drink makes water more appealing by adding in natural sweetening agents and powerful citrus components with incredible health benefits.
In particular, fresh citrus (lemons/limes) provides a mega-dose of vitamin C and vitamin P (citrus bioflavonoids) that enhance blood flow into deep regions of the body, preventing oxidative stress and escorting toxic debris out of your system.
Let us know how you liked this in the comments box below.
Was this article helpful?