SuperCharged Cilantro Sauce:
This cilantro sauce recipe is by my friend Kelcie Yeo. This is a really tasty sauce you can use with meats and other savory dishes.
If you enjoy recipes like this, you may be interested in my advanced nutrition and recipe book the Keto Metabolic Breakthrough.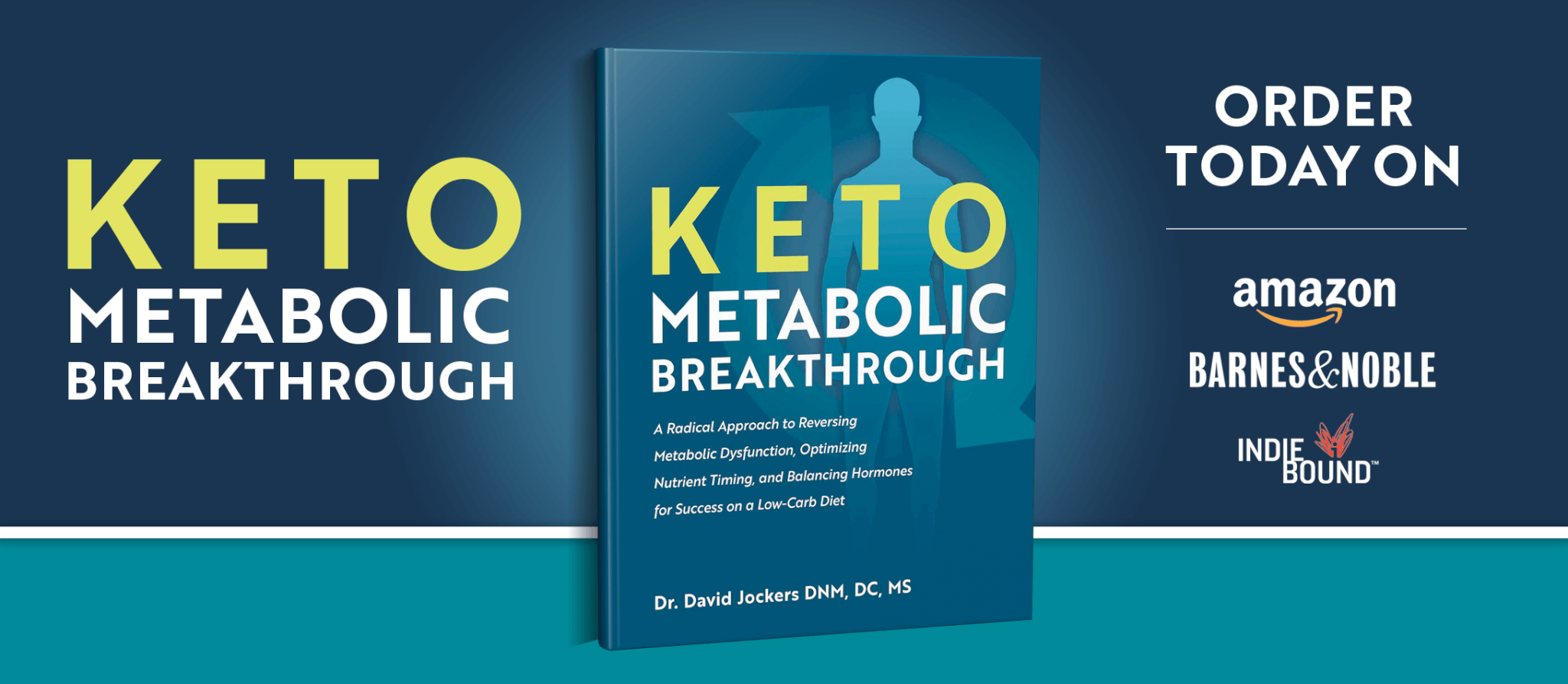 Print
Supercharged Cilantro Sauce
Yield 3 Cups
Ingredients:
2 big bunches of organic cilantro
1 cup of fresh sage or 1 tsp dried sage
1/2 cup of fresh basil or 1/2 tsp of dried basil
1/2 cup of fresh oregano or 1/2 tsp of dried oregano
1/4 cup organic yellow mustard
2 cups organic Apple Cider vinegar
1 peeled lemon (you might want to try to de-seed it too)
Directions:
Step #1: Gather ingredients
Step #2: Blend in a blender.
Step #3: Pour into a bowl and serve with veggies, on salads or with meats!
Notes
***The nutrition info for this recipe is based on the linked ingredients above**
Courses Side Dish
Nutrition Facts
Serving Size 2 tbsp
Amount Per Serving

Calories 10

% Daily Value

Total Carbohydrates 2 g

1%

Dietary Fiber 1 g

4%
* Percent Daily Values are based on a 2,000 calorie diet. Your daily values may be higher or lower depending on your calorie needs.
Dr Jockers Comments:
This is an amazing dish that works great as a sauce on a number of different dishes and tastes amazing. It is also a superfood synergy that has amazing digestive enhancing and detoxification benefits. Cilantro is a natural heavy metal chelator that grabs up mercury, lead and aluminum and helps pull them out of the body.
This is also loaded with aromatic Italian herbs like sage, basil and oregano that are extraordinarily rich in antioxidants. The lemon bring tons of vitamin C and citrus bioflavonoids that enhance circulation throughout the body that helps eliminate wastes.
The apple cider vinegar has a powerful effect at enhancing gut function and destroying parasites. This sauce will BOOST your health as well as anything you could put in your body!

I love using this with meat dishes and especially BBQ as the antioxidants help to blunt any sort of heterocyclic amines that may have been produced from the BBQ process. In addition, the flavor and moisture are so good on these sort of dried out cooked meat dishes. Of course, you can also use it as a dip for veggies or a salad dressing. Try it out and let us know how you enjoyed it!
Was this article helpful?