Keto Thai Ginger Chicken Noodles
Keto Thai ginger chicken noodles is a recipe from my wife Angel, who loves to make food and home and body care recipes that support people's journey to optimal health.  Check out my wife's website, instagram and facebook page where she shares stories and pics about our life.  We know that you will LOVE this ginger chicken noodles recipe!
If you enjoy recipes like this, you may be interested in my advanced nutrition and recipe book the Keto Metabolic Breakthrough.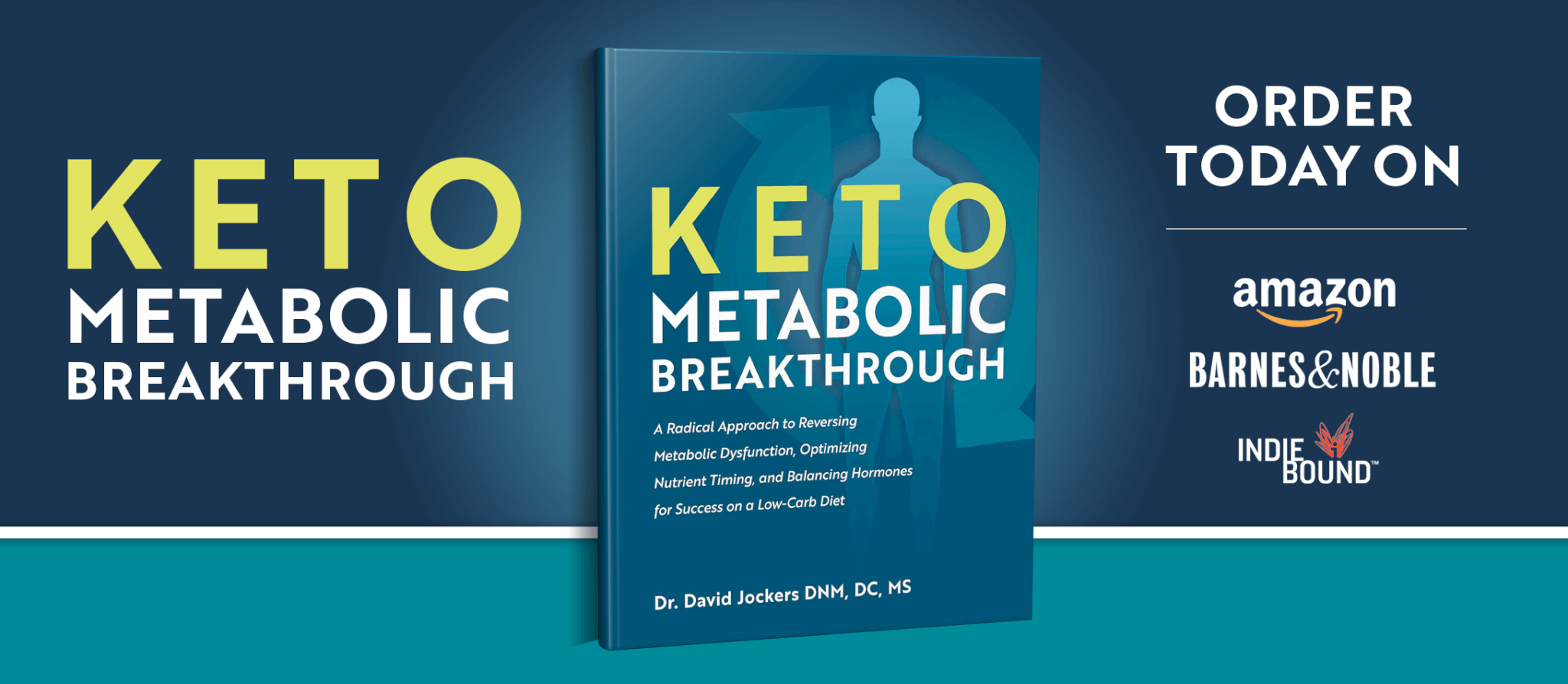 Print
Keto Thai Ginger Chicken Noodles
Yield 8 Cups
Ingredients:
3/4 cup almond butter                       
1/4 cup coconut aminos
1/4 cup lime juice
1/4 cup water
2 medium garlic cloves, minced         
2 tablespoons minced ginger
1/4 cup olive oil                                     
1 tablespoon coconut vinegar
1 squirt liquid stevia 
Other Ingredients: 
3 cans of Palmini noodles
3 boneless chicken breast
2 tablespoons coconut oil
1/2 teaspoon sea salt
1 pound bok choy, 1-inch slices 
Instructions:
Step #1:  In a medium bowl, whisk all sauce ingredients together until it's smooth.
Step #2:  Follow cooking instructions for Palmini noodles (located on the back of the can.)
Step #3:  Meanwhile, in a large saucepan over medium-high heat, melt coconut oil. Add chicken and sea salt; sauté until lightly browned and cooked through. Add bok choy and sauté about four more minutes, until it's softened.
Step #4:  Serve chicken and bok choy over the Palmini noodles. Drizzle the sauce on top and mix well.
***The nutrition info for this recipe is based on the linked ingredients above** 
Courses Main Course
Cuisine Thai
Nutrition Facts
Serving Size 1 cup
Amount Per Serving

Calories 300

% Daily Value

Total Fat 23 g

35%

Total Carbohydrates 11 g

4%

Dietary Fiber 4 g

16%

Sugars 4 g

Protein 16 g

32%
* Percent Daily Values are based on a 2,000 calorie diet. Your daily values may be higher or lower depending on your calorie needs.
Dr Jockers Comments
If you are looking for a low-carb, keto, fat burning Thai ginger pasta recipe than this your match!  The Palmini noodles taste great, are easy to prepare and are very low in carbs.  The Thai ginger, garlic and almond butter sauce tastes fantastic and provides healthy fats and anti-oxidant compounds.
Thai food is one of my favorite cuisine's as I really enjoy the ginger and citrus flavors involved.  This recipe is loaded with healthy fats from the coconut oil and almond butter and it has lots of anti-oxidants from the ginger, lime juice, garlic and bok choy.
The chicken provides healthy proteins and the coconut vinegar provides a great flavor and the organic acids in the vinegar help to break down the food components of the meal, which makes it easier on your digestive tract.  Ginger and garlic are also great for promoting optimal digestive juice (stomach acid, bile and pancreatic enzymes) production, so this recipe supports your bodies ability to digest and absorb the nutrients most effectively.
Try this out and let us know how you enjoyed it in the comments section below.  If you liked this recipe and want more help on your fat burning journey, check out my full Keto Program here
Was this article helpful?