What Is the Best Vegetable Juicer?
Preparing fresh juice at home can feed your body essential nutrients to help you live a healthier lifestyle. In order to make it you will need a very good vegetable juicer. Supplementing your diet with fresh juice is an excellent strategy to alkalize your body and prevent lowered immunity, disease and cancer.
Are you prepared to start a juicing regimen to improve your health and vitality but don't know where to start? The market is inundated with a variety of vegetable juicers but which juicer is best for you?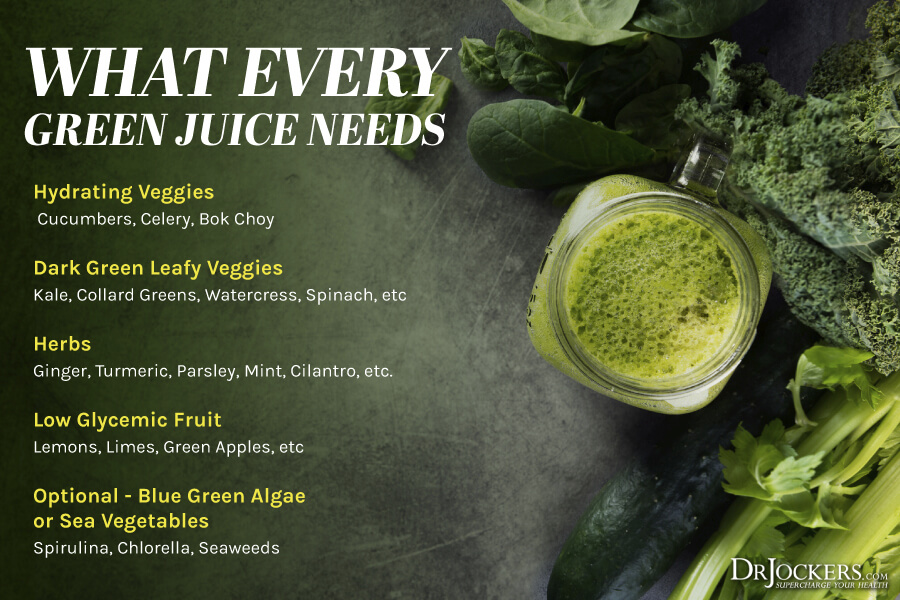 Understand Your Juicing Needs
There are a few things you first have to consider before purchasing a vegetable juicer. Your answers to the following questions might persuade you from purchasing one juicer over another:
How much juice do you wish to create in one batch? Enough juice for your morning breakfast or for the entire family's breakfast?
Will you be juicing ingredients for immediate consumption or in advance for a few days' supply?
What amount of preparation time do you intend to devote to your juicing regimen?
Is ease of assembly or cleaning an important factor in your juicing buying needs?
What type of product warranty are you seeking?
Will you be juicing difficult ingredients such as wheatgrass or leafy greens?
Are you interested in buying a juicer with varying capabilities aside from juicing?
What is your budget?
Blenders versus Juice Extractors
Depending on how you answered the previous questions, your next step before investing money into a vegetable juicer is to first understand the advantages and disadvantages to buying either a blender or vegetable juicer.
With so many misleading advertisements and false claims surrounding the debate, don't allow yourself to be susceptible to false advertisements. Choose one side or choose both. Both blending and juice extractors promote amazing health benefits.
Why Choose a Blender?
Researchers who compared the techniques of blending versus juice extraction learned that blended beverages contained a significantly higher antioxidant capacity (1).
This was evident by high concentrations of phytochemicals which promote health benefits and are known nutraceuticals which promote health.
Benefits of Eating the Peel
Blending techniques allows the entire food source to be mixed into the juice including the flesh and peel of the food. Although there is variability in both fruits and vegetables, the peel often contains specific nutrients in greater concentration than is contained in the juice. They variety of color contained in fruits and vegetables is packed full of the following nutrients:
Phytochemicals: Phytochemicals are biologically active compounds that also give plants their colors. Some examples of phytochemicals that protect the human body from disease and cancer include flavonoids, anthocyanins, and carotenoids which are commonly known to give fruits and vegetables their yellow and orange color evidence in sweet potatoes and carrots. (2)
Antioxidants: The variety of vitamin and mineral content of different plants have amazing antioxidant potential. Some of these key nutrients are vitamin B, vitamin A, and selenium for example. Coupled with the antioxidant potential of phytochemicals, eating the peel of fruits can put up a strong defense system against free radicals. Free radicals seek to destroy the cellular processes of the body which can lead to severe health problems such as cancer.
Fiber: Furthermore, the skin contains a valuable source of prebiotic fiber that not only promotes healthy digestion but can satiate your appetite for longer periods of time and reduces the spike in blood sugar that can occur following the consumption of filtered juice (3).
Why Choose a Juice Extractor?
Before you are so easily persuaded to purchase a blender to fulfill your juicing needs, next consider why you may choose a juice extractor.
A High Nutritional Yield: A study performed by the National Measurement Institute with the Australian Government suggests that a juice extractor may retain more potassium, vitamin C and vitamin A than a blender.
Despite the fact that the fruit or vegetable pulp and peel are separated from the juice, a report of the study found that the blended juice actually contained up to 63% fewer vitamins and minerals than its juice extractor opponent. (4)
Limited Heat Transfer: Although the debate continues, one reason as to why the juice extractor may yield a higher nutritional value compared to a blender is because of its lack of heat generated during the juice production process. The Breville Juice Fountain Max, which was used in the previous study, transfers limited heat to the ingredients and offers greater nutritional protection (5).
The high rotation speeds of blenders may generate enough heat to trigger the degradation of the nutritional components including enzymes (6, 7). Enzymes assist in cellular processes and are very sensitive to changes in temperatures.
Limiting Oxidative Stress: Blending techniques may excessively introduce oxygen into the cellular components of the plant nutrients thereby promoting oxidative damage. Consider slicing into an avocado or apple. The longer the apple or avocado is exposed to air, what will happen to the color?
Oxidative damage to fruits and vegetables results from exposure to oxygen as well as temperature and light changes (6). These added stressors change the nutrient profile of the ingredients and may reduce the health benefits they originally contained.
A Win-Win
Perhaps the debate regarding the nutritional yield of juice produced from blenders and juice extractors has now left you with more questions than you initially started. Remember that both techniques are absolute ways to introduce healthy nutrients into your diet and improve your health.
Understanding Product Specifications
Regardless if you choose team blender or team juicer, there is still much more information to understand before you decide on the best juicer that fits your needs.
Centrifugal: This term is used to describe juicers that grind the ingredient in order to extract juice. Centrifugal juicers extract juice at high speeds which allows you to make juice in shorter periods of time as opposed to slower systems. Unfortunately, these juicers do not tend to juice leafy greens well. In fact, if you want to juice wheatgrass or herbs you might have better luck squeezing the juice out using a butter knife and a hard surface.
Masticating: Masticating juicers refer to the same technique by which you prepare food for digestion in the process of chewing. These types of juicers chew ingredients using a single auger. The auger rotates as low speeds which can result in less friction and therefore a reduced amount of heat. These products also prevent the buildup of foam in products because their slow chewing technique incorporates less air. (7, 13)
Masticating juicers are an excellent option if you will be juicing tough vegetable foods such as leafy greens and wheatgrass. These juicers also serve a variety of purposes in the kitchen including making your own pasta, baby food, or peanut butter or preparing fresh ground coffee from whole beans.
As a consequence of their slow rate at separating juice from pulp, masticating juicers generally require a greater amount of time devoted to preparing and producing juice. If juicing needs do not require you to feed multiple mouths in the morning in a time crunch, a masticating juicer will work for you.
Triturating: Not a common technique for juicing fruits and vegetables, juice from triturating juicers are known as fresh pressed. These types of juicers combine two augers which enables it to produce a higher yield of juice from almost any source of plant food (13).
If you want all the benefits of a masticating juicer but with a higher concentration of juice produced, you may choose to purchase a triturating juicer. Before you make a decision, first question if the extra cleaning time that you need to put into sanitizing the many parts of a triturating juicer is worth the extra drops of juice you might acquire.
Popular Juicing Manufacturers
You may have already heard of some of the most popular juicing manufacturers in the marketplace today. If your budget allows, Breville, Omega, Vitamix and Blendtec products offer quality products and product guarantees.
Otherwise, more economical appliances such as Ninja Blenders, NutriBullet and Hamilton Beach juice extractors can offer you up a nutritious beverage. However, be aware that consumer reports may suggest that you might be sacrificing the quality and taste of your juice instead of your hard earned cash.
Furthermore, the guarantees on these products are much more limited and can have you spending more cash for replacements products in the future (14, 15).
Breville Juicing Products
Breville juicing products may be most well known for their spotlight on the Breville Juice Fountain Max which was Joe Cross' main juicing source in the film Fat, Sick & Nearly Dead (8). However, purchasing a Breville product can come at a premium rate.
Purchased directly from a Breville retailer, this juicer can set you back $249.95. This juicer does have its perks such as a 25% larger chute and a 20% higher vitamin and mineral profile compared to competitor products. Just as the manufacturer's claim, reviewers agree that the appliance is easy to clean and is capable of extracting a high concentration of juice from fruits and vegetables (9). (5)
If spending $249.95 on a juicer before tax has you generating more stress than juicing can benefit, the online retailer Amazon offers Breville juicers in the low $100 price range (10). In fact, the Breville JE98XL Juice Fountain Plus is listed as 2015's number one highest rated juicer found on Amazon for only $144.95 for Amazon Prime members (11 , 12).
Omega Juicing Products
The Omega 8006 Nutrition System Juicer is consistently represented as the best Omega brand juicer on the market (18). The Omega 8006 has a single horizontal auger which generates little noise, heat and can effectively juice wheatgrass and herbs. The manufacturer does recommend that it is best to juice a combination of hard and soft produce when juicing to limit the generation of froth that may result.
If both versatility and warranty is what you seek in a juicer, the Omega 8006 may be best suited for you. This vegetable juicer comes with a 15 year warranty and can be your go to kitchen appliance not only for juicing produce but also creating milk, pasta, coffee grinds, sorbet, butters and minced herbs. The Omega 8006 can be purchased from Amazon at a reasonable cost of $319.99 including free shipping (19).
Vitamix Juicing Products
Manufacturers of the popular Vitamix offer a 5-7 year warranty depending on the juicing appliances. This unique blender was built using thick stainless steel blades and a drive system equipped to withstand a long lifespan. The Vitamix uniquely blends ingredients by folding the juice into the center and downwards toward the blade to produce a smoother beverage. (16)
Consumers are greatly satisfied with the efficiency of the blender to produce a product in a short period of time and prefer the control variables that the Vitamix offers. The Vitamix can be purchased as a certified reconditioned product to offset the premium cost that you will be paying. Amazon also offers Vitamix blenders which can save you over $100 off the original cost (17).
Vitamix offers three different types of vegetable juicer blenders to best suit your needs: (16)
S-Series: Personal Blenders – The S-Series blenders are perfect for small batch sizes and can contain no greater than 40oz offering a convenient on the go style container. This series of blender offers a 5 year warranty.
C-Series: Classic Blenders – The C-Series blenders are capable of producing large juice batches of up to 64oz. The disadvantages to the C-Series blenders are that they are often difficult to store due to their height and are not dishwasher safe. These blenders offer a 7 year warranty.
G-Series: Next Generation – The G-Series blenders were created to handle large batches of juice, also up to 64oz, yet were designed to fit underneath cabinet space or on countertops. Although this series of blender is more costly than its counterparts, the G-Series offers updated technology functions with illuminated program settings. These blenders also come with a 7 year warranty.
Blendtec Juicing Products
Producers of Blendtec blenders assured consumer's concerns of durability and effectiveness when they blended Apple products including the iPhone and iwatch (21). Blendtec juicers have a 7 year minimum warranty and have several advantages over other blenders.
Blendtec products are designed with hardened steel and blunt blades which offer a safe cleaning feature compared to sharp blades. Makers' claim that the drives socket which spins the blade never needs replacing because of its long-lasting design and are highly effective at blending the hardest of fruits and vegetables into a smoother consistency. (20)
Blendtec vegetable juicer products may be available as certified refurbished products for a discounted rate or otherwise vary in cost on Amazon from $249.99 to over $1,000.00 depending on your juicing requirements (22).
Tips for A Healthy Juicing Routine
Once you decide on which vegetable juicer product best suits the needs of your household, consider the following tips for a healthy juicing routine.
Focus on vegetables in greater concentrations than fruit. If possible, limit your fruit sources to primarily lemon, lime and apple. Too much fruit can provide an unhealthy concentration of sugar and may adversely affect your health.
Always choose organic produce.
Consider steaming fruits and vegetables briefly that release nutrients when introduced to a heat source such as carrots and tomatoes.
Consider liquid nutrition in the morning to reap the full rewards of obtaining nutrients on an empty stomach.
If you must produce and store juice ahead of time: always store the juice in airtight containers in the refrigerator and preferably in bottom shelves or bins away from a light source.
Sources For This Article Include:
1. Pyo YH, et al. Comparison of the Effects of Blending and Juicing on the Phytochemicals Contents and Antioxidant Capacity of Typical Koren Kernel Fruit Juices. Prev Nutr Food Sci. 2014 Jun;19(2):108-114. PMCID: 4103735
2. Paiva SA, and Russell RM. Beta-carotene and other carotenoids as antioxidants. J Am Coll Nutr. 1999 Oct;18(5):426-33. PMID: 10511324
3. Maximizing the Nutritional Value of Fruits & Vegetables Link Here
4. Juicing Science: Green Juice Vs Green Smoothies Link Here
5. Breville: the Juice Fountain Max Link Here
6. Mellidou I, et al. Transcriptomic events associated with internal browning of apple during postharvest storage. BMC Plant Biol. 2014;14:328. PMCID: 4272543
8. Reboot with Joe Link Here
9. Product Review: Breville Juice Fountain Plus/Max Link Here
10. Amazon: Breville juicers Link Here
11. Amazon: Breville JE98XL Juice Fountain Plus Link Here
12. Top Ten Reviews: 2015 Best Juicers Review Link Here
13. BestJuicer-Review: What You Need to Know About Triturating Juicers Link Here
14. Ninja Kitchen: Blenders & Nutrient Extractors Link Here
15. Hamilton Beach: Juicers Link Here
17. Amazon: Vitamix blenders Link Here
18. Top Ten Reviews: The Best Juicer to Buy Link Here
19. Amazon: Omega J8006 Nutrition Center Juicer Link Here
21. YouTube: Will It Blend? Link Here
22. Amazon: Blendtec Link Here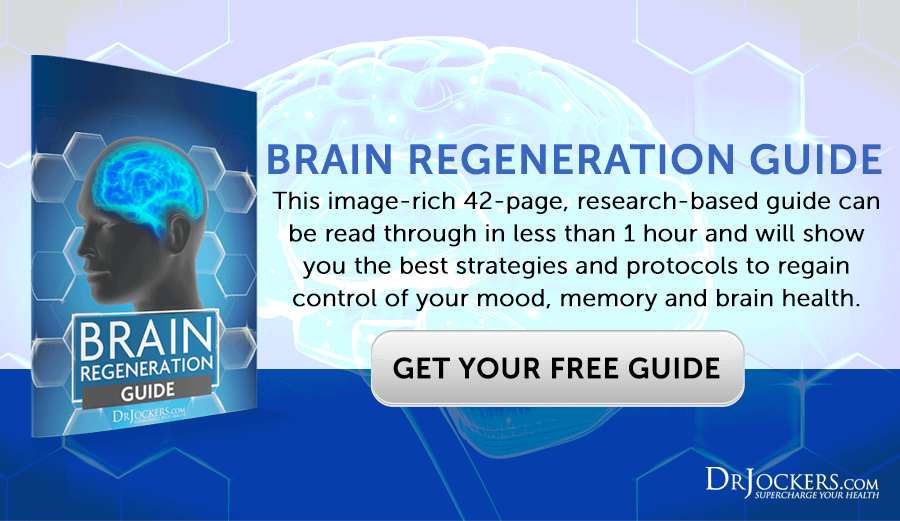 Was this article helpful?