Almond Butter Keto Bread
This Almond Butter Keto Bread recipe is from my wife Angel, who loves to make food and home and body care recipes that support people's journey to optimal health.  Check out my wife's website, instagram and facebook page where she shares stories and pics about our life. She also has a great YouTube channel you can check out as well.
If you enjoy recipes like this, you may be interested in my advanced nutrition and recipe book the Keto Metabolic Breakthrough.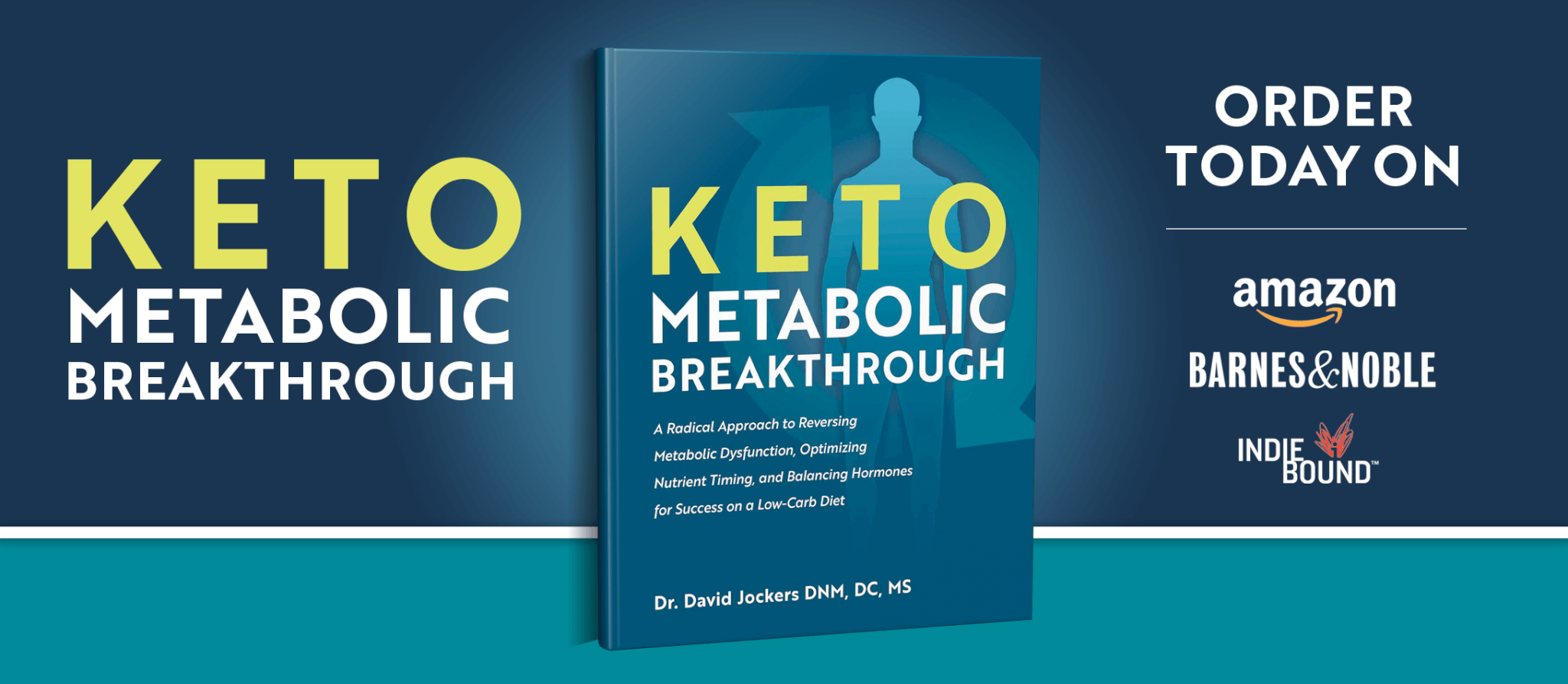 Print
Almond Butter Keto Bread
Yield 8–12 Slices
Ingredients:
Optional Ingredients:
Instructions:
Step #1:  Preheat the oven to 350°F. Grease two 3 by 5-inch mini loaf pans with coconut oil cooking spray.
Step #2:  Place all of the ingredients in a food processor or high-powered blender and process until smooth. Divide the batter equally between the loaf pans.
Step #3:  Bake for 25 minutes. Insert a toothpick in the center of each loaf; if it comes out clean, the bread is fully baked. Remove from the oven.  If the toothpick is not clean, it is not finished so check it every 5 minutes.
Step #4:  Serve or store in an airtight container in the refrigerator for up to a week.
Notes
***Nutritional info does not include optional ingredients.***
***The nutrition info for this recipe is based on the linked ingredients above**
Courses Breakfast, Side Dish
Nutrition Facts
Serving Size 1 slice
Amount Per Serving

Calories 144

% Daily Value

Total Fat 12.5 g

19%

Total Carbohydrates 5 g

2%

Dietary Fiber 3 g

12%

Sugars 2 g

Protein 6 g

12%
* Percent Daily Values are based on a 2,000 calorie diet. Your daily values may be higher or lower depending on your calorie needs.

Keto Bread Notes
For the best results, try using two 3 inch x 5 inch mini loaf pans as opposed to 1 regular loaf pan.  The overall moisture and flavor is really good using 2.
You can use any nut butter you would like (cashew, sunflower, etc.), just make sure it is creamy.
I love to use stevia or monk fruit…but if you aren't trying to go low-carb you can use honey or maple syrup.
This bread is great topped with grass-fed butter, ghee or coconut oil and a sprinkle of cinnamon!
Dr Jockers Comments
Bread is a modern day comfort food but also one of the most inflammatory foods you can consume.   This is due to the high carbohydrate content that alters our blood sugar and stimulates inflammatory mechanisms.  This is a fantastic, grain-free, low-carb, ketogenic bread recipe that is easy to make and your family will love will the texture and flavor!
We have gotten rave reviews about our coconut flour bread and almond flour bread recipes but we also had some people asking about a flour-free recipe.  So we decided to try this out and it worked great.
I love using the MaraNatha coconut almond butter which is a combination of coconut butter and almond butter.  It tastes great and you get the benefit of the medium chain fats within the coconut butter and the long-chain fats in the almond butter.  Both coconut and almond butter also provide a lot of good fiber.
The overall recipe makes a high fat count, about 80% of calories, moderate protein (about 15% of calories) and very low carbohydrate count (about 5% of calories).  This is within the ideal ratio for a ketogenic diet, making this perfect for someone trying to reduce inflammation and get into ketosis.
To add in more antioxidants, consider putting 1 tsp of ground cinnamon in the recipe or sprinkling it on top of a coconut oil or grass-fed butter spread that you put on the bread.
Inflammation Crushing Ebundle
The Inflammation Crushing Ebundle is designed to help you improve your brain, liver, immune system and discover the healing strategies, foods and recipes to burn fat, reduce inflammation and thrive in life!
As a doctor of natural medicine, I have spent the past 20 years studying the best healing strategies and worked with hundreds of coaching clients, helping them overcome chronic health conditions and optimize their overall health.
In our Inflammation Crushing Ebundle, I have put together my very best strategies to reduce inflammation and optimize your healing potential.  Take a look at what you will get inside these valuable guides below!

Was this article helpful?