Blueberry Coconut Parfait:
I have been trying to find tasty dessert style recipes for my clients with auto-immune disease and leaky gut.  This one is a keeper!  Very simple, only 4 ingredients and it is extremely satisfying and taste delicious!  Try this blueberry coconut parfait today!
If you enjoy recipes like this, you may be interested in my advanced nutrition and recipe book the Keto Metabolic Breakthrough.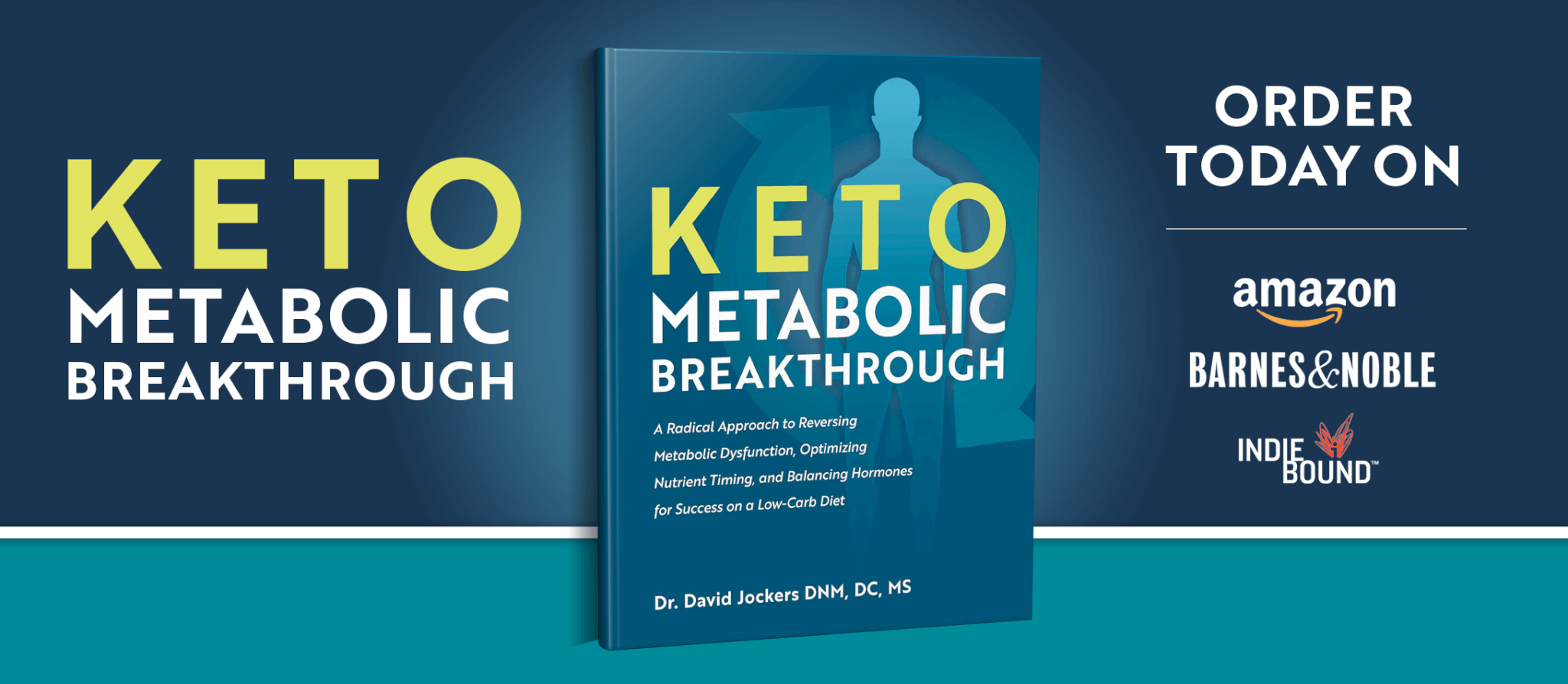 Print
Blueberry Coconut Parfait
Yield 4 1/4 Cup Parfaits
Ingredients:
1 cup of coconut cream concentrate or coconut butter
1/2 cup of fresh or frozen blueberries
1/2 cup of clean water
6 drops of vanilla stevia (or to your taste)
Pinch of pink salt (Himalayan)
Raspberries or extra blueberries for topping
Instructions:
Step #1:  To make the blueberry coconut parfait, begin by gathering all the ingredients
Step #2:  Put blueberries, water, salt and stevia into the blender first, then add the coconut cream or coconut butter and blend.
Step #3:  You will need to hand mix with a spoon while the blender is going.  This is very challenging on the blender because the coconut cream/butter is so thick.
A high-quality vita-mix is best for the blending process.  Once everything is mixed together, put berries on top and enjoy!
You can also put this in the freezer for a while and then pull it out and place it in the refrigerator for an hour to thaw out.  This is the most popular way to have this as it is cool and tasty!
Notes
***The nutrition info for this recipe is based on the linked ingredients above**  
Courses Dessert
Nutrition Facts
Serving Size 1/4 cup parfait
Amount Per Serving

Calories 430

% Daily Value

Total Fat 44 g

68%

Total Carbohydrates 19 g

6%

Dietary Fiber 13 g

52%

Sugars 6 g

Protein 4 g

8%
* Percent Daily Values are based on a 2,000 calorie diet. Your daily values may be higher or lower depending on your calorie needs.
Dr Jockers Comments:
This blueberry coconut parfait is simple to make and full of life giving ingredients.  Coconut fats are rich sources of medium chain fatty acids (MCTs) which improve energy, digestive health, brain function, hormones and weight loss.  This recipe tastes great and will help reduce inflammation in your body.
The berries provide high quality anti-oxidant phytonutrients that reduce inflammation and support a healthy gut microflora.  This is a hypoallergenic recipe that someone with a histamine intolerance, auto-immune disease, leaky gut, sulfur intolerance and a low-oxalate diet can benefit from.
If you have a sensitivity to blueberries try raspberries, strawberries or blackberries.  Let us know what your experience with this blueberry coconut parfait recipe was like in the comments section below!
Inflammation Crushing Ebundle
The Inflammation Crushing Ebundle is designed to help you improve your brain, liver, immune system and discover the healing strategies, foods and recipes to burn fat, reduce inflammation and thrive in life!
As a doctor of natural medicine, I have spent the past 20 years studying the best healing strategies and worked with hundreds of coaching clients, helping them overcome chronic health conditions and optimize their overall health.
In our Inflammation Crushing Ebundle, I have put together my very best strategies to reduce inflammation and optimize your healing potential.  Take a look at what you will get inside these valuable guides below!

Was this article helpful?