Fat Burning Keto Chicken Fajitas
This Chicken Fajitas recipe is from my wife Angel, who loves to make food and home and body care recipes that support people's journey to optimal health. Check out my wife's website, instagram and facebook page where she shares stories and pics about our life. She also has a great YouTube channel you can check out as well. You will love this recipe!

If you enjoy recipes like this, you may be interested in my advanced nutrition and recipe book the Keto Metabolic Breakthrough.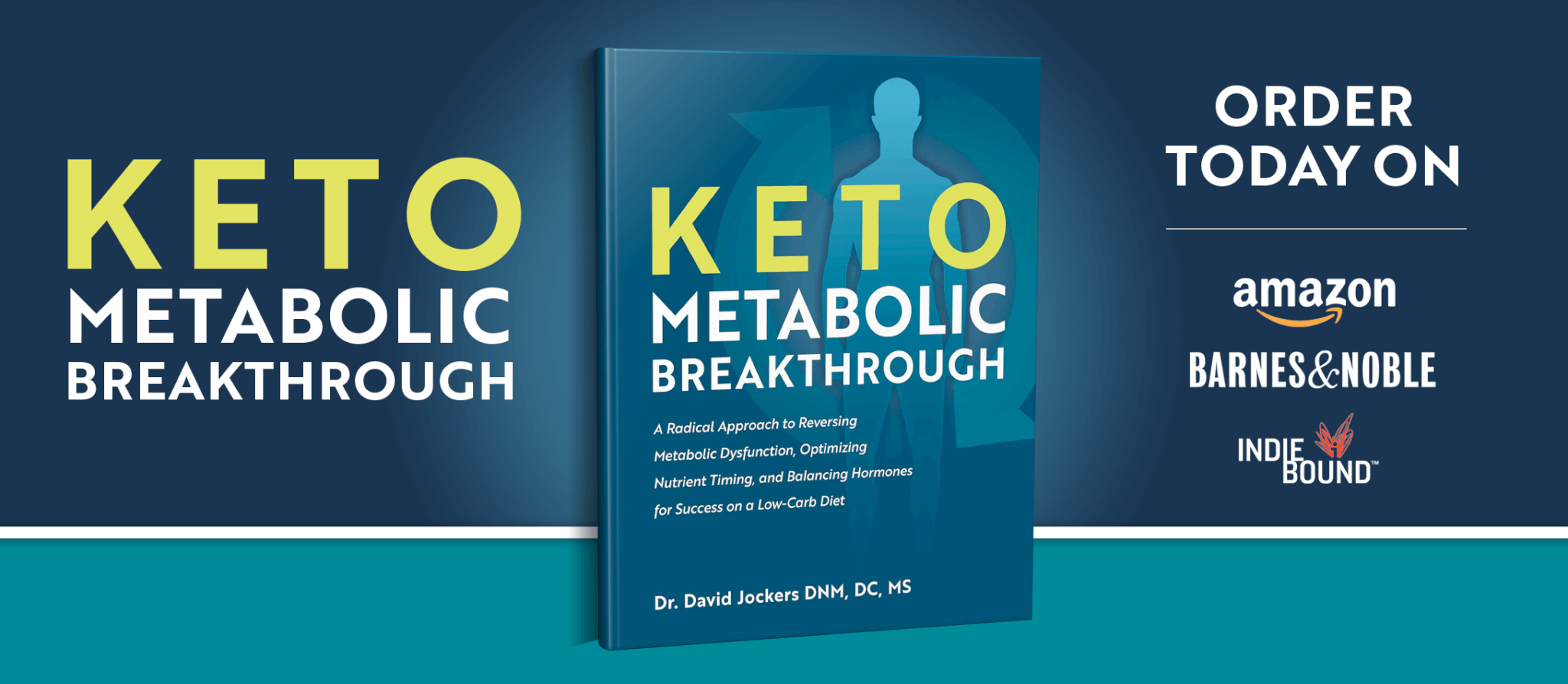 Print
Fat Burning Keto Chicken Fajitas
Yield 2 Servings
Ingredients:
2 boneless pasture-raised chicken breasts, sliced
1 tbsp. cumin
1 tsp. garlic powder
4 tbsp. extra-virgin olive oil
2 tbsp. virgin coconut oil
2 tbsp. coconut aminos
1 red bell pepper, sliced
1 green bell pepper, sliced
1 yellow onion, sliced
2 cups cauliflower rice
Servings: 2
Ready In: 45 mins
Instructions:
Step #1: In a bowl, mix cumin and garlic powder and also cut the chicken into strips.
Step #2: Coat chicken in olive oil and roll in the cumin garlic mixture. Marinate the chicken for 30 minutes in fridge.
Step #3: Heat the coconut oil in an iron skillet over a medium heat, and sauté bell peppers and onions, adding coconut aminos about midway through the fry.
Step #4: Remove from pan but do not clean pan. Add a little more oil and sauté chicken until done, adding a touch more coconut aminos midway through the fry.
Step #5: Top the chicken with the veggies and serve with cauliflower rice.
***Nutritional info does not include optional ingredients.***
***The nutrition info for this recipe is based on the linked ingredients above**
Courses Dinner
Nutrition Facts
Serving Size 2 1/2 cups
Amount Per Serving

Calories 602

% Daily Value

Total Fat 43 g

66%

Total Carbohydrates 25 g

8%

Dietary Fiber 19 g

76%

Sugars 10 g

Protein 32 g

64%
* Percent Daily Values are based on a 2,000 calorie diet. Your daily values may be higher or lower depending on your calorie needs.
Dr Jockers Comments:
Who doesn't like fajitas! These are absolutely amazing and something the whole family will definitely enjoy! This has lots of good fats as everything is sautéed in coconut oil. I am always extremely generous with my coconut oil as it has incredible health benefits.
Be sure you get the best quality chicken. I recommend pasture-raised where the chickens are raised up eating grass, weeds, bugs and worms from healthy pasture. They should have minimal grain feed in their diet.
You will love this recipe – perfect as a the main dinner course! US Wellness Meats is a great source for pasture-raised chicken and many other great animal products.
Was this article helpful?