Asian Cauliflower Fried Rice
This Asian Cauliflower Fried Rice recipe is a slightly modified version from my friend Megan Kelly. She has an incredible site Renewing All Things – Biblically Based Health, Nutrition and Lifestyle specializing in neurobiology, healing, and mental health.
If you enjoy recipes like this, you may be interested in my advanced nutrition and recipe book the Keto Metabolic Breakthrough.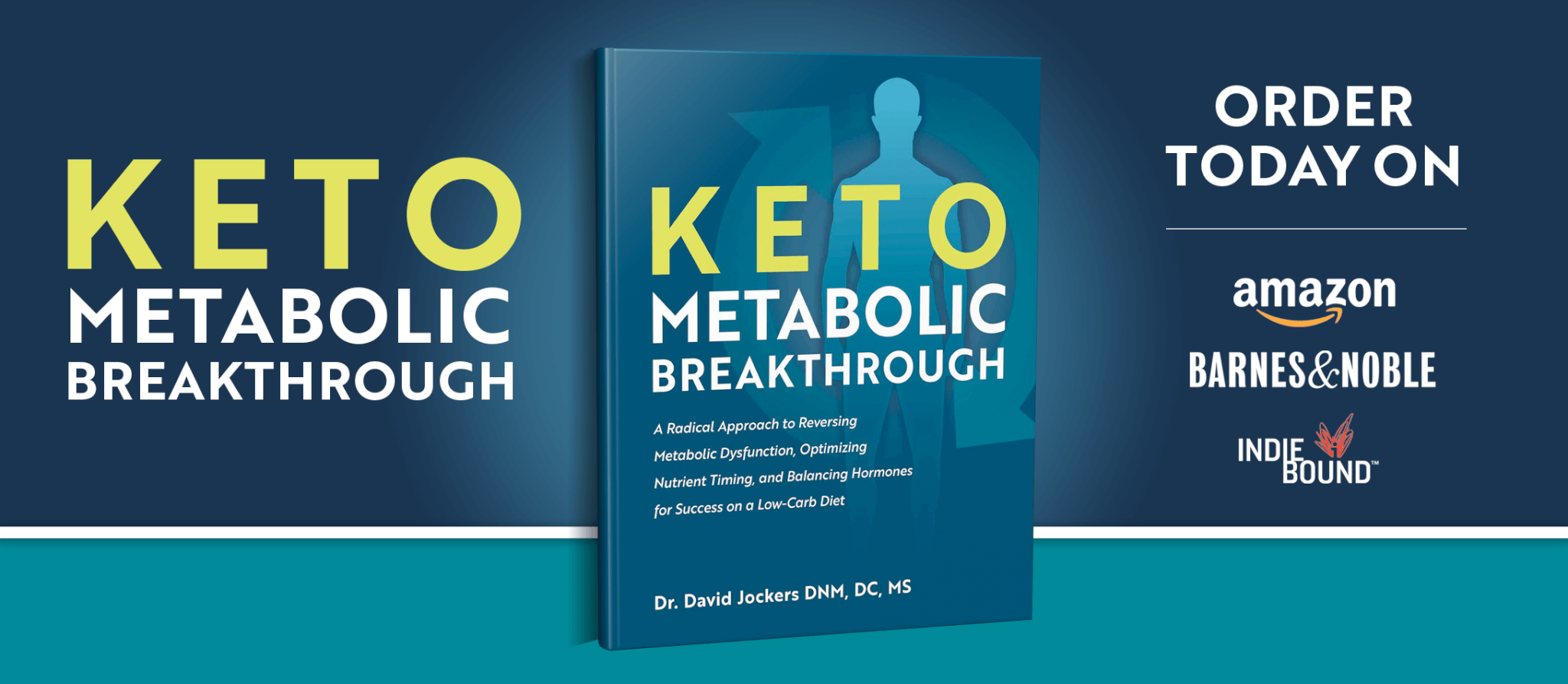 Print
Asian Cauliflower Fried Rice
Yield 6 Servings
Ingredients:
Optional Ingredients:
Instructions:
Step #1:  Chop the cauliflower into large chunks and place them in a high-powered blender or food processor. Pulse the cauliflower into small pieces that resemble grains of rice.
Step #2:  In a large sauté pan over medium heat, melt 1½ tablespoons of butter. Add the riced cauliflower, coconut aminos, salt, and pepper and sauté for 5 minutes, or until tender.
Step #3:  Transfer the contents of the pan to a mixing bowl and add the turmeric and/or ginger, if desired. If you wish, melt up to 2 tablespoons more butter/ghee or coconut oil and add it as well.
Step #4:  Serve immediately.
Notes
***The nutrition info for this recipe is based on the linked ingredients above**  
**Nutritional info does not include optional ingredients. 
Courses Snack and Side Dish
Cuisine Asian
Nutrition Facts
Serving Size 1/2 cup
Amount Per Serving

Calories 54

% Daily Value

Total Fat 3 g

5%

Total Carbohydrates 5.8 g

2%

Dietary Fiber 2 g

8%

Sugars 2.8 g

Protein 2 g

4%
* Percent Daily Values are based on a 2,000 calorie diet. Your daily values may be higher or lower depending on your calorie needs.
Dr Jockers Comments:
My wife and I enjoy Asian food and make a cauliflower fried rice like this often.  It tastes amazing and you can cover it with a great meat and vegetable stir-fry for a great tasting low-carb meal that helps improve your energy, brain function and fat burning.
The problem with Asian food in North America is the overuse of soy products which are often genetically modified along with MSG and other additives.  In general, it is best to avoid soy sauce and coconut aminos are the best hypoallergenic alternative.
Asian restaurants serve everything with a TON of rice, which is high in carbohydrates that cause blood sugar imbalances and inflammation.  The cauliflower rice tastes great and is full of antioxidants and liver cleansing compounds.
I love using the optional ingredients to get more turmeric, ginger and grass-fed butter into my system.  Turmeric and ginger are super rich in antioxidant compounds that detoxify and reduce inflammation in our body.
The extra fat (butter, ghee or coconut oil) is necessary to get the turmeric and ginger to mix in real well.  The fat also improves the taste and increases the satiety, so you feel full longer, while improving your gut and skin health through the nutrients the fat source provides.
Make this recipe and top it with a great chicken veggie stir-fry and you will have a great meal that will be a family favorite.  Let us know all about it in the comments box below.  Enjoy!
Was this article helpful?