Chocolate Chia Protein Bites
This protein bites recipe is a slightly modified version from my friend Megan Kelly. She has an incredible blog and is a Licensed Esthetician specializing in holistic nutrition, woman's hormones, and spiritual health. Enjoy these tasty chocolate chia protein bites!
If you enjoy recipes like this, you may be interested in my advanced nutrition and recipe book the Keto Metabolic Breakthrough.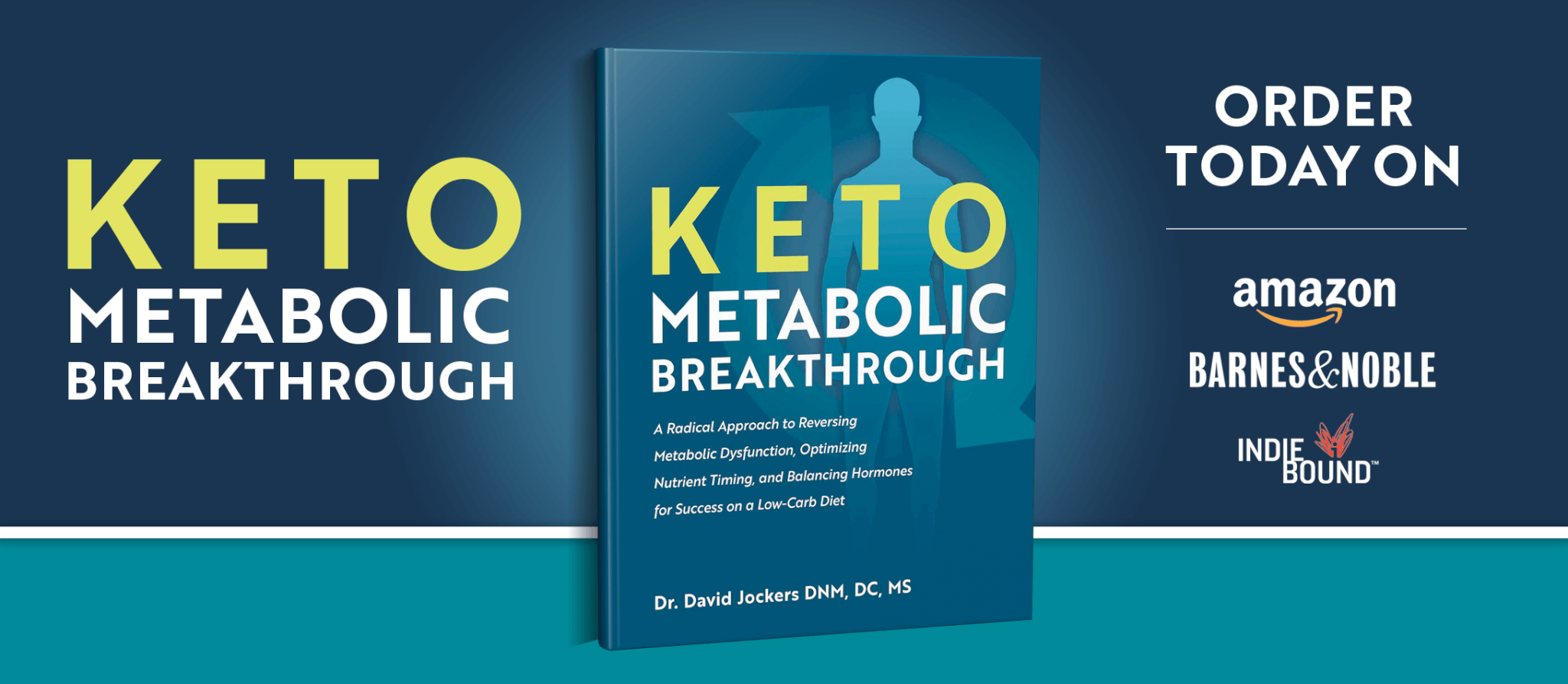 Print
Chocolate Chia Protein Bites
Yield 8 Bites
Ingredients:
Instructions:
Step #1: Gather ingredients and place into a blender or a bowl.
Step #2: Blend or mix by hand until smooth.
Step #3: Batter will be a little sticky and oily.
Step #4: Scoop batter into bit size balls/cookies and place onto a non-stick surface.
Eat right away or store in refrigerator.
Notes
***The nutrition info for this recipe is based on the linked ingredients above**
Courses Snack or Dessert
Nutrition Facts
Serving Size 1 bite
Amount Per Serving

Calories 71

% Daily Value

Total Fat 4 g

6%

Total Carbohydrates 5 g

2%

Dietary Fiber 4 g

16%

Protein 4 g

8%
* Percent Daily Values are based on a 2,000 calorie diet. Your daily values may be higher or lower depending on your calorie needs.
Megan's Comments:
Okay, this is now my new favorite dessert- and they are always great to have on hand when you get a sweet craving!
These cookie bites are filled with healthy fat, protein, fiber, raw enzymes and antioxidants – all to fuel your brain, balance your hormones, get your digestion going, and boost your mood!
For your weight and hormones sake, it is always a good idea to have some protein and fat when you are having a dessert, or snack for that matter- and these include all of the above!
Notes
You can use any nut/seed butter
The protein powders I use are a bone broth protein or a pea protein. The flavor/texture of your protein powder can make the batter vary in texture and taste. Vanilla or a chocolate protein powder works wonderful!
You can also mess around by add more coconut oil and a bit of water or almond/coconut milk if you would like to omit the keto syrup and add a few drops of stevia!
Dr Jockers Comments:
The combination of good fats in the coconut oil, raw chocolate and chia seeds is a match made in heaven! This recipe will help you burn fat, build healthy lean body tissue, improve digestive function and supercharge your brain!
Also called cacao this superfood is loaded with dopamine boosting nutrients. It is one of the best sources of PEA's which are natural compounds that cross over the blood brain barrier and stimulate and modulate the release of dopamine in the brain. Cacao is also very rich in magnesium and zinc and chromium which help to balance and stabilize blood sugar.
Cacao also helps to boost serotonin and contains endorphin Anandamide which is considered the "bliss chemical." This combination of ingredients makes raw chocolate the best mood boosting superfood. Be careful not to overdo the chocolate though as the body may develop a sensitivity to some of the compounds in the chocolate and create adrenal stress.
The best protein powders are either a bone broth protein or a high quality vegan protein. We like our Super Digest Protein that is a combination of organic brown rice protein and pea protein. This is fantastic if you have a food sensitivity to whey.
Was this article helpful?