Keto Chocolate Chip Toffee:
This keto chocolate chip toffee recipe is from my wife Angel, who loves to make food and home and body care recipes that support people's journey to optimal health.  Check out my wife's website, instagram and facebook page where she shares stories and pics about our life.  She also has a great YouTube channel you can check out as well.  You will love this recipe!
If you enjoy recipes like this, you may be interested in my advanced nutrition and recipe book the Keto Metabolic Breakthrough.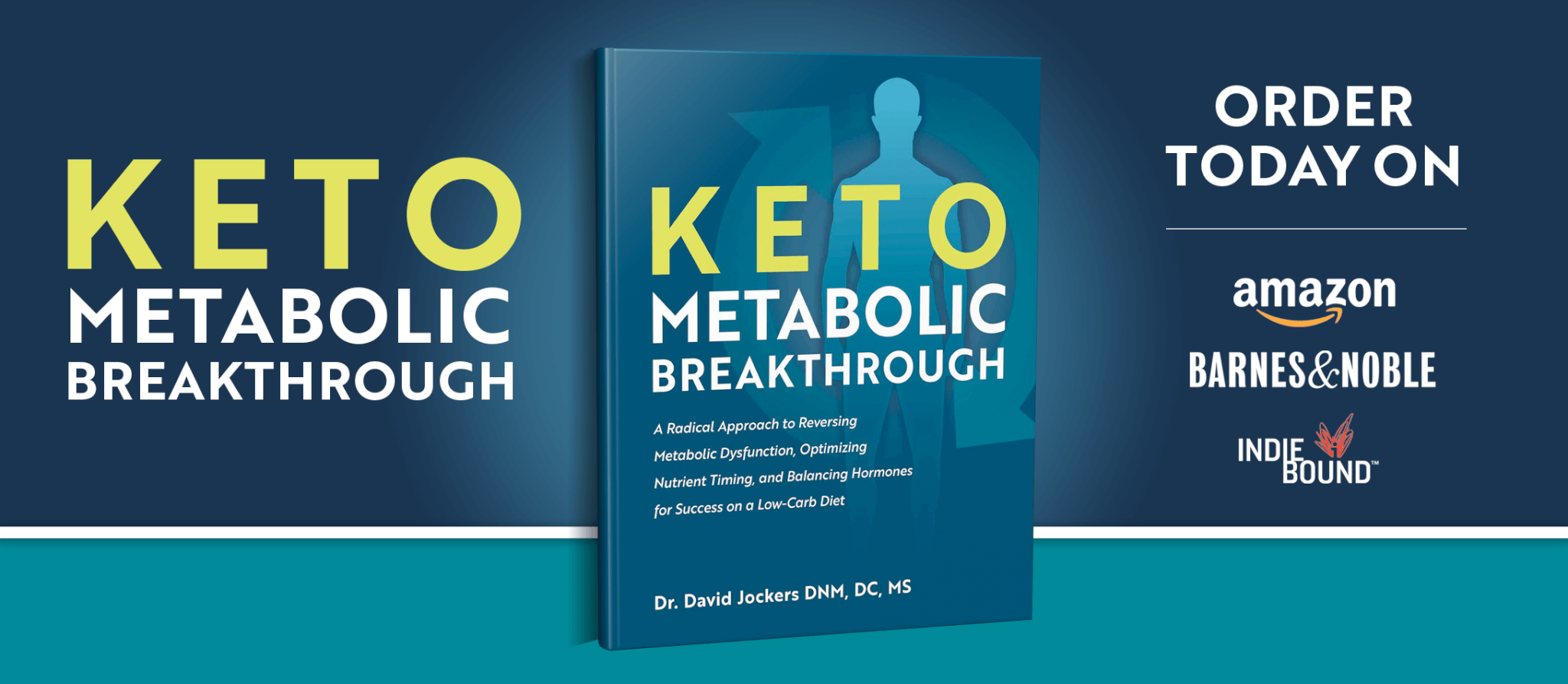 Print
Keto Chocolate Chip Toffee
Yield 15 Pieces/Slices
Ingredients:
Instructions:
Step #1:  Gather all the ingredients.
Step #2:  Heat the skillet to low-medium heat and melt the butter.
Step #3:  Once the butter is melted downturn off heat and add the syrup, vanilla and stevia.
Step #4:  Stir in all the ingredients for 10-15 minutes until smooth and well combined.
Step #5:  Pour the mixture into a cookie sheet with parchment paper.
Step #6:  Add chocolate chips and nuts on the top and freeze for one hour.
Notes
***The nutrition info for this recipe is based on the linked ingredients above**  
**Nutritional info does not include optional ingredients.
Courses Dessert or Snack
Nutrition Facts
Serving Size 1 piece
Amount Per Serving

Calories 147

% Daily Value

Total Fat 14 g

22%

Total Carbohydrates 6 g

2%

Dietary Fiber 4.5 g

18%

Sugars 0.5 g

Protein 1 g

2%
* Percent Daily Values are based on a 2,000 calorie diet. Your daily values may be higher or lower depending on your calorie needs.

Dr Jockers Comments:
This is a tasty, frozen treat that you and the kids will love.  Perfect for the warmer months of the year and it is very filling as it is loaded with good fats and antioxidants.  Grass-fed butter is one of the most nutrient dense foods you can put in your body as it is rich in:
Omega 3 fatty acids – Powerful anti-inflammatory that supports healthy hormones.
Conjugated Linoleic acid – Supports healthy metabolism and is anti-carcinogenic.
Vitamin A & E – Critical antioxidants for healthy brain and cardiovascular function
Butyric Acid – Small chain fatty acid that helps heal the gut lining.
Chocolate is also rich in flavonoid antioxidants and helps boost dopamine for energy and improved brain function.  Be sure to get minimally processed dark chocolate.  This recipe also uses low-glycemic sweeteners in monk fruit flavored syrup and stevia.  You can get both of these at your local health food store, Whole Foods or online.
Try this out and let us know your thoughts in the comments box below.
Inflammation Crushing Ebundle
The Inflammation Crushing Ebundle is designed to help you improve your brain, liver, immune system and discover the healing strategies, foods and recipes to burn fat, reduce inflammation and thrive in life!
As a doctor of natural medicine, I have spent the past 20 years studying the best healing strategies and worked with hundreds of coaching clients, helping them overcome chronic health conditions and optimize their overall health.
In our Inflammation Crushing Ebundle, I have put together my very best strategies to reduce inflammation and optimize your healing potential.  Take a look at what you will get inside these valuable guides below!

Was this article helpful?