Chocolate Raspberry Cream
Chocolate raspberry cream is a fantastic recipe that is full of healthy fats, antioxidants and clean protein. It tastes wonderful and I will often have this for lunch as it is easy on the digestive tract and keeps me super fueled all afternoon long. Try it out!
If you enjoy recipes like this, you may be interested in my advanced nutrition and recipe book the Keto Metabolic Breakthrough.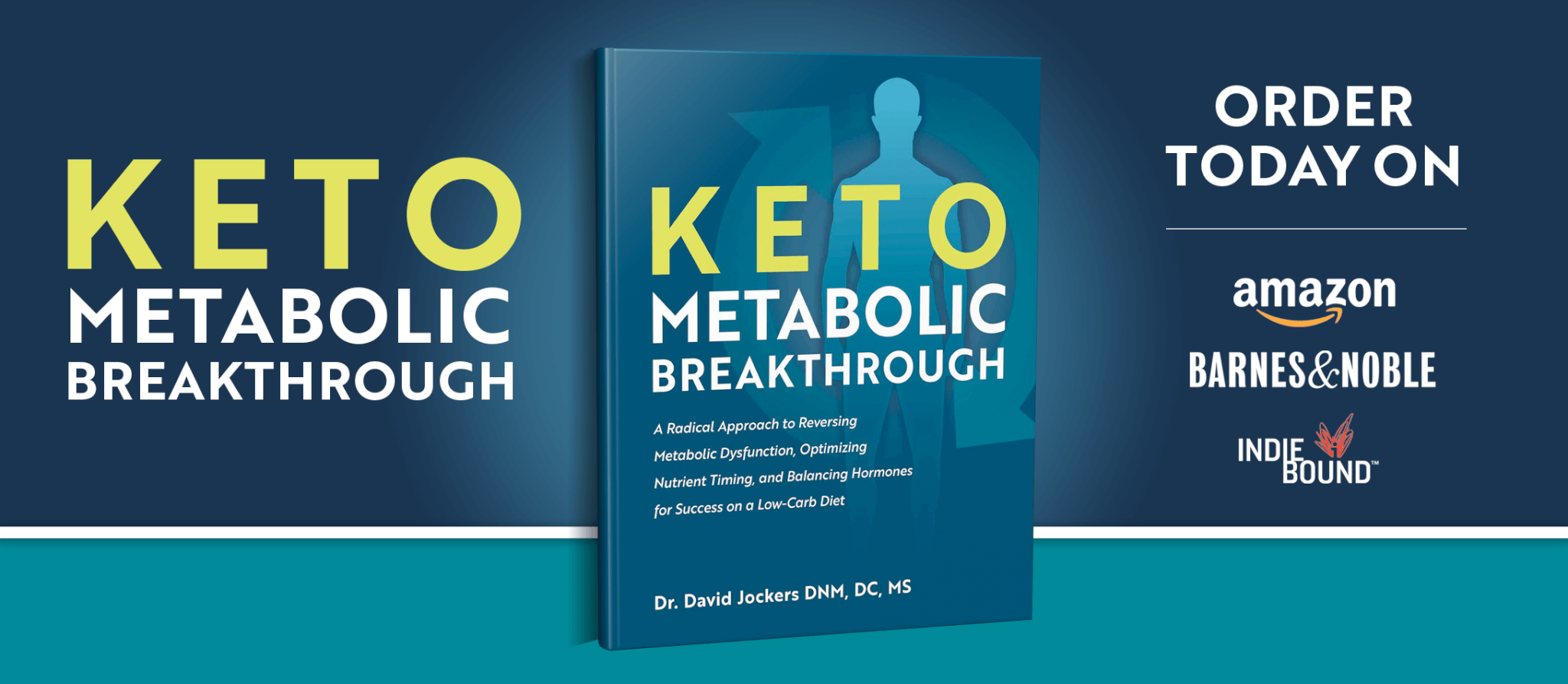 Print
Chocolate Raspberry Cream
Yield 2 Servings
Ingredients:
Instructions:
Step #1: Turn the can of coconut milk upside down and place it in the refrigerator for 12 hours to separate the cream from the water. When you open the bottom of the can (which is now the top), you will see water on top. Transfer the water to an airtight container and store it in the refrigerator for later use (it's good in smoothies and shakes). Remove the cream from the can.
Step #2: Place the cream, raspberries, protein powder, cacao powder, turmeric, and pepper in a high-powered blender and blend until smooth and creamy.
Step #3: Taste the mixture and add stevia and salt until you achieve the desired taste.
Step #4: Serve immediately.
***Nutritional info does not include optional ingredients.***
***The nutrition info for this recipe is based on the linked ingredients above**
Courses Smoothie, Snack or Dessert
Nutrition Facts
Serving Size 1/2 cup
Amount Per Serving

Calories 516

% Daily Value

Total Fat 45 g

69%

Total Carbohydrates 15 g

5%

Dietary Fiber 5 g

20%

Sugars 2 g

Protein 18 g

36%
* Percent Daily Values are based on a 2,000 calorie diet. Your daily values may be higher or lower depending on your calorie needs.

Dr Jockers Comments:
I LOVE superfood combinations that are rich in good fats, low in carbs and taste great! That is what we have here. Coconut fats are rich in medium-chain triglycerides that help boost metabolism, support the digestive system and improve brain function.
Raspberries are rich in antioxidant phytonutrients such as anthocyanins and ellagic acid. These nutrients reduce inflammation and protect the body from environmental stressors that lead to cancer cell development.
Raw cacao is a great combination as it contains high levels of flavanol anti-oxidants such as EGCG. Cacao contains theobromide which helps improve circulation to the brain for high level performance. Cacao has been shown to benefit the bodies microbiome and support the development of healthy microbial species in the gut.
Turmeric is a master anti-inflammatory compound that has the ability to stop the very challenging Nf-Kb and TNF-alpha inflammatory pathways that are known for accelerating the aging process. The curcuminoid antioxidants in turmeric are best absorbed when it is combined with good fats (coconut in this case) and black pepper. Black pepper contains peperine which enhances the absorption of many herbal compounds including the curcuminoids. Just a small amount will go along way.
Add stevia to improve the flavor. Remember stevia is 100 times sweeter than sugar so you shouldn't need much. I prefer a vanilla flavored liquid stevia. A pinch of pink salts provides trace minerals and helps to enhance the stevia flavor and minimize any unwanted after-taste.
Choose the protein powder you enjoy most that is best suited for your body. I love bone broth power protein for its ability to provide amino acids that support the gut, skin, joints, bones and immune system. However, some individuals will want a vegan based protein powder.
Was this article helpful?