Coconut Shortbread Keto Cookies
This coconut shortbread keto cookie recipe is a slightly modified version from my friend Megan Kelly. She has an incredible site Renewing All Things – Biblically Based Health, Nutrition and Lifestyle specializing in neurobiology, healing, and mental health. You will LOVE these cookies!!
If you enjoy recipes like this, you may be interested in my advanced nutrition and recipe book the Keto Metabolic Breakthrough.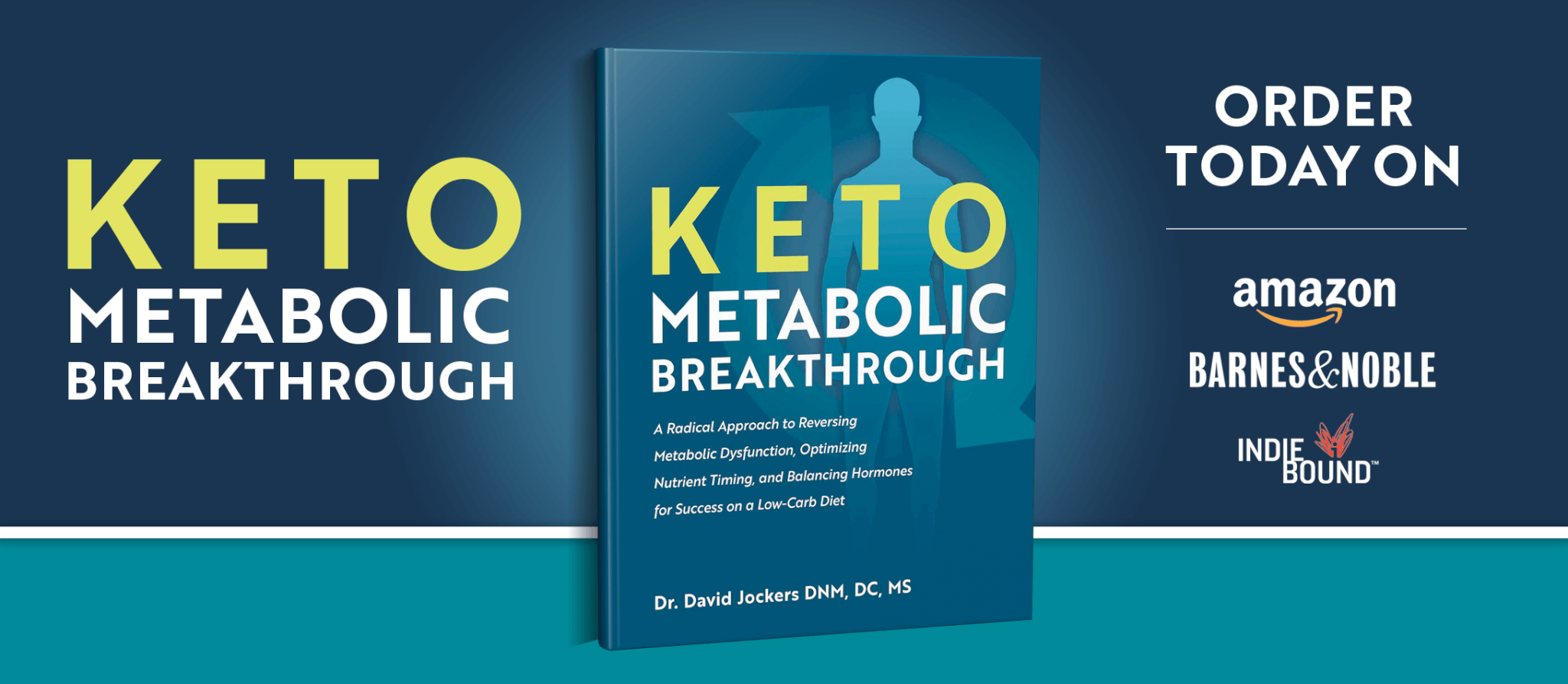 Print
Coconut Shortbread Cookies
Yield 6 cookies
Ingredients:
Instructions:
Step #1:  Preheat the oven to 350°F. Line a baking sheet with parchment paper.
Step #2:  Place all of the ingredients in a bowl and mix until it has the consistency of a thick paste.
Step #3:  Shape the dough into balls and place them on the prepared baking sheet. Press down gently on the tops of the cookies with a fork or knife.
Step #4:  Bake the cookies for 8 to 10 minutes, or until they are lightly browned on the bottom. Remove from the oven and let cool completely on the baking sheet; otherwise, they will crumble.
Step #5:  Serve or store in the refrigerator for up to a week or in the freezer for up to 3 months.
Notes
***The nutrition info for this recipe is based on the linked ingredients above** 
Courses Dessert
Nutrition Facts
Serving Size 1 cookie
Amount Per Serving

Calories 167

% Daily Value

Total Fat 12 g

18%

Total Carbohydrates 8 g

3%

Dietary Fiber 5 g

20%

Sugars 3 g

Protein 5 g

10%
* Percent Daily Values are based on a 2,000 calorie diet. Your daily values may be higher or lower depending on your calorie needs.
Dr Jockers Comments:
This is a super tasty, fat burning, ketogenic recipe that uses great ingredients and is easy to make.  If you have been looking for a healthy shortbread cookie recipe than you have found your match!  Try these today and I guarantee you will not be disappointed.
Using coconut flour is a fantastic strategy because it is low-carb, full of healthy fiber and good fats that have an anti-inflammatory effect on the body.  Grass-fed butter is full of essential fatty acids and fat soluble nutrients such as vitamin A, D, E, K2, phosphatydlserine and butyric acid.
I changed the original recipe, which used honey or maple syrup and instead substituted stevia which is an all-natural sweetener that is 100 times as sweet as sugar.  Stevia has no impact on our blood sugar, which is why I prefer it over other sweeteners.
This is an amazing shortbread cookie recipe that your family will love and enjoy!
Was this article helpful?