Frozen Keto Almond Butter Cups
Almond butter cups are a fantastic recipe that is a slightly modified version from my friend Megan Kelly. She has an incredible site Renewing All Things – Biblically Based Health, Nutrition and Lifestyle specializing in neurobiology, healing, and mental health. Enjoy these wonderful frozen keto almond butter cups!
If you enjoy recipes like this, you may be interested in my advanced nutrition, functional medicine and recipe book the Keto Metabolic Breakthrough.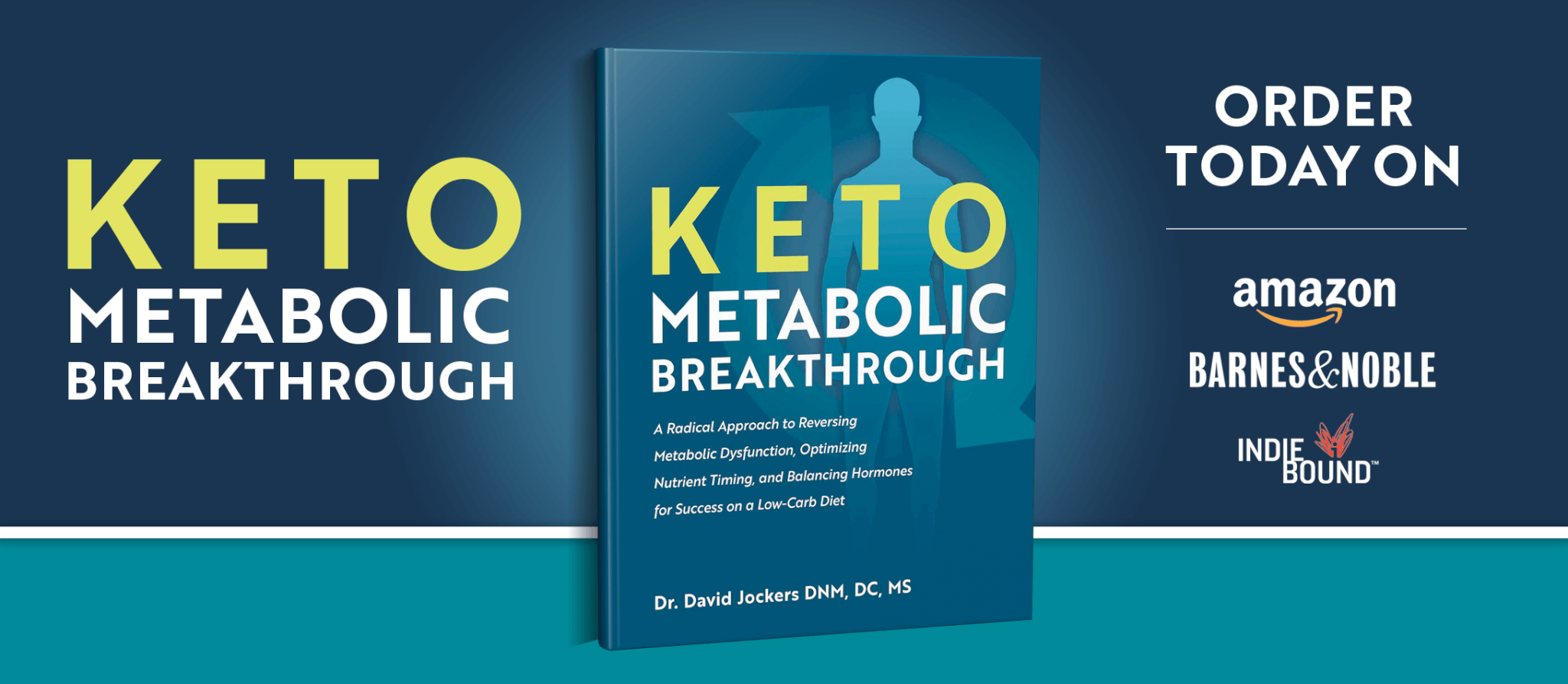 Print
Frozen Keto Almond Butter Cups
Yield 12 Ice Cube-Size Servings
Ingredients:
Instructions:
Step #1: Grease an ice cube tray with coconut oil cooking spray.
Step #2: Melt the chocolate chips and coconut oil in a small saucepan over low heat. Stir until well combined and remove from the heat. Allow mixture to slightly cool (but it should still be in a liquid form)
Step #3: Pour half of the chocolate mixture into the prepared ice cube tray, dividing it evenly among the 12 wells. This will form the bottom layer of the cups.
Step #4: In a small bowl, mix together the coconut almond butter and stevia.
Step #5: Place equal portions of the coconut almond butter on top of the chocolate mixture in the ice cube tray. This will form the middle layer of the cups.
Step #6: Cover the coconut almond butter in each well with equal portions of the remaining chocolate mixture. This will form the top layer of the cups.
Step #7: Place the ice cube tray in the freezer for 10 to 20 minutes, until the cups firm up.
Step #8: Remove from the freezer and enjoy immediately or store in the freezer for up to 3 months until ready to consume. If storing, remove from the freezer about 30 minutes before enjoying to allow them to thaw slightly and make them easier to remove from the ice cube tray.
Notes
***The nutrition info for this recipe is based on the linked ingredients above**
Courses Dessert
Nutrition Facts
Serving Size 1 ice-cubed sized butter cup
Amount Per Serving

Calories 76

% Daily Value

Total Fat 7 g

11%

Total Carbohydrates 5 g

2%

Dietary Fiber 3 g

12%

Sugars 1 g

Protein 2 g

4%
* Percent Daily Values are based on a 2,000 calorie diet. Your daily values may be higher or lower depending on your calorie needs.
Notes:
If you are unable to do almond butter, you can try cashew butter or sunflower butter. I really love the coconut almond butter which is a mix of coconut butter and almond butter. You can also use whatever sweetening agent you like, I prefer stevia but monk fruit is great as well.
Some people do well with sugar alcohols such as xylitol and erythritol but they are not as good for the body as stevia or monk fruit.
Dr Jockers Comments
These look and taste amazing and they are low in carbs and loaded with good fats and antioxidants. The fats in the coconut and almond butter help support ketosis and improve your metabolism and burn fat. They are perfect for a summer-time afternoon snack for both kids and adults!
We use the Lily's dark chocolate chips as they are sugar-free and sweetened with stevia and erythritol. If you struggle with one of these sweetening agents, you can also use cacao nibs which don't have the sweet flavor but are still very good in this recipe.
The flavor combination of the chocolate, almond butter and coconut butter is unbelievable!!! The chocolate also provides polyphenol antioxidants that protect our brain and body. It also has PEA's that stimulate the production of neurotransmitters such as serotonin, dopamine and endorphins, helping you feel great!!!
If you are on the autoimmune nutrition plan, you can try this recipe by making coconut butter cups with just coconut butter and stevia to avoid the almonds and chocolate. This surprisingly tastes great, but isn't quite the delicacy that the chocolate and almond bring to this recipe!
If you are looking for a fat burning snack recipe for the summer that the family will enjoy, than try these tasty frozen keto almond butter cups. Enjoy!
Was this article helpful?