Glyphosate: What Is It, Testing and Detox Strategies
You probably know by now that chemical and toxic exposure is simply not good for your body. Glyphosate is one of the main chemicals that you need to protect your body from. Glyphosate is the world's most widely produced chemical, which is the primary toxin in Roundup and other herbicides. It is a carcinogenic chemical that may be linked to a number of chronic health conditions.
In this article, you will learn what glyphosate is and what health problems it may be associated with, including cancer, gut flora imbalance, and neurological issues. I will also show you some simple and natural ways that you can detox your body from glyphosate and other toxins, and protect yourself from further glyphosate exposure.
What Is Glyphosate
Glyphosate is the world's most widely produced chemical. It is the primary chemical in Roundup, a popular herbicide used by the biotech giant, Monsanto. It's also used in other herbicides. This broad-spectrum herbicide has been registered as a pesticide in the US since 1974 to control broadleaf weeds and grasses. Besides herbicides, it has been used in more than 700 different products from agriculture and forestry to home use.
It was designed to kill weeds by targeting the enzymes that produce the amino acids tyrosine, tryptophan, and phenylalanine. However, many bacteria are also susceptible to this chemical, hence it may alter the bacterial flora of many animals and harm their health as a result. The use of glyphosate has increased since the introduction of genetically modified (GMO) glyphosate-resistant crops that can grow well even in the presence of this and other chemicals in the soil.
Though the US Environmental Protection Agency claims that there is no risk to human health from current uses of glyphosate, countless research studies and personal anecdotes say otherwise. The World Health Organization (WHO) has even declared that glyphosate is 'probably carcinogenic to humans' based on their findings (1, 2, 3, 4).
Toxic exposure can never be healthy for your body, period. Considering these findings, it is crucial that you protect your health from glyphosate.
Health Problems Associated With Glyphosate
Glyphosate is a seriously toxic chemical that may affect your overall and long-term health negatively in various ways. It has been linked to a number of serious diseases. Let's look at the health problems that may be associated with glyphosate.
Glyphosate Has Been Associated with Cancer
In 2015, the WHO declared that glyphosate is 'probably carcinogenic to humans'. This means that glyphosate is a toxic chemical that may cause cancer in humans (4).
Test tube, mice, and rat studies have linked glyphosate to tumors. While a limited number of human studies on farmers and people who have worked with glyphosate regularly have connected the toxin to non-Hodgkin lymphoma, a form of cancer that affects the white blood cells. While more research is needed on the subject, findings are alarming enough to stay away from glyphosate exposure (5, 6).
Glyphosate May Compromise Your Gut Bacteria
Your gut is the home of hundreds of different microorganisms. Many of them are beneficial bacteria that are essential for your health. Others are harmful. For your overall health, it is important that there is a healthy balance between the bad and the good bacteria in your good, and the good guys are winning.
It seems that glyphosate in Roundup may negatively affect your gut bacteria. Research has shown that the chemical may disrupt the beneficial gut bacteria while the harmful bacteria seems to be resistant to it. Findings suggest that staying away from glyphosate is in the interest of your gut health (7, 8, 9).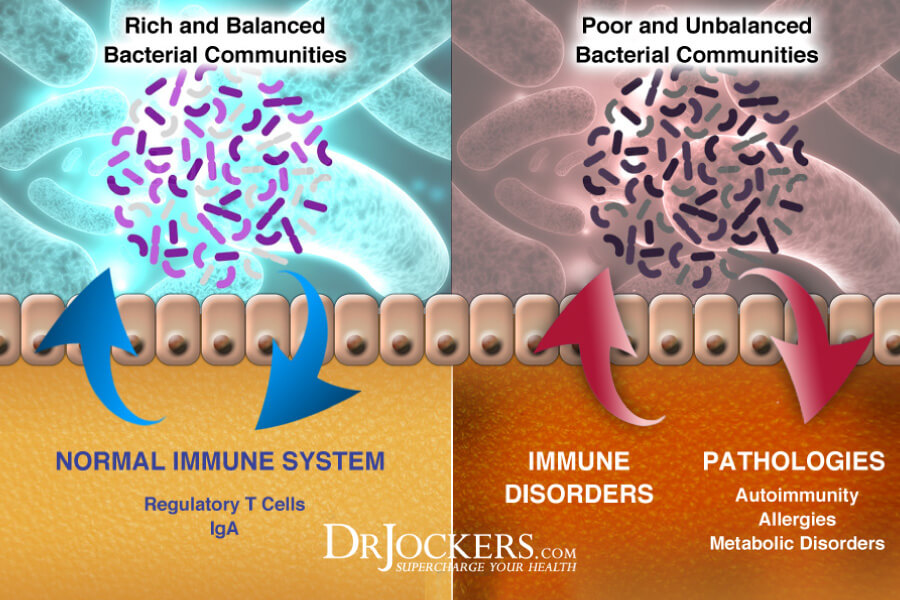 Glyphosate May Have Other Negative Effects on Your Health
Several research studies found that the negative effects of glyphosate may play a role in the development of certain diseases. These studies have linked glyphosate to neurological conditions, such as Alzheimer's disease and Parkinson's disease, mental health issues, such as depression, anxiety, and autism, chronic kidney disease, reproductive issues, and transgenerational problems (10, 11, 12, 13).
Studies are still limited, and we still need more research to gain a full understanding of the potential negative effects of glyphosate. However, current findings serve as a warning sign, alarming you to be careful and to protect yourself from glyphosate toxicity.
Most Common Foods with Glyphosate
Some of the most common foods with glyphosate include:
Non-organic cereals and grains, including wheat, barley, oats, millet, buckwheat, wild rice, popcorn, and sorghum

Major GMO foods, such as corn, soy, and canola

Additives, including corn syrup, corn starch, baking powder, fructose, maltodextrin, ad natural flavors

Non-organic canola oil

Non-organic fruits and vegetables, including papaya, apples, oranges, summer squash, zucchini, potatoes, beans, lentils, peas, peppermint, spearmint, and spices

Packaged foods, such as bread, muffins, cookies, crackers, snacks, pastries, potato chips, corn chips, multigrain chips, corn tortillas, soy sauce, rice milk, almond milk, olive oil, soy milk and most canned fish

Sugary foods, such as sugar, cane sugar, beet sugar, corn sugar, high fructose corn syrup, chewing gum, pastries, and bars

Some nuts and seeds, including almonds and sunflower seeds
As a rule of thumb, watch out for foods that are labeled organic. Legally, foods that are labeled 'organic', may still contain up to 5 percent of non-organic ingredients. Instead, if you are buying packaged foods, look for the label '100 percent organic'.
Testing For Glyphosate Toxicity
Now that you know how dangerous glyphosate is for your health, you may be interested in a lab test to find out if your body is dealing with glyphosate toxicity. Fortunately, my team and I have been able to network with a great lab distributor to offer glyphosate toxicity testing for everything at the best price possible at retail value. This is a smart way to cut your costs down by skipping the middle man (your doctor's visit).
You can take the test from the comfort of your home. It simply requires 10 mL of your first morning urine before any food or drink, then you can send it to the lab with the mailing slip in your kit. Don't worry, all instructions are included in your kit. The process is simple, and they have great customer service to help you over the phone if you need it.
You can learn more about glyphosate toxicity testing and order your test kit here.
Detox Strategies
You may use a variety of detox strategies to detoxify your body from glyphosate toxicity and improve your overall health. Let's look at these strategies one by one.
1. Choose Organic Foods Whenever Possible
Glyphosate or Roundup is prohibited in organic crops. It's true that contamination may still pose a threat, organic levels have minimal risk and level of contamination compared to conventional food. People who eat organic foods are less exposed to glyphosate and synthetic pesticides.
Besides choosing organic foods as possible, it is a good idea to buy locally grown whole foods. Since they don't travel long distances, and never internationally, they are not only better for the environment, but have a lower risk of coming into contact with conventional ingredients and getting contaminated. Shopping at your local farmer's market or joining a CSA, you may get to know your farmer's and learn how your food was grown.
Growing your own food is also another idea. This is the best way to ensure that your food is organic. Even if you have a small space, you may have room for a small garden to grow greens, peppers, or tomatoes. You may even grow herbs and spices indoors.
Of course, eating organic is not always possible or budget-friendly. Make sure to follow the list of dirty dozen and clean fifteen. Never buy non-organic foods from the dirty dozen list. You may check out this list on the Environmental Working Group's (EWG) website here (14).
2. Wash Non-Organic Produce with Water and Vinegar or a Vegetable Wash
It is essential that you wash any non-organic produce very well. Water is not enough. Make your own veggie wash with water and vinegar or use this Veggie Wash for your convenience.
This is a fantastic way to remove dirt and chemicals from your produce. Remember, agricultural chemicals and pesticides are created to withstand water, this is why it is so important to remove chemicals, soil, and wax through a safe and organic wash.
Make Your Own Veggie Wash
Ingredients:
Directions:
Mix your ingredients together for a powerful veggie soak. Use it for non-organic greens, veggies, and fruits.
3. Get a High-Quality Water Filter
You may be surprised to learn that glyphosate is not only in your food, but may be in your drinking water too. Unfortunately, buying bottled water is expensive and in some cases, it's nothing more than bottled tap water. It is a much smarter idea to invest in a high-quality water filter for your home to filter out glyphosate and other pesticides (15, 16, 17, 18).
Water is absolutely essential for optimizing detoxification abilities and energy production within your body. This is why it's important to drink clean and high-quality water. I recommend a good whole house water filtration system to ensure that your water is clean and free from glyphosate, chlorine, DBP, pesticide, and prescription drug residue.
Having a whole house filtration system may drastically improve your life and long-term health. I highly recommend Aquasauna's whole house filtration system. They have high-quality products and great customer service.
Berkey water filter systems is another company and filtration system I recommend. They are low cost, yet have a remarkable ability to remove glyphosate, other unhealthy chemical toxins, pathogenic bacteria, parasites, and cysts. They are able to significantly reduce fluoride and arsenic via the "PF" line of filters. They are even portable and do not rely on electricity, hence they are perfect if you are living in an apartment or a rental home. You may check out their products here.
You may learn about the hidden dangers of water toxicity and what to do about it in this article.
4. Use Natural Lawn Care Services
Natural lawn care is a holistic game plan for your lawn. It is not a problem and solution strategy, where you are spraying chemical herbicides on invaders.
The idea is that your grass is healthy when it's in harmony with its environment. When it's healthy it's more resistant to pests. The base of a healthy lawn and natural lawn care is providing adequate aerated soil with plenty of necessary nitrogen, organic materials, and beneficial organisms. This way your lawn becomes healthy and naturally resistant to weeds.
Natural lawn care may rely on lime, sulfur, organic fertilizers, and biodegradable herbicides and pesticides instead of using synthetic products and harmful chemicals. To ensure long-term health, make sure to use natural lawn care services or practice natural lawn care techniques yourself.
5. Specific Glyphosate Detox Regimen
The last, yet an incredibly important part of your glyphosate detox is a specific glyphosate detox regimen.
Super Glutathione
Glutathione has been referred to as a master antioxidant due to its essential role in maintaining exogenous antioxidant, such as vitamin C and E in their active form. It plays a significant role in your immune function by strengthening your T-cells and keeping tissue damage and autoimmune responses in check.
Super Glutathione provides intercellular antioxidant support. It supports your immune system, healthy cell function, healthy aging, detoxification, amino acid transport, and antioxidant activity. Take one to two capsules in the morning and one to two capsules before bed.
This product helps to push glyphosate out of cells so it can work its way back into circulation. It is key to take this with the BioActive Carbon MetChem for optimal glyphosate detoxification results.
BioActive Carbon MetChem
BioActive Carbon MetChem is a powerful supplement derived from multiple sources of humic acid and fulvic acid. It has a fantastic ability to support your body's detoxification ability, reduce heavy metal load in your body, and remove toxins, including glyphosate from your body.
The unique bioactive carbons in the BioActive Carbon MetChem formula are the best for binding and pulling both heavy metals such as mercury and aluminum as well as glyphosate from the body. For the best results, take one to two capsules in the morning and one to two capsules before bed.
BioActive Trace Minerals
The main component of BioActive Carbon Minerals is the naturally occurring, highly refined and naturally chelated extracts of fulvic acid. Additionally, it contains over 70 naturally occurring, plant-derived trace element minerals, it contains twelve amino acids in an unaltered ionic solution.
It promotes molecular synthesis in the body, helps to regulate cellular energy (ATP) production, supports detoxification pathways in your body, and promotes optimal utilization of enzymes. For optimal results, take 10 drops in water twice a day. This helps the body detoxify and recharge the cellular battery once you remove glyphosate from the system.
Final Thoughts
Glyphosate is the world's most commonly produced chemical, which is the primary toxin in Roundup and other herbicides. It is a carcinogenic chemical that may be linked to a number of chronic health conditions, including cancer, gut flora imbalance, Alzheimer's disease, Parkinson's disease, mental health issues, such as depression, anxiety, and autism, chronic kidney disease, reproductive issues, and transgenerational problems.
It is clear that you need to protect your health from this chemical. If you follow my simple detox strategies as outlined in this article, you can detox your body from glyphosate and other toxins, and protect yourself from further glyphosate exposure. Following this detox regimen, you may experience more energy and greater long-term health.
Sources in This Article Include:
1. Glyphosate. US Environmental Protection Agency.
Link Here
2. Glyphosate. Extension Toxicity Network.
Link Here
3. Dixon, E. Common weed killer glyphosate increases cancer risk by 41%, study says. CNN.
Link Here
4. Guyton, KZ. Carcinogenicity of tetrachlorvinphos, parathion, malathion, diazinon, and glyphosate. Lancet Oncol. 2015 May;16(5):490-1. PMID:
25801782
5. De Roos, AJ, Zahm, SH, Cantor, KP, Weisenburger, DD, Holmes, FF, Burmeister, LF, Blair, A. Integrative assessment of multiple pesticides as risk factors for non-Hodgkin's lymphoma among men. Occup Environ Med. 2003 Sep;60(9):E11. PMID:
12937207
6. Eriksson, M, Hardell, L, Carlberg, M, Akerman, M. Pesticide exposure as risk factor for non-Hodgkin lymphoma including histopathological subgroup analysis. Int J Cancer. 2008 Oct 1;123(7):1657-63. PMID:
18623080
7. Herrmann, KM, Weaver, LM. The shikimate pathway. Annu Rev Plant Physiol Plant Mol Biol. 1999 Jun;50:473-503. PMID:
15012217
8. Krüger, M, Shehata, AA, Schrödl, W, Rodloff, A. Glyphosate suppresses the antagonistic effect of Enterococcus spp. on Clostridium botulinum. Anaerobe. 2013 Apr;20:74-8. PMID:
23396248
9. Shehata, AA, Schrödl, W, Aldin, AA, Hafez, HM, Krüger, M. The effect of glyphosate on potential pathogens and beneficial members of poultry microbiota in vitro. Curr Microbiol. 2013 Apr;66(4):350-8. PMID:
23224412
10. Samsel, A, Seneff, S. Glyphosate, pathways to modern diseases III: Manganese, neurological diseases, and associated pathologies. Surg Neurol Int. 2015 Mar 24;6:45. PMID:
25883837
11. Mesnage, R, Defarge, N, Spiroux de Vendômois, J, Séralini, GE. Potential toxic effects of glyphosate and its commercial formulations below regulatory limits. Food Chem Toxicol. 2015 Oct;84:133-53. PMID:
26282372
12. Savitz, DA, Arbuckle, T, Kaczor, D, Curtis, KM. Male pesticide exposure and pregnancy outcome. Am J Epidemiol. 1997 Dec 15;146(12):1025-36. PMID:
9420527
13. Jayasumana, C, Gunatilake, S, Senanayake, P. Glyphosate, hard water and nephrotoxic metals: are they the culprits behind the epidemic of chronic kidney disease of unknown etiology in Sri Lanka? Int J Environ Res Public Health. 2014 Feb 20;11(2):2125-47. PMID:
24562182
14. EWG's 2019 shopper's guide to pesticides in produce™. Environmental Working Group.
Link Here
15. Morris RD. Drinking water and cancer. Environmental Health Perspectives. 1995;103(Suppl 8)
:225-231.
16. Bureau of Environmental Health – Chloroform
Link Here
17. Richardson SD, Plewa MJ, Wagner ED, Schoeny R, Demarini DM. Occurrence, genotoxicity, and carcinogenicity of regulated and emerging disinfection by-products in drinking water: a review and roadmap for research. Mutat Res. 2007 Nov-Dec;636(1-3):178-242. PMID:
17980649
18. Rodriguez-Mozaz S, Weinberg HS. Meeting Report: Pharmaceuticals in Water—An Interdisciplinary Approach to a Public Health Challenge. Environmental Health Perspectives. 2010;118(7)
:1016-1020.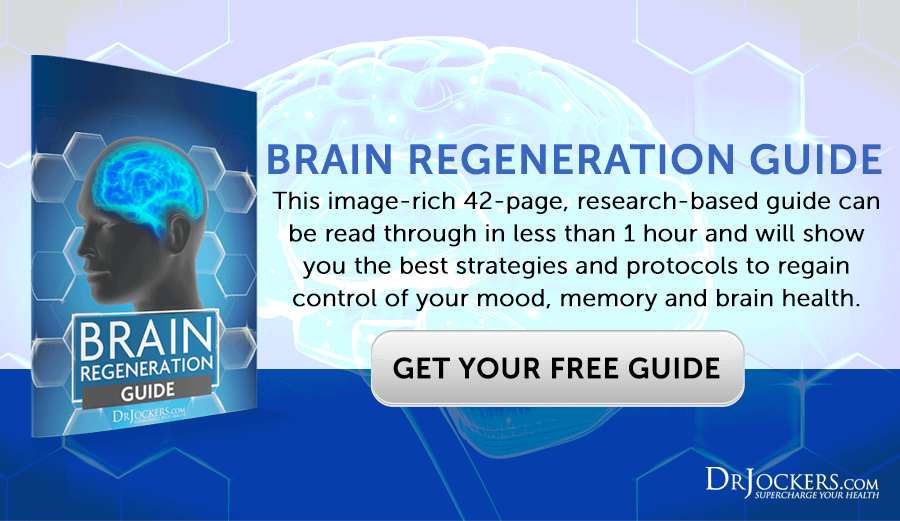 Was this article helpful?