Blueberry Gut Healing Protein Shake
This blueberry gut healing protein shake is a simple recipe with very powerful ingredients that taste great and will help you heal your gut and strengthen your body!  I know you will enjoy this great protein shake!
If you enjoy recipes like this, you may be interested in my advanced nutrition and recipe book the Keto Metabolic Breakthrough.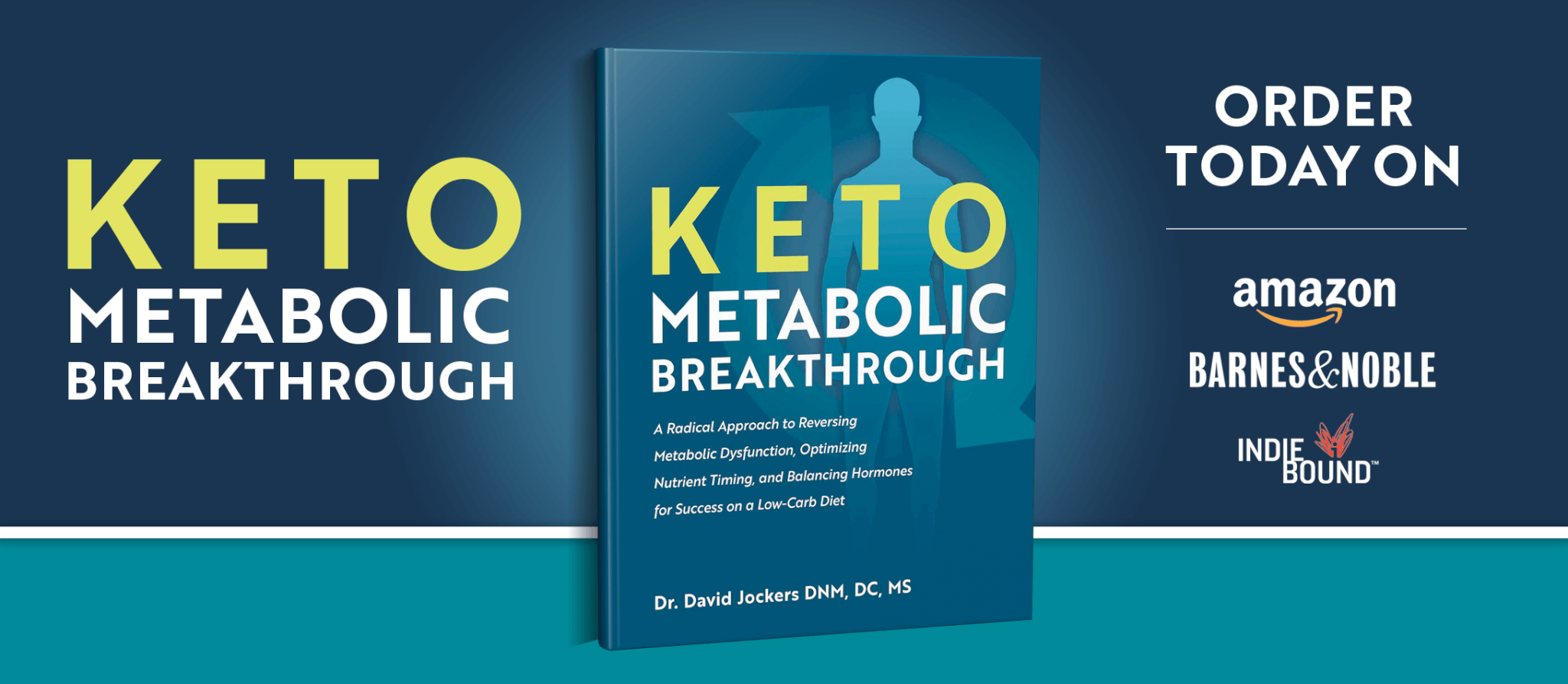 Print
Blueberry Gut Healing Protein Shake
Yield 2 shakes
Ingredients:
¼-1/2 cup of organic frozen blueberries
1 cup of organic full-fat coconut milk in the can
2 scoops of Gut Healing Protein or another protein powder of your choice that is good for healing the gut (the nutrition info is based on the Gut Healing protein though!)
1 tsp of organic cinnamon
Optional Ingredients:
Instructions:
Step #1:  Gather ingredients
Step #2:  Take the coconut milk out of the can (it is often divided into a clumpy, fat portion and water portion) and put it into a blender and blend until smooth and creamy.  I will often blend up 2 cans at a time and then place the whipped up coconut milk into a glass mason jar.
Step #3:  Add in the frozen organic blueberries, gut healing protein, cinnamon and greens (if you desire).
Step #4:  Serve and enjoy!
Notes
***The nutrition info for this recipe is based on the linked ingredients above**  
**Nutritional info does not include optional ingredients. 
Courses breakfast or beverage
Nutrition Facts
Serving Size 1 cup
Amount Per Serving

Calories 450

% Daily Value

Total Fat 32 g

49%

Total Carbohydrates 19 g

6%

Dietary Fiber 6 g

24%

Sugars 2 g

Protein 28 g

56%
* Percent Daily Values are based on a 2,000 calorie diet. Your daily values may be higher or lower depending on your calorie needs.
Dr Jockers Comments
You can make this tasty recipe in less than 60 seconds and it has incredible nutrients that support your brain, gut. and metabolism.  The gut healing protein shake is full of anti-inflammatory compounds to help you thrive in life.
Blueberries are rich in anthocyanin antioxidants that taste great and help to reduce inflammation.  The coconut milk is full of healthy medium chain fatty acids that support fat burning.  Coconut milk is also rich in lauric acid which is a natural anti-candida agent that destroys fungus and yeast.
The gut healing protein is a pea protein base formula that has no sugar and lots of fermentable prebiotic fibers that support the production of good bacteria in our gut.  It also has 5 grams of L-glutamine, 200 mg of turmeric, 250 mg of quercetin, 150 mg of ginger and SO MUCH more gut healing nutrients.  This is my go to healing protein for individuals with autoimmunity.
You can also replace the Gut Healing protein with a high quality collagen protein such as our Organic Bone Broth collagen which is loaded with key amino acids that help to heal the gut lining.  We have this in a chocolate and vanilla flavor.
Was this article helpful?