My Favorite Natural Laundry Detergent
There is nothing better than fresh laundry. Having clean clothes that smell great is important. Do you know what else is important, though? Your health. Unfortunately, commercial laundry detergent is full of chemicals and toxins. They can cause irritation of your skin, eyes, respiratory tract, and lungs. They may trigger allergic reactions and asthma. By increasing chronic inflammation, they may increase the risk of chronic symptoms and chronic health problems. Many ingredients are also carcinogenic and may increase your risk of cancer.
Choosing natural laundry detergent alternatives is important. It can be complicated though. You want something that works and is affordable. Some natural laundry detergents simply don't do the job. And many of the ones that work even better than commercial laundry detergent options are very expensive. I have a recommendation to protect your health and your budget.
In this article, you will learn about all the chemicals in commercial laundry detergent. I will discuss the toxic bucket theory of health. You will learn about the importance of natural laundry detergent. I will debunk some myths about natural laundry detergent. I will compare some popular laundry detergents. Finally, I will share my favorite natural laundry detergent we use at home regularly.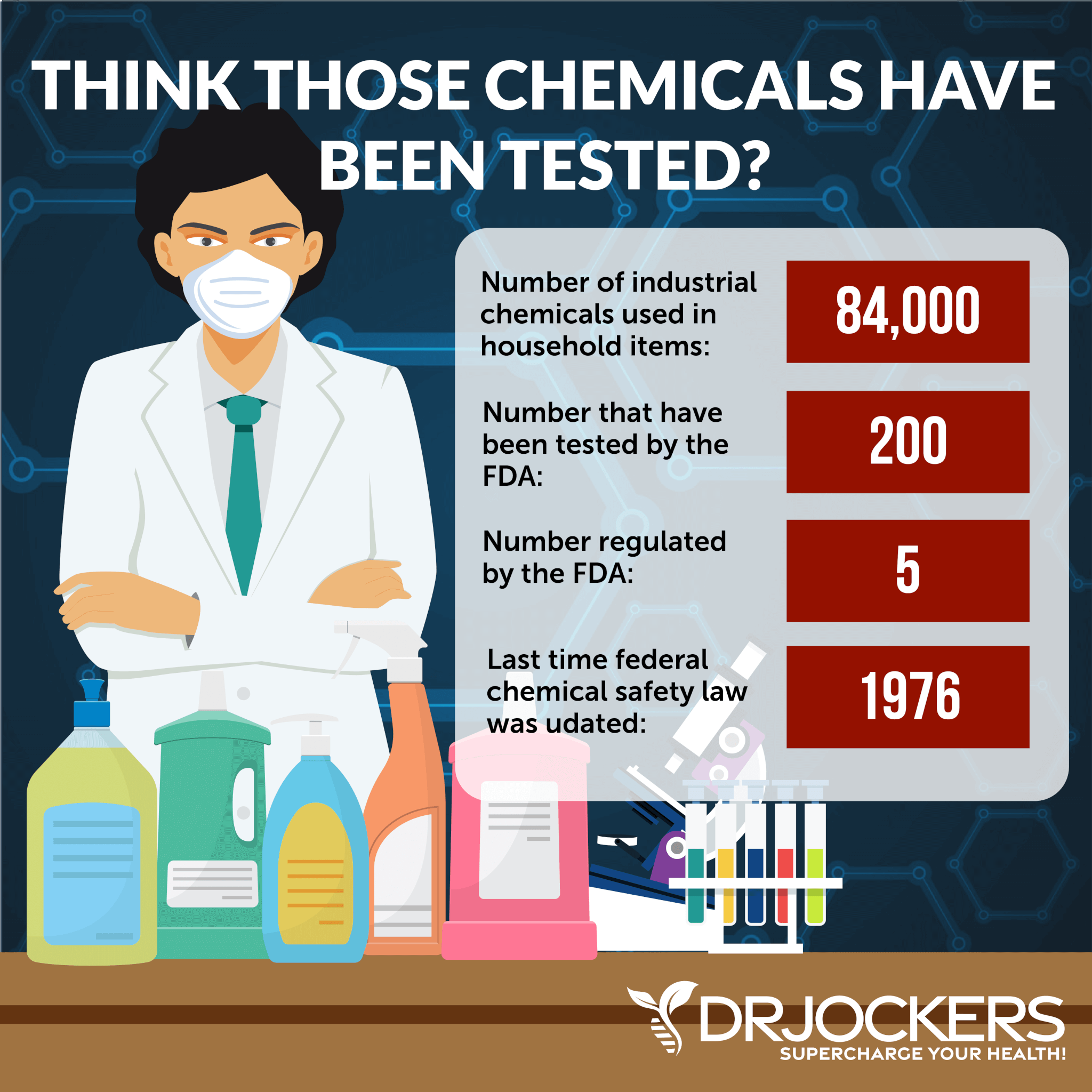 Chemicals in Commercial Laundry Detergent
We all like clean clothes. Unfortunately, commercial laundry detergent is full of harmful chemicals. Your clothes may get clean but they may also be contaminated with harmful chemicals and toxins that can disrupt your health. Let's look at the most common chemicals hiding in commercial laundry detergent:
Toxic Bucket Theory of Health
Toxins are everywhere in our modern world. It's impossible to completely escape toxin exposure. Your job is to reduce toxin exposure and prevent toxins from overflowing your bucket.
Imagining your body like a bucket may help you to understand how your health works. If you are only or mostly putting unhealthy things in your bucket, it will quickly overflow and lead to health issues. Environmental toxins, including chemicals in laundry detergent, inflammatory foods, allergens, stress, and so on in high quantities can increase the risk of irritation, inflammation, pain, low energy, sleep issue, hormonal problems, skin issue, brain fog, mental health issues, musculoskeletal pain, and all kinds of other health issues.
You have to pay attention to what to put into your bucket. To reduce the risk of filling up and overflowing your toxic bucket you need to open the faucet to let the bad stuff out and slowly add healthy things into your bucket. Reduce exposure to environmental toxins, unhealthy foods, allergens, and stress.
Support your liver and other detoxification pathways to support your body cleaning out any toxins you have encountered in the past and do encounter daily. Fill up your body with good things by using organic, natural cleaning and body products, eating organic, healthy food, moving your body, reducing stress, sleeping plenty, and practicing other healthy habits.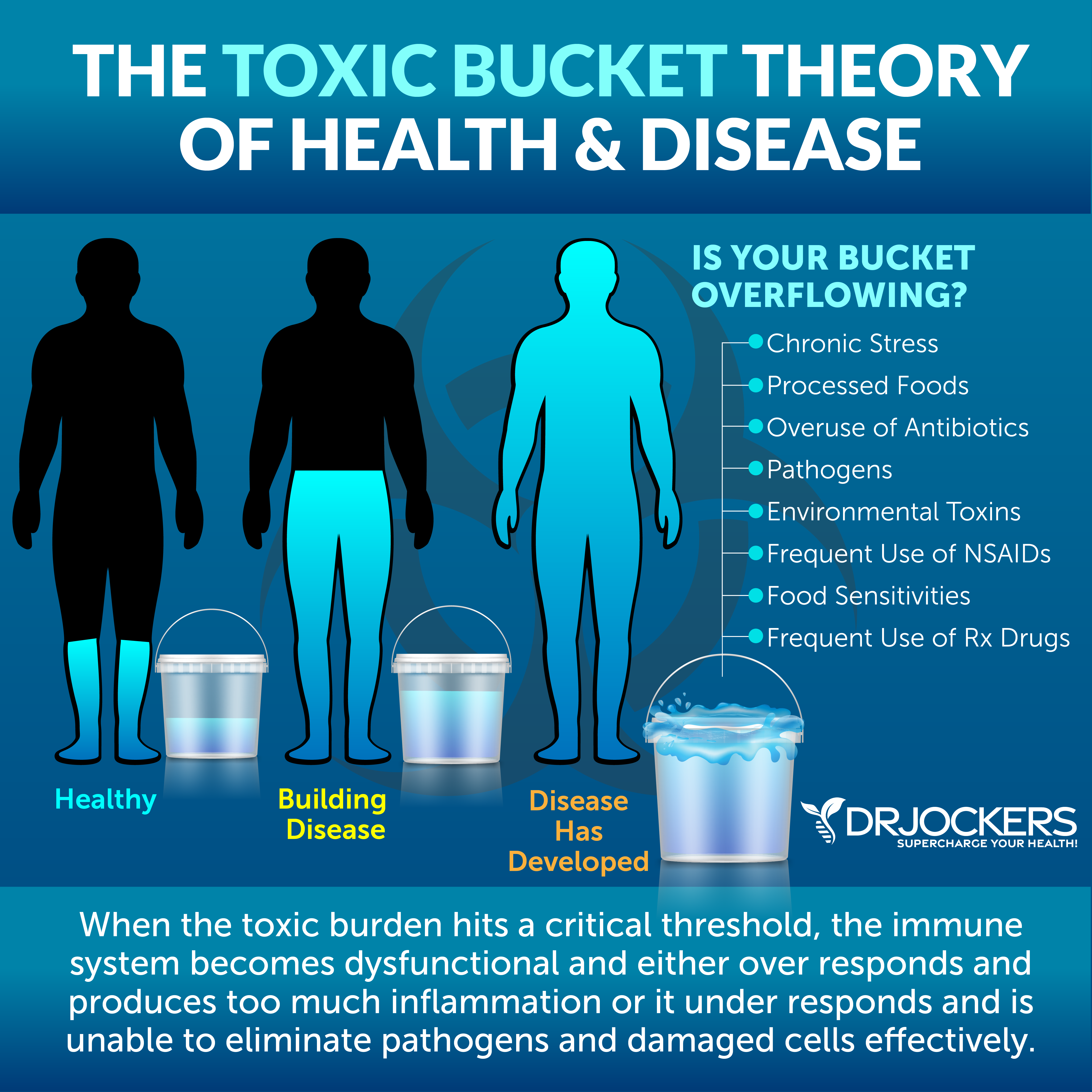 Importance of Natural Laundry Detergent
Looking at this list of chemicals and toxins in commercial laundry detergents may make you think twice about using them again. What is the alternative though?
You can use natural laundry detergent. Don't forget about fabric softeners and dryer sheets either. Switch to organic and natural in those too. Natural laundry detergent is free from these dangerous chemicals and toxins. They don't cause irritation, allergies, and inflammation in most.
Natural laundry detergent keeps your clothes healthy and clean without harming your or your family's health. Not all-natural laundry detergents are equal though. Some don't work as well as others. Read on to learn more about natural laundry detergent and the best natural laundry detergent option I've found on the market.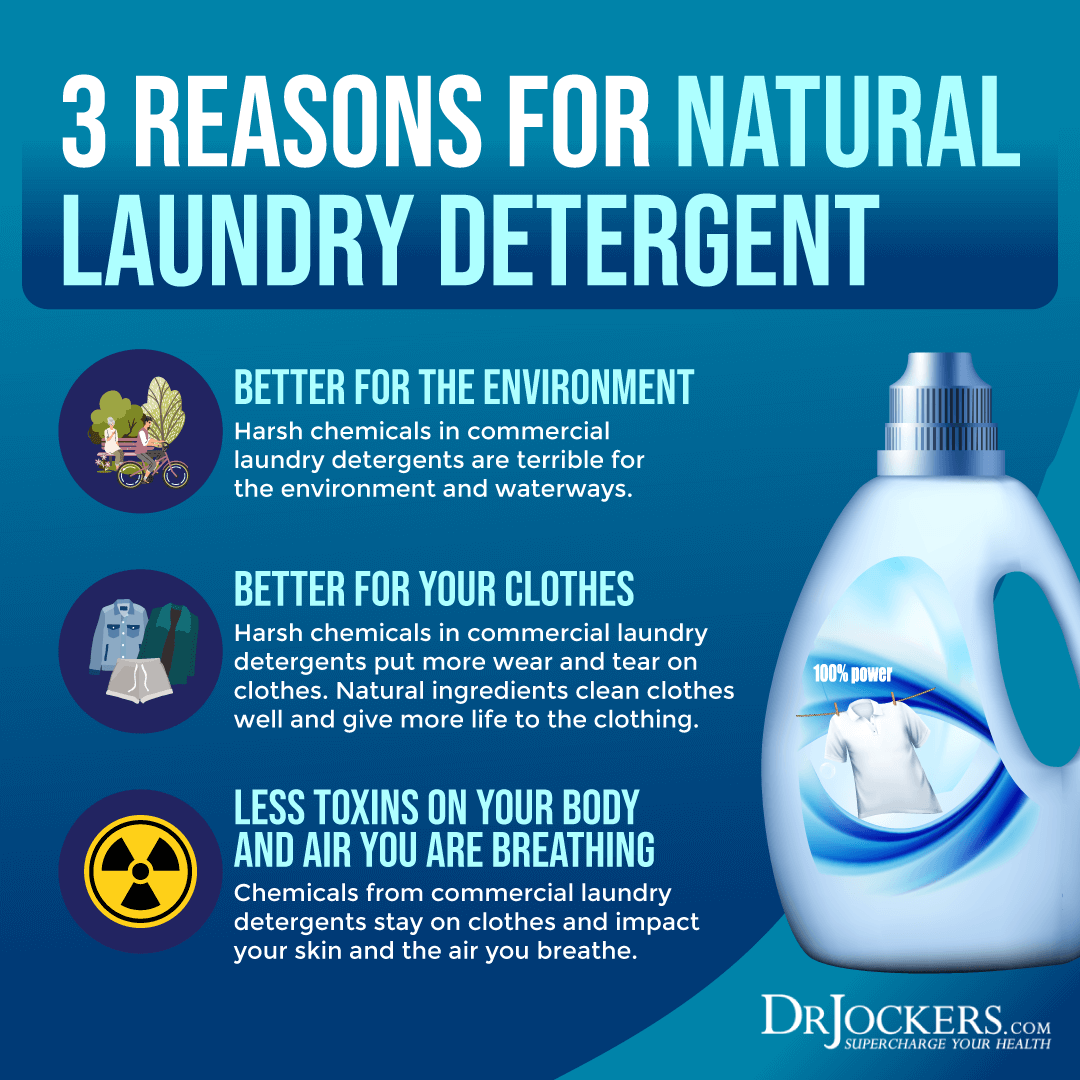 Myths About Natural Laundry Detergent 
Some people argue that commercial laundry detergents are more effective at cleaning and are more cost-effective than natural laundry detergents. This is just simply not true.
Commercial laundry detergents were never invented to create a more effective cleaner. The truth is that during World War II, there was a shortage of vegetable and animal fat they used to use to create soap for laundry. Though the all-natural soaps used up until that point were highly effective, there was simply a shortage. Chemical-filled options came to the rescue and stayed behind after the war ended. They quickly replaced all-natural soaps in the 1950s. 
Of course, today they are advertised as superior, highly-effective cleaners. But they are not more effective. They may even be less effective. Just think about what you learn about toxic optician brighteners that don't remove stains, but simply hide them from visible light (10). In addition to not being more effective than many all-natural options, they are filled with chemicals and toxins that may harm your health.
Now here comes the second concern: price. It's true that mass-produce commercial laundry detergents can be cheap. This depends on the brand of course. Buying off-brand or store-brand laundry detergent can be cheap. Buying more popular brands is more pricey. 
When you think about the cost of commercial detergent, you have to think about more than just the actual price tag. You are buying heavy jugs of detergents, yet much of it is water. You may be paying more for the water than the detergent itself. Not to mention that the rest of the ingredients are toxic chemicals that can harm your health. Doctor visits, medication, and medical procedures can cost a lot. And there is no price tag on your health.
Buying new jugs all the time is also waste that leads to useless environmental harm. Choosing a natural laundry detergent without toxic chemicals, health risks, and having to buy a new plastic jug every time is a smarter option. In the end, you will likely save money by not buying new jugs and not piling up medical bills.
Natural Laundry Detergent Comparisons 
If you are looking for a new laundry detergent or other household, body, or beauty products, it's smart to consult with the Environmental Protection Agency (EWG)'s Skin Deep Database (17). You may be surprised to find that some of your favorite brands are toxic or questionable at the least.
So what are your options? You want natural, but you need it to work. You need clean clothes and safety for your health.
Homemade:

There are many homemade and DIY laundry detergent options online you can make with borax, Fels Naptha soap, and other ingredients. Unfortunately, these don't always work. Your whites may turn gray and dingy. You can do better. Not to mention, you may not have the time to make homemade products.

Molly's Suds:

Unfortunately, this option is not powerful enough for really dirty clothes. You don't want to see stains and don't want to smell deodorant.

Branch Basics:

This is a popular option and it works well. The problem is the price. It's quite expensive at $69 for only a starter kit.

Seventh Generation:

Seventh Generation is also a popular option. It is much more affordable than Branch Basics. Unfortunately, it's not always the best for whites, greasy, and dirty clothes. They require you to pre-treat your clothes. If you want to save time, it's not the best.

Thieves Laundry Detergent by Young Living:

This is another popular option made with essential oils. But again, it's expensive at $45 to $50 a bottle. 

Truly Free: Truly Free

is the best laundry detergent I could find. It works and it's affordable. Continue onto the next section to learn more about

Truly Free

.
Introducing Truly Free
Truly Free is a US company from Michigan that makes natural laundry practices better. 
It uses less packaging, which is better for the environment. It is free from toxic chemicals, including toxic fragrances, making it a better and safe option for your health. It uses completely natural ingredients, which I love to see as a functional and natural medicine doctor.
It works. It truly works. My clothes come out clean. Even my kid's muddy, dirty clothes come out clean after soccer practice. Food stains that are also common in a family with four little ones also come out easily. Our clothes smell fresh and nice without the use of toxic fragrances. 
And it's affordable and good for your budget. They offer a 1005 no-risk, 30-day money-back guarantee. Use the link here to get 300 loads for free!
Final Thoughts
Commercial laundry detergent is full of chemicals and toxins. It can cause irritation of your skin, eyes, respiratory tract, and lungs, allergic reactions, and asthma. It may increase the risk of chronic symptoms, chronic health issues, and cancer. Choosing a natural laundry detergent is important for your health. I recommend and personally use Truly Free. Try it to experience clean clothes without toxicity. Use the link here to get 300 loads for free!
If you want to work with a functional health coach, I recommend this article with tips on how to find a great coach.  On our website, we offer long-distance functional health coaching programs. For further support with your health goals, just reach out and our fantastic coaches are here to support your journey.
Sources in This Article Include:
1. De Jongh CM, Verberk MM, Withagen CE, Jacobs JJ, Rustemeyer T, Kezic S. Stratum corneum cytokines and skin irritation response to sodium lauryl sulfate. Contact Dermatitis. 2006 Jun;54(6):325-33. doi: 10.1111/j.0105-1873.2006.00848.x. PMID:
16787454
2. Pizzorno L. Canaries in the Phosphate-Toxicity Coal Mines. Integr Med (Encinitas). 2014 Dec;13(6):24-32. PMID:
26770122
3. Alexander GR Jr. The rationale for a ban on detergent phosphate in the Great Lakes Basin. Ciba Found Symp. 1977 Sep 13-15;(57):269-84. doi: 10.1002/9780470720387.ch15. PMID:
249680
4. Formaldehyde EPA.
Link Here
5. Formaldehyde. CDC.
Link Here
6.Bobette Matulonga, Marta Rava, Valérie Siroux, Alfred Bernard, Orianne Dumas, Isabelle Pin, Jan-Paul Zock, Rachel Nadif, Bénédicte Leynaert, Nicole Le Moual, Women using bleach for home cleaning are at increased risk of non-allergic asthma, Respiratory Medicine, 2016.
Link Here
7. Global Safety Management
Link Here
9. Wilbur S, Jones D, Risher JF, et al. Toxicological Profile for 1,4-Dioxane. Atlanta (GA): Agency for Toxic Substances and Disease Registry (US); 2012 Apr. APPENDIX D, HEALTH ADVISORY.
Link here
10. Salas H, Gutiérrez-Bouzán C, López-Grimau V, Vilaseca M. Respirometric Study of Optical Brighteners in Textile Wastewater. Materials (Basel). 2019 Mar 7;12(5):785. doi: 10.3390/ma12050785. PMID:
30866454
11. Melin VE, Potineni H, Hunt P, Griswold J, Siems B, Werre SR, Hrubec TC. Exposure to common quaternary ammonium disinfectants decreases fertility in mice. Reprod Toxicol. 2014 Dec;50:163-70. doi: 10.1016/j.reprotox.2014.07.071. Epub 2014 Aug 14. PMID:
25483128
12. US Department of Agriculture.
Link Here
13. University of Washington. "Toxic Chemicals Found In Common Scented Laundry Products, Air Fresheners." ScienceDaily. ScienceDaily, 24 July 2008.
Link Here
14. University of Maryland Medical System.
Link Here
15. International Peer Reviewed Chemical Safety Information (INCHEM).
Link Here
16. Global Safety Management
Link Here
17. Skin deep database EWG.
Link Here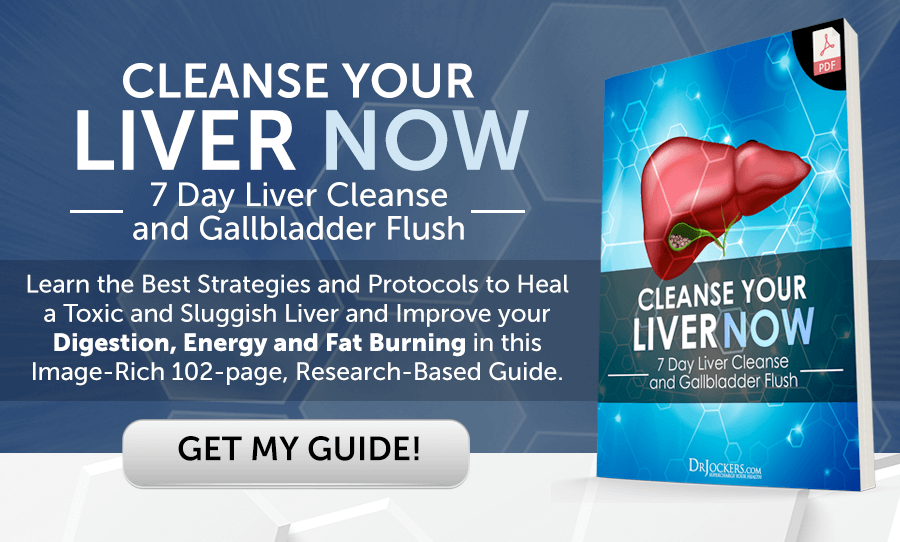 Was this article helpful?