Not Nut Butter:
This nut butter recipe is by my friend Kelcie Yeo. Enjoy this great not nut butter recipe today!
If you enjoy recipes like this, you may be interested in my advanced nutrition and recipe book the Keto Metabolic Breakthrough.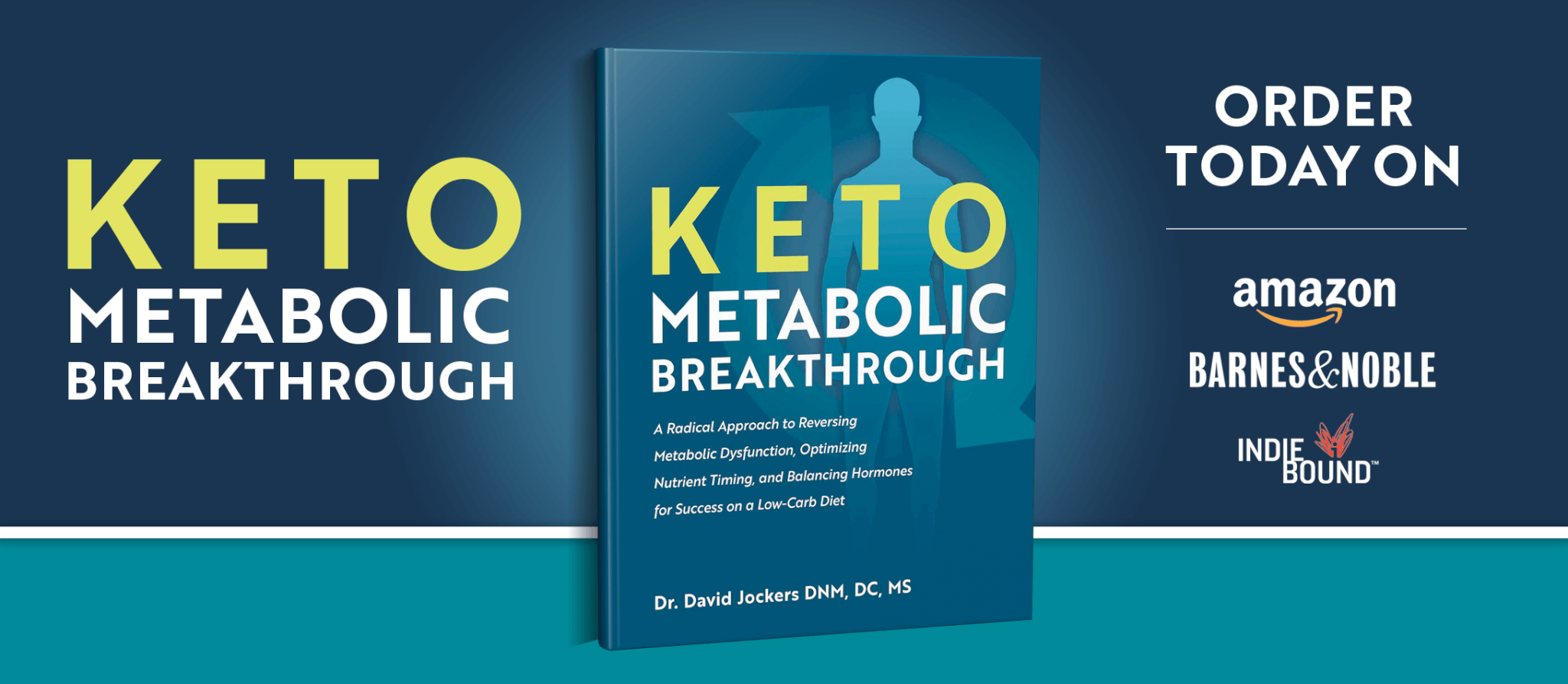 Print
Not Nut Butter
Yield 1/2 Cup of Nut Butter
Ingredients:
Instructions:
Step #1: Assemble all the ingredients
Step #2: Heat the coconut butter at a low temp in order to soften it.
Step #3: Mix all ingredients together until smooth and creamy
Step #4: Store in the refrigerator
Serve with celery, flax crackers or other veggies.
Notes
***The nutrition info for this recipe is based on the linked ingredients above**
Courses Snack or Side Dish
Nutrition Facts
Serving Size 1/4 cup
Amount Per Serving

Calories 330

% Daily Value

Total Fat 30 g

46%

Total Carbohydrates 6 g

2%

Dietary Fiber 4 g

16%

Sugars 2 g

Protein 12 g

24%
* Percent Daily Values are based on a 2,000 calorie diet. Your daily values may be higher or lower depending on your calorie needs.
Dr Jockers Comments:
Many people struggle to digest nuts and must stay off of them for at least a period of time in order to get well. My autoimmune nutrition plan takes out all nuts for 30-90 days before reintroduction in order to reduce inflammation and improve gut health. This recipe allows these individuals to still enjoy the smooth and buttery flavor of nut butter on a nut-free diet.
This recipe is loaded with good fats, clean proteins, antioxidants and enzymes. This digests very well as the vast majority of the fats are from coconut which is full of MCT's which do not depend on bile for breakdown. This is easier on the digestive system than typical nut butters and is full of fat burning ingredients you will love.
I make this using my the Chocolate or Vanilla flavored Brain SuperCharge powder which is basically a super neurologically stabilizing multi-vitamin with high quality, hypo-allergenic, vegan protein powder. You can also try using our bone broth protein or our Gut Healing Protein for extra gut support nutrients.
Was this article helpful?