Raw Creamy Cucumber Avocado Soup
This avocado Soup recipe is by my friend Kelcie Yeo.  I think you will really enjoy this great tasting creamy cucumber avocado soup!
If you enjoy recipes like this, you may be interested in my advanced nutrition and recipe book the Keto Metabolic Breakthrough.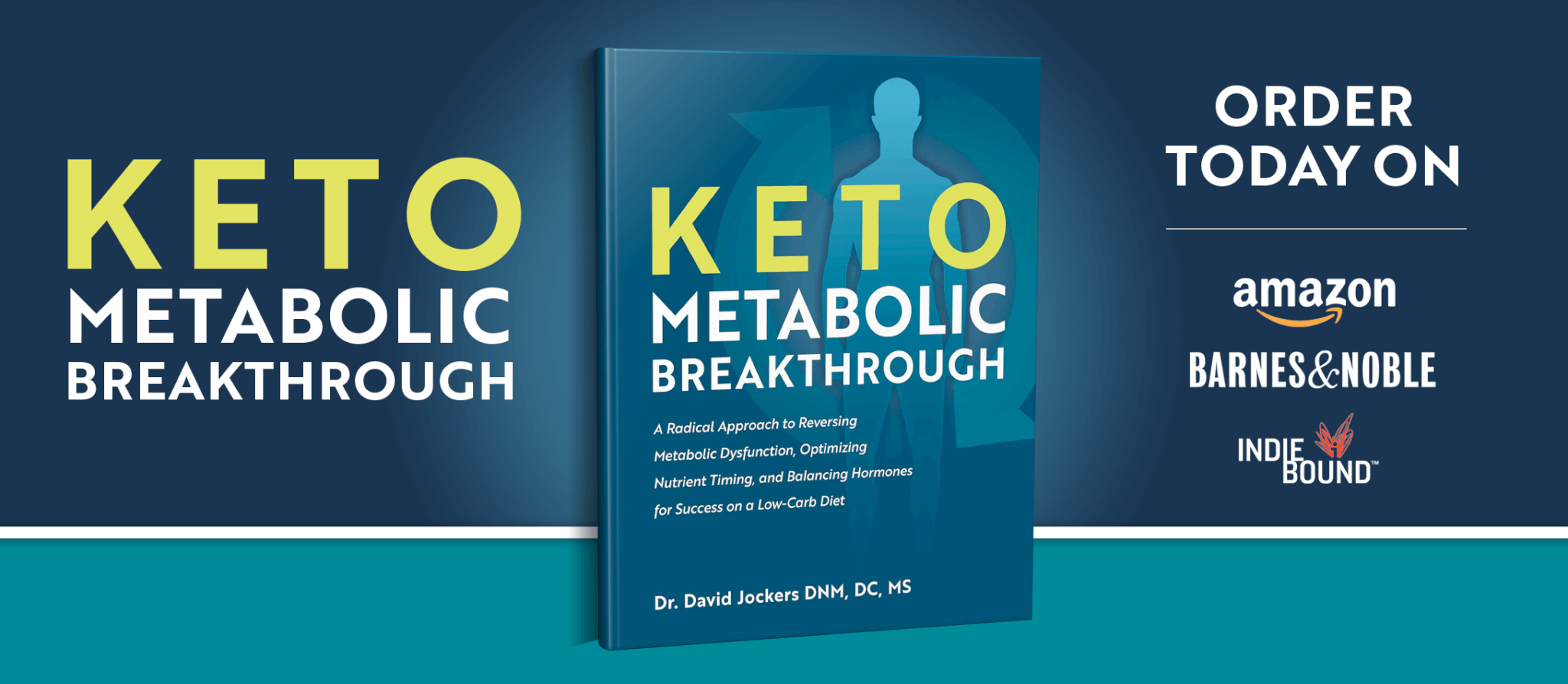 Print
Cucumber Avocado Soup
Yield 2 Cups
Ingredients:
1 organic cucumber
1 ripe avocado
¼ cup raw lemon juice (freshly squeezed)
2 cloves of garlic
½ cup chopped cilantro
½ cup of filtered water
1 tsp pink salt
Instructions:
Step #1:  Assemble all the ingredients and prepare them properly
Step #2:  Blend all ingredients together in a VitaMix
Step #3:  Serve Chilled
Notes
***The nutrition info for this recipe is based on the linked ingredients above**  
Courses Side Dish
Nutrition Facts
Serving Size 1 cup
Amount Per Serving

Calories 184

% Daily Value

Total Fat 15 g

23%

Total Carbohydrates 14 g

5%

Dietary Fiber 8 g

32%

Sugars 3 g

Protein 3 g

6%
* Percent Daily Values are based on a 2,000 calorie diet. Your daily values may be higher or lower depending on your calorie needs.
Dr Jockers Comments:
I love a creamy and tangy soup like this that is loaded with good fats and antioxidants.  This recipe is loaded with electrolytes and trace minerals that promote an alkaline environment within the body.  It is also very easy on the digestive system, so those with compromised guts do very well with it as the blender has already pre-digested it for us!
Avocados are extremely rich in potassium and magnesium as well as the carotenoid antioxidants lutein and zeaxanthin.  Cucumber is rich in the beauty mineral silica.  The lemon provides more potassium, vitamin C and vitamin P (also called citrus bioflavonoids).  This is a healthy skin and anti-aging recipe for sure!
Garlic and cilantro are powerful detoxifying foods that help pull toxic debris, bad bacteria and parasites out of the system.  Cilantro, lemon and cucumber are also great for helping support the processes of the liver and kidneys for optimal health.
Most people really enjoy this recipe in the spring, summer and fall.  Harder to do a cooler soup like this in the winter but great for the warmer months.
You can have this with other food or as a stand-alone lunch or snack.  Let us know how you enjoyed it!
Was this article helpful?