Coconut Fried Chicken:
Coconut fried chicken is a great replacement for our society's love of deep fried chicken. This is grain-free and low carb and loaded with good fats, antioxidants and clean proteins. Coconut can handle the high heat that is used to fry effectively and although most the antioxidants in the herbs are damaged with the high temperatures they do offer protection against the formation of carcinogenic chemicals.
Eat these with some fresh, organic veggies to get more antioxidants with this meal. The antioxidants will help neutralize any of the free radicals that were formed during the high temperature cooking process. You will enjoy this healthy, great tasting, fat burning fried chicken recipe!! Be sure to leave a comment in the box below the recipe to let us know your experience with this!
If you enjoy recipes like this, you may be interested in my advanced nutrition and recipe book the Keto Metabolic Breakthrough.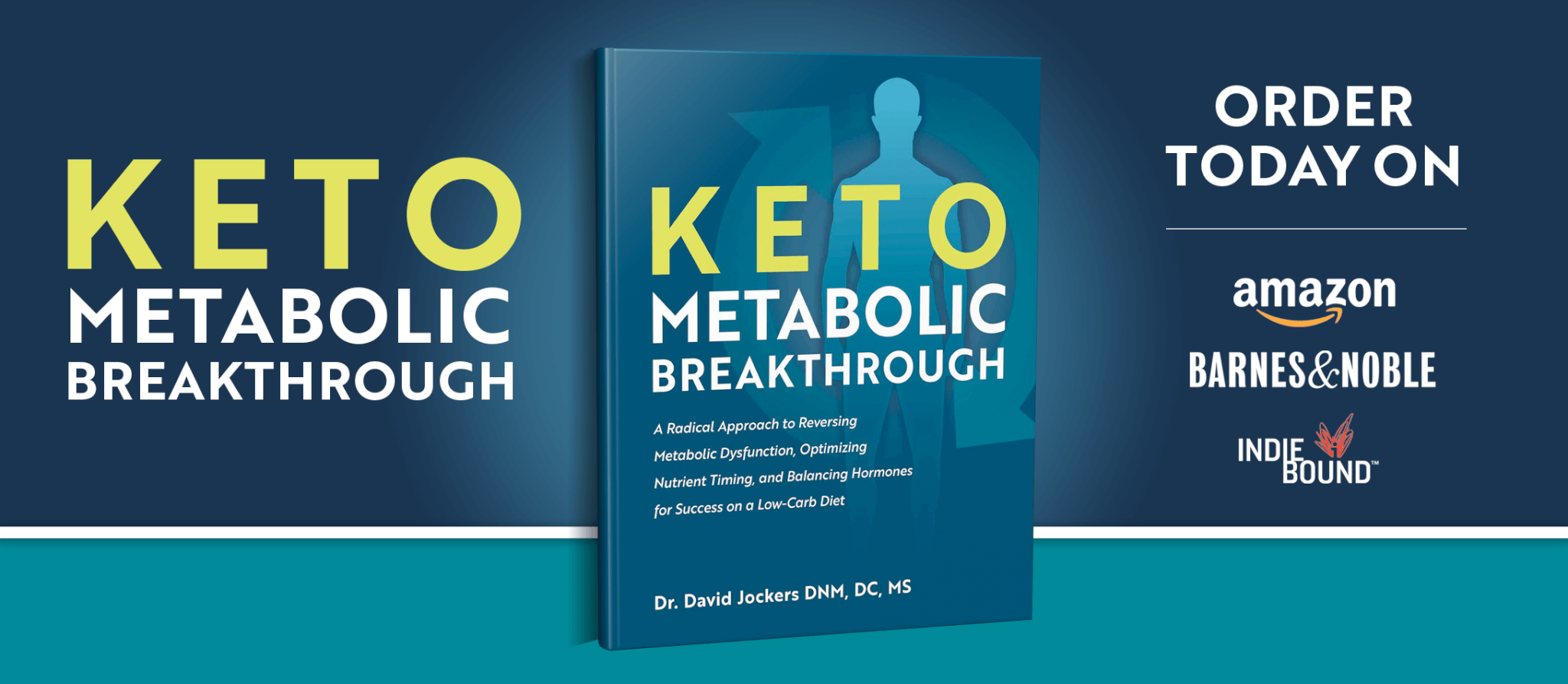 Print
Coconut Fried Chicken
Yield 24 Drumsticks
Ingredients:
24 organic chicken drumsticks
2 large organic eggs
1 cup of coconut flour
1 cup of coconut oil
1 tsp of pink salt
1 tsp of garlic powder
1 tsp of dried thyme
1 tsp of paprika (more or less if you like it hot or not)
Servings: 24 drumsticks
Directions:
Step #1: Preheat oven to 400 F
Step #2: Heat coconut oil in a deep stainless steel frying pan until it starts to bubble and snaps if you sprinkle water on it.
Step #3: Mix eggs up in a medium sized bowl
Step #4: Combine all the herbs and coconut flour in a large bowl and mix very well.
Step #5: Dip the drumsticks in the whisked eggs and then coat the chicken with the dry mixture and place in hot oil on pan. Allow both sides to brown nicely but not burn.
Step #6: Place finished chicken drumsticks on a sheet pan and put them in the oven for 10-15 minutes to bake.
Step #7: You can find great pasture-raised chicken and other fantastic animal products through US Wellness Meats here
***Nutritional info does not include optional ingredients.***
***The nutrition info for this recipe is based on the linked ingredients above**
Courses Dinner
Nutrition Facts
Serving Size 2 drumsticks
Amount Per Serving

Calories 466

% Daily Value

Total Fat 27 g

42%

Total Carbohydrates 8 g

3%

Dietary Fiber 3 g

12%

Sugars 2 g

Protein 47 g

94%
* Percent Daily Values are based on a 2,000 calorie diet. Your daily values may be higher or lower depending on your calorie needs.
Was this article helpful?