Top 10 Surprising Uses For Frankincense Oil
Essential oils have been used for centuries in different civilizations for medicinal, spiritual, and religious applications. The oils extracted from the leaves, root, stem and other parts of the plant are reckoned for their magical healing properties. If you are an aromatherapy lover, you have probably heard of the frankincense oil.
Derived from the resins collected from the trees of genus Boswellia, frankincense essential oil is one of the most common type of essential oils that are used in aromatherapy for aromatherapy and health concerns.
Frankincense Used Throughout History
Native to the Middle East Region, Frankincense trees were considered as extremely valuable and beneficial during the ancient time. Egyptians used the leaves of the frankincense to fumigate their home, for religious purposes, and the oil for cosmetics.
Apart from that, frankincense oil was also used in traditional medications for healing different health conditions and to improve the spiritual consciousness.  It was also a gift given to baby Jesus by the traveling wise men in the bible.
Now, many studies have also confirmed that Frankincense oil has amazing therapeutic properties that help in curing different ailments and skin conditions.  Here are 10 surprising uses for frankincense oil that you must know.
Relieves Stress
Frankincense oil because of its anti-anxiety and anti-depressant abilities will immediately induce the feeling of peace and relaxation. The sweet and calming aroma of this magical oil removes the negative thoughts and improves intuition to enable people in making under the most challenging situations.
Add a few drops of frankincense to an oil diffuser for experiencing calmness and relaxation in your home throughout a day.
Promotes Good Sleep
Frankincense essential oil is proven to be very effective in lowering the level of stress, anxiety, and nervousness, thus enabling you to fall asleep naturally. The soothing and calming aroma of this valuable essential oil help your body to reach to an ideal sleeping state for a better sleep.
Put 3-4 drops of frankincense oil in a tissue paper and keep it under your pillow to take a good sleep.
Boosts Immunity
Various studies have confirmed that frankincense oil has antimicrobial properties that help in destroying infection causing viruses, bacteria, and fungus. Frankincense essential oil do not only prevent germs from forming on the mouth and skin but also provides support to the body to fight against infections (1).
Reduces Inflammation
Frankincense oil is enriched with boswellic acids that are proven to be very effective in treating any kind of inflammation and pain related conditions that affect the joints, muscles, and tendons. Scientific studies have confirmed that this oil suppresses the production of the key inflammatory molecules related to the conditions like arthritis, painful bowel disorders and various other conditions (2).
The anti-inflammatory nature of frankincense oil is also proven to be very effective in preventing the breakdown of the cartilage tissues thereby making it one of the best natural remedies for any relieving any kind of inflammatory condition.
Fights Oral Infections
Owning to the antiseptic benefits, frankincense oil is proven to be very beneficial in preventing gingivitis, bad breath, toothaches, cavities, mouth sores and various other oral problems.
If you are also struggling with any kind of oral infection, mix a few drops of frankincense oil and one teaspoon of baking soda in a cup of water and rinse your mouth two to three times in a day to maintain a good oral health.
Reduces the Risk of Cancer
Frankincense oil also reduces the risk of all types of cancer. It has triterpenoids and anti-tumor properties that help in killing the cells causing cancer.  The triterpenic acids (BA, ABA, KBA, and AKBA) present in the frankincense oil suppress the synthesis of RNA, DNA, and protein in human leukemia HL-60 cell in a dose-dependent manner.
Besides this, it also controls the growth of the HL-60 cells, thus reducing the risk of cancer (3, 4).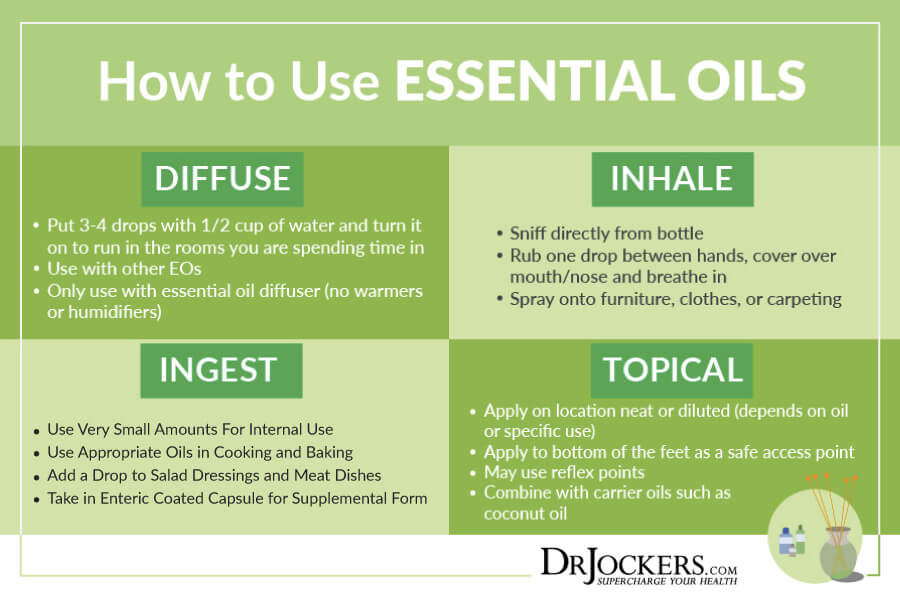 Nourishes Skin and Prevents Acne
Studies show that Frankincense oil has the ability to prevent the skin from acne and premature aging skins like wrinkles and scars. It has powerful astringent qualities that help in reducing the appearance of acne, blemishes, and wrinkles.
Add 2 to 3 drops of the essential oil in any base oil and apply over your skin for few days to get a glowing and smooth skin.
Relieves Digestive Problems
Frankincense oil is very beneficial in alleviating digestive problems. It does this by accelerating the secretion of the digestive enzymes and relaxing the digestive tract muscles (5). It also improves circulation which is vital for keeping the digestive system in a healthy condition.
Mix 5 to 6 drops of the essential oil with almond or sandalwood oil and apply over your stomach two to three times in a day to keep your digestive system in a good condition.
Alleviates Respiratory Issues
Frankincense oil is also one of the best natural remedies for respiratory issues. The aroma of this oil soothes coughs by eliminating phlegm deposited in the lungs and respiratory tracts. This magical oil is also proven to be very effective in getting relief from larynx, bronchi, congestion of nasal tract, and lungs.
The anti-inflammatory and antidepressant qualities of frankincense oil allow it to relax the breathing passages, and thereby reducing the risk of asthma attack. Add 8 to 10 drops of this oil in a bowl containing boiled water. Cover your head with a towel and inhale the evolving vapors to get relief from cold, cough, and flu.
Balances Hormonal Levels
Frankincense oil is also an effective remedy for reducing the symptoms related to menopause and menstruation. It balances the hormonal level which may lead the problems like anxiety, fatigue, headache, and mood swings. Moreover, it also reduces the risk of tumor in pre-menopausal women.
Diffuse few drops of frankincense oil in ultrasonic humidifier to inhale the calming vapors that balance hormones.
Note:
When it comes to buying the essential oil, you should choose 100% pure essential oil over synthetic oil to get the best benefits it offers.
There are no known side-effects of using frankincense oil. It is usually non-irritant and non-toxic thus, can be used by anyone. It is advised to consult with a doctor or simply do a skin test initially to see if you are allergenic to it.
So, it was all about frankincense oil and its benefits for a better health. All you need to do is, simply get a bottle of high quality frankincense oil and start exploring different ways to use it. Do post your suggestions or queries in the comment section. We would love to hear back from you!

Boswellia (Frankincense)
Boswellia, or otherwise known as Indian Frankincense, is a potent herbal extract that comes from the Boswellia serrata tree. It has been a popular anti-inflammatory herb used by Asian and African cultures for its medicinal properties to treat a number of health conditions, including. chronic inflammatory illness.
You can take advantage of this anti-inflammatory herb in various ways. Boswellia is commonly used as a pill, resin, or cream.  Research has found that boswellia can reduce inflammation in osteoarthritis and rheumatoid arthritis. It may be beneficial in lowering inflammation and inhibiting cancer growth in cancer patients (25, 26, 27).
Boswellia is particularly beneficial when used in combination with another anti-inflammatory herb, curcumin. According to a comparative, randomized, double-blind, placebo-controlled study on osteoarthritis patients, boswellia and curcumin can be used together safely and effectively. They synergize together to reduce inflammation (28).
Try Inflam Defense for Inflammation
Inflam Defense™ is my favorite supplement to support a healthy inflammatory response and to protect you from health issues which may result from inflammation.
Inflam Defense™ is a powerful combination of anti-inflammatory herbs, such as curcumin, boswellia, ginger, and rosemary extract as well as nutrients from quercetin and rutin, and proteolytic enzymes. I love this product because it can help downregulate the inflammatory process. It can help you if you are dealing with the negative impact of acute or chronic inflammatory conditions.
If you are looking to keep inflammation under control and have a healthy immune system, choose Inflam Defense™. Take one capsule twice a day between meals or for advanced protection take two or more capsules twice a day between meals or as directed by your health care practitioner.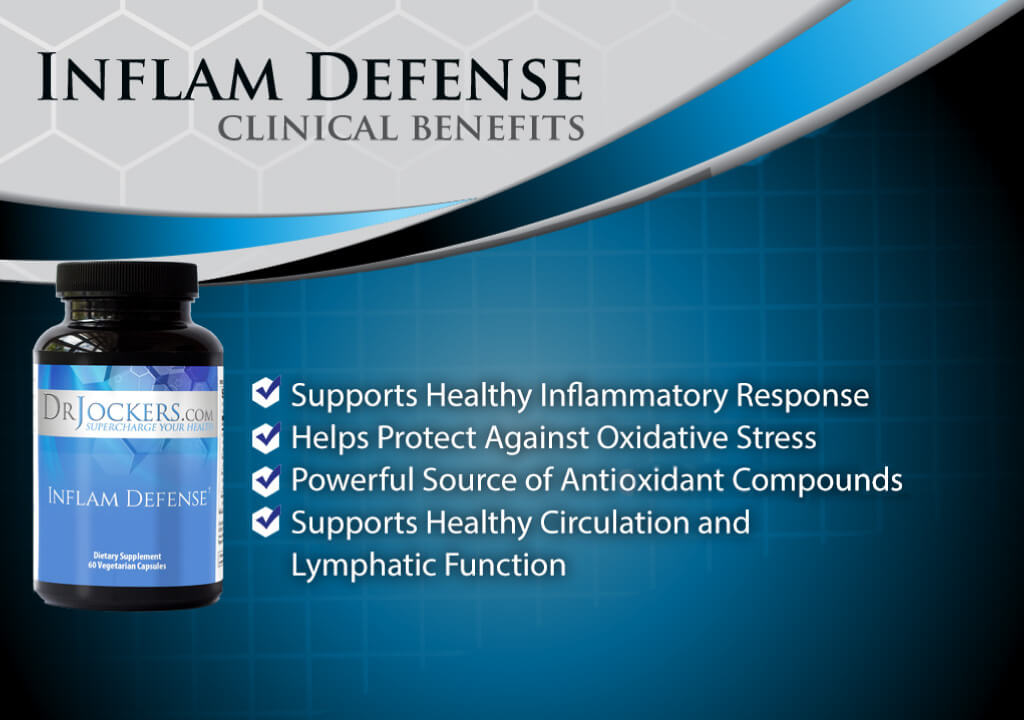 Author Bio:
Abhinav Kumar Singh is a renowned aromatherapist and essential oil educator with 8 years of professional expertise. His passion is to help others by sharing crucial information about aromatherapy, information, usage and tips from essential oils and allied natural extracts.
He has been advocating about the benefits of frankincense oil through writing and speeches to reach out thousands of persons through his blogs, articles, and speeches. Find more of his works at Allin Exporters. Apart from this, he loves traveling to new places and spending time in his backyard.
Sources For This Article Include:
1. Antimicrobial activity of frankincenses of Boswellia serrata. PDF
2. Siddiqui MZ. Boswellia Serrata, A Potential Antiinflammatory Agent: An Overview. Indian Journal of Pharmaceutical Sciences. 2011;73(3):255-261.
3. Hamidpour R, Hamidpour S, Hamidpour M, Shahlari M. Frankincenses (乳香 Rǔ Xiāng; Boswellia Species): From the Selection of Traditional Applications to the Novel Phytotherapy for the Prevention and Treatment of Serious Diseases. Journal of Traditional and Complementary Medicine. 2013;3(4):221-226.
4. The Cancer-Healing Power of Boswellia. BeatCancer.org Link Here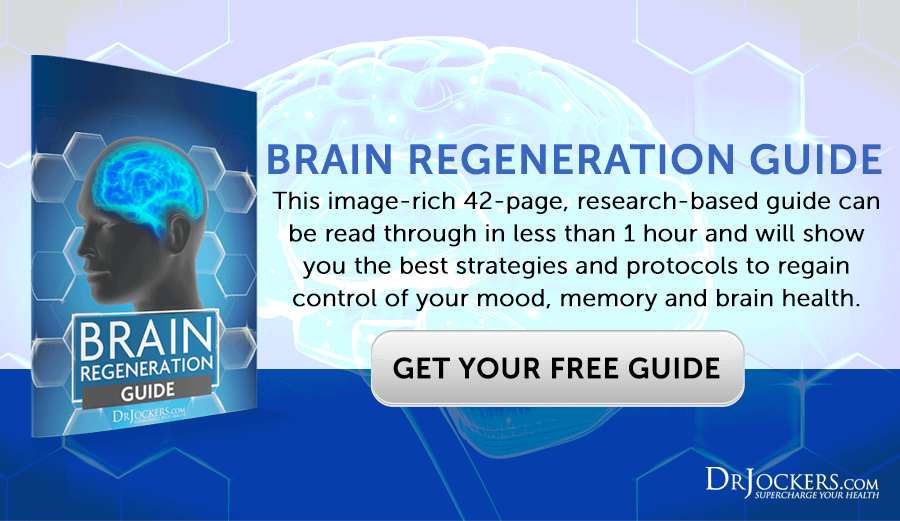 Was this article helpful?