Grain-Free Keto Biscotti:
This Grain-Free Keto Biscotti recipe is a slightly modified version from my friend Megan Kelly. She has an incredible site Renewing All Things – Biblically Based Health, Nutrition and Lifestyle specializing in neurobiology, healing, and mental health.
If you enjoy recipes like this, you may be interested in my advanced nutrition and recipe book the Keto Metabolic Breakthrough.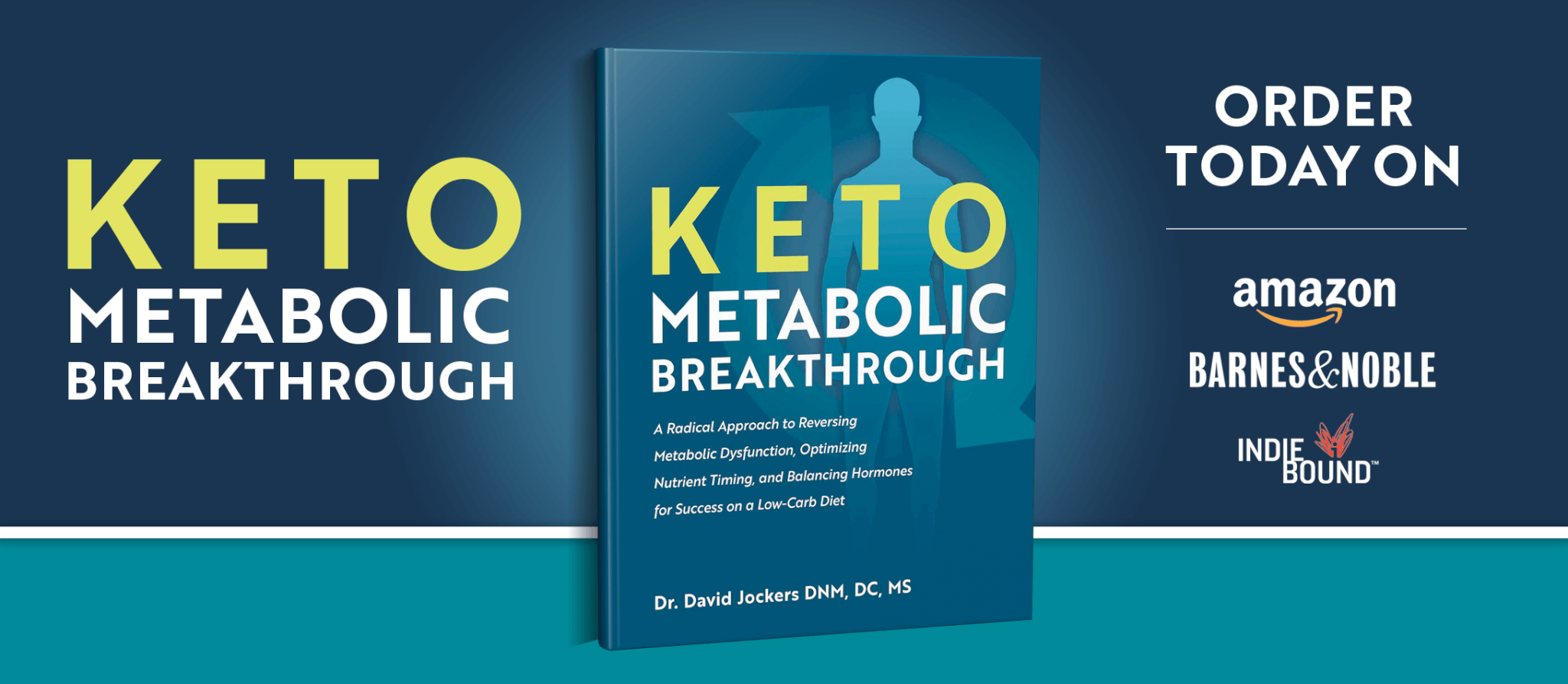 Print
Grain-Free Keto Biscotti
Yield 12 Biscotti
Ingredients:
Keto Biscotti Instructions:
Step #1: Preheat oven to 300 degrees.
Step #2: Make flour by grinding sunflower seeds (or whatever nut or seed) in a coffee grinder until four forms.
Step #3: Place all the ingredients, except water, into a food processor. Pulse together. Add water if needed.
Step #4: You want the batter to form a ball.
Step #5: Place batter onto a parchment paper.
Step #6: Using your hands mold into a long log shape.
Step #7: Slice and place slices onto cookie tray.
Step #8: Bake in oven for 45 minutes to 1 hour, until golden brown.
Notes
***The nutrition info for this recipe is based on the linked ingredients above**  
Courses Breakfast, Snack, Side Dish or Dessert
Nutrition Facts
Serving Size 1 Biscotti
Amount Per Serving

Calories 110

% Daily Value

Total Fat 10 g

15%

Total Carbohydrates 3 g

1%

Dietary Fiber 1 g

4%

Protein 2.5 g

5%
* Percent Daily Values are based on a 2,000 calorie diet. Your daily values may be higher or lower depending on your calorie needs.
Megan's Comments:
These are the perfect tea time or party treat. They go perfectly with coffee or tea and they are sugar and gluten free making them hormone and mood supportive, which is what I am all about!
I love making a big batch of these to keep on hand for a side at any meal or a snack that is full of healthy fats and protein.
Notes:
You can do 1-2 tablespoons honey if you are not a fan of stevia and if you want to make it more of a dessert rather than a breakfast.
You can use any kind of nut or seed flour. I used a combination of sunflower and pumpkin seeds. You simply blend the seeds in a blender or coffee grinder until flour forms.
Feel free to add in dark chocolate chips or cacao powder or 1 tablespoon chia seed.
Dr Jockers Comments:
The classic coffee biscuit done in a grain-free, anti-inflammatory fashion!  Perfect for your next house party or church small group session.
This is low-carb and uses superfoods such as coconut oil, coconut flakes and cinnamon.  Coconut oil is the best natural source of medium-chain triglycerides (MCT's) which help the body to burn fat, stabilize blood sugar, produce ketones and improve brain function.
Coconut flakes are a healthy source of MCT's, and they contain a great prebiotic fiber that feeds our natural microflora, improves gut motility and favors the development of good progenic (life giving) microbiota in our intestinal system.
Cinnamon helps to improve blood sugar sensitivity and when combined with fiber and MCT's has a profound effect at stabilizing blood sugar levels.  Stable blood sugar is the foundational key for healthy hormones, great energy and mental clarity.
You will thoroughly enjoy this recipe!  Let us know how you liked it in the comments box below!
Inflammation Crushing Ebundle
The Inflammation Crushing Ebundle is designed to help you improve your brain, liver, immune system and discover the healing strategies, foods and recipes to burn fat, reduce inflammation and thrive in life!
As a doctor of natural medicine, I have spent the past 20 years studying the best healing strategies and worked with hundreds of coaching clients, helping them overcome chronic health conditions and optimize their overall health.
In our Inflammation Crushing Ebundle, I have put together my very best strategies to reduce inflammation and optimize your healing potential.  Take a look at what you will get inside these valuable guides below!

Was this article helpful?