Grain Free Protein Paleo Waffles
This paleo waffles recipe is a slightly modified version from my friend Megan Kelly. She has an incredible site Renewing All Things – Biblically Based Health, Nutrition and Lifestyle specializing in neurobiology, healing, and mental health. Try out this great grain free protein paleo waffles recipe today!
If you enjoy recipes like this, you may be interested in my advanced nutrition and recipe book the Keto Metabolic Breakthrough.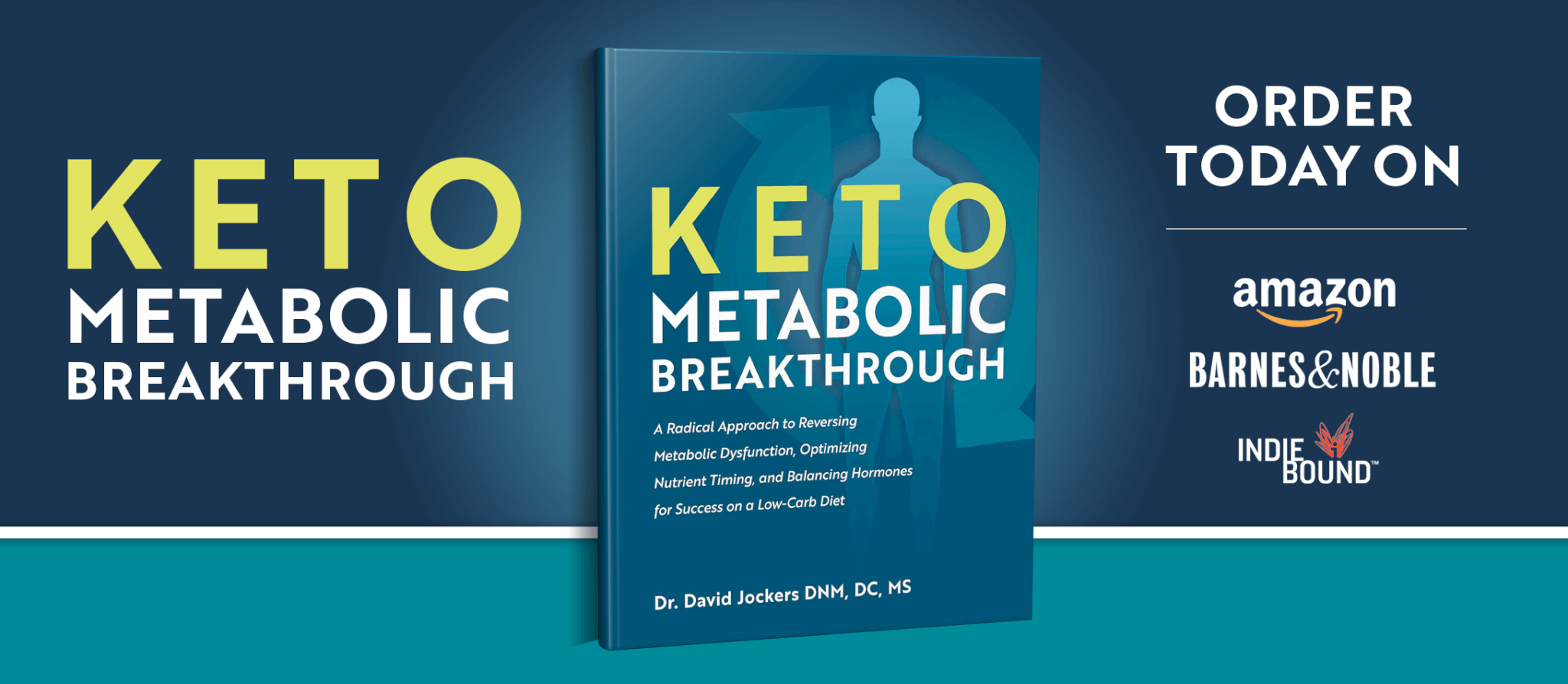 Print
Grain Free Protein Paleo Waffles Recipe
Yield 8 Waffles
Ingredients
2 Plantains
4 Eggs (ideally pasture-raised)
3 tbsps of coconut oil or grass-fed butter
1/2 tsp of baking soda
Pinch of sea salt or pink salt
2 tbsps of Vanilla Bone Broth Power Protein
1 cup of spinach or kale
Instructions
Step #1: Peel plantains and place pieces in your blender with the eggs. Blend to form a smooth batter.
Step #2: Add the rest of the ingredients to the blender or food processor and process on high for an additional minute
Step #3: Heat your waffle maker on high. Pour batter into your waffle maker and cook, according to the manufacturer's directions.
Step #4: Remove from waffle maker and serve!
Courses Breakfast
Nutrition Facts
Serving Size 1 waffle
Amount Per Serving

Calories 146

% Daily Value

Total Fat 8 g

12%

Total Carbohydrates 15 g

5%

Dietary Fiber 1 g

4%

Sugars 7 g

Protein 5 g

10%
* Percent Daily Values are based on a 2,000 calorie diet. Your daily values may be higher or lower depending on your calorie needs.

Special Notes
This paleo waffles recipe has a nice natural sweetness, however, if you want to add 1-2 tablespoons of a good sweetener like stevia or monk fruit if you want it to have more flavor. The organic bone broth vanilla collagen is flavored with stevia and monk fruit, so if you use this product, you may enjoy the mildly sweet flavor this recipe provides.
Feel free to double this recipe and freeze them so you can just pop them in a toaster oven and enjoy them any time you like. Great toppings for these include coconut milk or this coconut whipped cream recipe. You can also include berries, nuts, keto maple syrup or dark chocolate syrup.
Dr Jockers Comments
These grain-free paleo waffles taste incredible and use clean, nutrient dense ingredients that reduce inflammation and support the microbiome. This is not a keto recipe, however, as the plantains contain far too many carbs and will raise up your blood sugar and insulin levels.
This is a great recipe to enjoy as a carb up meal if you are following a carb backloading or cyclical ketogenic style nutrition plan. Plantains contain a rich source of prebiotics that support the development of a healthy microbiome.
The collagen protein brings in minerals as well as glycine, proline, hydroxyproline and L-glutamine which all help to reduce gut inflammation and support the development of a healthy intestinal lining. These collagen based nutrients also provide the building blocks for healthy joints, bones, skin and nails.
Feel free to throw some dark greens like spinach, kale or collards into this recipe to increase the nutrient potential without impacting the great flavor. Try out this recipe and let us know your thoughts in the comments box below!
Was this article helpful?