Lemon Garlic Kale Salad:
This kale salad recipe is a slightly modified version from my friend Megan Kelly. She has an incredible site Renewing All Things – Biblically Based Health, Nutrition and Lifestyle specializing in neurobiology, healing, and mental health.
If you enjoy recipes like this, you may be interested in my advanced nutrition and recipe book the Keto Metabolic Breakthrough.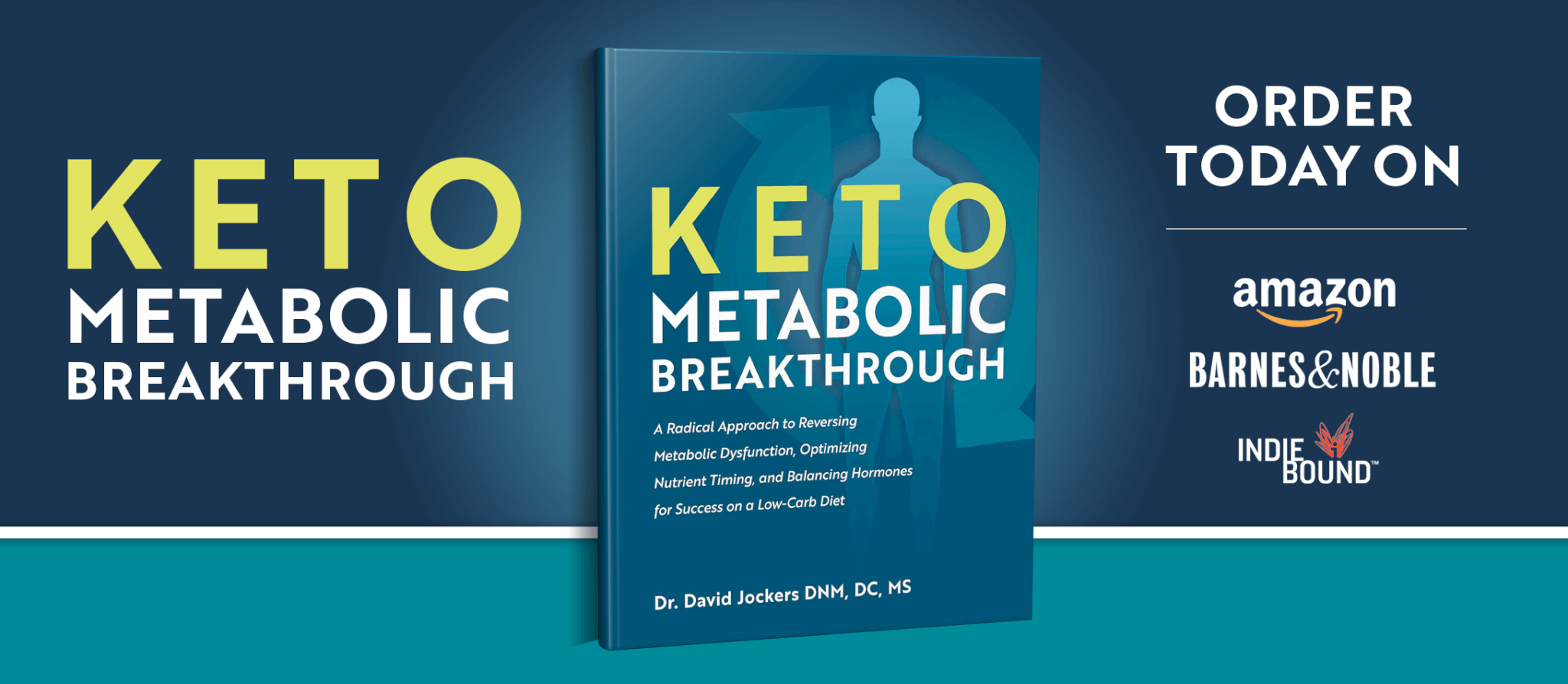 Print
Lemon Garlic Kale Salad
Yield 4 Servings
Ingredients:
1/3 cup extra-virgin olive oil
1/4 cup lemon juice
3 garlic cloves, minced
1/2 teaspoon pink salt
1/4 tsp red pepper flakes
2 bunches laminate kale
Servings: 4
Instructions
Step #1: With your kale bunches, strip the leaves off the stems and slice into small strips.
Step #2: Wash/Soak in water, massaging the kale while you do so. Rinse/drain and set aside in large salad bowl.
Step #3: In a separate small bowl, whisk together the oil, lemon juice, garlic, salt, and red pepper flakes.
Step #4: Massage kale leaves in the lemon-oil dressing to soften up the hard outer layer of the kale. This makes the kale easier to chew and digest.
Step #5: Pour the left-over "dressing" into salad bowl and massage into the kale.
Courses Side Dish
Nutrition Facts
Serving Size 3/4 cup
Amount Per Serving

Calories 220

% Daily Value

Total Fat 18 g

28%

Total Carbohydrates 10 g

3%

Dietary Fiber 2 g

8%

Protein 3 g

6%
* Percent Daily Values are based on a 2,000 calorie diet. Your daily values may be higher or lower depending on your calorie needs.
Dr Jockers Comments:
This lemon garlic kale salad is a tasty, micronutrient rich salad that is easy on the digestive tract and helps the body to cleanse and detoxify. Kale and lemon are two of the best cleansing foods we can consume and if we combine them properly they synergize to improve the nutrient assimilation from each other.
Adding in healthy fats such as the olive oil in this recipe is very important to absorb all the carotenoid antioxidants from the kale. These anti-oxidants are in the fat soluble vitamin A family and depend upon fats for best absorption.
Massaging the kale with the lemon-oil dressing before you consume it helps to break down the hard outer cellulose fibers in the kale and makes it less bitter and softer and easier on your palate and digestive tract. Taking the time to massage the kale can be inconvenient but it actually greatly improves the flavor, texture and nutrient extraction from the kale salad.
This is a fantastic cleansing recipe that I recommend for many of my clients and especially those who are following my Cancer Cleanse program. Try this out and let us know how you liked it in the comments box below!
Was this article helpful?