Keto Carrot Cake Recipe
Keto carrot cake is a tasty recipe from my wife Angel, who loves to make food and home and body care recipes that support people's journey to optimal health.
Check out my wife's website and instagram page where she shares stories and pics about our life. She also has a great YouTube channel you can check out as well. We know that you will LOVE this keto carrot cake recipe!
If you enjoy recipes like this, you may be interested in my advanced nutrition and recipe book the Keto Metabolic Breakthrough.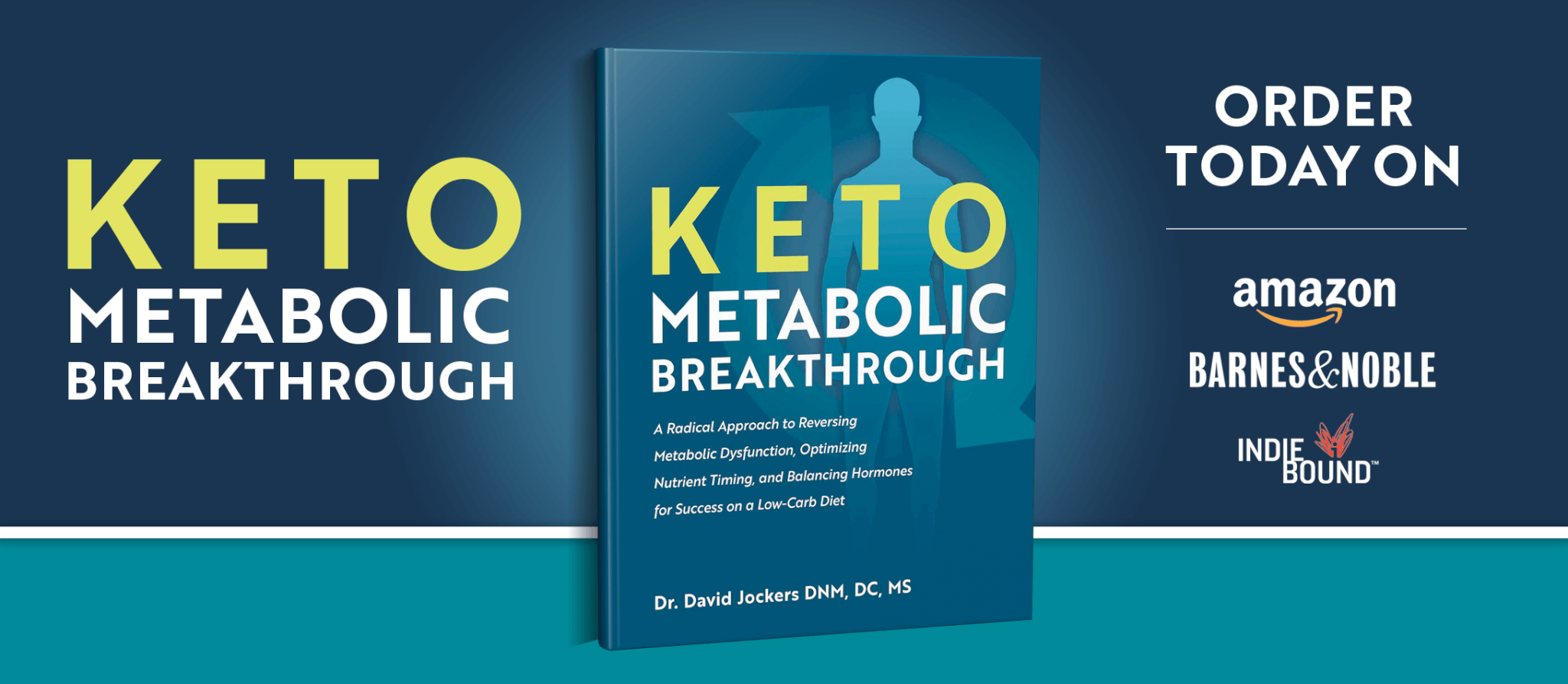 Print
Keto Carrot Cake Recipe
Yield 24 Small Slices
Ingredients:
Cake Layers
1/3 Cup monk fruit sweetener
5 eggs
2 Tbs. vanilla extract
1 1/4 cup almond flour
1 cup coconut flour
2 teaspoons baking soda
1/4 teaspoon sea salt
1 and 1/2 teaspoon ground cinnamon
1/3 cup shredded coconut
1 and 1/4 Cup shredded carrots
14 Tbs. grass fed butter, melted
Icing
8oz grass-fed cream cheese, softened
1/2 cup grass fed butter softened
1 teaspoon vanilla extract
2 Tbs. grass-fed heavy cream
2 Tbs. powdered stevia
5 squirts vanilla liquid stevia
Topping:
1 cup of chopped walnuts
1/2 cup of shredded coconut flakes
Instructions: 
Cream cheese Icing:
Step #1:  Beat together the cream cheese and butter for 2 minutes. Add sweetener and beat for 2-3 minutes until all mixed together.
Step #2:  Add the vanilla and 1 tbsp. heavy cream, beat to combine. Add more heavy cream and beat to until fluffy.
For The Keto Carrot Cake Layers:
Step #1:  Preheat oven to 350 F. Line the bottoms of two 8-inch cake pans with parchment paper. Grease over the parchment and the sides of the pans. Set a side.
Step #2:  In the bowl of a stand mixer, fitted with the paddle attachment, beat together the eggs and monk fruit sweetener for 5 minutes on medium-high speed, until fluffy. Add vanilla extract.
Step #3:  In a bowl, sift together the coconut flour, almond flour, salt, cinnamon and baking soda. Fold the dry ingredients into the egg mixture.  When mixing the flour and eggs, mix it minimally because over mixing does dry out the batter and makes the cake dry.
Step #4:  Add the coconut, stir to combine. Add carrots, mix to combine.
Step #5:  Add the melted butter at the end, mix to incorporate.
Step #6:  Divide the batter between both pans. Bake for 30-3 minutes, until the tops are set and toothpick inserted comes out clean.
Step #7:  Let the cakes cool inside the pans for 10-15 minutes, then carefully invert onto a cooling rack. Let them cool completely.
To Assemble:
Step #1:  Spread icing over first layer of carrot cake. Carefully place second cake on top of already icing cake. Icing the top layer of the cake.
Step #2:  Top cake off with chopped walnuts and sprinkle with coconut shavings.
Courses Dessert
Nutrition Facts
Serving Size 1 slice
Amount Per Serving

Calories 233

% Daily Value

Total Fat 24 g

37%

Total Carbohydrates 4 g

1%

Dietary Fiber 2 g

8%

Protein 4 g

8%
* Percent Daily Values are based on a 2,000 calorie diet. Your daily values may be higher or lower depending on your calorie needs.
Special Notes:
The nutrition info is based around the ingredients above.  The ingredients that are harder to find, we have specific amazon links for so you know what they are and can easily order those.  To keep this a keto recipe, the sweeteners that you can use include stevia, monk fruit, xylitol and erythritol or Swerve.
I like using stevia and monk fruit as my main keto sweeteners because they offer more nutritional value and are more well tolerated than the sugar alcohols.  I personally get bloated if I use too much xylitol or erythritol.  However, I know many people who do great with sugar alcohols and prefer them over stevia.
This recipe does use a lot of dairy and if you are dairy sensitive, you may consider replacing the butter with ghee and the cream cheese with almond cream cheese from Kite Hill.
Dr Jockers Comments:
Everyone loves carrot cake, but this classic recipe is full of inflammatory grains and sugar.  This keto carrot cake version we made is a low-carb, keto dessert recipe that tastes amazing and will help you burn fat for fuel!
Our goal is to always use the most nutrient dense ingredients, so it is important to get pasture-raised eggs and grass-fed dairy.  When these animals are fed grass, they have more anti-inflammatory omega 3 fatty acids, conjugated linoleic acid and fat soluble vitamins A, D, E, and K2.  Do your best to source grass-fed dairy for the best health benefits and it is better for our environment as well!!
We have lots of healthy fats from the cream cheese, butter, eggs, coconut and walnuts.  The cream cheese, eggs and walnuts also give us high quality protein.  The cinnamon and carrots provide us with antioxidants and the almond flour, walnuts and coconut flakes give us the prebiotic fiber to support our microbiome.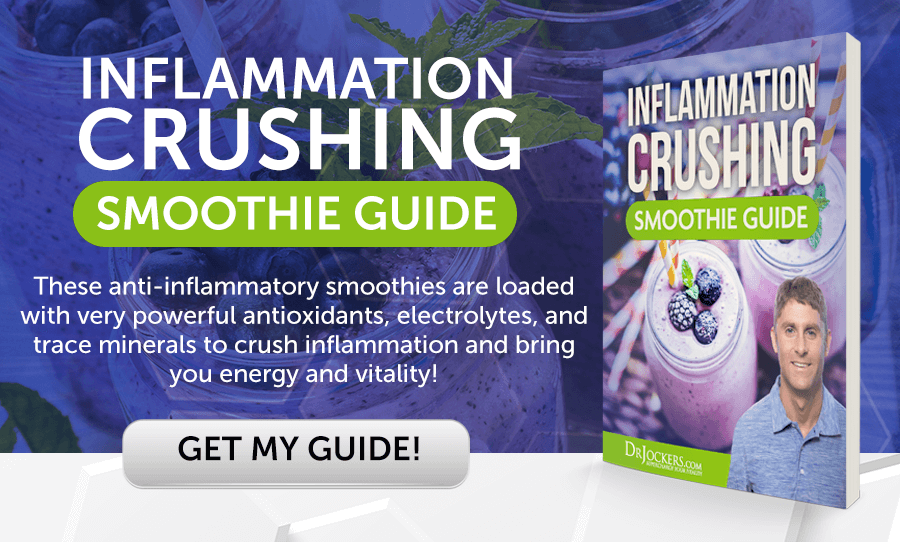 Inflammation Crushing Ebundle
The Inflammation Crushing Ebundle is designed to help you improve your brain, liver, immune system and discover the healing strategies, foods and recipes to burn fat, reduce inflammation and Thrive in Life!
As a doctor of natural medicine, I have spent the past 20 years studying the best healing strategies and worked with hundreds of coaching clients, helping them overcome chronic health conditions and optimize their overall health.
In our Inflammation Crushing Ebundle, I have put together my very best strategies to reduce inflammation and optimize your healing potential.  Take a look at what you will get inside these valuable guides below!

Was this article helpful?