How to Test Your Adrenal Function
Your adrenal function is critical to help us adapt to stress and heal.  When the adrenals are out of balance, it affects our energy, sleep, mental focus and hormone balance.  Over time, we can develop a condition called HPA axis dysfunction, or adrenal fatigue, in which our adrenal glands are unable to keep up with the demands of the environment.
The adrenals are coordinated by regions of the brain called the hypothalamus and the pituitary gland.  The hypothalamus has an antenna like effect in which it is constantly checking the blood stream for any signs of stress.  When it notices changes (such as breathing changes) it sends signals to the pituitary gland and the sympathetic nervous system which then activate the adrenals.  This connection process is called the hypothalamic-pituitary-adrenal (HPA) axis.
When the body is under chronic stress it creates a communication breakdown in the HPA axis leading to both adrenal overactivity and underactivity (1, 2).
Overactive Vs Underactive Adrenals:
Depending upon the individual and how they uniquely handle chronic stress and how long the individual has dealt with stress, they will experience HPA Axis dysfunction in different ways.  We put these in 2 major categories:
Adrenal Hyperfunction: Overactivity of adrenal output
Adrenal Hypofunction:  Underactivity of adrenal output
When the adrenal function is overactive, we produce too much cortisol, epinephrine, norepinephrine and often times aldosterone.  Cortisol plays a role in elevated blood sugar, so individuals with adrenal hyperfunction will often have increased blood sugar levels.  This may eventually lead to insulin resistance and diabetes (3).
In the case of underactive adrenals, they produce too little cortisol to maintain normal bodily homeostasis (4).  This often results in hypoglycemic reactions and increased inflammation as cortisol is unable to control blood sugar and the inflammatory response.
When cortisol levels drop, the adrenals will release epinephrine which causes a stronger stress response than cortisol.  The release of high amounts of epinephrine can cause lightheadedness, dizziness, heart palpitations and irritability.  This is what people with hypoglycemia experience.  This often happens at night and causes the individual to wake up in the middle of the night and not be able to fall back asleep.
Testing Adrenal Function:
The gold standard test is called an adrenal function is the DUTCH or Dried Urine Test for Comprehensive Hormones.  This test charts out the levels of cortisol and DHEA throughout the day.   This test looks at both free cortisol and cortisol metabolites to see how the body is breaking down the cortisol.  Cortisol should naturally be high in the morning and slowly go down to its lowest levels at night.
Many individuals with poor adrenal function have disproportionate cortisol slopes with elevated cortisol in the evening.  This can cause poor sleep and anxiety at night.  When I look at the adrenals, I also like to see estrogen, progesterone and testosterone levels which helps us shape out what is happening with the overall adrenal function.
The challenge with the DUTCH is that it costs around $350 and is rarely ever covered by insurance.  Additionally, most mainstream medical doctors have never been trained in the analysis of this test.
They usually just run a standard blood cortisol test that only looks at cortisol at one time during the day.  The key is to look at the cortisol rhythm and metabolism not just one cortisol metabolite at one period of time, which can be all over the place depending upon the time of day.
The DUTCH Test
Precision Analytical labs developed this unique test. It measures your hormone metabolites from dried urine samples. The hormones include:
Cortisol
Cortisone
Estradiol
Estrone
Estriol
Progesterone
Testosterone
DHEA
Melatonin
This test also measures your cortisol and cortisone rhythms and levels, and your estrogen metabolism pathways.
Additionally, it looks at 8-OHdG which is a marker of oxidative stress and it looks at several key neurotransmitter metabolites that view dopamine, norepinephrine and serotonin production.  It also looks at several markers for B vitamin status.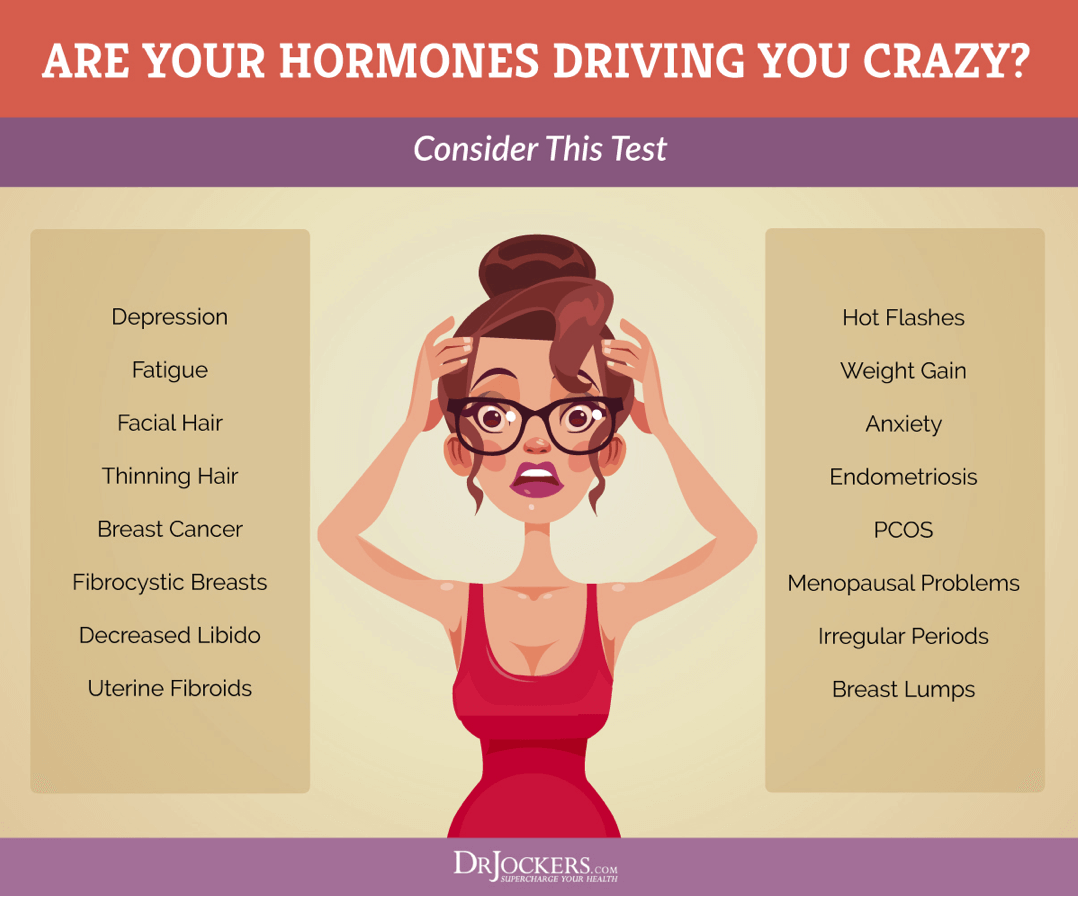 At Home Tests For Poor Adrenal Function
There are many different clinical signs for poor adrenal function that can be found through both at home and standard laboratory testing.  Here are a few tests you can do at home to get a self-analysis of the health of your HPA axis.
1.  Blood Pressure:
The adrenals play a big role in helping to maintain normal blood pressure levels.  A normal resting blood pressure should be in the range of 110–130 mm/Hg systolic over 70–80 mm/Hg Diastolic.  Individuals with adrenal hyperfunction (high stress hormones) will have high blood pressure while individuals with adrenal hypofunction (low stress hormones) will have low blood pressure.
A resting blood pressure over 130/80 mm/Hg can be a sign of high adrenal output.  A resting blood pressure under 110/70 mm/Hg may be a sign of low adrenal output.
2. Orthostatic Hypotension Test:
All you need for this one is a blood pressure cuff.  Lie down for 5 minutes and then take your blood pressure and make note of it (especially the systolic – top number).  Then stand up and take your blood pressure again immediately.
The systolic pressure should naturally rise about 10 mm/hg when you go from sitting to standing.  If the systolic pressure remained the same or it decreased, there is a chance you have adrenal fatigue.  When we stand, epinephrine is normally secreted to increase the blood pressure to overcome gravity and pump blood towards the heart.
3. Pupillary Constriction Test:
This test was first described in 1924 by Dr. Arroyo.  It measures the contraction of the iris in response to dark light exposure.  The hypothalamic-pituitary-adrenal (HPA) axis helps to control the contraction of the iris.
When someone is dealing with adrenal fatigue, they are unable to maintain the contraction for a normal length of time. Here is how you do the test.
Set up the Room: Sit in front of a mirror in a dimly lit room.
Use a Flashlight: Take a flashlight and shine it into your eye from the side of your face (45 degree angle).  When this happens, your eyes will naturally constrict and the diameter will reduce in size.  Here are the possible results:
Pupillary Response:                                   Possible Finding:
Stays constricted for 20+ seconds                 Healthy HPA Axis
Fasciculates between 10–20 seconds             Mild HPA Axis disruption
Fasciculates between 5–10 seconds               HPA Axis Fatigue
Immediate pulsation and dilation                 HPA Axis Exhaustion/Failure
Blood Tests For Adrenal Function:
Standard and inexpensive blood work can provide a lot of important information regarding one's health if it is interpreted correctly.  A functional blood chemistry evaluation takes into account a number of individualized factors that help to give an understanding of the individual's health in regards to the complex connections between the various systems of the body.
Simple and inexpensive tests such as a complete blood count and comprehensive metabolic panel can identify dysfunctions in the kidneys, liver, gut and adrenals.  Insurance companies will pay for these tests at your primary care provider.
I personally have these tests available within my Comprehensive Blood Analysis package that also looks at vitamin D, C reactive protein, homocysteine, full thyroid panel including antibodies and much more. This is the most common lab I recommend.  You can check that out here.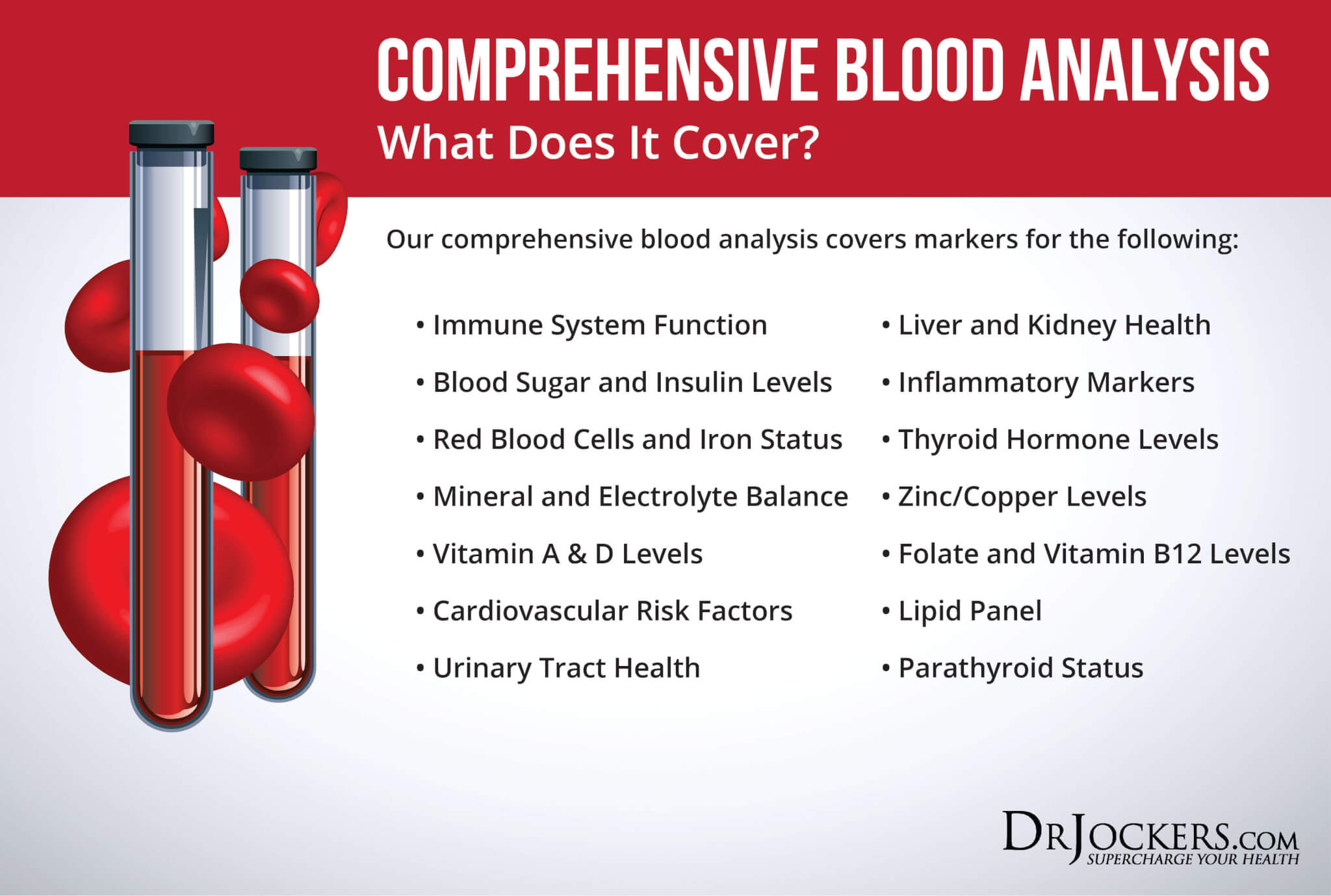 High Adrenal Function:
This form of adrenal function is characterized by an excess of cortisol and stress hormones.  In addition, this will result in high aldosterone levels, which causes sodium chloride retention and potassium dumping.
High aldosterone levels will cause hypertension and can also contribute to symptoms such as anxiety, irritability and headaches.
On a comprehensive metabolic panel, you will see a level for sodium, chloride and potassium.  This is key to understanding what is happening with the adrenals.
Sodium:
Sodium should normally be between 140–145 mmol/L.  With adrenal hyperfunction, sodium will be in the high normal or above.  So anything 144+, I start to consider adrenal hyperfunction.
Potassium:
This should normally between 4.0–4.5 mmol/L.  When it is low, 4.0 or under, it is a strong consideration for adrenal hyperfunction.
Chloride:
This is a component of sodium – sodium chloride and is retained in adrenal hyperfunction. Normal levels should be between 100–106 mmol/L.  When chloride levels are over 105 mmol/L, it is a sign of adrenal hyperfunction.
The end result of this is metabolic acidosis and is often seen with hypertension and anxiety.
Carbon Dioxide:
The levels are usually low – under 23, which is a sign of blood sugar dysregulation
High Blood Glucose:
Most people with adrenal hyperfunction have elevated fasting blood glucose and HbA1C because these individuals have high cortisol (which elevated blood sugar) and high stress hormones (or low) leads to insulin resistance and poor blood sugar control.
High Cholesterol:
Individuals with adrenal hyperfunction will often have high cholesterol and the terrible triad of high LDL, low HDL and high triglycerides.
Low Adrenal Function:
This condition is a sign of low cortisol, stress hormones and aldosterone levels.  This will lead to lower sodium and chloride levels and higher potassium levels.  It will also result in low blood pressure, dizziness, fatigue and hypothyroid type of problems.
Sodium:
Because aldosterone is low, the body will not retain sodium.  You will see that the levels will be 140 or less.
Potassium:
Aldosterone helps to keep sodium/potassium balance so with low sodium, there will typically be high potassium.  The levels will be higher at 4.4 or above
Chloride:
Aldosterone works to maintain chloride levels and so they will be low.  The levels would be under 100.
When there is high potassium and low sodium, it causes a state of metabolic alkalosis.  This can be just as problematic as metabolic acidosis and is just as common as acidosis, if not more.
Classic signs that are usually seen together include low blood pressure, hypothyroid and metabolic alkalosis.
Carbon Dioxide:
This is usually low – under 23, due to the poor blood sugar regulation
Low Blood Sugar:
Because the individual has low cortisol levels they will typically show a low fasting blood glucose level (under 80 mg/dl) but normal to high HbA1C because they also deal with insulin resistance due to poor blood sugar control.
Low Cholesterol: 
Individuals with adrenal hypofunction may have low total cholesterol and very high HDL in proportion to LDL.
Adrenal Function and Electrolyte Balance:
We all have mineral salts in the form of sodium, potassium chloride, sulfate, magnesium, calcium and phosphate that help to control the electrical charge and water flow around cells.
The most important ratio for fluid and electrolyte dynamics is the sodium:potassium ratio.  This plays a role in blood pressure, nervous system activity, energy utilization and more.  When the body has excess adrenal activity, there will be too much sodium and low potassium and low adrenal activity will lead to low sodium and high potassium.
Using minerals can be very important for balancing adrenal function.  Many people are chronically dehydrated despite drinking a lot of water because they have mineral imbalances.  We know that soil depletion has removed a significant amount of minerals such as magnesium from our food than in years past.
The minerals in typical table salts are poorly absorbed and most people are eating very little mineral rich foods throughout the day.  In addition, many people have low stomach acid and other digestive disturbances that lead to poor mineral absorption.
Most people with adrenal hypofunction will have low sodium and chloride levels and will crave salts in order to help balance this.  Make sure they are consuming mineral rich foods and good quality sea salts and Himalayan sea salt in particular.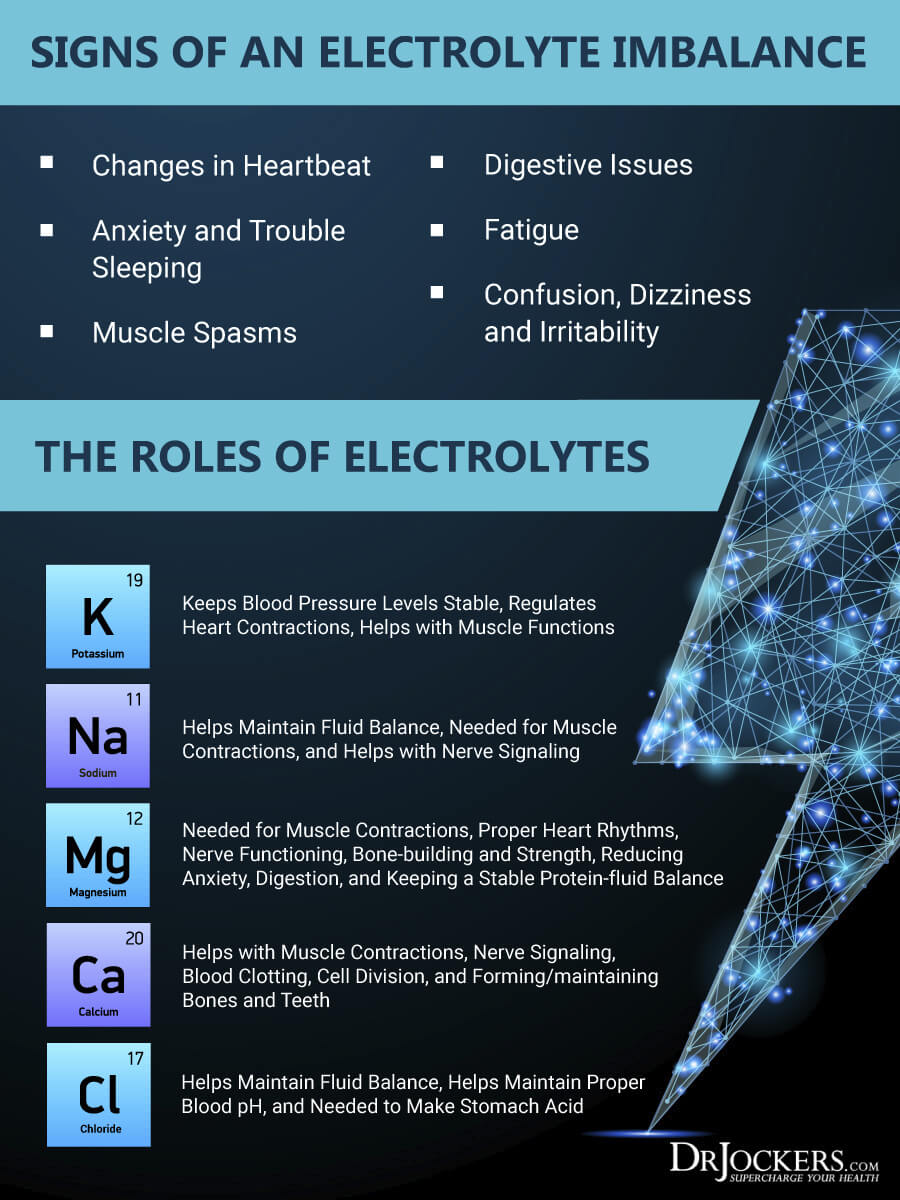 Inflammation Crushing Ebundle
The Inflammation Crushing Ebundle is designed to help you improve your brain, liver, immune system and discover the healing strategies, foods and recipes to burn fat, reduce inflammation and Thrive in Life!
As a doctor of natural medicine, I have spent the past 20 years studying the best healing strategies and worked with hundreds of coaching clients, helping them overcome chronic health conditions and optimize their overall health.
In our Inflammation Crushing Ebundle, I have put together my very best strategies to reduce inflammation and optimize your healing potential.  Take a look at what you will get inside these valuable guides below!

Adrenal Function Summary:
There are many ways you can study the health of your adrenals.  You can try the 3 at home tests to determine the status of your HPA axis. You can also look at very inexpensive and standard lab work for signs.  Finally, you can purchase and do a salivary adrenal cortisol test to look at your cortisol and DHEA levels throughout the day.
If you have an adrenal problem or want to prevent an adrenal problem, then I would suggest following as many of the strategies I discuss in this article.
If you want to work with a functional health coach, I recommend this article with tips on how to find a great coach.  Our website offers long-distance functional health coaching programs. For further support with your health goals, just reach out and our fantastic coaches are here to support your journey.

Sources For This Article: 
1. Stephens MAC, Wand G. Stress and the HPA Axis: Role of Glucocorticoids in Alcohol Dependence. Alcohol Research : Current Reviews. 2012;34(4):468-483.
2. Chronic Stress and the HPA Axis: Clinical Assessment and Therapeutic Considerations (PDF) Link Here
3. Boudarene M, Legros JJ, Timsit-Berthier M. [Study of the stress response: role of anxiety, cortisol and DHEAs]. Encephale. 2002 Mar-Apr;28(2):139-46. French. PMID: 11972140
4. Rosmond R, Björntorp P. [Low cortisol production in chronic stress. The connection stress-somatic disease is a challenge for future research]. Lakartidningen. 2000 Sep 20;97(38):4120-4. Swedish. PMID: 11068377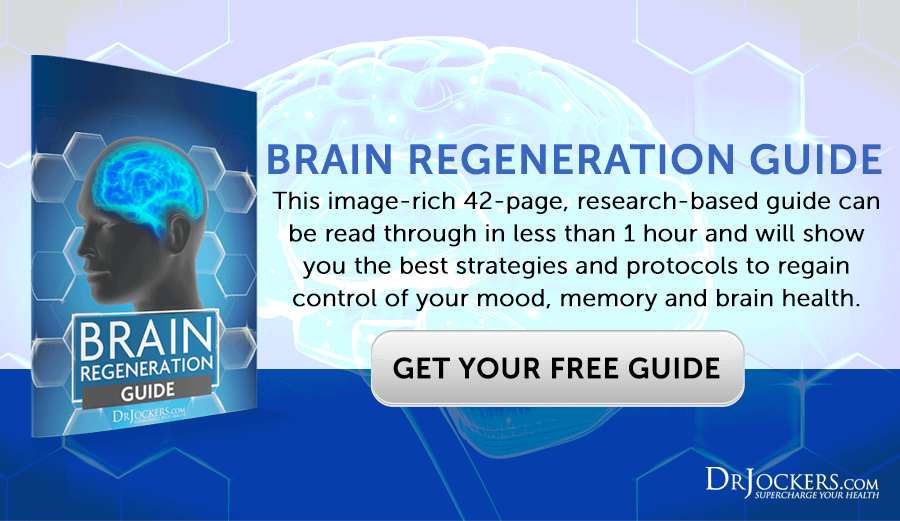 Was this article helpful?