6 Creative Ways to Use Lemon Essential Oil
This is a guest post by my amazing wife Angel, you can check out her Life With Angel website here and her Facebook page here
Lemon essential oil is one of the more versatile oils, and it can be used for a plethora of purposes!  It is an oil that I personally purchase every month because I use it all the time!  In my home, you can locate lemon essential oil in my kitchen, bathroom, laundry room, study, and I even have one on my key chain I carry with me. I love this oil!
For this article, I'm choosing to write on my favorite six creative ways to use lemon essential oil… in honor of my six months of pregnancy with my two little sons!  Many people have asked me 'what is the difference between using lemon essential oil and just squeezing the juice out of a lemon?' The question makes a lot of sense.
Most of the essential oils are derived from a low-heat steam distillation process. However, with lemon and many other citrus oils, the common method of making the essential oil is by compressing—or squeezing out—the oils from the lemon's peel.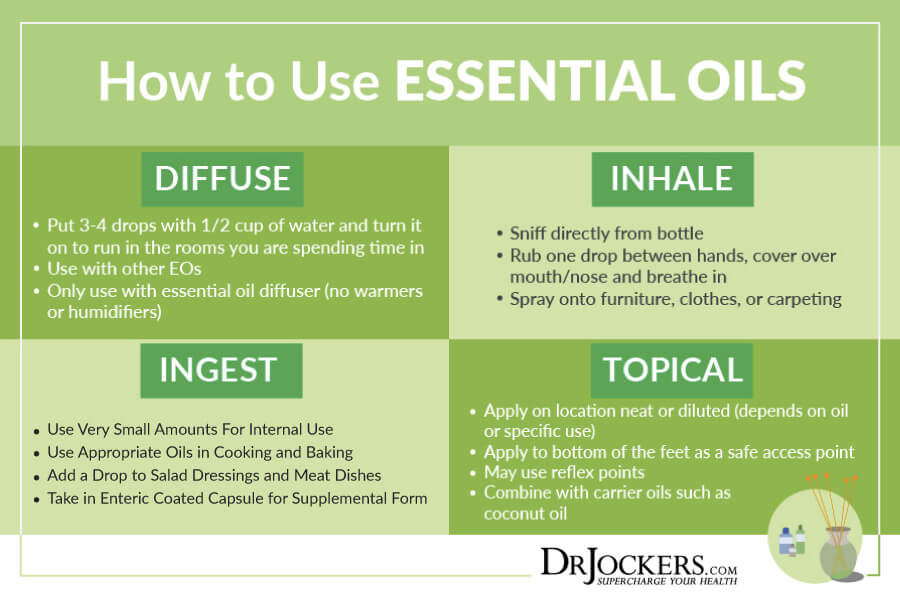 The Benefits of Lemon Peel:
Lemon peel is absolutely loaded with unique dense nutrients.  One reliable research study stated that, "Citrus peels and their extracts have been reported to have potent pharmacological activities and health benefits due to the abundance of flavonoids in citrus fruits, particularly in the peels." (1)
In fact, there have been numerous scientific studies done on the ingredient, limonene, found in abundance in the lemon peel  (2).  Read through some of these studies mentioned in order to learn some of the amazing health benefits found in the lemon peel!
If lemon peel is so powerful and healing in its natural composition, then think of the benefits of using a more concentrated form: lemon essential oil!  According to my calculations, just one 15mL bottle of lemon essential oil is equivalent to using the rinds of about 45 lemons!
Lemon essential oil is powerful! One word of caution, though. If you use lemon essential oil topically (directly on your skin), be sure to limit your sun exposure right afterwards. It may cause your skin to be more sensitive to direct sunlight.
Creative Usage #1: Aids In Digestion[1]
Throughout my pregnancy, I have battled heartburn, indigestion, and nausea at times.  While peppermint essential oil is my personal all-time favorite for these (and other ailments), lemon essential oil has been a go-to source on many occasions.
Lemon essential oil has natural elements found in it that help cleanse the body and which aid in digestion.  In addition, I have used lemon essential oil to help clear my throat when it has been 'froggy,' and it also has been researched and shown to help curb the appetite.
How can you use the oil for these purposes: It's simple!
Try diffusing the oil into the air and deeply breathing it in. Also, try rubbing a couple drops onto your throat or stomach a few times a day when you are feeling symptoms.  You may also want to add a drop or two to hot teas, cold water, or just drop one drop straight into your mouth.
Polishing Silverware
Years ago before I got married, I thought it was silly and too fancy to own silverware that was actually made out of (or coated with) silver.  I did not envision myself owning any. I also did not envision myself owning chinaware for special occasions.
I didn't see the value, and how fun and special it is to pull out the niceties for special occasions. I smile now when I reminisce. Now I love both my chinaware and my silverware I received earlier this year for wedding gifts!
When I first heard you could use a drop or two of lemon essential oil to polish silverware, I was skeptical. It sounded too easy. So I tried it on my own.  I actually just used regular paper towels and placed a few drops of the oil onto them and then rubbed the silverware with the paper towels. Voila! It worked. Simple and easy and quick.  No toxic chemicals needed! A few drops of lemon oil did the trick!
Extra Boost in Laundry & Dishes
Another creative way I enjoy using lemon essential oil is in practical household chores.  Whenever I do my laundry, I add around five drops of lemon essential oil with my liquid (non-toxic) laundry detergent.  (You can also use it in conjunction with powder detergent or baking soda & natural detergent.)
The oil helps to freshen the clothes, and it aids in eliminating the odors. Its powerful cleansing agents work wonders!  I also like to add 2-3 drops into the compartment that holds my (non-toxic) dish washing soap when I clean a load of dishes.  It helps to remove any remaining residues, and it adds a sparkle to your dishes!
Uplifting Your Mood
Feeling the blues?
Grab a bottle of lemon essential oil! Lemon essential oil helps to create an uplifting environment, just as many citrus oils are known for doing. Simply drop 3-4 drops into your favorite diffuser, and then breath in the aroma.
Or if you're like me and enjoy a more potent smell, put a couple of drops into your hands and then breath in deeply.  Check out these studies on lemon essential oil and how their aromatherapy can uplift your mood! (3, 4, 5)
Non-Toxic Household Cleaner
Most household cleaners are loaded with toxic chemicals that are bad for you and your family members. In fact, "There is no current law that requires cleaning product manufacturers to list ingredients on their labels or to test their products for safety.  Beyond that, they are not even required to list their ingredients since they are considered trade secrets."
Many household cleaners include chemicals, such as phthalates, perchloroethylene, triclosan, quaternary ammonium compounds, 2-butoxyethanol, ammonia, chlorine, and sodium hydroxide, which all have negative side effects to our health. (6)
One healthy and great alternative to typical household cleaners is to use lemon essential oil!  Its natural cleansing properties are both safe and effective. Simply add lemon essential to a spray bottle for wonderful results you can use on tables, counters, and other multi surfaces.
In addition, you can even use lemon essential oil to polish wood by adding a few drops to olive oil!  You can also soak a cloth in lemon essential oil and rub it along your leather furniture and other surfaces with leather to help preserve them!
Lemon is Great For Cooking!
Lemon essential oil is edible, but be careful to use it sparingly because it is potent, and a little bit goes a long way. I regularly add a drop or two to my water to gain all of its health benefits internally.
I also add whole lemons—including their peels—to my drinks that I juice, and then for added benefits, I will add a drop of the potent oil to my finished product.  Cooking can be a fun and a creative outlet! Here are some great and healthy recipes that you can add a few drops of lemon essential oil to!
The list is truly endless. Here are some starter ideas:
It also works great in homemade lemonade! Make lemonade as usual, but add a few drops of lemon essential oil to add the nutritional properties found in the peel.  Try using stevia in place of the sugar so you don't raise your blood sugar levels.
Sources For This Article Include:
1. Lai CS, Li S, Miyauchi Y, Suzawa M, Ho CT, Pan MH. Potent anti-cancer effects of citrus peel flavonoids in human prostate xenograft tumors. Food Funct. 2013 Jun;4(6):944-9. PMID: 23673480
2. Ahmad M, Ansari MN, Alam A, Khan TH. Oral dose of citrus peel extracts promotes wound repair in diabetic rats. Pak J Biol Sci. 2013 Oct 15;16(20):1086-94. PMID: 24506007
3. Kiecolt-Glaser JK, Graham JE, Malarkey WB, Porter K, Lemeshow S, Glaser R. Olfactory Influences on Mood and Autonomic, Endocrine, and Immune Function. Psychoneuroendocrinology. 2008;33(3):328-339.
4. Komiya M, Takeuchi T, Harada E. Lemon oil vapor causes an anti-stress effect via modulating the 5-HT and DA activities in mice. Behav Brain Res. 2006 Sep 25;172(2):240-9. PMID: 16780969
5. Lv XN, Liu ZJ, Zhang HJ, Tzeng CM. Aromatherapy and the central nerve system (CNS): therapeutic mechanism and its associated genes. Curr Drug Targets. 2013 Jul;14(8):872-9. PMID: 23531112
6. Experience Life – 8 Hidden Toxins Link Here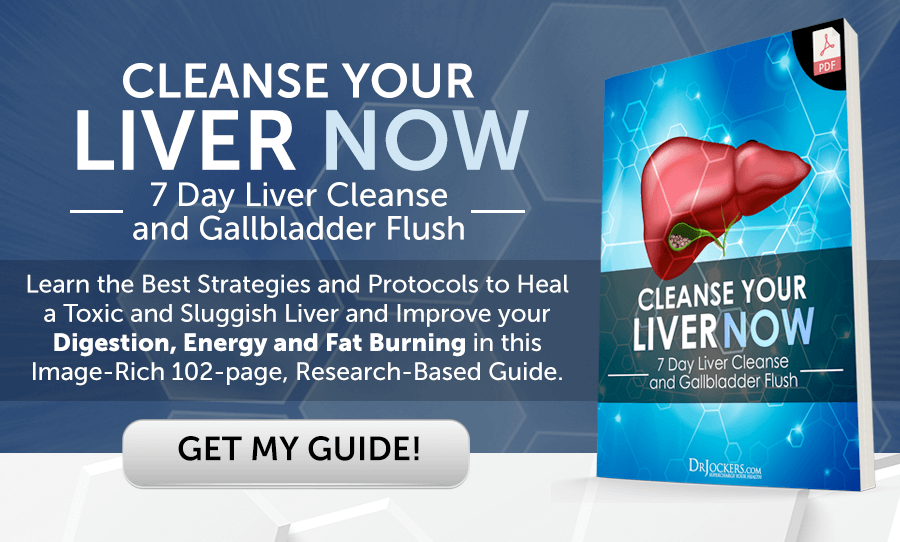 Was this article helpful?