9 Proven Benefits Of A Ketogenic Diet
The ketogenic diet has emerged suddenly almost as a fad diet where people are showcasing their dramatic weight loss results all over social media. What is different about the ketogenic diet, however, is that it actually creates remarkable beneficial changes in the body that drastically improve wellbeing. There are foundational physiological changes that occur in the body that attribute for the benefits of a ketogenic diet. These benefits make this style of eating much more profound than any old fad diet.
The way I recommend implementing a ketogenic diet can be used not only for weight loss, but also for increased energy, performance, and even for improving the body's ability to overcome certain health conditions.
Ketogenic Benefits
There is definitely more than one way to follow a ketogenic diet. Technically, eating cheese wrapped in salami is ketogenic, however this is obviously far from ideal. The way I see it, following a ketogenic diet is super beneficial primarily for its anti-inflammatory and mitochondrial-stimulatory benefits.
To ensure maximum benefits, I like to recommend a ketogenic diet that is high in HEALTHY fats, clean sourced proteins, and tons of antioxidant-rich vegetables and herbs. This combination of flooding the body with nutrients along with a ketogenic diet is where it truly becomes therapeutic.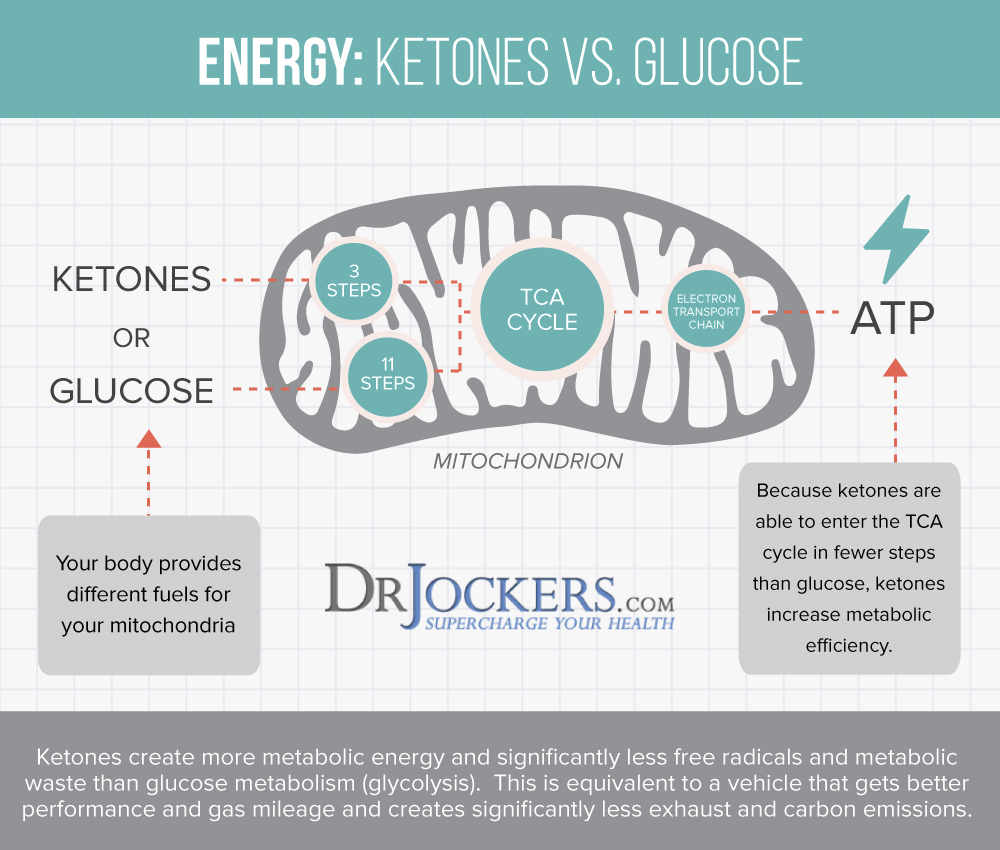 Reduced inflammation
One of the most basic and most profound benefits of a ketogenic diet is that it drastically lowers inflammation (1). This is mainly due to the reduced amount of free radical production that occurs when burning ketones for energy instead of glucose. Less inflammation allows for more energy production and an overall more efficiently functioning body. This allows for a heightened ability of the body to heal in many different aspects.
Another reason that a ketogenic diet is so anti-inflammatory is that it allows blood sugar and insulin to stabilize. Blood sugar imbalance is one of the most pervasive inflammatory activities that goes on in the bodies of people who are heavily relying on sugar for energy.
Because of this anti-inflammatory benefit, a ketogenic diet may be well suited for improving cancer outcomes, autoimmunity, neurological disorders, and metabolic disorders alike.
Improved Fat Burning
By definition, being in a state of ketosis means you are burning fat for energy. If you have excess body fat, you will be able to burn it at a much more efficient rate.
In fact, there are several recent studies showing that a high-fat, low-carb diet is superior to a low-fat, high-carb diet for improving weight loss and improving lipid profiles (2).  Being overweight is considered a risk factor for several diseases. Additionally, having excess body fat (particularly in the gut) is associated with hormone imbalances and toxin accumulation in the body.
Mental Clarity & Sharpness
One of the first benefits you will likely notice when following a ketogenic diet is that your brain feels sharper. Neurological inflammation is insidious and has been linked with depression, anxiety, and poor cognitive function (3).
Inflammation is always present in the body. Some is advantageous, however, too much quickly becomes a problem. While there are many strategies to combat unnecessary inflammation, a ketogenic diet is a powerful tool to have.
This benefit makes keto helpful for neurological disorders as well as generally improve mental performance.
Abundant Energy
You have increased amounts of energy for several reasons when following a ketogenic diet.
Lowered Inflammation
Upregulation of Mitochondrial Biogenesis
More ATP per Molecule of ketone vs glucose
Stable Blood Sugar
Combined, these benefits drastically increase energy output in the body. Mitochondria are basically your energy factories. So, taken together you get less inflammation, more efficient energy production, AND more energy production factories that result in an overall increase in energetic potential of your body.
Clearer Skin
Skin conditions like eczema, acne, and psoriasis are often rooted in chronic inflammation or autoimmunity. Often, inflammatory processes unnecessarily attack different structures of the skin which results in various conditions. For example, acne is associated with inflammation of the sebaceous glands in the skin whereas eczema is generalized inflammation of the skin cells.
Things like chemical exposure, environmental allergies, chronic stress, hormone imbalance, and imbalances in gut bacteria can all contribute to these skin conditions. While the factors should also be addressed, following a ketogenic diet can also help to quickly lower inflammation and accelerate healing.
Reduced Cravings
Many people don't realize how much their lives revolve around their next meal. Sudden intense hunger pangs and mood changes are seen as common and normal in our society. In reality, these things are caused by chronic blood sugar instability signaling the brain that you are starving. This is where the sudden urge to eat NOW comes from.
If you find yourself getting hangry a lot, you likely are dealing with blood sugar instability.
Getting into a state of ketosis balances blood sugar, provides the brain with stable energy, and completely eliminates cravings. In fact, I often have people tell me that they barely think about food between meals anymore.
Mitochondrial Biogenesis
I briefly touched upon this benefit already, but this one is profound. Most of us have been using sugar for energy our entire lives, this is what our mitochondria are comfortable with. The initial phases of keto-adaptation actually act as a powerful stressor and stimulus to your mitochondria.
During the transition phase, as your cells are stimulated to burn fat, old and weak mitochondria die off. This may sound harmful, but it actually stimulates the growth of new and stronger mitochondria (4). This typically equates to a higher amount of energy production.
As we've talked about already, improved energy production has a broad beneficial impact on the body's ability to heal and perform in general.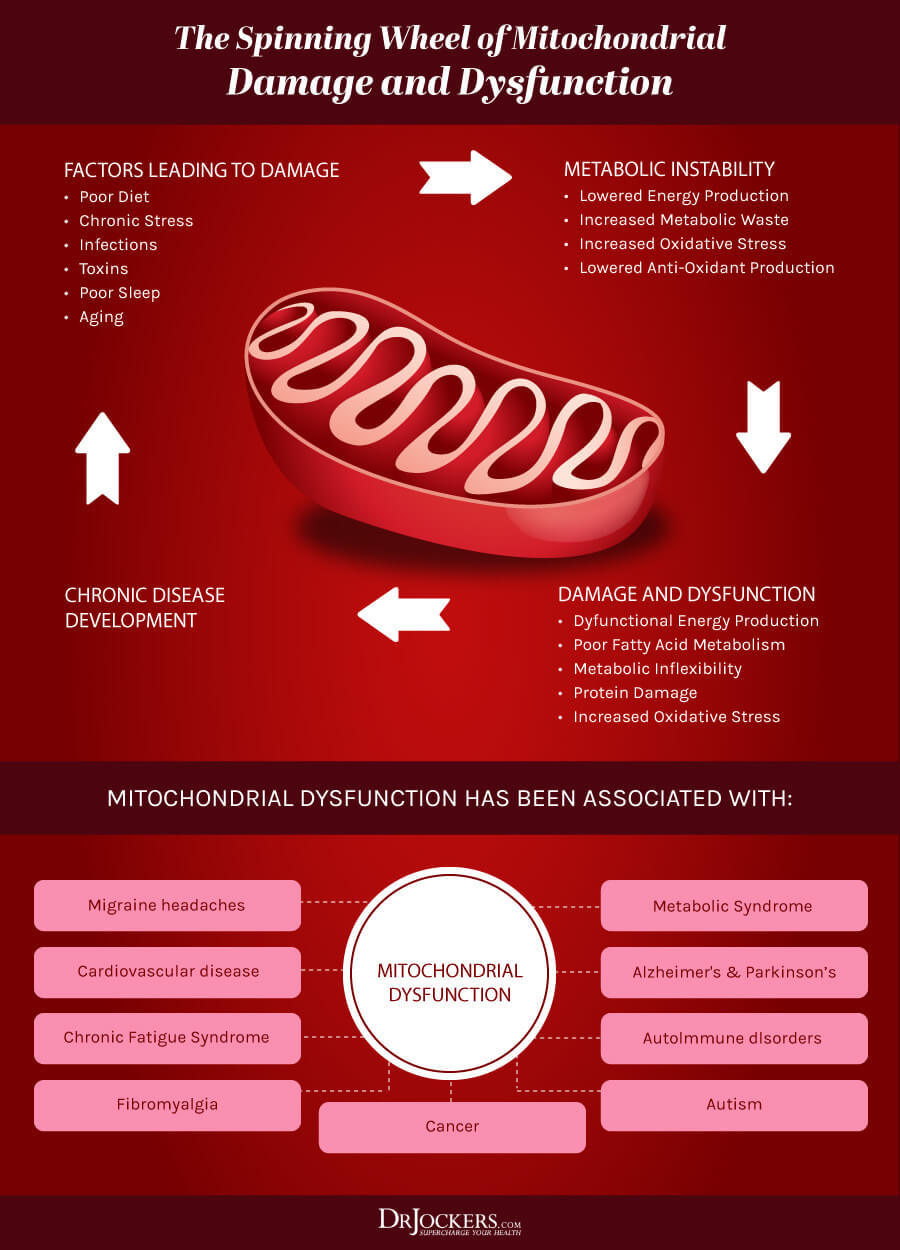 Anti-Aging
There are many theories about what causes aging. The commonly held belief up until recently was that it solely depended on the rate at which your telomeres shorten. What we are beginning to understand is that mitochondrial health may be more foundational.
Because mitochondria have such a profound impact on energy production, inflammation levels, and gene expression (and therefore overall function of the body), the mitochondrial theory of aging has emerged (5).
In fact, it is thought that other anti-aging strategies like prolonged fasting work by promoting mitochondrial health and biogenesis.
Reduced Risk of Chronic Disease 
Finally, if you haven't come to the conclusion already, a ketogenic diet may protect your body against a wide array of disease processes. The combination of anti-inflammatory effects along with improve mitochondrial function simply allows the body to heal and mitigate disease processes much more effectively.
It can be hard to conceptualize but a huge proportion of modern chronic diseases are rooted in chronic inflammation and mitochondrial dysfunction. Just a short list might include:
Cancer
Autoimmune Conditions
Depression
Anxiety
Neurodegenerative Processes
Autism
Chronic Fatigue
Diabetes
Heart Disease
This list could go on, but you probably are beginning to understand the implications of having healthy mitochondria. A ketogenic diet is a foundational strategy for mitigating your risk of many of the chronic diseases we are facing today.
Summary
A ketogenic diet can improve your health in many ways. Lowering inflammation and improving mitochondrial energy output can drastically improve your life and lower your risk of acquiring many chronic diseases.
If you are looking to implement a ketogenic diet into your life and don't know where to begin, these articles can be great resources for you: How To Follow A Ketogenic Diet & 10 Critical Ketogenic Diet Tips. I have also developed an in-depth program that provides you with everything you need to implement a ketogenic diet for maximum benefits: Ketogenic Program.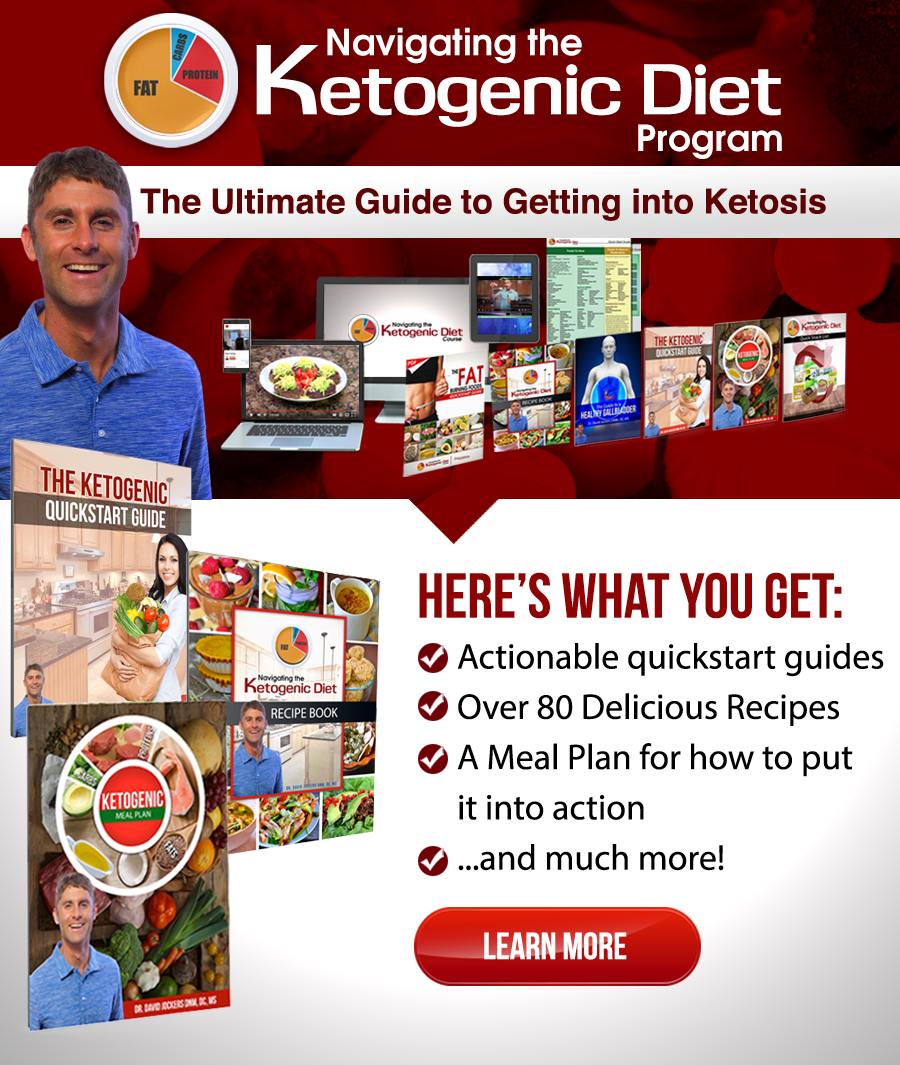 Sources For This Article Include:
1. Steckhan, N., Hohmann, C.-D., Kessler, C., Dobos, G., Michalsen, A., & Cramer, H. (2016). Effects of different dietary approaches on inflammatory markers in patients with metabolic syndrome: A systematic review and meta-analysis. Nutrition, 32(3), 338–348. PMID: 26706026
2. Raygan, F., Bahmani, F., Kouchaki, E., Aghadavod, E., Sharifi, S., Akbari, E., . . . Asemi, Z. (2016). Comparative effects of carbohydrate versus fat restriction on metabolic profiles, biomarkers of inflammation and oxidative stress in overweight patients with Type 2 diabetic and coronary heart disease: A randomized clinical trial. PMID: 28607566
3. Lucas, M., Chocano-Bedoya, P., Shulze, M. B., Mirzaei, F., O'Reilly, É. J., Okereke, O. I., … Ascherio, A. (2014). Inflammatory dietary pattern and risk of depression among women. Brain, Behavior, and Immunity, 36, 46–53. PMID: 24095894
4. Pitceathly, R. D., & Viscomi, C. (2016). Effects of ketosis in mitochondrial myopathy: potential benefits of a mitotoxic diet. EMBO Molecular Medicine, 8(11), 1231–1233. PMID: 27729389
5. D'Aquila, P., Bellizzi, D., & Passarino, G. (2015). Mitochondria in health, aging and diseases: the epigenetic perspective. Biogerontology. PMID: 25711915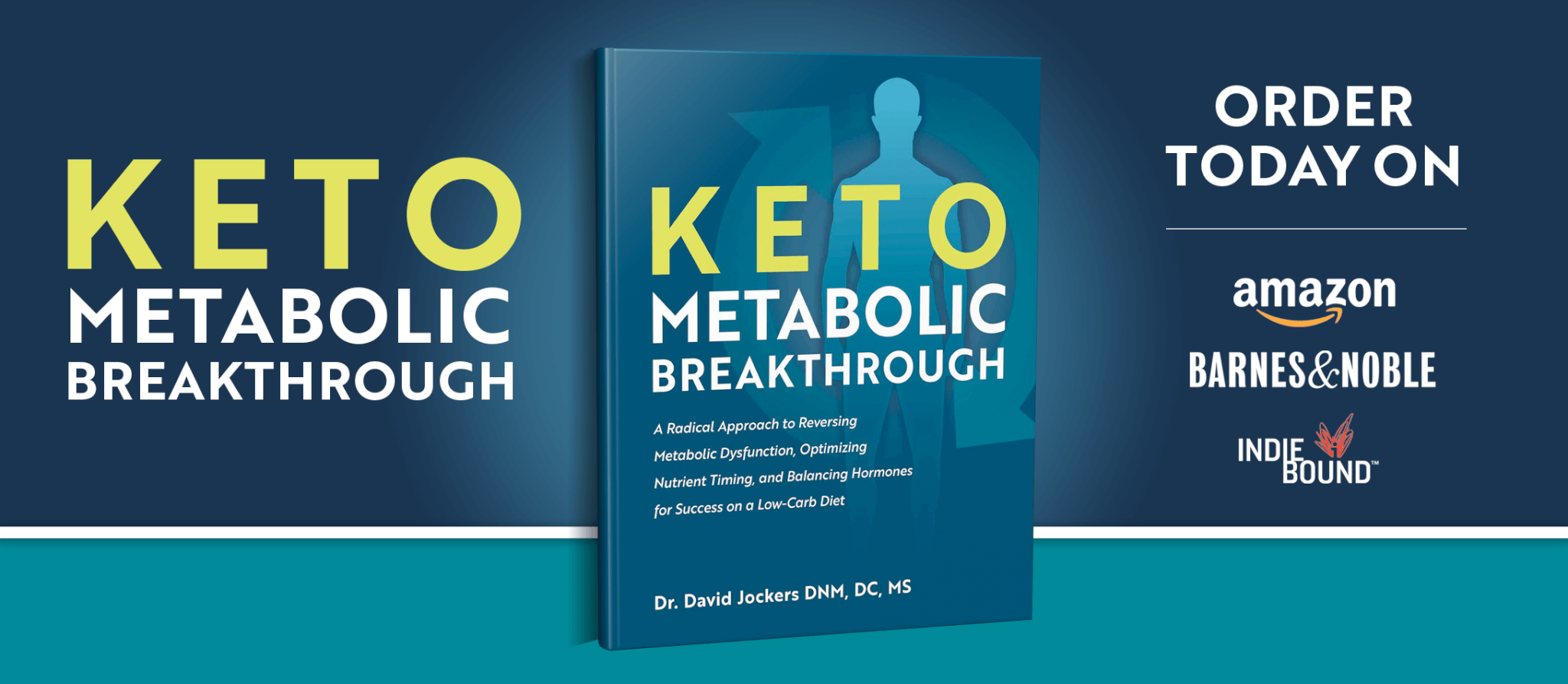 Was this article helpful?