Berry Chia Seed Jam:
This recipe is a slightly modified version from my friend Megan Kelly. She has an incredible site Renewing All Things – Biblically Based Health, Nutrition and Lifestyle specializing in neurobiology, healing, and mental health. Enjoy this delicious berry chia seed jam recipe!
If you enjoy recipes like this, you may be interested in my advanced nutrition and recipe book the Keto Metabolic Breakthrough.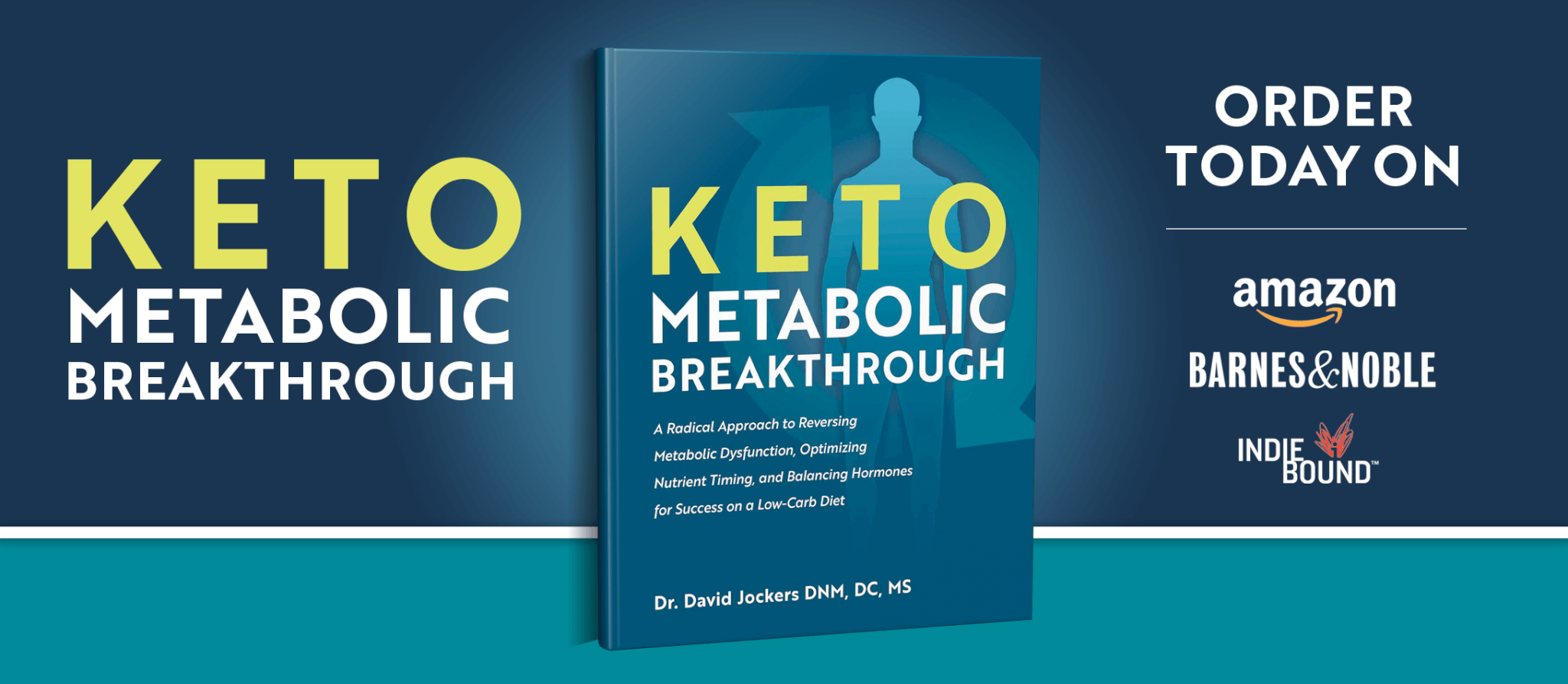 Print
Berry Chia Seed Jam
Yield 1 Cup
Ingredients:
1 cup of organic berries
1 tbsp. of chia seeds
1 tbsp. of purified water
Optional Ingredients:
Instructions:
Step #1: Add all of the ingredients to a food processor and mix to desired consistency.
Step #2: Slightly blending it will give it a jam consistency while blending it more will give it a jelly consistency.
Step #3: Pour mixture into a glass jar and place in the refrigerator for 60 minutes before serving.
Notes
***The nutrition info for this recipe is based on the linked ingredients above**
Courses Snack
Nutrition Facts
Serving Size 2 tbsp (Optional ingredients included)
Amount Per Serving

Calories 24

% Daily Value

Total Fat 1 g

2%

Total Carbohydrates 5 g

2%

Dietary Fiber 1 g

4%

Sugars 3 g

Protein 1 g

2%
* Percent Daily Values are based on a 2,000 calorie diet. Your daily values may be higher or lower depending on your calorie needs.

Megan's Comments:
Does your PB&J need a health upgrade? Try using this chia seed jelly with almond butter on this plantain bread! Now that is one sandwich that is worth eating without the major inflammation of a normal PB&J…
For Example:
Whole grain bread: Which of the following foods below do you think causes the greatest surge in blood sugar? A tablespoon of pure white sugar, A Snickers bar, A banana, And a slice of whole wheat bread. Nope, not the sneakers bar, but the whole wheat bread!
Blood sugar imbalances cause so many health issues, hormonal imbalances, and depression. Whole wheat products contain anti-nutrients and lectins that slowly wear down your digestive system, spike blood sugar levels, and make your body more likely to store fat.
Peanuts: Are frequently contaminated with a carcinogenic mold called aflatoxin. Peanuts are one of the most pesticide-contaminated crops. The oils that are in most peanut butters are rancid and cause major inflammation in the body.
Jelly: Usually filled with sugar, corn syrup, and preservatives which again = inflammation.
Chia seeds, almonds, plantains, and berries contain amazing sources of prebiotic fiber and antioxidants which fight inflammation in the body.
Notes:
You can use any type of berry you would like.
You can use any type of sweetener you like, stevia, honey, keto maple syrup, etc.
If you use frozen berries, let them sit out for a bit until they become soft to blend.
Dr Jockers Comments:
I grew up eating peanut butter and jelly all the time! As Megan explained, it was full of toxic components that ruined my gut and led me to irritable bowel syndrome in my early 20's. This recipe tastes great and is full of digestive supporting nutrients that nourish a healthy bowel.
This jam is great for the digestive system. Berries have powerful phytonutrients such as anthocyanins, pterostilbene, resveratrol, flavonols and plant tannins. These nutrients help to kill off bad microbes, reduce inflammation in the gut and strengthen the intestinal membrane.
Chia seeds have an impressive array of flavonoid and polyphenol antioxidants including quercetin, kaempferol, chlorogenic acid and caffeic acid. These all act to reduce gut inflammation and improve the healing of the intestinal membrane. Chia is also loaded with both soluble and insoluble fiber that helps to trap toxins and improve gut motility.
If you want less sugar try this recipe without the raw honey. Many individuals do excellent with raw, local honey but others cannot tolerate the sugar in the honey. Try it both ways and see how you feel throughout the day to see how you tolerate it.
Enjoy and be sure to share it on social media with your friends and let us know how you liked it in the comments box below!
Was this article helpful?