Why You Should Avoid Lectins in Your Diet!
Lectins are a way that nature has equipped itself with its own system of defense and the way that vegetation defends itself against larger predators such as humans and animals.  Lectins found in grains, nuts, legumes and nightshade vegetables have been linked with digestive distress, leaky gut syndrome and chronic inflammation (1, 2, 3).  Find out how to minimize the damaging effects of lectins in your diet.
Lectins are carbohydrate binding proteins that are present in both plants and animals (4).  Their role is to protect plant species and they also support immunological functions within their respective species (4).  They are sticky molecules that bind sugars and cause functional shifts in the body.  Lectins have been reported to damage the gastrointestinal lining and create states of chronic systemic inflammation (5).
Lectins and Leaky Gut Syndrome:
Lectins have been shown to bind with the intestinal lining and in particular the villi of the small intestine.  The villi are the little pockets that nutrients flow into before they cross into the bloodstream.  When the villi are damaged by lectins the body is unable to effectively digest and absorb nutrients from the small intestine.  The damage and inflammation caused by lectins also create a dysbiotic gut flora that encourages parasites and other pathogenic organisms (6).
This process leads to leaky gut syndrome: a condition where the intestinal lining has open gaps, allowing lectins, pathogenic organisms, and other particles to get directly into the bloodstream.  Lectins that are free floating in the bloodstream have an affinity for insulin and leptin receptors and are believed to desensitize these receptors contributing to insulin and leptin resistance in the body (7).
Lectins and Chronic Inflammation:
The body also creates an immune response to the lectin molecules as it tags them as antigens or foreign particles that could be harmful.  This leads to an autoimmune reaction where the immune system will attack tissues that lectins attach (5).  Once this sensitization of the immune system takes place the body will also become highly inflamed when one consumes foods containing high amounts of lectins.
Wheat contains a lectin called wheat germ agglutin or WGA.  Many individuals have a high level of sensitivity to WGA and this is often mistaken as a gluten sensitivity (8).  Lectins inhibit nerve growth factor which affects the ability of the nerves to heal and repair effectively.  Many individuals never test positive for a gluten allergen yet they have WGA sensitivity that is causing severe inflammatory problems in their body.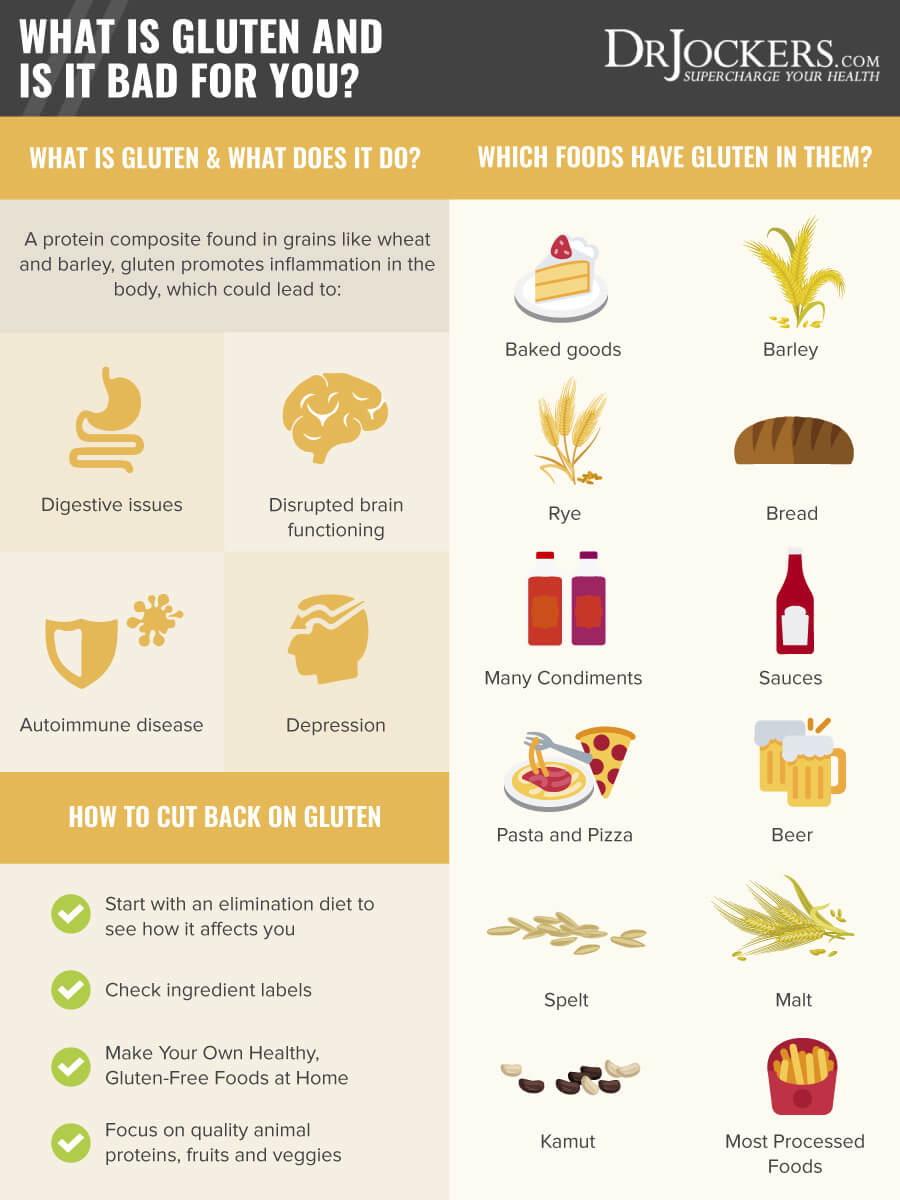 Foods That Contain the Most Lectins:
Legumes (especially soy)                  Grains of all Kinds
Raw Nuts                                Dairy                    Corn
Nightshade Vegetables such as Eggplant, Tomatoes, Potatoes & Peppers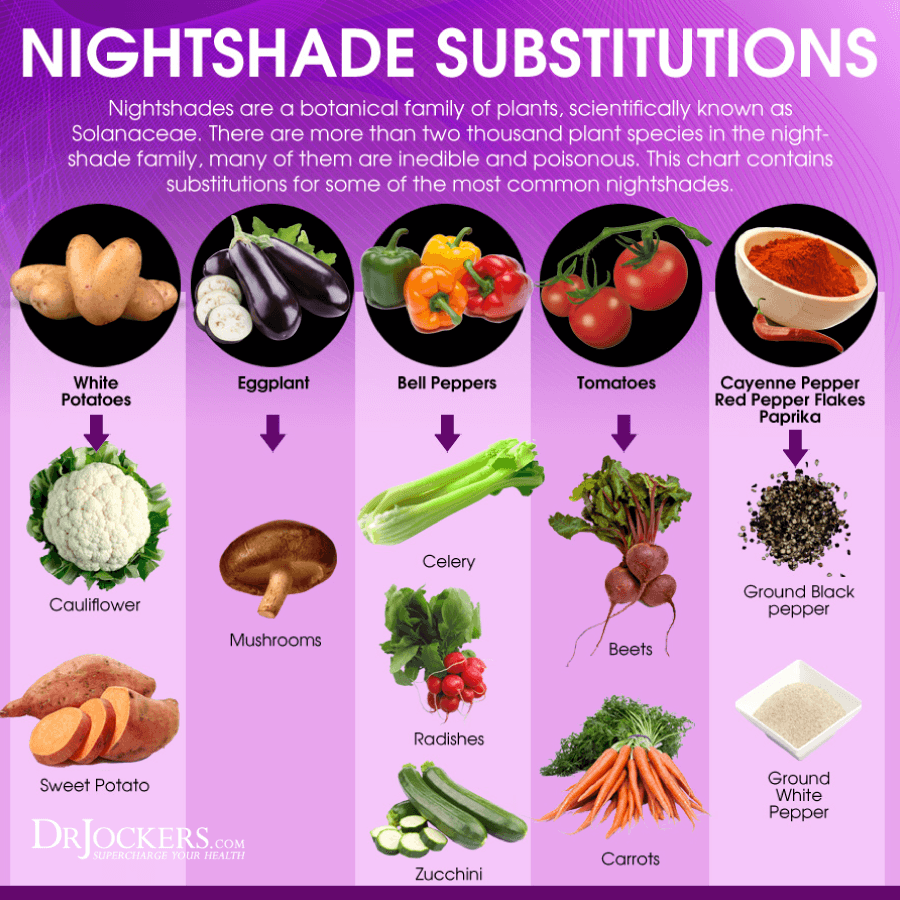 Removing Lectins From Your Foods:
It is impossible to remove all lectins from your diet. Having some level of lectin consumption can be beneficial for your health because it provides a mild stress to the digestive system that strengthens our digestive capabilities.  The key is to avoid over consuming lectins…which is a variable that is different for everyone based on the health of your digestive system.
I have found lectins in grains, legumes and nuts to be more challenging than those in other fruits and vegetables.  These are the first I focus on reducing consumption of and often it is all the individual needs to be careful with.  The healing diet approach in the PDF below shows you how to focus your food choices for a nutrient dense and lower lectin nutrition plan.
Soaking and Sprouting:
Soaking, boiling, and sprouting grains, legumes, nuts and seeds all help to decrease the number of lectins but none fully eliminates them except for pressure cooking.  Lectins are fairly resistant to enzymatic activity but sprouting is one of the best ways to minimize lectins.
Many individuals who are trying to eat healthy eat very large amounts of unsoaked and unfermented nuts.  Many of them also use whole grains which contain some of the highest amounts of lectins.  This very often causes major digestive distress and the individuals often have no idea why, as they assume their diet is clean.
The trick is to soak, sprout, ferment, or boil the lectin containing foods and avoid eating them often.  You can throw some almonds in your steamer as you steam broccoli or brussel sprouts and you remove about 50% of the lectins and make the nuts more bioavailable (9).
You should also soak and germinate nuts and seeds or purchase them pre-soaked and germinated.  If you are unfamiliar with this process simply put the nuts, seeds or grains you are wishing to consume in some clean water with a little bit (1 tablespoon) of apple cider vinegar and let sit out for 12 hours (overnight).  Then wash and rinse the nuts/seeds and they will have released many of the phytic acids and about 50% or so of the lectins (9).
What Does Dr. Jockers Do? 
As one who has suffered with irritable bowel syndrome through my teens and twenties, I am very sensitive to poor nutritional choices.  I have better digestive health now than at any point in my life due to a diligent anti-inflammatory nutrition plan and key supplements along with spinal corrective chiropractic care.  At one point, I struggled any time I consumed lectin containing foods, but now I can handle them in moderation.
I enjoy sprouted nuts, seeds, and legumes on occasion.  Chia, flax, and hemp are some of my favorite and also very low in overall lectins. Their nutritional benefits (essential fats, fiber, anti-oxidants, and complete protein) outweigh any small amount of lectin I take in from them.
I do not eat nuts very often.  On my own, I rarely eat nuts as I feel better without them.  At occasional social settings I will have something that uses almond flour, almond butter or has other nuts in it.  This happens about once a week or so and I typically feel fine because my body is no longer sensitized to it since I eat it so rarely.
I do enjoy raw grass-fed milk and occasionally some fermented dairy in the form of grass-fed cow and goat cheeses.  I don't typically recommend these for individuals with severe digestive disorders or auto-immune conditions.  However, grass-fed butter is very low in lectins, casein, and lactose; ghee is free of all of these. I consume and recommend a grass-fed ghee on a regular basis.
Grains and Nightshades:
I avoid grains as I feel much better without them, but, again, at social settings I may have a small amount of brown rice or sprouted grains.  This is perhaps once every 2–3 months and I typically feel fine as I so rarely consume these foods.
The only nightshade vegetables I consume often are bell peppers of various colors.  I enjoy these and feel as though I digest them and tolerate them very well.  I avoid corn, soy, potatoes, and eggplant and rarely consume tomatoes.  I may have something with tomatoes at a social setting and seem to tolerate it just fine.
Using Digestive Enzyme Supplements:
If you are consuming a lot of lectin containing foods and wish to continue, then I would recommend taking a good digestive enzyme with it to help minimize the negative effects.  I always use digestive enzymes when I am going out to eat or eating food I am not certain is the best.  I also use it if I am going to eat foods that contain more of these lectins or even just having a very large meal.
I notice better digestion, more energy, less digestive stress, gas, etc. when I use enzymes.  One of my favorite all-purpose digestive enzyme is Super DZyme.  This is a great product for a number of reasons including:
1)   Includes a Wide Variety of Enzymes:  Many different enzyme subtypes to give a wide array of effects and address all digestive enzymatic effects. This includes carbohydrate metabolizing enzymes, proteolytic enzymes and fat- metabolizing enzymes.
2)   Functions in a Wide pH Range: There are significant pH ranges in the stomach and small intestine. These enzymes are formulated to survive and thrive in a number of different ranges.
3)   BioAvailable Enzymes are Key to Reducing Intestinal Stress: Intestinal stress is a major contributor to the formation of leaky gut syndrome. Bioavailable enzymes reduce the stress on the gut and improve nutrient absorption.
Sources For This Article Include:
1. Mercola: Eating Grains Can "Tear Holes" in Your Gut Link Here
2. Me and My Diabetes: Loren Cordain – Leaky Gut, Whole Grains, Potatoes & Autism Link Here
3. Ibernon M, Moreso F, O'Valle F, Grinyo JM, Moral RG, Seron D. Low serum mannose-binding lectin levels are associated with inflammation and apoptosis in early surveillance allograft biopsies. Transpl Immunol. 2014 Sep;31(3):152-6. PMID: 25073029
4. Berg JM, Tymoczko JL, Stryer L. Lectins Are Specific Carbohydrate-Binding Proteins. Biochemistry. 5th edition. New York: W H Freeman; 2002. Section 11.4 Link Here
5. Freed DL. Do dietary lectins cause disease? BMJ. 1999 Apr 17;318(7190):1023-4. PMID: 10205084
6. Medical Insider: Bacteria and the Immune System Link Here
7. Jönsson T, Olsson S, Ahrén B, Bøg-Hansen TC, Dole A, Lindeberg S. Agrarian diet and diseases of affluence–do evolutionary novel dietary lectins cause leptin resistance? BMC Endocr Disord. 2005 Dec 10;5:10. PMID: 16336696
8. Sollid LM, Kolberg J, Scott H, Ek J, Fausa O, Brandtzaeg P. Antibodies to wheat germ agglutinin in coeliac disease. Clin Exp Immunol. 1986 Jan;63(1):95-100. PMID: 3754186
9. Wiley Online Library: Exploring the Nutritional Potential of Wild and Underutilized Legumes Link Here

Was this article helpful?