SuperCharged Coconut Curry:
This recipe is from my friend Megan Kelly. She has an incredible site Renewing All Things – Biblically Based Health, Nutrition and Lifestyle specializing in neurobiology, healing, and mental health.
If you enjoy recipes like this, you may be interested in my advanced nutrition and recipe book the Keto Metabolic Breakthrough.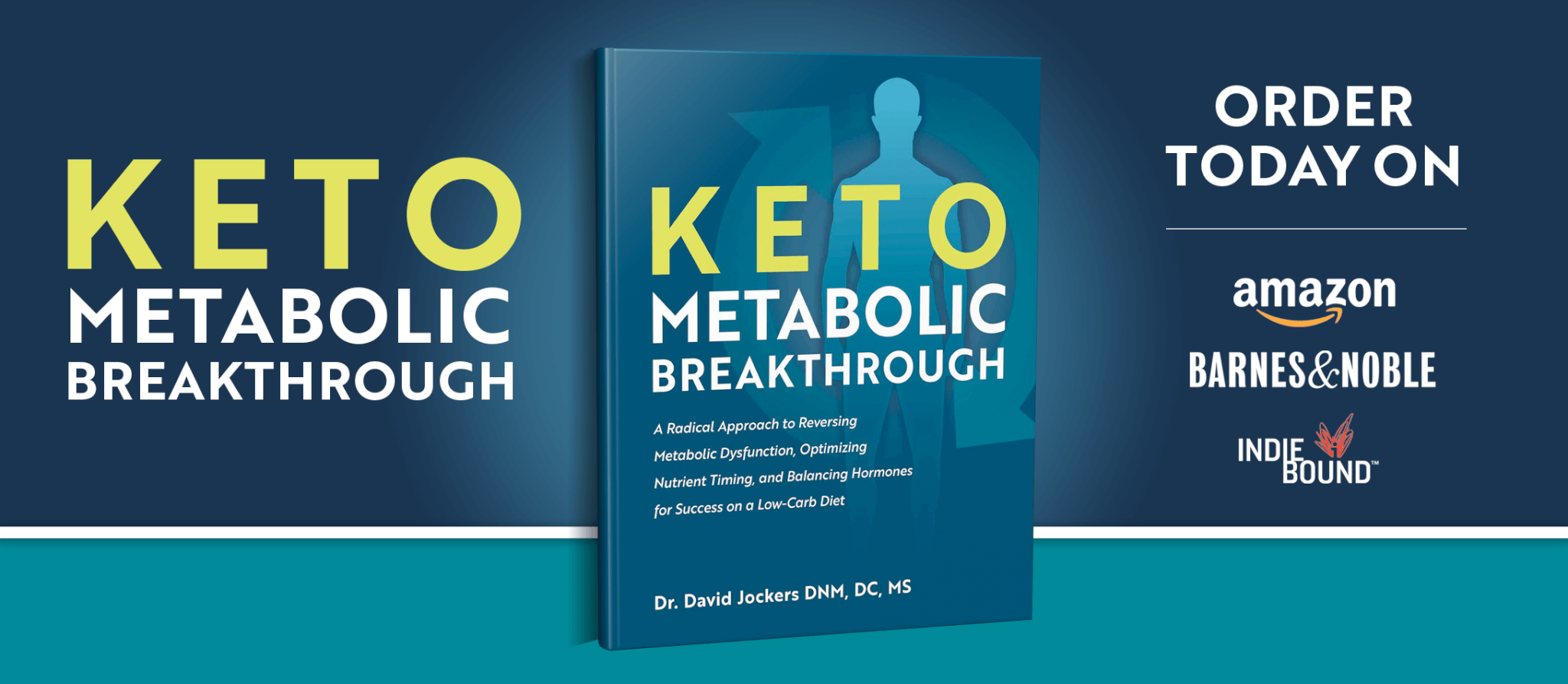 Print
Super Charged Coconut Curry
Yield 6 Cups
 Ingredients:
1 can full fat coconut milk
1 ½ cup of organic chicken broth
2 cups of stir-fry veggies:  broccoli, carrots and cauliflower
1 cup of diced up bell peppers
1 cup of diced up red onions
½ tsp of pink salt & taste of black pepper
2 ½ tbsp. of red curry paste
4-5 cloves of minced garlic
Juice of one lime
3 tbsps. of grass-fed butter, ghee or coconut oil
1 tsp of turmeric
1 cup of kale or spinach
2 cups of shredded organic chicken or grass-fed beef
1 head of cauliflower to make cauliflower rice
Instructions:
Step #1: Start by cooking the meat of your choice.
Step #2: Remove the cooked meat and set a side in a bowl.
Step #3: Add the coconut milk and chicken stock to a large pot along with the curry paste, butter, turmeric, lime, garlic. Cook for 5 minutes, stirring occasionally.
Step #4: Then add the frozen or fresh veggie mixes to the pot, stir, and cover while cooking for 5 minutes. If you added sweet potato, cook until soft.
Step #5: Remove the lid and stir in the chicken, beef, or beans. Cover and cook for the last 5 minutes.
Step #6: Serve over a bowl of cauliflower rice or by itself.
To Make Cauliflower Rice:
Step #1: Place head of cauliflower in blender and pulse until it turns into the consistency of rice.
Step #2: Either saute on low heat in coconut oil until soft, or steam until it becomes the softness you wish (does not take long).
***Nutritional info does not include optional ingredients.***
***The nutrition info for this recipe is based on the linked ingredients above** 
Courses Lunch or Dinner
Nutrition Facts
Serving Size 1 cup
Amount Per Serving

Calories 395

% Daily Value

Total Fat 28 g

43%

Total Carbohydrates 26 g

9%

Dietary Fiber 7 g

28%

Sugars 13 g

Protein 13 g

26%
* Percent Daily Values are based on a 2,000 calorie diet. Your daily values may be higher or lower depending on your calorie needs.
Megan's Comments:
Everyone needs a good curry recipe. The first time I tried curry, I was hooked. I have been obsessed with turmeric lately, and have been looking for ways to get it into my body whenever possible.
A big bowl of savory, nutrient dense soup seems to do the trick.
Curry can be extremely nourishing to your body and make you feel amazing from the inside out
Nourishing broth:Bone broth and homemade stocks are incredibly healing to the body. They regulate digestion, are amazing for hair, skin, and nails, and significantly boost your immune system. Read more about the incredible benefits of bone broth here.
Coconut milk:  Full of medium chain fatty acids that fuel your brain, balance your hormones, promote energy, and keep you full for long periods of time.
Detoxifying vegetables:  Cauliflower, garlic, onions, and spinach all are bursting with nutrients that will give you energy, prevent disease, promote healthy digestion, and clear skin.
Healing spices: Turmeric is one of the most healing herbs you can put into your body. It prevents disease, detoxifies your body, and is one of the most powerful substances to reduce inflammation in your body. Inflammation = disease, skin problems, anxiety, depression, and joint pain.
Additional Notes:
This is a dish to load the veggies in! Whatever you have on hand works great.  I typically use a head of broccoli, 4 full carrots, 1 large onion, green and red bell pepper, tons of kale and cauliflower rice.
You can make this go faster by purchasing 2 bags of mixed frozen veggies in without the chopping involved!  You can add sweet potatoes/butternut squash to make it more warming and grounding in the winter. I typically leave them out in the summer months.
I love how you can make this dish with different protein options. Chicken is the traditional version, but I like it with beef/buffalo sometimes as well! If you do not want meat, try adding some soaked black beans!
Dr Jockers Comments:
I am a huge fan of bone broth and when it is combined with other good fats like grass-fed butter/ghee and super herbs like turmeric and garlic.
This is a fantastic low-carb, nutrient dense recipe that is full of superfoods and cancer fighting phytonutrients.  Kale and cauliflower have sulfuraphane, isothiocynates and indole-3-carbonyl which are powerful chemo protective nutrients.
Bone broth contains high levels of proline, glycine, gelatin and collagen which help to rebuild the intestinal membrane (preventing and repairing leaky gut).  They also help to rebuild joints, reducing risk of injuries and joint degenerative processes.  They help improve complexion by strengthening the connective tissue in the skin and improving the shine of the hair.
This coconut curry is one of the best winter time recipes you can possibly find!  I keep a crock-pot full of bone broth soups and stews going throughout the winter!  Enjoy!
Was this article helpful?