6 Lesser-Known Benefits of Green Tea
The benefits of green tea are well known to all. It's a natural energy drink, a great alternative for coffee. It has a detox effect, which means it can also boost your immunity, and improve your overall health. So with all of these things going for it, how could green tea possibly be any better?  Well, it seems there are even more surprising benefits to drinking green tea.
Green tea is something I consume every single day, whether it is through drinking the actual tea or using specific supplements with green tea extract and concentrated epigallocatechin gallate (ECGC) which is one of the most powerful anti-inflammatory, epigenetic influencers found in mother nature.  This article goes over 6 lesser known benefits of green tea and I give advanced tips on how to use it to get the best benefits at the bottom.
1.      Fights Allergies
It's surprising that not many people know about this.  A 2002 study showed that green tea is rich in EGCG, a compound that is known to be efficient in fighting off allergies (1). Both oolong and black tea contain this compound as well, but green tea has it in higher concentration. Plus, green tea is not as processed as other varieties, which means the compound tends to remain intact in this variety.
Many used green tea to fight off the symptoms of the flu, such as sneezing, watery eyes and stuffy nose. Now there are scientific studies to prove the fact that it's not just a placebo effect. Green tea is also efficient against the symptoms of allergies due to its anti-inflammatory properties.
Many of the symptoms caused by allergies are the result of irritation, specifically of the nose, eyes, and throat, and in certain cases, the skin.  Thus, the combined effects of its anti-inflammatory properties and the presence of EGCG make it an exceptional natural remedy against mild allergies.
2. Reduces Body Fat
Green tea has long been a staple of most weight loss diets. But it was mostly valued for its detox effect, and its ability to reduce appetite. Scientists have shown however that the benefits of green tea when it comes to weight loss are far greater that we previously thought. Specifically, green tea was shown to have a positive effect on mice who lacked the endopeptidase neprilysin, or NEP for short (2).
Because they lacked NEP, these mice were prone to obesity. After less than two months of being treated with green tea extract, the mice not only stopped gaining weight, they actually lost quite a bit. According to the researchers, these findings opened up new avenues in the treatment of obesity. Of course, drinking green tea might not be the miracle cure for obesity, but it can help, as long as you follow a set of healthy weight loss rules.
3.      Improves Skin Health
The benefits of green tea are not limited just to drinking it. It's antiseptic, and anti-inflammatory properties work wonders on the skin as well. It's a very effective acne treatment, especially for people who have sensitive skin, and can't use conventional acne remedies. Green tea is also highly effective against blackheads (3). It can also boost the health of your skin if ingested as well, due to its detoxifying properties.
And since green tea is able to effectively keep weight in check, this can also have a ripple effect that has a positive contribution to the appearance of your skin as well. Often times, acne and blackheads are the result of fat build up, so clearing up one issue could potentially solve the other as well.
4.      Fight Off Depression
Depression is a very complicated issue, with a myriad of factors that contribute to its development. Treatments have to be tailored made for each patient since each person responds differently to different treatments. More often than not, depression treatments can be quite harmful in and of themselves, and many don't respond well to them, or, worse, they have a negative reaction.
Green tea might not be very effective against sever cases of depression and anxiety, but it seems to be beneficial for milder case. This makes it a great alternative to conventional medication, since it has little to no side effects, and can improve your overall health as well.
And because it has an energizing effect, it can replace coffee, which has a tendency to exacerbate the symptoms of depression (4). People suffering from depression will often feel apathetic, constantly tired, and maybe even dizzy. Green tea can help them with these symptoms.
5.      Improves Memory
One of the most recent findings regarding green tea claims this miraculous plant can actually boost parietal-frontal connectivity (5). This means the benefits of green tea are most noticeable when it comes to working memory. Working memory is one aspect of short term memory. It's the process by which external experiences are processed by the brain, to be stored up for later use. It's the first step in creating long term memories. And it is often times neglected because working memory acts so fast, we're rarely aware it's there. But without a highly efficient working memory, we cannot create data to be stored by long term memory processes.
Scientists still need to look at these findings more in-depth. But many are highly enthusiastic about what these findings mean. Some believe they can even use these results as a basis for future treatments against Alzheimer's disease, an illness which tends to affect both short and long term memory. So far, Alzheimer's has no medical cure.
6.      Keeps Blood Sugar Levels in Check
High levels of sugar in the bloodstream and obesity tend to go hand in hand, but the two are not strictly related. So even though green tea was shown to have a positive effect on weight control, that didn't mean it could also be used to effectively control blood sugar levels.
But a study revealed that the main active ingredient in green tea, namely catechin, can help balance blood sugar as well (6). This is great news for anyone who are at risk of developing type 2 diabetes. It can also be used to boosts the effects of conventional treatment for people who already suffer from this disease.
The added benefit of drinking green tea is that it helps lower LDL cholesterol, raise HDL cholesterol and reduces body fat, factors which contribute to the development of type 2 diabetes and make it harder to manage long term.
What is the Best Type of Green Tea?
I always advise getting organic green tea.  In conventional farms, the green tea plants are highly sprayed with pesticides and herbicides.  When you purchase this sort of conventional form of green tea, you may be consuming a lot of dangerous chemicals.
The best type of green tea is called matcha green tea.  Studies have shown that matcha green tea contains as much as ten times the amount of antioxidant compounds as any other form of green tea (7).   Here is the brand that I use.
How Much Green Tea Should I Consume?
Many individuals thrive on green and can safely drink multiple glasses daily and see added health benefits with each glass.  One tip is to avoid drinking heavy amounts in the late afternoon and evening as the mild caffeine in green tea can be over stimulating and keep you wired at night and unable to sleep.  Even decaf can be mildly stimulating, so it is best to drink your green tea in the morning and early afternoon.
I have found that certain individuals do not do well with green tea.  This is a minority, but these people may complain of joint pain, anxiety, nausea, headaches and irritability when consuming it.  This may be an intolerance to green tea or an inability to metabolize the caffeine effectively.  If you observe these symptoms than it is best to eliminate green tea and other caffeinated beverages from your diet for 5-7 days and then try it again and see if you have a reoccurence of the symptoms.
Pregnant women should reduce their consumption of green tea as it increases the risk of folate deficiency which could increase the risk of various birth complications and congenital disorders in newborns.  If you do drink green tea, be sure to supplement with an extra 250 mcg of folate (calcium folinate or methyl-folate) per cup of green tea.
Pregnant women and newborns shouldn't drink large amounts of green tea as its ability to bind to DHFR may increase the risk of folate deficiencies in the newborn and increase the risk of spina bifida or other neural tube disorders.
If you don't have these issues and you feel good when drinking green tea, than it is a great idea to consume it daily.  You can also use supplemental green tea extract with concentrated ECGC.  My favorite energy supplement with green tea extract, green coffee bean extract, vitamin C, methyl-B12, resveratrol, S-Acetyl glutathione and so much more is called energy charge.
Sources For This Article Include:
1. American Chemical Society. "Green Tea May Fight Allergies." ScienceDaily. ScienceDaily, 19 September 2002. Link Here
2. Münzner M, Tappenbeck N, Gembardt F, Rülke R, Furkert J, Melzig MF, Siems WE, Brockmann GA, Walther T. Green Tea reduces body fat via upregulation of neprilysin. Int J Obes (Lond). 2016 Oct 4. PMID: 27698343
4. Pham NM, Nanri A, Kurotani K, Kuwahara K, Kume A, Sato M, Hayabuchi H, Mizoue T. Green tea and coffee consumption is inversely associated with depressive symptoms in a Japanese working population. Public Health Nutr. 2014 Mar;17(3):625-33. PMID: 23453038
5. Schmidt A, Hammann F, Wölnerhanssen B, Meyer-Gerspach AC, Drewe J, Beglinger C, Borgwardt S. Green tea extract enhances parieto-frontal connectivity during working memory processing. Psychopharmacology (Berl). 2014 Oct;231(19):3879-88. PMCID: PMC4159594
6. Kim HM, Kim J. The Effects of Green Tea on Obesity and Type 2 Diabetes. Diabetes & Metabolism Journal. 2013;37(3):173-175
7. Yamabe N, Kang KS, Hur JM, Yokozawa T. Matcha, a powdered green tea, ameliorates the progression of renal and hepatic damage in type 2 diabetic OLETF rats. J Med Food. 2009 Aug;12(4):714-21. PMID:19735169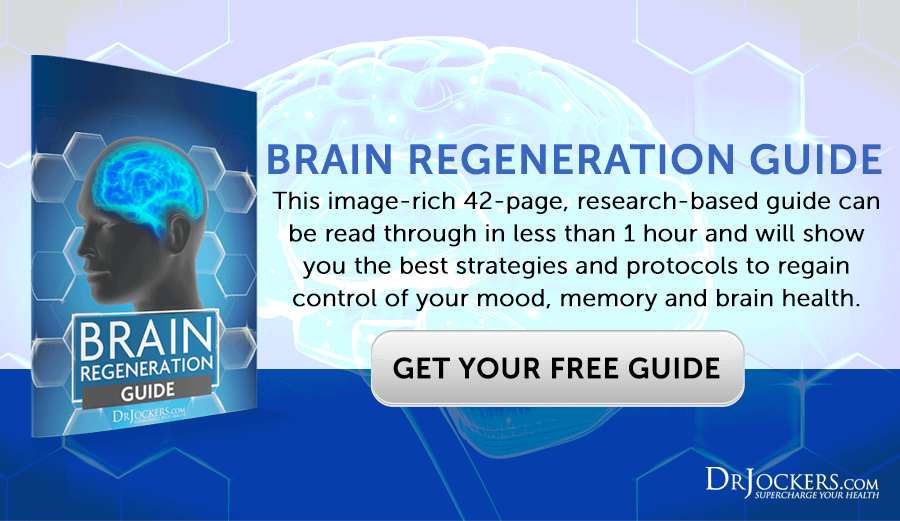 Was this article helpful?