In This Episode:
Dr. Jockers breaks down fasting to its simplest definition and lays out how many

calories per day

is ideal for you.

Get the vital details you need

before

fasting, like the number of hours in a "building" window and a "fasting" window.

What's your type? Discover the best ways to fast and how

each one revitalizes

you at the

physiological

and

cellular

level.

Unleash the power of fasting by igniting changes within your body and creating your own energy, when given the right fuel.

Dr. Jockers reveals the 12 highly celebrated

perks of fasting

that will

transform

your health, your mindset, and your life.
"If you're looking for a way to boost focus, memory, and mental clarity, Mushroom might be exactly what you're looking for. Certain mushrooms contain a medicinal quality – called beta-glucans. And a 2012 review on products containing beta-glucans found they can help to naturally increase energy, reduce confusion, boost mood, improve recall and memory, and increase vigor."
My go-to mushroom blend is Paleovalley NeuroEffect. It contains a potent blend of 8 whole mushrooms, without any grains or fillers like most products, and happily touts a beta-glucan level of at least 26%. PLUS, they've included organic coffee fruit extract that gives you the brain-boosting effects of coffee – without the jitters or crash you get with caffeine. Go to paleovallely.com/jockers and grab your NeuroEffect today for 15% off.
BIG NEWS! Dr. Jockers just released his BRAND NEW book on Fasting! It's called — Fasting Transformation: A Functional Guide To Burn Fat, Heal Your Body, And Transform Your Life With Intermittent And Extended Fasting. AND… we're so excited that it's now available on AMAZON! We'd love your support (and if you like the book) I know he'd appreciate a review too! Claim Your Copy Here
Why should you fast? Dr. Jockers gives his top 12 reasons why fasting can be the best decision you'll ever make for yourself. Join this Fasting Transformation Summit and get first-hand info on how you can elevate to the peak of your health and achieve your best life possible. By the end, you'll understand what fasting means and who will most benefit from it. Find out what makes it so magical that it was dubbed as the "most powerful healing strategy" of all time.
"Food is like trash we can't afford to accumulate. You need to take the trash out before it piles up and stinks."
-Dr. David Jockers
Subscribe to the podcast on:
Resources:
Connect with Dr. Jockers:
People who listened to this podcast also enjoyed: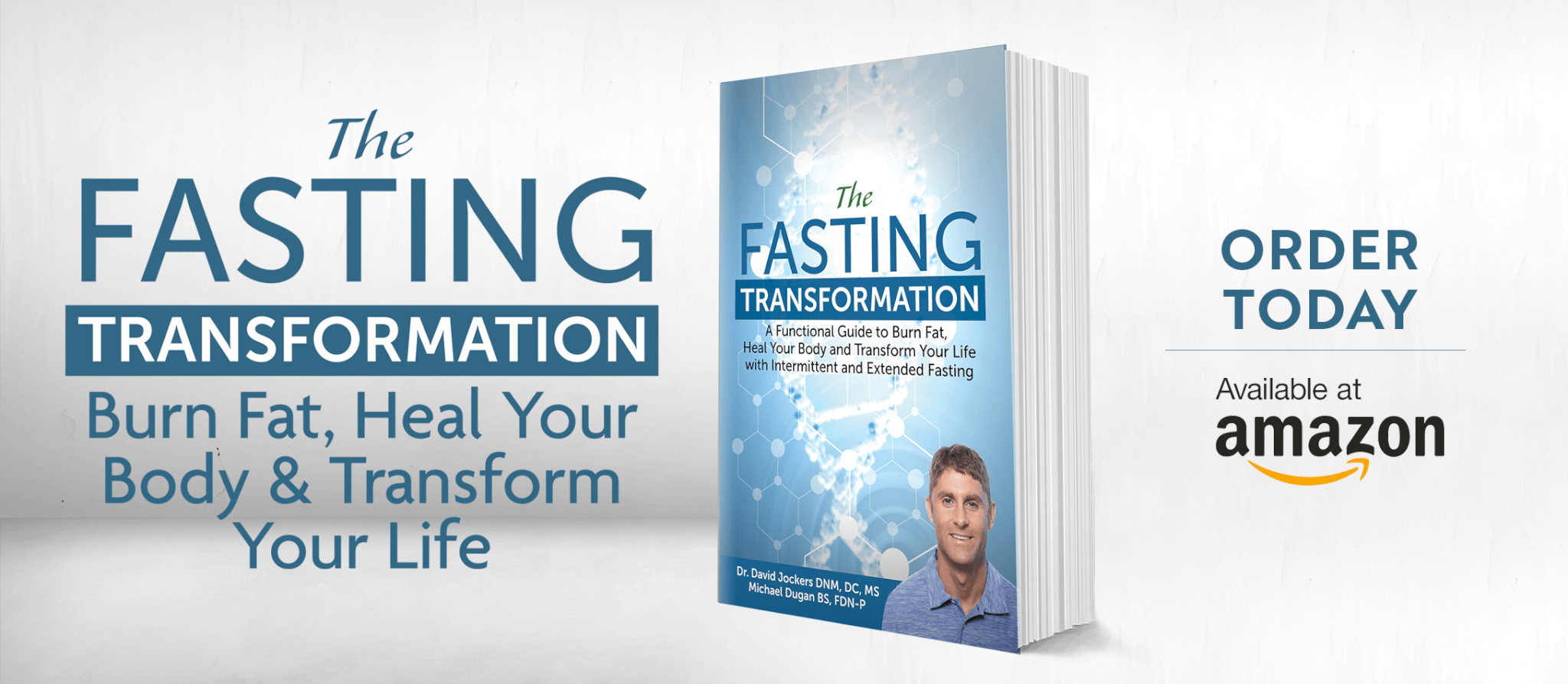 Was this article helpful?